YNAB, LearnVest, Mint Review: Compare the Top 10 Money-Management Apps

Get your money matters in order with the 10 best financial apps and online tools.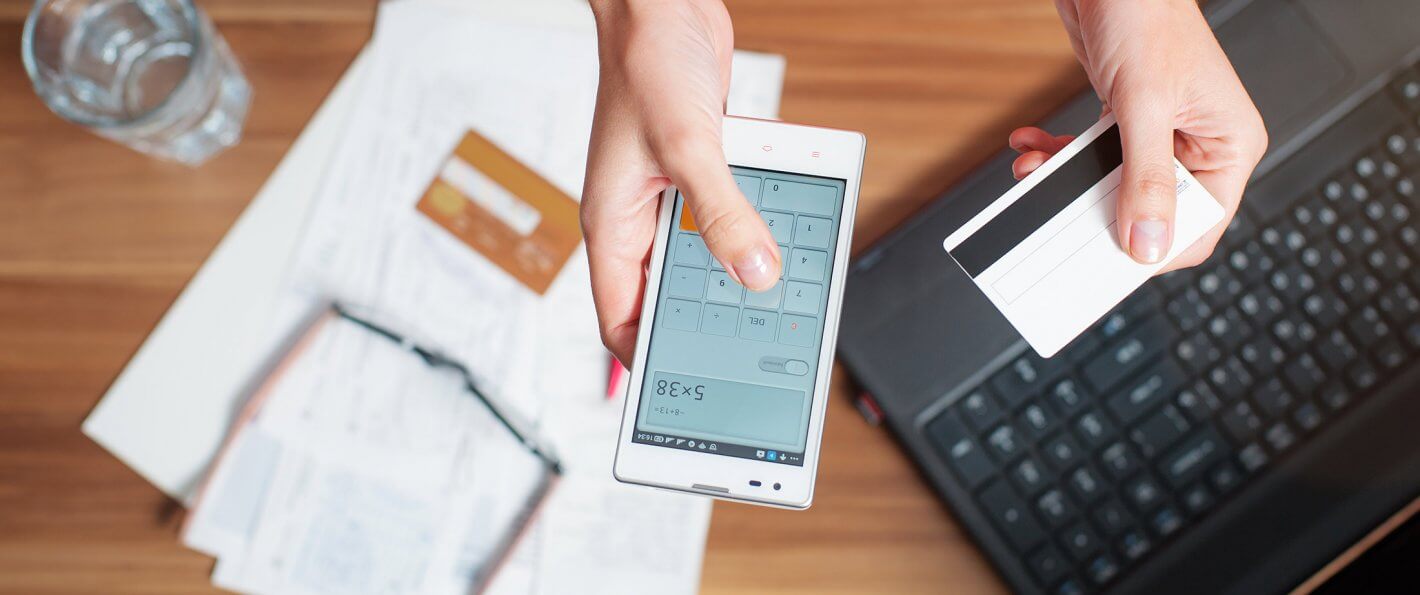 These days, there are plenty of money management apps and online tools on the market that help you gain control of your finances and get your money affairs in order. The trouble is finding the best financial app. If you're in need of budget help, you've come to the right place.
This roundup of short and simple descriptions and actual user reviews could lead you to the perfect personal finance app. No matter which of these budgeting apps you choose, you'll learn how to cut expenses and save money, so you'll be going in the right direction and making progress toward your long-term financial goals.
How To: Cut Costs Without Cutting Out Everything You Love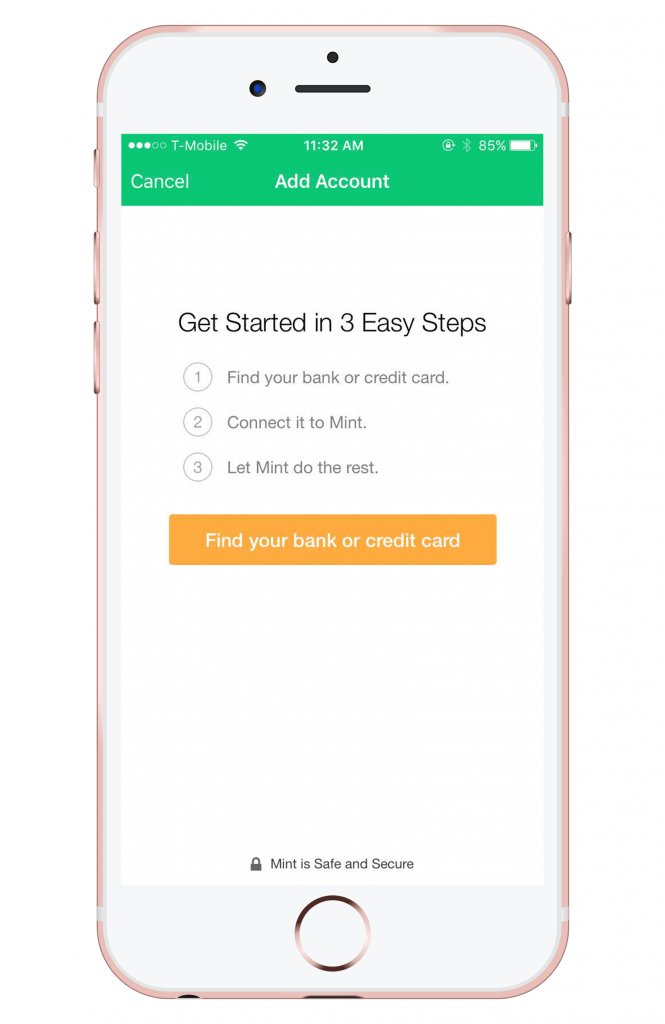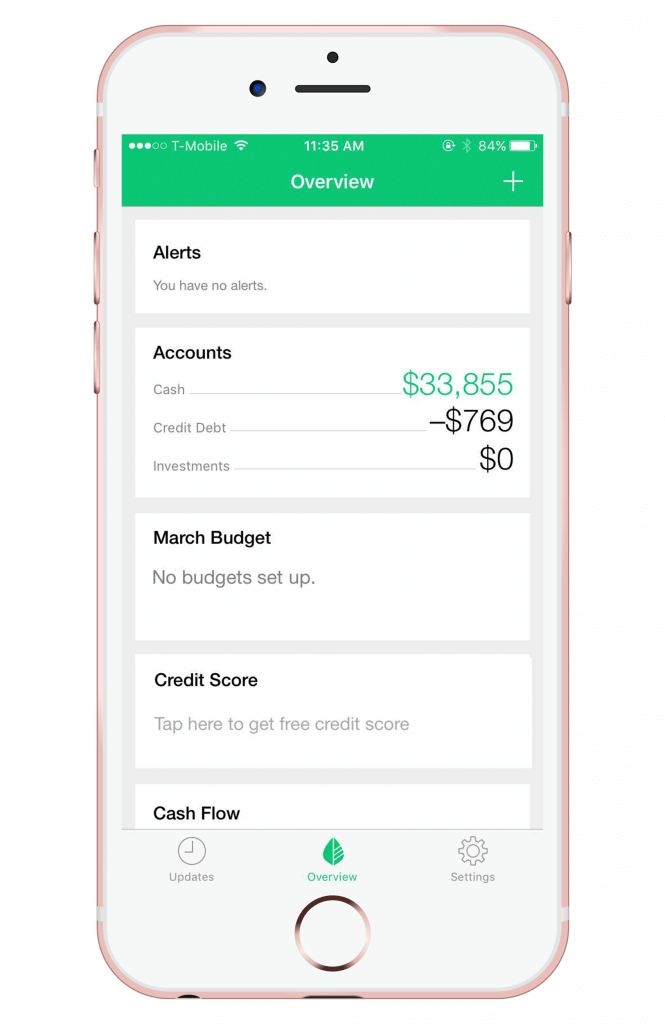 Mint
Cost: Free
Rating: 4 out of 5 stars on the App Store; 4.3 out of 5 stars on Google Play
The Mint app enables you to join all your financial accounts and secure them in one place so you can know what you're spending on, get reminders to pay bills, receive free credit scores, put together a budget and receive personalized pointers on saving money and avoiding various fees. Mint makes it easy to link your online bank account and offers security via a 256-bit encryption level.
Mint has a feature that enables you to separate a single expense into different categories; for example, if you go to the supermarket and buy groceries and some oil for your car, you can put the groceries in a "home supply" category and the oil in "automotive." Even if you have both expenses on the same receipt, you can still monitor them individually.
"I love that I don't have to log into multiple sites to check my balances," Google Play reviewer Yasmin Johnson — who gave the finance app five stars — wrote in her Mint review. "I can check easily when a bill has cleared my account. You can easily see what you spent/earned and compare to the same time last year."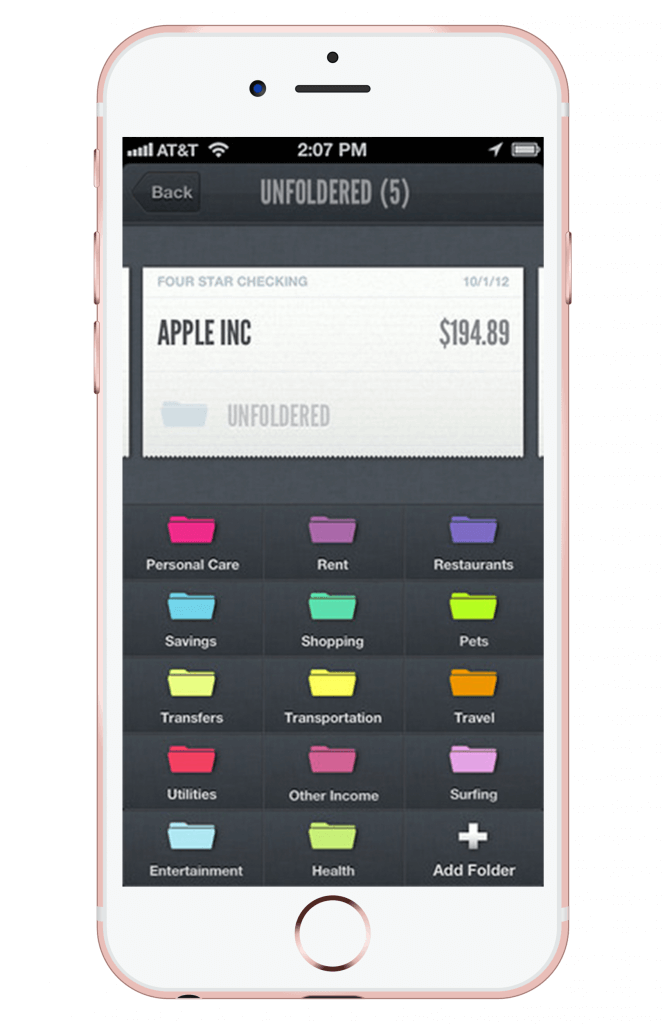 LearnVest
Cost: $299 first-time setup fee; $19 per month for ongoing support
Rating: 3.5 out of 5 stars on the App Store
LearnVest provides a number of tools to help you get your finances in order and an individualized plan that can help you decide what you want and what you really need to buy. You'll receive reminders about what you have to do to keep on track with your spending and savings. Part of what makes LearnVest one of the best money management apps available is that you get a dedicated financial planner whom you can email for advice 24/7, and full access to a wide range of articles, events and classes that can help you realize your plan.
What LearnVest wants, according to its website, is for its users to find a good balance among their spending habits and to choose a strategy that helps them secure both their wants and needs. Pow2thepeople wrote a three-star iTunes review about LearnVest, saying, "Lots of bugs, but GREAT program and desktop site, so I'm ready to let go of Mint whenever they work out these bugs."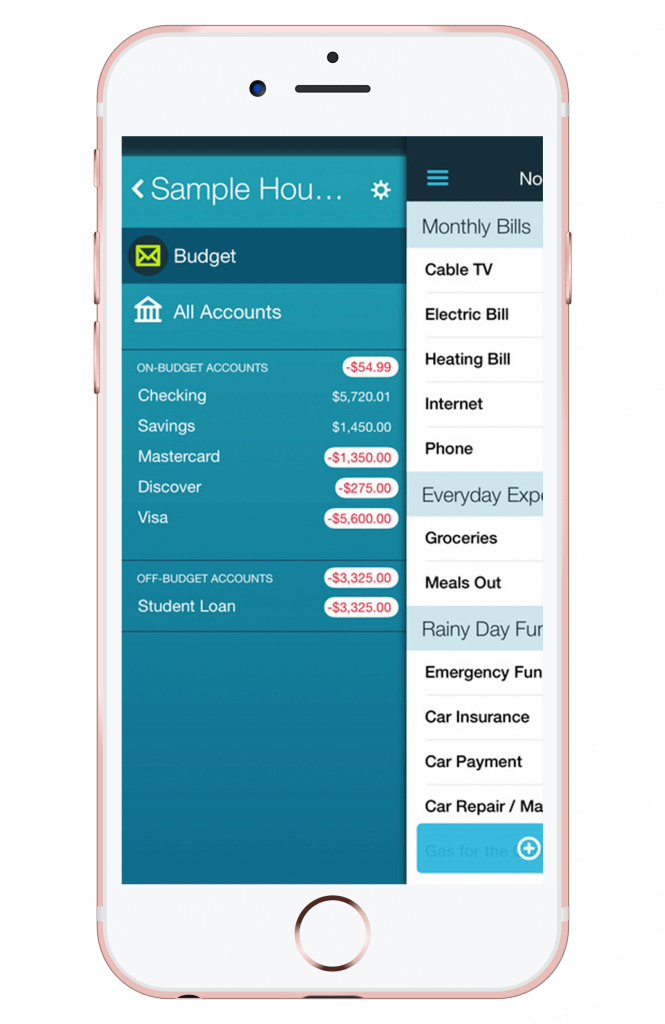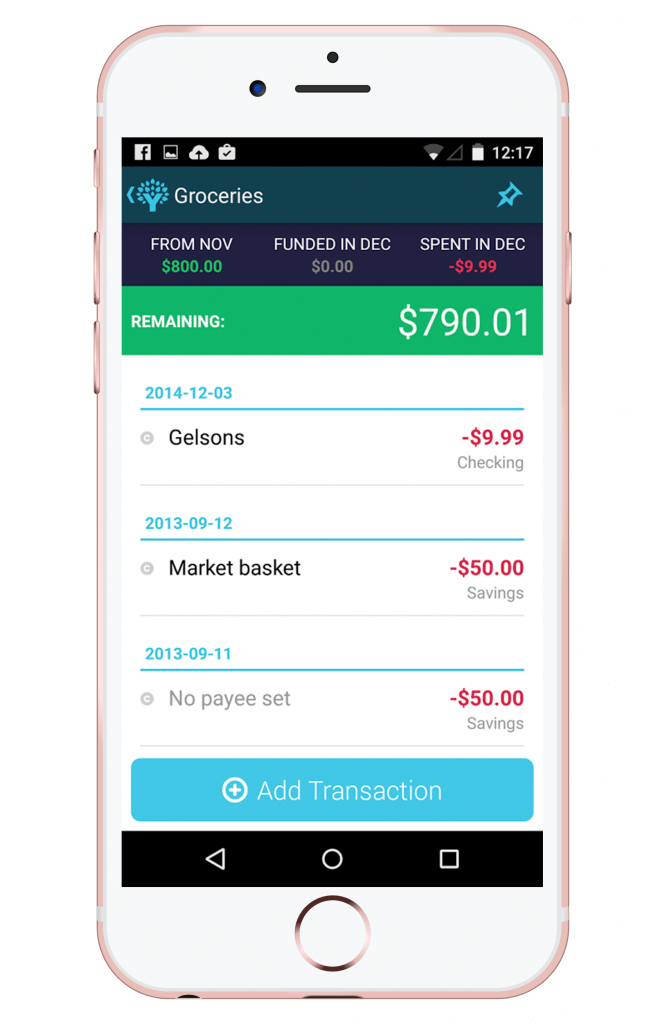 YNAB
Cost: $5 per month, 34-day free trial, free for students for 12 months
Rating: 3.5 out of 5 stars on the App Store; 3.8 out of 5 stars on Google Play
YNAB stands for "You Need a Budget," and the creators of the app believe the key to financial security is a four-step process. YNAB says if you follow these four steps or rules you'll be on the road to financial freedom:
You have to make sure every dollar is assigned to a specific role — for example, spending on clothes or eating out, or for saving for a vacation.
You need to account for all expenses, including less frequent but recurring ones, and work them into your monthly budget.
You must learn to be flexible with your spending categories so it's not a disaster when you overspend in one.
You should adopt a financial strategy that will help you live on what you've earned in the previous month, rather than live paycheck-to-paycheck.
Other standout features from this budgeting app are that it provides live online classes, comprehensive help guides and plenty of user support. YNAB says that new users save an average of $200 the first month and more than $3,300 in nine months, which are pretty impressive numbers.
If your choices come down to YNAB versus Mint and you're not feeling flush, remember that YNAB costs money and Mint is free. iTunes customer Rambling Rach gave the app five stars in her YNAB review, writing, "It is for people who are serious about taking control of their finances and changing how they think about money."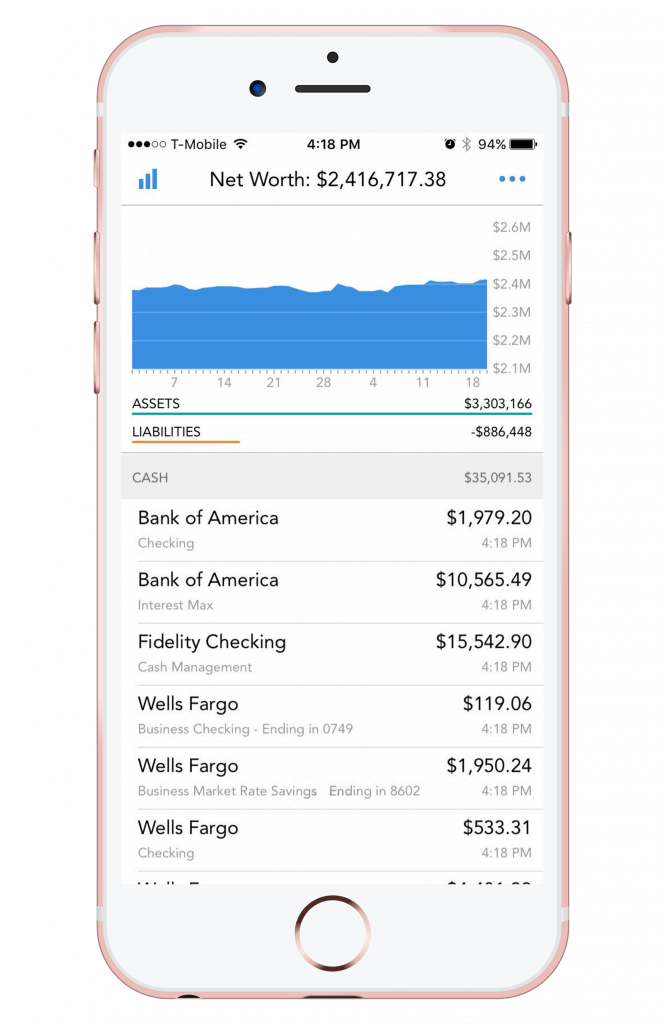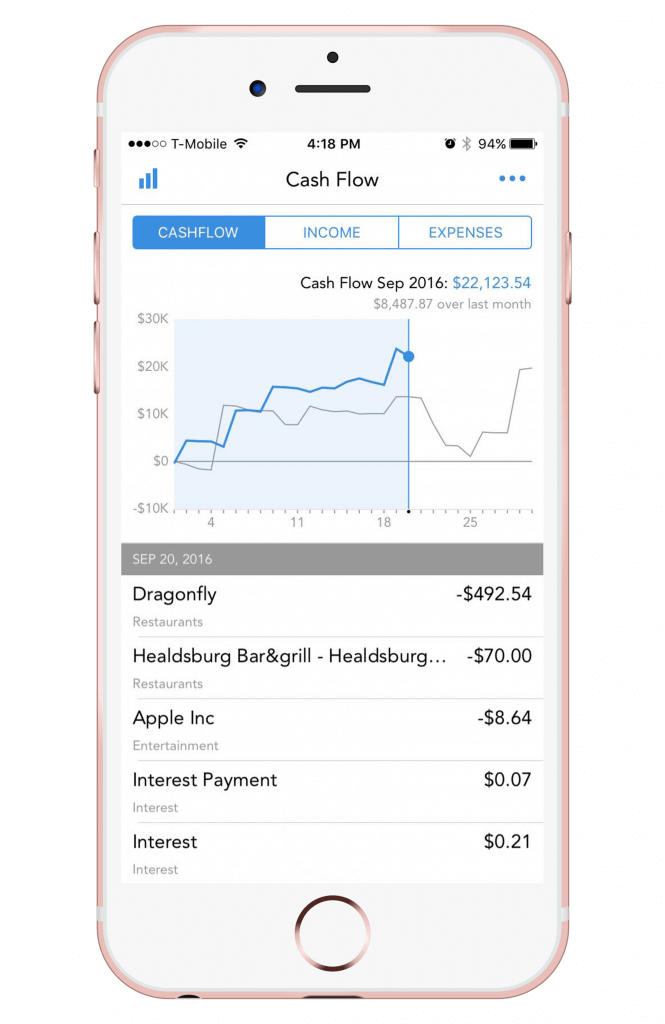 Personal Capital
Cost: Free
Rating: 5 out of 5 stars on the App Store; 4.2 out of 5 stars on stars Google Play
If you like all your accounts in one place, the Personal Capital app might be a good choice for you. The app enables you to see exactly where your money is at all times by providing you with details on your spending, income and investments. Knowing what your net worth is at a glance can help you make important financial decisions. Personal Capital also has a dashboard where you can see what major life events — such as a wedding, the birth of a baby or attending college — would cost, so you can sync up your spending and savings to match those costs.
Personal Capital is a good choice for those seeking realistic goals for retirement; its free retirement planner provides tools to grow, manage and accurately forecast how much you'll need. "It was eye opening and allowed me to address some gaps in my planning," wrote Girl_Zombies_Rock, who gave the app a stellar review and five stars on iTunes. "I have never been more confident in my overall money decisions."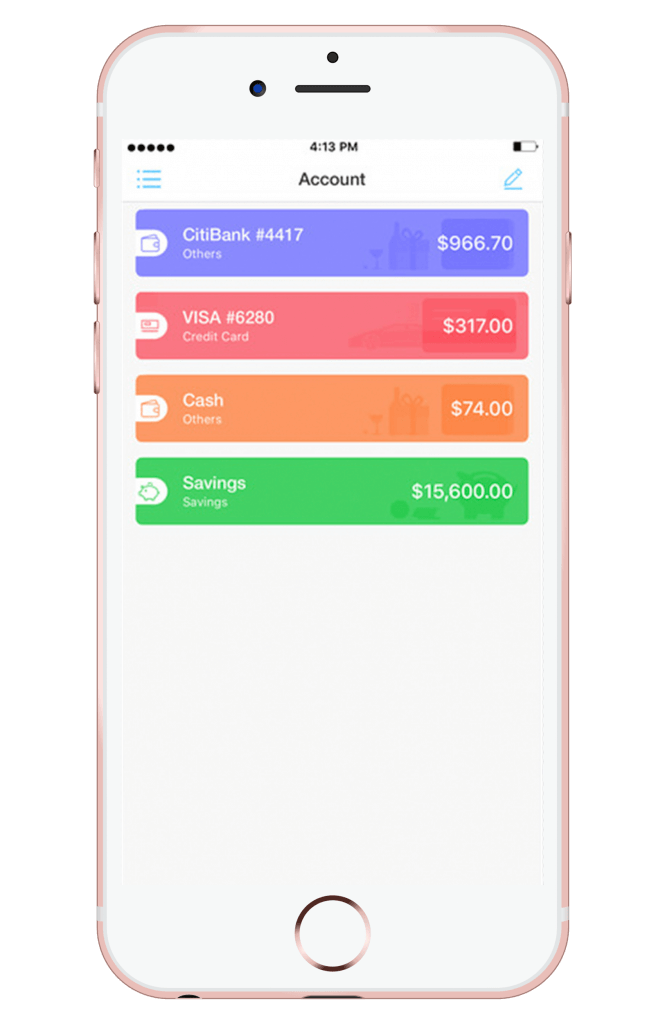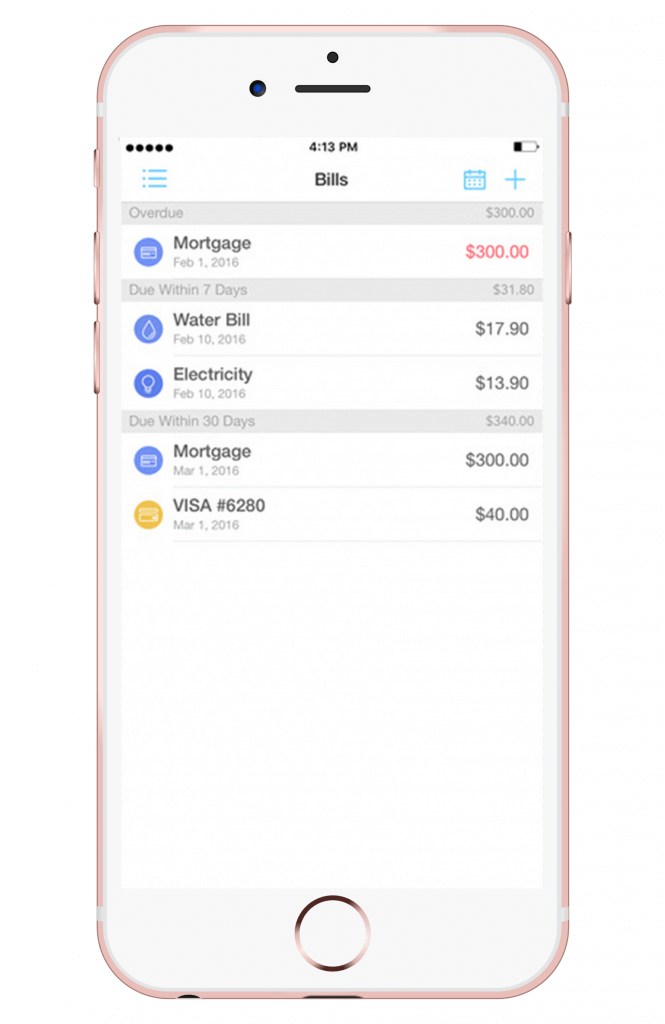 Pocket Expense
Cost: Free
Rating: 4 out of 5 stars on the App Store; 4.5 out of 5 stars on stars Google Play
Pocket Expense does just about everything but go to the bank for you. You can track your accounts, manage your budget, monitor your bills and receive stats on all of your transactions. You can set alerts for bills that are due, look at all of your bills at once and pay them through the app. A set of icons you use for your accounts makes it easy to recognize and manage each one.
In addition, this finance app provides reports and statistics on all of your financial activities. College students in particular might benefit from Pocket Expense due to its ease of use and comprehensive money management options. "You can start inputting expenses immediately," said reviewer Bastet913, who gave the Pocket Expense app five stars on iTunes. The reviewer noted that the app is simple and can be used with minimal setup requirements.
Read: 11 Best Apps for Timid First-Time Investors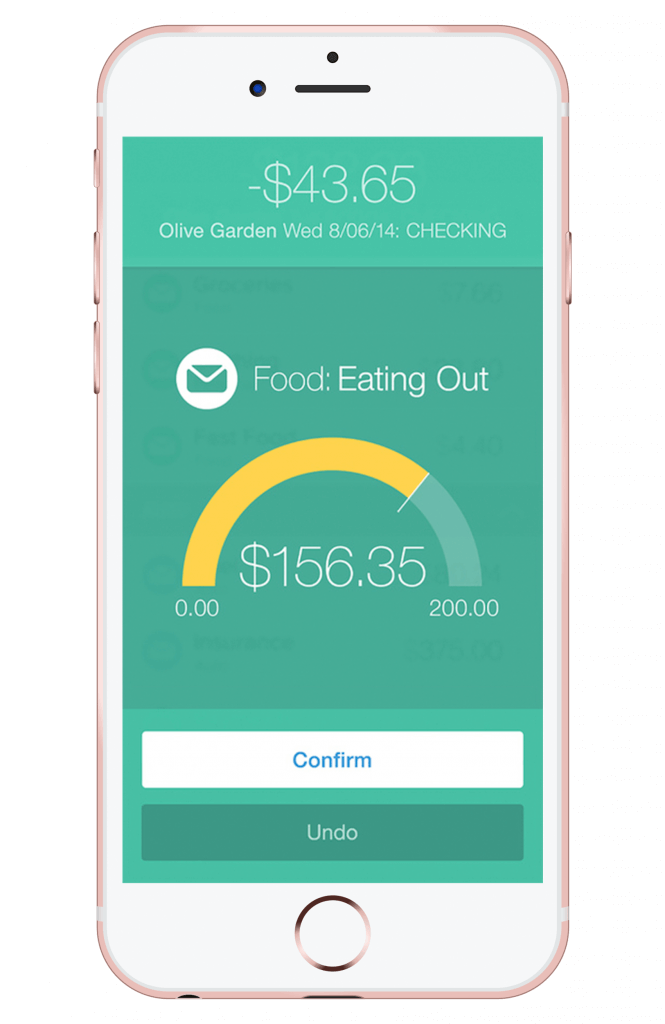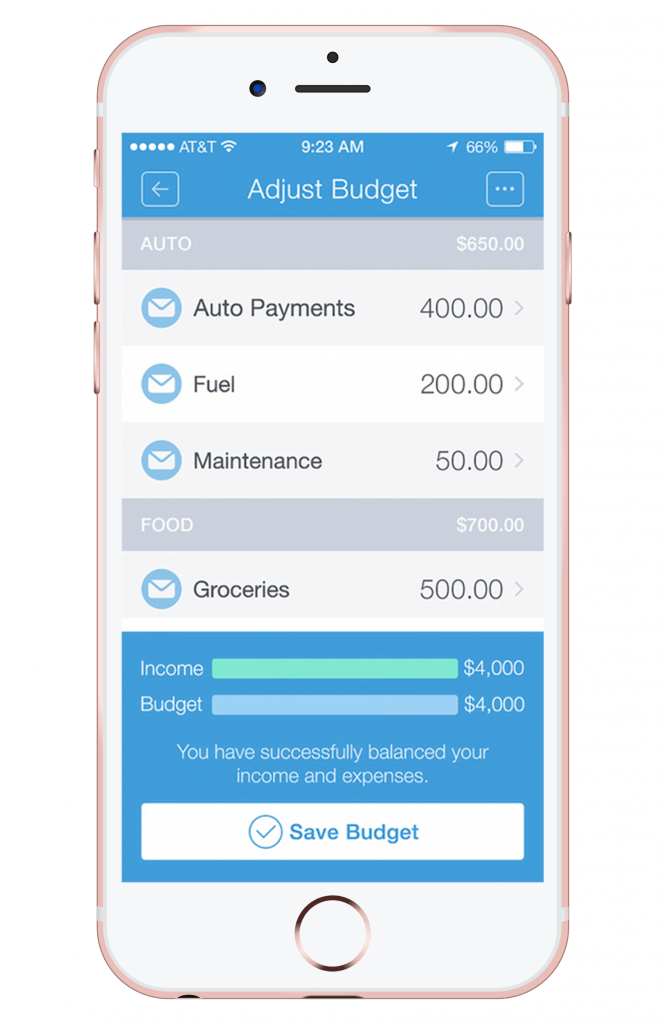 Mvelopes
Cost: Free
Rating: 4.5 out of 5 stars on the App Store; 4.3 out of 5 stars on Google Play
Simply put, Mvelopes makes it possible for you to access all things financial from anywhere at any time. Now you can take care of your bills, budget and financial planning via real-time receipts and always know what you have to spend. Tablet views make using the app easy to navigate, and merchant reviews help you know where to go to make your money stretch the furthest.
If you want to start saving, Mvelopes can help you map out a plan.  This is another finance app that might be a good fit for a college student or a young professional just starting out. iTunes reviewer WILLIE4543 gave the app a five-star review, adding, "It is a money management tool that when applied correctly and seriously can and will change your life forever."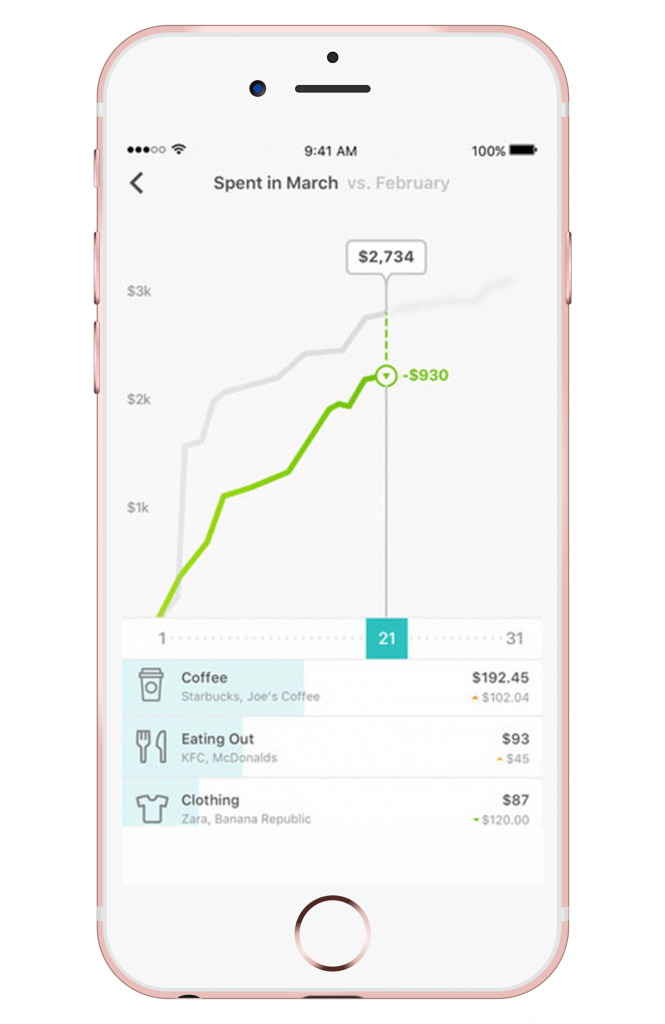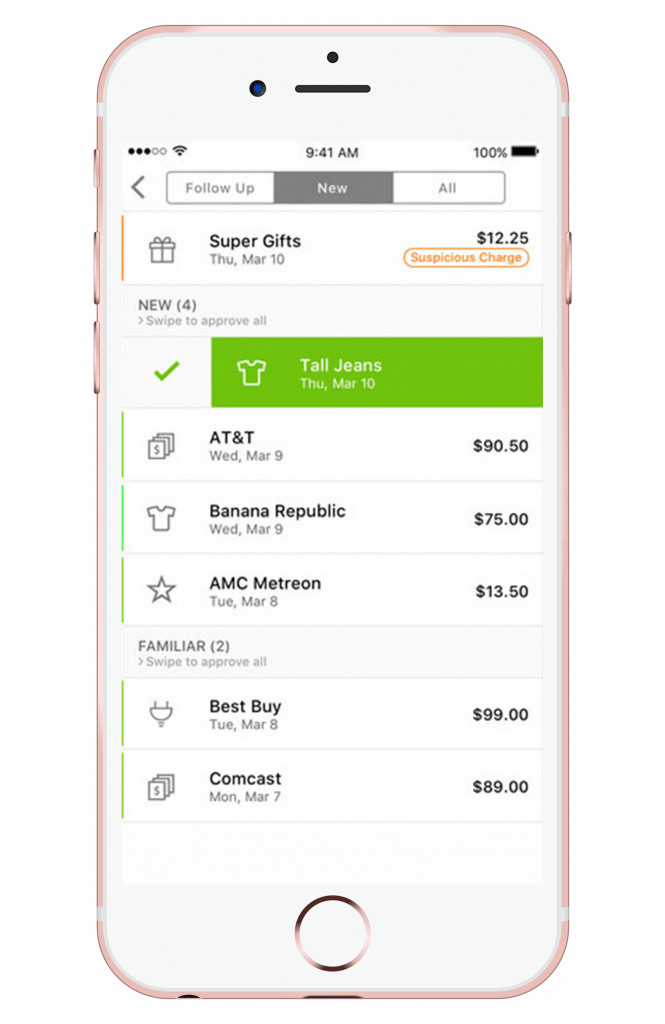 Prosper Daily — Formerly BillGuard
Cost: Free
Rating: 4.5 out of 5 stars on the App Store; 4.4 out of 5 stars on Google Play
Prosper Daily can help you stay aware of where you stand regarding your identity, money and credit by viewing all of your balances in one place, where information is broken down into dates and customized categories. You can get a free credit score and make sure there are no unauthorized charges on your cards as well as get an overview of your spending habits.
One unique feature designed to protect users from ID theft is the Prosper ID Protect option, which, for $6.99 per month, provides live support 24/7, $1 million in theft insurance, Social Security number fraud alerts and more. Tjmaxxoxo wrote a Prosper Daily review on iTunes and gave the app five stars. "I love all the 'tracker' categories you can make; they are very specific, and if you're into details like myself, the icons are cute also," Tjmaxxoxo wrote. "I like the app because I can compare/contrast months of spending, and what I'm spending on."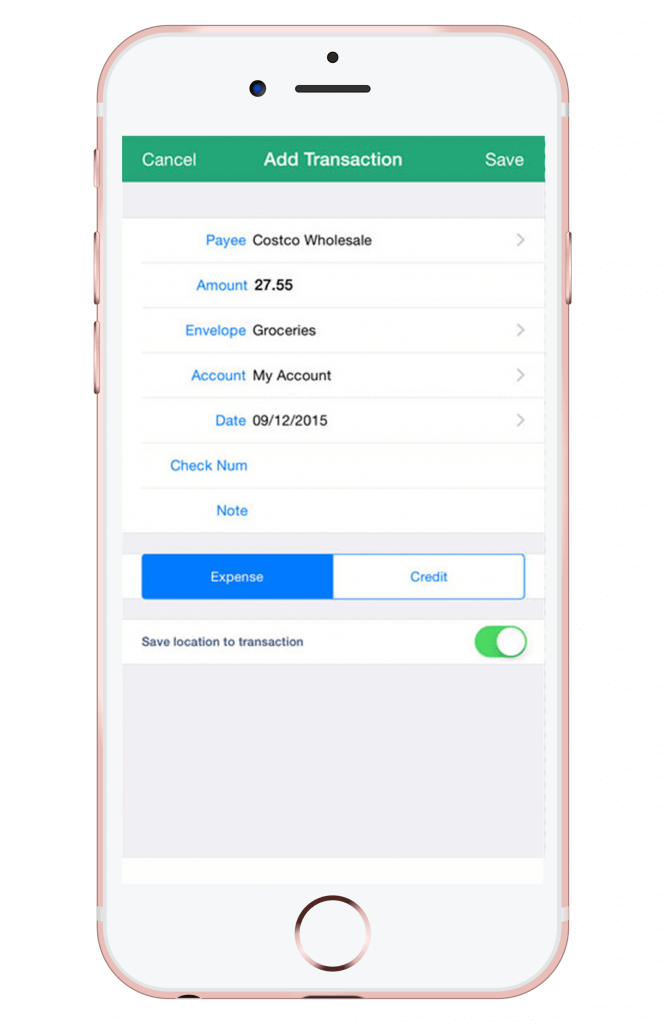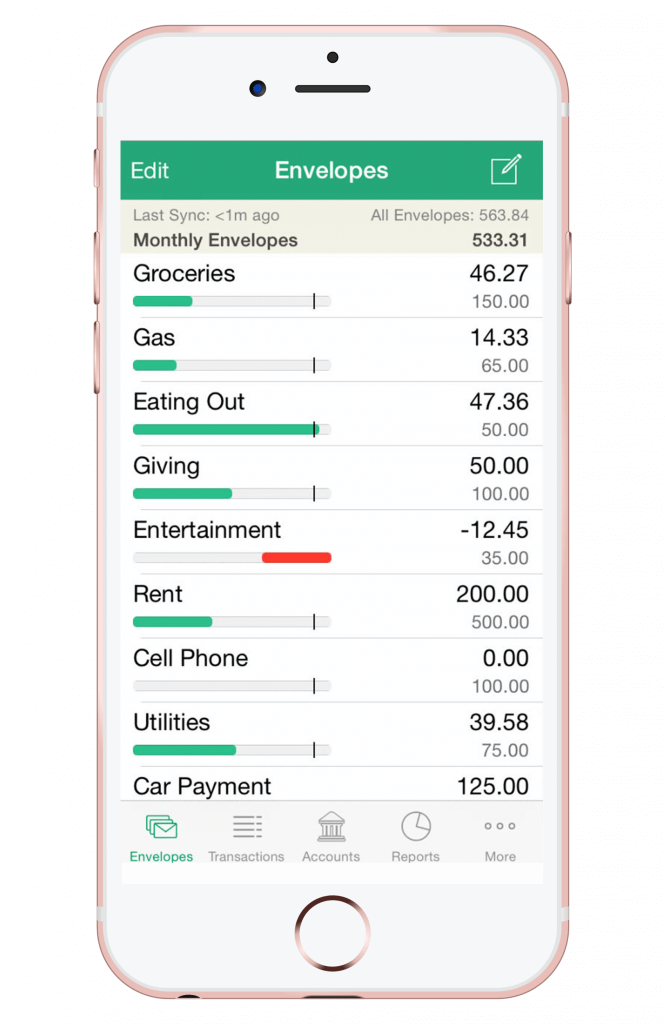 Goodbudget
Cost: Free
Rating: 4.5 out of 5 stars on the App Store; 4.3 out of 5 stars on Google Play
Goodbudget helps you manage your finances by virtually putting all of your money into envelopes — then you can spend what you have available in them. In addition, you can sync and share your household budgets so you don't have to constantly wonder who spent what. You can also get your savings in gear by using the envelope designated for large-expense planning.
This budgeting app would be a good fit for couples who sometimes forget to tell each other what they spend — the ability to see every deduction your partner makes could help avoid a lot of frustration due to miscommunication. SachaPete loves the app and gave it five stars on iTunes, touting downloading the app as the "best decision ever."  She and her husband recently upgraded their house, and she wrote, "I couldn't have done it all without the Goodbudget tool to manage my money (instead of it managing me)."
Read: 8 Ways Your Money Habits Are Ruining Your Relationship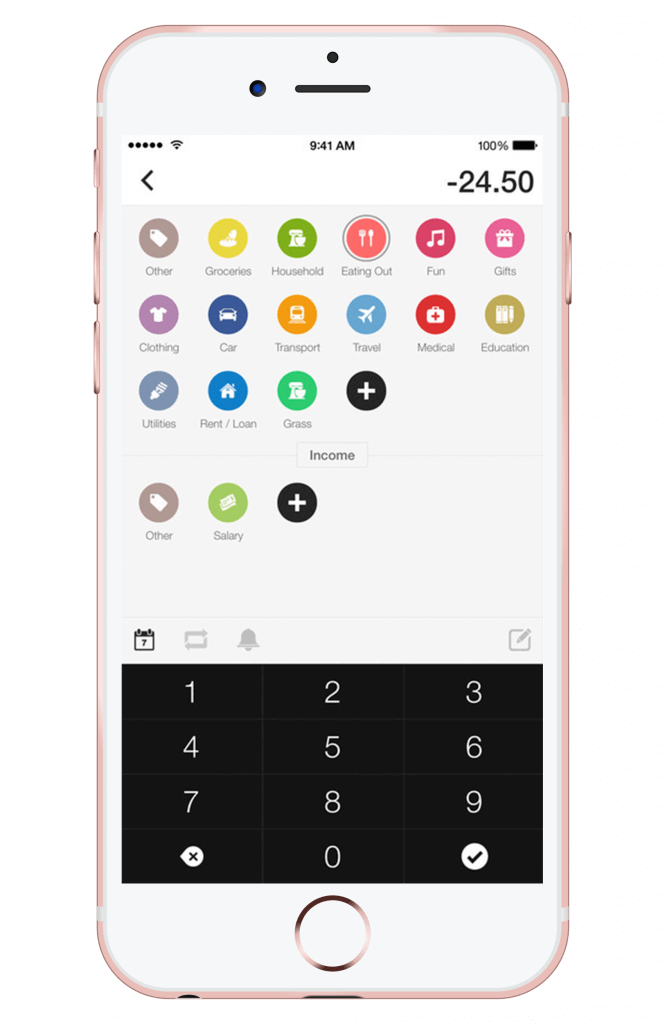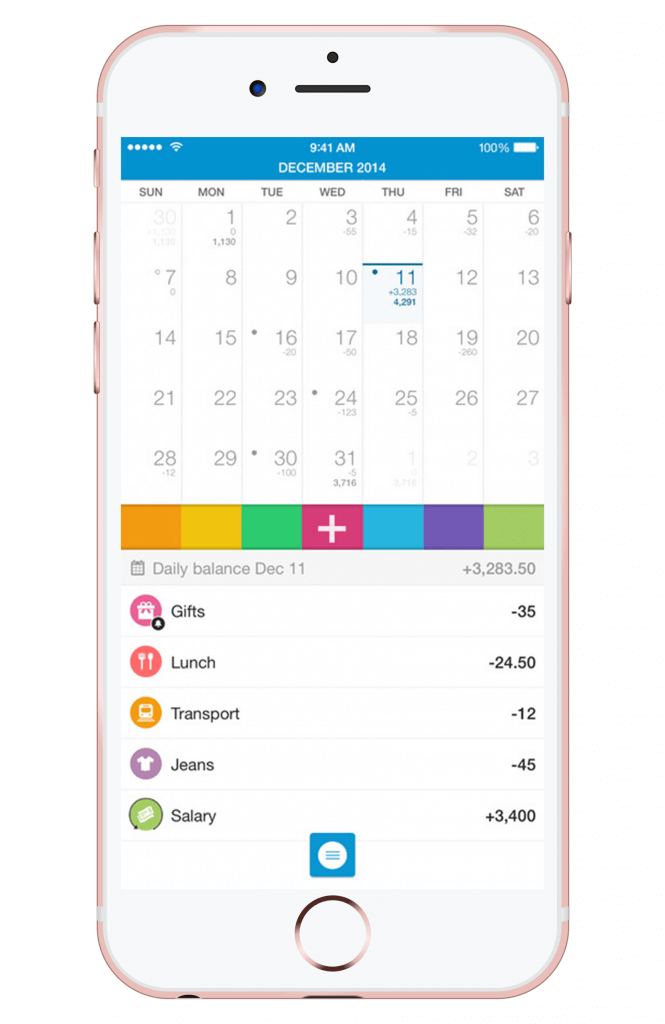 Dollarbird
Cost: Free, with available upgrade
Rating: 4.5 out of 5 stars on the App Store; 4.2 out of 5 stars on Google Play
To use this finance app, you simply add your income and your expenses to a calendar and let Dollarbird perform calculations so you can project your cash flow. A short tutorial is designed to make it easy for first-timers to learn how to use the app, and you can even add future transactions in the calendar.
Dollarbird's calendar format makes it a standout for users who are looking for an easy way to manage personal finances — you don't even need to register or submit your bank account information to get started. Whitemistfalls reviewed Dollarbird on iTunes and gave it five stars, stating, "As a hairstylist I have various incomes coming in at all different times and bills coming out at all times of the month. This app helps me keep it all together!"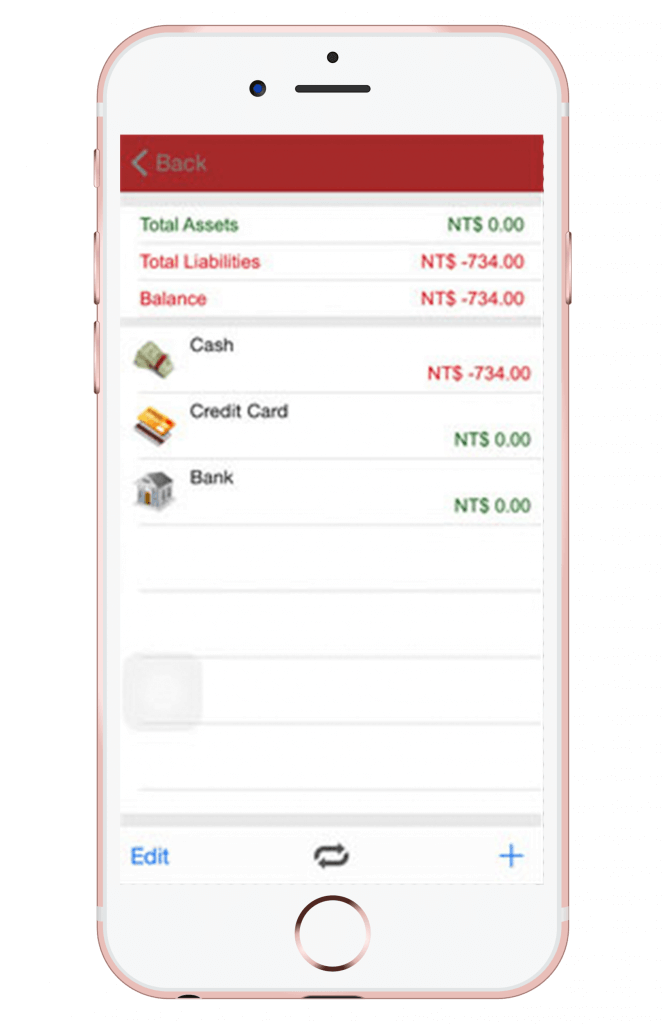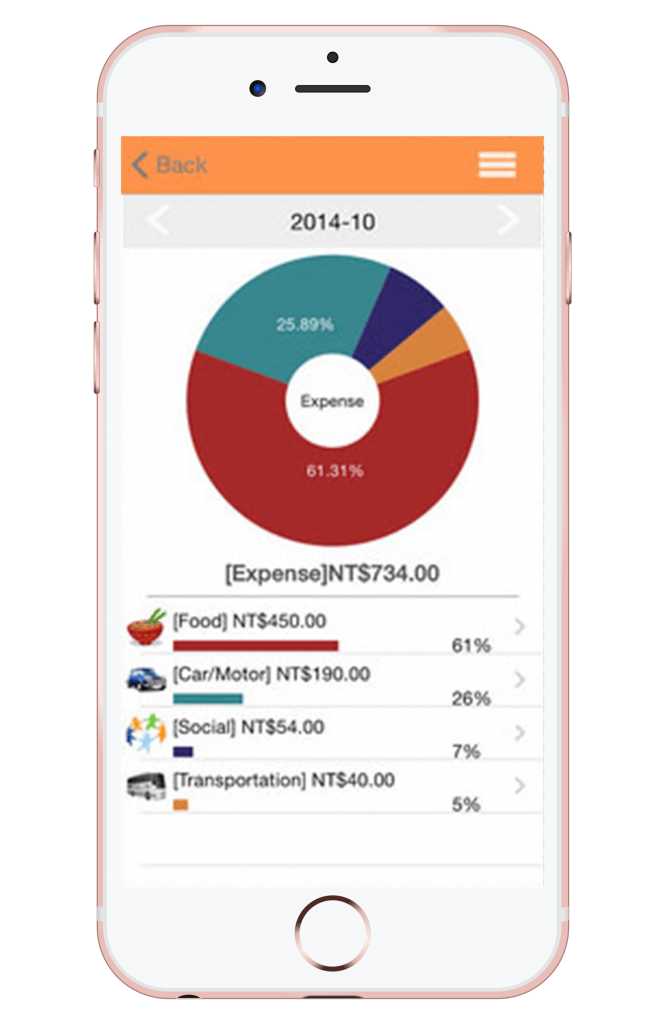 AndroMoney
Cost: $1.99
Rating:  4 out of 5 stars on the App Store; 4.7 out of 5 stars on Google Play
AndroMoney helps you track daily expenses, manage your budget and get alerts when you go over budget, maintain multiple accounts and use a wide range of currencies outside the USA by syncing with Google Currency Converter. Categories are user-designed, and you can modify, add and delete expenses, income and transfers according to your needs. Your financial data is secure — you must use a PIN code to open the app — and your information is safe and restorable in the event that your device breaks down.
AndroMoney's goal is to become the best money management app on any device, so it will be interesting to watch this one. "I've had a much easier go of things with this app," wrote Google Play reviewer Morgan Hunter, who awarded the AndroMoney app four stars on Google Play. "I track money very easily, and can review my spending habits so I can fix any bad ones."