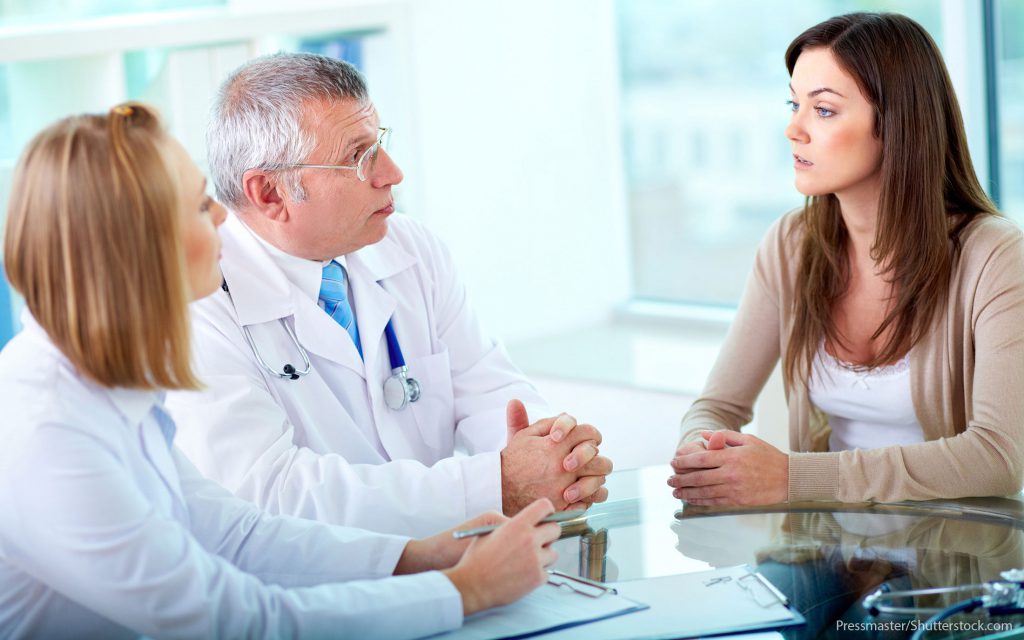 As you go through the filing process this tax season, you'll want to take advantage of all the tax breaks for which you're eligible. If you spent a significant amount of your income on medical expenses in 2015, you should know what items count as deductions on your state and federal income tax returns.
The potential savings are a worthy incentive for doing the calculations and saving your paperwork for when it's time to file taxes, whether you use professional tax preparation services, a tax preparer or accountant, or you do your taxes yourself. Find out what counts as a medical expense so you can understand whether you're eligible for medical tax deductions.
Read: 7 Tax Loopholes Could Save You Thousands
How to Know If You Can Deduct Medical Expenses on Your Taxes
The good news is you don't need a tax return calculator or a special tool to figure out how much you can deduct for medical expenses when filing taxes. The way it works is straightforward: You can count medical expenses as deductions if your medical expenses exceed 10 percent of your adjusted gross income — that is, all the money you make, minus a few specific adjustments such as traditional retirement plan contributions and one-half of self-employment tax. That threshold is downgraded to 7.5 percent if you or your spouse is 65 years of age or older.
You can find your medical expense deduction and get a more accurate idea of your estimated IRS tax refund by multiplying your AGI by 0.075 (7.5 percent for those 65 and older) or by 0.10 (for those younger than 65). Anything beyond that number — your floor — is tax-deductible as a medical expense. View it as a formula:
Amount that's tax-deductible for people age 65 or older = (your total medical expenses) – (AGI x 0.075)
For example, you make $50,000 and meet the requirement for a 7.5 percent deduction. Your AGI multiplied by 7.5 percent equals $3,750 — the number that would be referred to as your floor. If you had medical expenses of $6,500, you could deduct $2,750 — the amount exceeding your floor — as an itemized deduction on your income tax return, assuming you had enough other itemized deductions to make it worthwhile.
The following table shows scenarios of what your medical expense deduction might be given various AGI and costs of medical expenses.
| | | |
| --- | --- | --- |
| Adjusted Gross Income | Medical Expenses | Medical Expense Deduction |
| $40,000 | $3,500 | $500 |
| $45,000 | $5,000 | $1,625 |
| $50,000 | $6,500 | $2,750 |
| $55,000 | $8,000 | $3,875 |
| $60,000 | $9,500 | $5,000 |
For the sample AGIs in the table, the formula would work like this:
($3,500) – ($40,000 x 0.075) = $500 deduction
($5,000) – ($45,000 x 0.075) = $1,625 deduction
($6,500) – ($50,000 x 0.075) = $2,750 deduction
($8,000) – ($55,000 x 0.075) = $3,875 deduction
($9,500) – ($60,000 x 0.075) = $5,000 deduction
Tax-Deductible Medical Expenses
You can deduct most costs of medical care and insurance for yourself and your dependents. Deduct expenses from your federal and state tax filings in the year you pay them, even if you only mail the check or put it on your credit card before the year ends. Per the IRS, you can include the costs of:
Office visits to physicians, surgeons, dentists, chiropractors, Christian Science practitioners and other medical professionals
Medical insurance premiums — if you're self-employed, deduct them as an income adjustment, not subject to the 7.5 percent floor
Long-term care insurance premiums, up to certain limits
Long-term care
Alcohol and drug treatment programs
Ambulance service
Dentures
Body scans
Modifications to your home for medical care, such as wheelchair ramps
Nursing supplies, such as breast pumps
Fertility treatments, pregnancy test kits and sterilization
Diabetic supplies, such as blood sugar test kits
Hearing aids
Glasses, contacts
Cosmetic surgery required as a result of a disease or accident
Removing lead-based paint from a surface in poor repair that is within the reach of a child
Admission and transportation to a conference concerning a chronic condition of yourself or someone in your family
Psychiatric care
Weight-reduction programs prescribed by a physician, not including the cost of food
Stop-smoking programs, not including non-prescription drugs such as nicotine gum or patches
These are just some of the items that might be missed when you file your federal income tax; check IRS Publication 502 for a complete list of tax deductions that are qualifying medical expenses. Make sure you have all medical receipts and records when you are filling out state and federal tax forms. You'll need them when you're prompted to provide details of your deductions if you're filing taxes online with a TurboTax or a similar tax-filing program; when filing your state or federal tax return via the actual tax forms, list your deductible medical expenses on Form 1040, Schedule A.
Related: 3 Ways You Might Be Eligible for a Tax Write-Off 

Expenses That Don't Count as Tax Deductions
To avoid raising any red flags on your IRS tax return that could lead to an IRS audit, it's important to know what you can't count as a medical expenses deduction from your state and federal taxes. According to the IRS, you cannot count the following as tax write-offs or a tax-deductible medical expense:
Funeral expenses
Cosmetic surgery not for medical reasons, such as a face-lift
Activities your doctor recommends to improve your general health, such as a vacation or dancing lessons
Any illegal treatments or substances
Nutritional supplements
Nonprescription drugs, such as aspirin
Your health is important, but maintaining it can also put a huge dent in your income. Find out if it makes sense to deduct your medical expenses for the year so you can remain physically and financially healthy. As you figure out your tax-deductible medical expenses, you might find that getting professional tax help is helpful.
Ruth Sarreal contributed to the reporting for this article.