NFL Asks Coldplay, Rihanna and Katy Perry to Pay to Play the Super Bowl Halftime Show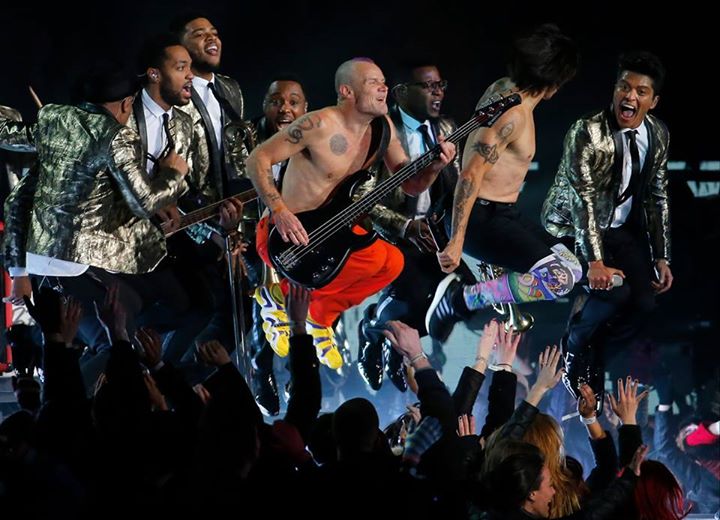 The NFL is down to three candidates for the 2015 Super Bowl halftime show: Coldplay, Katy Perry and Rihanna, according to The Wall Street Journal. But the League made a new move this year by contacting the final contenders to see if they would be willing to pay to play the Super Bowl halftime show.
The NFL representative suggested the artists "contribute a portion of their post-Super Bowl tour income to the league, or … make some other type of financial contribution, in exchange for the halftime gig," reports The Wall Street Journal.
Performers Go Unpaid for Super Bowl Halftime Shows
Performing acts chosen for the Super Bowl halftime show are typically not paid for their performances.
"We do not pay," said NFL spokesperson Brian McCarthy to Forbes, though he noted the NFL does pay all costs for the artist and the production. "We cover all expenses associated with the performance."
Some of the biggest names in music agree to perform for free, especially for an act like the Super Bowl halftime show that requires substantial preparation and time — all because the Super Bowl halftime show offers a one-of-a-kind promotional opportunity.
"There is not anything like it," said Derek Jackson, cofounder of advertising agency Glu, to Forbes. "The Super Bowl, for an artist, is considered the medium of all mediums. You can't beat it from a promotional standpoint. You garner so many eyeballs at one time."
Super Bowl Halftimes Boost Performers' Sales, and the NFL Wants a Piece
The 2013 Super Bowl halftime show had ratings of 112.5 million in the United States alone, according to Forbes, and Bruno Mars topped that number for the most-watched Super Bowl halftime show with 115.3 million viewers this year.
Halftime performers see a boost in album and ticket sales following a halftime performance. Bruno Mars' album sales were up 164 percent the week after his halftime performance, according to Billboard. And the "Mrs. Carter Show" tour Beyoncé announced right after her 2013 Super Bowl performance became the second-highest grossing tour that year, reports The Wall Street Journal.
That kind of exposure can't be bought, but the NFL thinks that artists should start to. With the proposed deal, the artist would agree to contribute some of his increased sales to the NFL in exchange for the chance to perform for over 100 million people on live television.
But Rihanna, Coldplay and Katy Perry apparently didn't think that having to pay to play was such a good deal, with The Wall Street Journal reporting that "[the] suggestion got a chilly reception from the candidates' representatives."
Photo credit: NFL Facebook page