NJ Consumer Credit Fairness Act to Halt Unfair Debt Collection Practices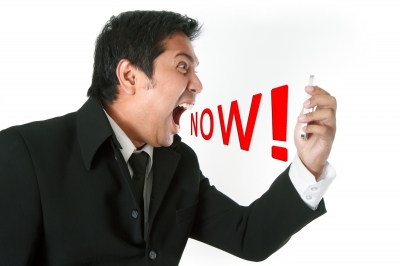 Individuals who have been affected by debt collectors using unfair collection practices in the state of New Jersey may soon see these acts come to a halt, thanks to a bill that advanced earlier this month. The bill, known as the Consumer Credit Fairness Act, is expected to bolster consumer protection against manipulative debt buyers that use abusive tactics to force people to repay their credit card debt and other lines of credit.
What is the Consumer Credit Fairness Act?
The Consumer Credit Fairness Act is a bill introduced on March 15, 2012 in the New Jersey Senate. Sponsored by Assembly members John Burzichelli and Celeste Riley, it was created to eliminate abusive tactics used by debt collection buyers.
According to the bill summary, a debt buyer is "a person that is engaged in the business of purchasing delinquent or charged-off consumer loans or consumer credit accounts or other delinquent consumer debt for collection purposes, whether it collects the debt itself, hires a third party for collection, or engages an attorney for litigation in order to collect the debt."
The sponsors of the bill allege that these debt buyers are not simply attempting to collect a credit card debt, for example, but are instead seeking to gain a profit by issuing threats.
"Scheming debt collection agencies that purchase outstanding consumer debt are finagling their way into the pockets of consumers by way of intimidation," Burzichelli said in a press release.
The goal of the bill is to stop debt buyers from collecting debts through the use of unfair, false, misleading or deceptive practices.
How Will the Bill Change Debt Collection Practices?
Some specifics of the Consumer Credit Fairness Act have been laid out that explain how it would change debt collection practices in the state, if passed. Under the bill, no debt buyer will be able to:
File a suit or initiate arbitration to collect a debt without first providing a debtor with at least 30 days' written notice of intent to file a legal action.
Bring suit or initiate arbitration against the debt — or attempt to collect a debt — when the collection is barred by the applicable statute of limitations.
Communicate with the debtor if the debt buyer has been notified by an attorney that the debtor is being represented by that attorney.
Collect all or part of the debt buyer's fee for services rendered from the debtor unless legally entitled to the fee or charge.
As noted by Riley in the press release, the bill will require accountability for the "shady practices" exhibited by manipulative debt collection buyers. The legislation has most recently been sent to the Assembly Speaker for further consideration.