Your Savings Account Isn't the Only One That's Hurting — Cities Struggle to Fund Popular St. Patrick's Day Parades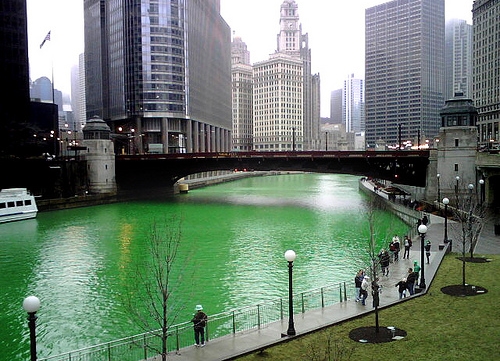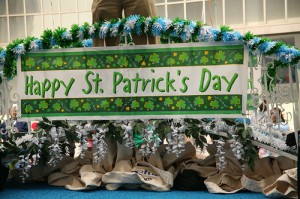 St. Patrick's Day parades are depended upon as the most festive street processions in the world, led by the strains of bagpipes and a swath of tartans and shamrocks. But in 2012, organizers nationwide of the annual event had to cancel or preempt their own local parades. Some city streets will still be vacant this year from arguably the most popular parade procession in the world, and it boils down to one thing — saving money.
And though experts and political gadflies in Washington have assured that the economy is on the way to improvement, local markets are still recovering from effects of the Recession and have had to cut back. What was once tradition is now merely an option; due to high costs and a lack of funding, many municipalities can no longer afford to present their own celebrations of everything Irish and are turning to outside sources for financial help.
St. Patrick's Day 2013: No More Luck O' the Irish
A couple cities failed to make their ends meet and have had to put St. Patrick's Day 2013 parades on the chopping block entirely.
Hoboken, NJ
For the second year in a row, lawmakers in the northern Garden State city will be canceling their St. Patrick's Day parade. In 2012, the parade was canceled on account of funding, and increased arrests due to lewd behavior and other safety concerns.
The city's response to prevent complications arising from a St. Patrick's Day 2013 parade was to move the festivities to a weekday, which did not fly with parade coordinators.
"We made a decision to cancel the parade because the mayor wanted to move us to a Wednesday evening and we didn't want to do that," said Bill Coughlin, a spokesman for the parade committee.
Coughlin explains, "All of the bands, piper groups, and people who participate work during the week. This can only be done on the weekend."
The public's response to another canceled parade year? "Lepre-Con," a pub crawl across town with a decidedly Irish flair. That's morphed into the Hoboken Irish Cultural Festival, which began this week. Still, the lack of a viable St. Patrick's Day function comes at a loss to the Hoboken commercial district.
Cambridge, Ontario, Canada
The Canadian city's government officials said it could not afford to give coordinators of the Cambridge St. Patrick's Day parade $5,000, which effectively canceled their 2012 event. The local Cambridge Times noted that city leaders had other deficits to cover, and other events to sponsor. Presently, a 2013 St. Patrick's Day parade is not listed in the city's Special Events and Festivals website page.
2013 Saint Patrick's Day Parades That are Back On
For 2013, two major Lone Star cities have revived their Saint Patrick's Day celebrations, by bringing back their parades.
San Antonio, Texas
In 2012, the city's Harp and Shamrock Society announced that they will cancel its St. Patrick's Day Parade, a first for 45 years running. Organizers of this event said that escalated fees to pay for police and security measures — up to $12,000 — became too cost prohibitive.
This time around, however, San Antonio residents can look forward to the 2013 St. Patrick's Day River Parade held on March 17 at 3:00 p.m.
Dallas, Texas
Last year, Dallas officials announced that the Greenville Avenue St. Patrick's Day Parade was in danger of cancellation. According to the Dallas Observer, the city's business association was short $40,000 in parade costs. The Dallas Morning News stated that costs for the yearly procession crept into the $100,000 range.
An eleventh hour, rescue by Mark Cuban saved the beloved parade after the Dallas Mavericks owner drafted a personal check to cover the expenses. Cuban, noted the Observer, pledged to pay for subsequent parades if money is short.
Keeping to his promise, plans for the city's St. Patrick's Day 2013 parade received the green light this year.
Eat, Drink and be Merry
There's no doubt that holiday seasons boost local economies with their mix of shopping and spending. St. Patrick's Day parades are responsible for a major dose of revenue for city coffers and their downtown merchants. No parade, no people attending the parade to funnel money back into the local economy. Since it's a special occasion that relies on a celebratory spirit of imbibing, that means St. Patrick's Day can be a veritable pot of gold at the end of the rainbow.
The University of Massachusetts released a study in March 2012 indicating that the Holyoke, MA St. Patrick's Day parade generated $20.5 million in local spending and provided 254 jobs in the local market, according to MassLive.
From the Holyoke parade, 246 businesses and 27 bars and eateries earned some of their best business on St Patrick's Day, the study revealed. Seventy-seven percent of parade spectators spent more than $8.2 million on food and beverages. Gifts and takeaway souvenirs accounted for over $2 million in purchases.
The St. Paddy's earnings come at a price — for its 2011, the parade committee spent $58,000 on marching bands alone. Eighty-six thousand dollars were spent for police and security services.
In 2011, The Wall Street Journal cited an economic study which found that independent businesses return $68 out of every $100 in sales to the local economy. The study was published in tandem with a consumer advocacy group titled Independent We Stand calling for people to eat and drink local on St. Patrick's Day.
Saint Patrick's Day Fundraising
With a little nonprofit savvy and business acumen, some organizers across the country succeed in raising money when parades struggle.
In one case, a group of parade organizers quintupled their production costs into revenue. In recent years, Peterburgh, NY, according to local publication The Eastwick Press, has spent $6,000 on its St. Patrick's Day parade, ending on average with a $30,000 profit from ticket sales and other vendors.
Last year, organizers of the Springfield, PA St. Patrick's Day parade held a successful annual fundraiser, which more than likely garnered enough donations to cover total costs of the $100,000 parade, reported the Springfield Patch.
A Happy St. Patrick's Day
Other historic-level events have survived and are still scheduled this year. The New York City St. Patrick's Day Parade 2013 takes place on Saturday, March 16 at 11 a.m., starting at 44th Street, marching up Fifth Avenue and ending at 86th Street.

The 2013 Boston St. Patrick's Day Parade is on March 17, beginning at 1 p.m. from the Broadway "T" Station and winding through the city before its Andrew Square terminus.
And the disputed king, the Chicago St. Patrick's Day Parade, takes place at on March 16 at 12:00 p.m. at Balbo and Columbus. In the Windy City, a tradition perhaps more important than the parade itself is the same-day Chicago River dyeing, a 10:00 a.m. ritual that turns the tributary into an authentic Irish Spring through an abundance of green food coloring.
It can stand as a reminder that green is not just the color of wealth in one's Irish heritage — but of the currency that people across the nation can use to keep holiday traditions and parades continuing for many more St. Patrick's Days to come.
(photo: Christopher Macsurak)