Legislative Bill Aims to Raise Nebraska Minimum Wage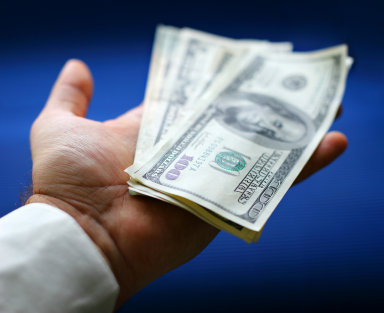 A new legislative bill from a group of Nebraska senators aims to raise the state minimum wage, arguing that the economy has left too many Nebraska families behind.
Nebraska's Minimum Wage Could Rise to $9 By 2017
Legislative Bill 943 seeks to increase Nebraska's minimum wage from $7.25 an hour to $9 an hour in three steps during the next three years. State Sen. Jeremy Nordquist said that he introduced the new minimum wage bill because the middle class in Nebraska is shrinking, while recent census figures also show the median household income decreased throughout the last decade, according to The Omaha World Herald.
"The ability to earn a decent living should be obtainable to all Nebraskans, and hard work should certainly pay," Nordquist said.
This measure is part of a larger legislative deal geared toward helping working families struggling in Omaha and other parts of Nebraska, while other parts of the bill would bump up state-earned income tax credits, require paid sick leave for workers and develop a paid family medical leave program.
Raising Nebraska's Minimum Wage Could Cause Positive or Negative Disruptions
However, one business group claimed that increasing the state minimum wage could prompt employers to cut jobs, while two other business groups said they would prefer Nebraska's minimum wage to match the federal rate, according to World Herald. Currently, Democrats in Congress and President Barack Obama are proposing to increase the federal minimum wage to $10.10 an hour, a measure that would be implemented in three steps over the next two years.
The World Herald reported that Nordquist remains assured that higher pay for low-income workers throughout the state would only benefit Nebraska's economy by increasing wages, saying, "Every dollar will be spent right back in the economy." Nordquist also pointed out that fears of economic disruptions caused by increasing the minimum wage in other states are often overblown.
Two state neighbors are already boasting higher minimum wages than Nebraska, with Colorado increasing its state minimum wage to $8 an hour in 2014 and Missouri adopting a state minimum wage of $7.50.