Yes, Congress Might Actually Invent a One Trillion Dollar Platinum Coin to Delay Hitting the Debt Ceiling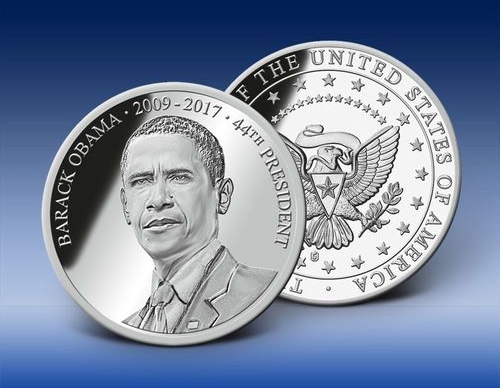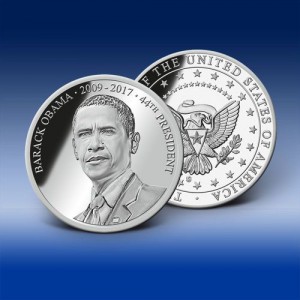 Despite the debt ceiling countdown lawmakers are faced with, they still know how to give the American public a good laugh. The latest antics to surface in response to the ongoing debt ceiling issue is a proposal from Rep. Jerry Nadler of New York — which is also supported by some of the nation's leading economists — to create a one trillion dollar platinum coin to pay off the country's bills.
While inventing a coin embossed with a trillion-dollar denomination and calling it a day sounds too good to be true, technically, it's feasible if President Obama decides to send to request to the U.S. Mint.
Is Minting a One Trillion Dollar Platinum Coin Legal?
It might sound implausible for the government to simply create a new piece of currency to solve its debt ceiling problems, but due to a loophole our government is considering exploiting, it's not only possible, but technically legal.
While the Treasury is restricted in how high of a denomination of paper money, gold, silver and copper coins it can produce, platinum coins are not included among the restrictions. The minted one trillion dollar platinum coin can then be deposited into the Federal Reserve and used to pay off the nation's debts.
Although the one trillion dollar coin won't relieve the country of the over $16 trillion it owes, the coin would offer some headroom to keep the U.S. from crashing through the debt ceiling temporarily.
Can the U.S. Mint Resolve the Debt Ceiling Issue?
economy
, not to mention, the nation's image. However, with Republicans resisting another debt ceiling increase and the President's unyielding position on implementing spending cuts, the idea of a one trillion dollar platinum coin appears to be the only solution left in Congress.
Bloomberg's Josh Barro commented that "Republican intransigence over the debt ceiling is juvenile. There is no particular reason that the president should not use a juvenile strategy in response."
Ultimately, the likelihood that the Treasury will actually move forward with the one trillion dollar coin proposal is very slim, but the outlandish gimmick certainly has garnered the attention of Congress and the American public, and has made it clear that a resolution to the debt ceiling debacle needs to happen quickly before the next crazy proposal is put on the table.
(Image: American Mint)