Parking Lot Attendant Steals $225,000 From NFL Player Todd Herremans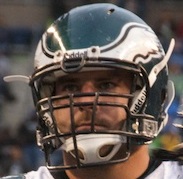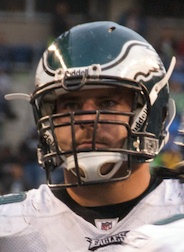 Veteran NFL player and Philadelphia Eagles guard Todd Herremans had about a quarter of a million dollars stolen from his bank account after leaving documents with his checking account number in his vehicle.
Parking Lot Attendant Takes NFL Player's Checking Account for a Ride
Robert Von Ryan, a 37-year-old parking lot attendant working at the team hotel for the Eagles, entered Herremans' car, saw the documents and proceeded to use the checking account number to steal $225,034.52 between 2009 and 2010.
Related article: 6 NFL Players Who Made Money in Retirement
Daily News
sports reporter Les Bowen said Herremans has since gotten all of his money back.
Von Ryan is being charged with bank fraud and, if convicted, could end up with 30 months in prison and a $1 million fine. Although Von Ryan was a subcontractor and not a team employee, according to a team statement posted to Philly.com, NFL players with the Philadelphia Eagles might have to be more careful about leaving sensitive financial information lying around in the future.
Photo credit: Luis Antonio Rodríguez Ochoa