Finance Expert Philip Taylor: FinCon Founder Providing Real-World Guidance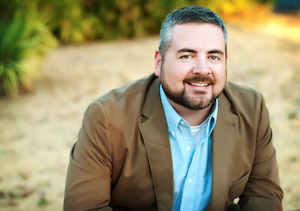 Welcome to the eleventh installment of our 12 Days of Finance series. Voting for 2012 is closed, but you can vote for your favorite personal finance expert of 2015!
It's often hard for those seeking assistance in their lives to take certain experts seriously, since many of those handing out advice can't truly empathize with the struggles their audience is trying to work through. Luckily, in the world of personal finance, there is a person to turn to who can provide trusted advice from a personal perspective: Blogger and founder of the Financial Blogger Conference, Philip "PT" Taylor.
The "Anti-Expert"
PTMoney.com
, a blog that focuses on making, saving and spending money wisely, Taylor prefers to keep his message positive, as well as teach by example. He explains, "money management is not about limiting your life, it's about creating a limit-less life for you and your family. Personal finance advice can come across like a bunch of 'don'ts' if you forget to keep the big picture in perspective."
That's why Taylor enjoys sharing his advice along side his own personal experiences, so that readers experience successes — as well as failures — right along with Taylor himself and "without the expectation for absolute perfection, or worse, 'my way or the highway' preaching. I'm a bit of an anti-expert in that regard."


Why Philip Taylor Is a Top Personal Finance Expert
A contributing blogger to sites like TurboTax, ING, US News and the PerkStreet Financial blog, Taylor's writing can be found in a number of remarkable publications. However, PT isn't just another blogger (though his site does receive an impressive 400,000 visits per month); he has worked as a CPA, been a guest correspondent for both Fox Business' Willis Report and MSNBC Saturday Morning, and not only founded, but runs the first and only conference for personal finance bloggers, best known as FinCon.
Perhaps his greatest trait as an expert, Taylor is completely selfless when it comes to educating others. He possesses a wealth of  knowledge to share with fans, but rather than clinging to the spotlight as many do, he passionately serves as a connection between those with expertise in finance and those seeking it, never allowing money or ego sever that tie. PT Money fans can always count on authentic, accurate and firsthand advice from Taylor, traits that are hard to come by in the world of finance.