How to Pick a Premium Steak That's Worth Your Money

Here are seven ways to ensure you're getting the most steak for your buck.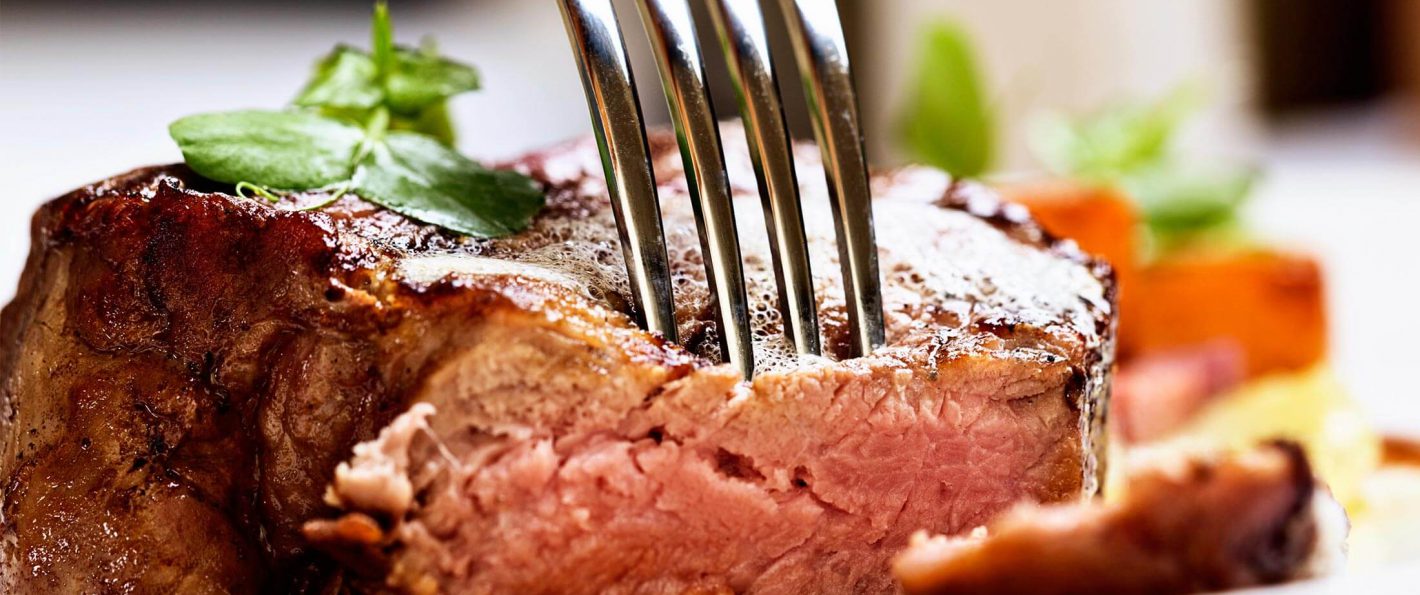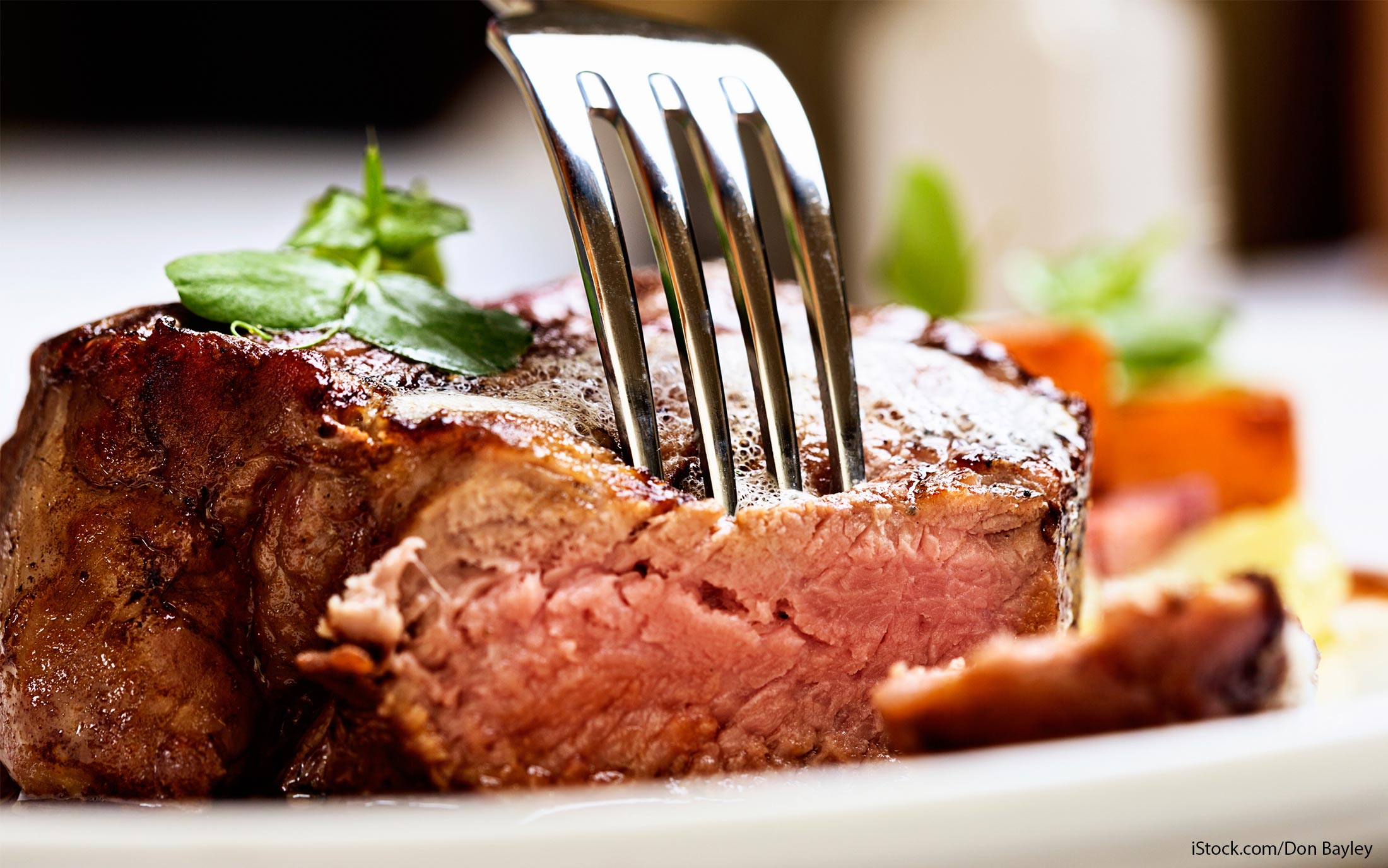 The weather is warming up and so is the barbecue. And what better thing to serve at your family get-together than steak? From silky filet mignon to juicy ribeye, premium cuts of steak are among the most highly coveted pieces of meat on Earth, with some of the best commanding triple-digit prices at high-end steak houses.
But if you want to choose the right steak this holiday — and for the right price — you have to know what to look for and what to avoid. Here are seven tips on choosing the perfect cut of steak while also getting the most for your money.
Find Out: 35 Ways to Save Hundreds on Groceries 
1. Remember That Size Matters
Always choose a steak that's thick enough to tolerate high heat. "Anything less than 1.25 inches will have a higher risk of being overdone and may not eat as well from a tenderness perspective," said Hannah Raudsepp, founder and CEO of the Honest Beef Company. "Look for 1.25 to 1.75 inches."
It's also important to note that steaks shrink from cooking. The lower the quality of meat, the more you lose. "There is less shrinkage for the higher quality, less fatty cuts of meats, which means you get more for your money," said Toby Amidor, nutrition expert and author of "The Greek Yogurt Kitchen." "Higher fat cuts actually shrink about one-quarter of the size."
2. Pay Attention to Color
You can tell a lot about the quality of a steak just by looking at it. So, pay close attention to the color when you're looking to buy.
"When choosing your beef … look at the color of the meat," said Nate Singer, chef and head butcher at Blackbelly Butcher in Boulder, Colo. "If there is a microfilm or slime on it, pass. If the fat is solid, not so good. The color should be bright red if it's fresh. If it's dry aged, it will have a little gray to the color."
3. Trust Your Instincts
Choosing the best steak has a lot to do with following your gut and simply picking the cut that jumps out at you. Filet mignon might come to mind when you think of great steak, but it's only great if you love delicate and tender meat. If you like the bold flavor — or simply the classic look — of a bone-in cut, then a T-bone might be right for you.
"There is no such thing as the best steak," said Kim Brauer, chef at Marx Foods in Seattle. "Just the best steak for you."
Read: 35 Ways to Save Hundreds on Groceries
4. Know the Age
How the brand that sells the steak selects their animals has a huge impact on the type — and more importantly the age — of the origin animal. By researching the brand, and investigating the methods that the company uses to acquire, sort and select its animals, a novice foodie can gain valuable insight into how the steak is likely to taste.
"Choose a branded program that selects out the older animals and less-desirable breeds," Raudsepp said. "Angus is one of the best breeds for marbling and tenderness, and older animals provide tougher meat."
5. Get to Know Your Butcher
It might be a bit intimidating to strike up a conversation with a guy wearing a bloody apron and holding a meat cleaver, but getting to know your local butcher can be the first step on the journey toward finding the perfect steak.
Ask questions. Tell the butcher what you like and he or she will be able to guide you toward options that you hadn't thought of or didn't know existed. Plus, butchers can special order just about anything when given notice. If they know you, they might also tip you off when there are good deals or price reductions.
6. Perform a Bovine Background Check
The cow's background and history directly affects the flavor and quality of the steak. Ask specifically about the diet of the origin animal. Cows that were strictly grass fed on free-range pastures produce steak that has a more rustic flavor; cows that were fed grain before slaughter produce steaks with excellent marbling and fat cover, Rob Levitt, co-owner of The Butcher & Larder in Chicago told GQ.
7. Buy in Bulk
You can also save money by buying more than you can eat in one sitting and ask the butcher to wrap the surplus in freezer paper, Levitt told GQ. A step up from basic butcher paper, freezer paper has a special plastic lining that serves as a barrier to moisture. Keep your steak fresh by sealing the paper-wrapped meat in a zip-top bag, squeezing out all the air and freezing immediately.
Keep Reading: 15 Ways to Celebrate the 4th of July Under $10
If you follow your instincts and do a little research, you'll be able to get a premium steak you and your family will really enjoy. Although the perfect steak might cost a little more, these tips can ensure you get your money's worth.