7 Ways to Save Money on Christmas Shopping This Year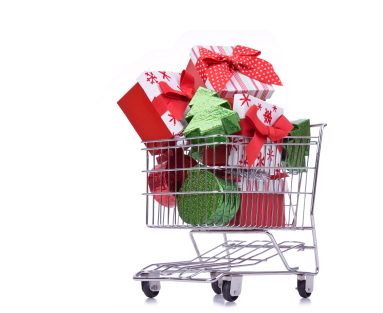 Thanksgiving through New Year's day marks the traditional American holiday season. For many, that time is stressful because of all the expenses associated with the celebrations. If you are old enough to realize that Santa Claus is not real and it is up to you to fill the stockings of your friends and family, don't fret — there are plenty of ways to save money while enjoying the holidays:
1. Make a Shopping List: Money is tight for nearly everyone these days so making a budget and sticking to it will make your task easier. Additionally, feel free to ask intended gift recipients if they are on board with a gift exchange as they may just want to share some holiday cheer with you instead.
2. Set a Limit: Gift giving can be awkward if the value of the gift received far exceeds the value of the gift given, and visa-versa. By having an open conversation with your regular list of gift exchangers, you can put a cap on the spending so the amount is comfortable to all involved. If cash is exceptional tight, you can also request a handmade holiday this year.
3. Go DIY: Are you a crafty person with skills in jewelry design, art, baking or knitting? Making gifts for those you care about will not only express your feelings, but will also allow you to tap into the right side of your brain.
4. Comparison Shop: Since many retailers are already planning for a dismal holiday season, sales and discounts have already begun. Whether you want to visit the mall or save time and effort by comparison online shopping, making the effort will save you cash
5. Buy Online: Speaking of online shopping, buying gifts on the web is a great way to avoid spending money on gas, not to mention sales tax and shipping costs in some cases.
6. Secret Santa: Practically everyone has participated in a Secret Santa gift exchange at work. It is also a perfectly acceptable option for those with large families or a big group of friends to do the same. As long as everyone in the group is happy to participate and a reasonable gift value limit is set it can be great and economical fun.
7. A Day of Charity: The greatest gift you can give anyone is your time. By giving your friends or family a day of free housecleaning, weekend of baby sitting or guaranteed Friday night dinners for a month, you can strengthen your relationship within your budget.