Providence-Based Citizens Bank Named the Best Bank for Baby Boomers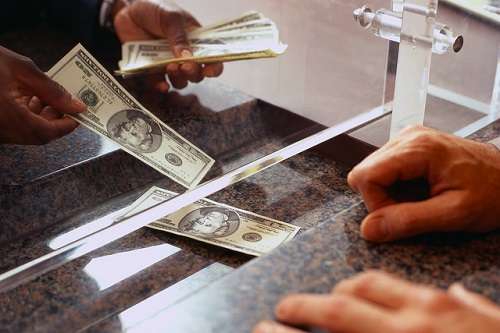 Seniors should be a major focus for banks. Because these individuals have a higher purchasing power and more savings, baby boomers are potentially the most influential generation with regard to banking, according to a 2013 Gallup poll.

This holds true for Providence, R.I., where nearly 220,000 residents received more than $248 million in social security benefits as of Sept. 1, 2013, according to the U.S. Social Security Administration.
GOBankingRates surveyed financial institutions across the country to find out which banks provide the best products and services for baby boomers.
Good news for local residents: Topping the list is Providence-headquartered Citizens Bank, which clinched the No. 1 spot thanks to its retirement planning services, accessibility and customer service.
>>>Click here to see the complete list.
Retirement Planning Services
Citizens Bank offers a variety of services that apply to those about to enter or already in retirement. For baby boomers without a nest egg,  Citizens Bank offers traditional savings products such as CDs, money markets and savings accounts. The GoalTrack Savings program breaks down customers' goals into smaller steps with incentives.
Baby boomers with more time and over $10,000 to invest have different options. These include the bank's traditional and Roth IRAs, rollover IRAs and annuities. Existing 401(k) plans can be moved by the bank into an IRA with access to over 1,500 mutual funds, or converted to a Roth IRA for tax-free withdrawal upon retirement.
Branch Availability
Citizens Bank offers baby boomers access to more than 1,400 branches and over 3,500 ATMs in Providence and throughout 12 states within New England, the Midwest and the Mid-Atlantic.
Customer Service
Citizens Bank offers its customers personalized service for their retirement-planning needs with comprehensive resources. With over 18,000 colleagues, Citizens Bank provides its customers with numerous financial consultants to aid with retirement planning and retirement-fund management.
Those who are uncomfortable managing their own assets can take advantage of Citizens Bank's Managed Accounts Services, available to customers with at least $50,000 in assets to invest.
Methodology
GOBankingRates considered local and national financial institutions based on a number of criteria, including customer service, retirement planning options, bank accounts designed for older customers and branch accessibility.
Photo credit: Myfuture.com