Finding a Pot of Gold at the End of a Rainbow Is Worth $427,000 This Saint Patrick's Day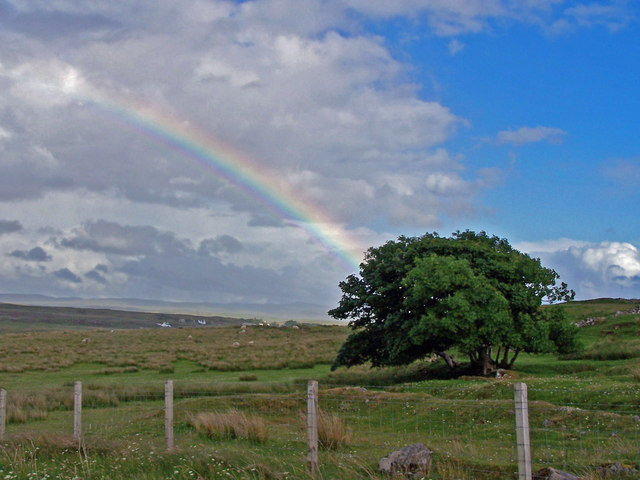 This just in: St. Patrick's Day is a huge hit with Americans.
Millions across the U.S. celebrate March 17th by wearing green clothes and, for some, downing a few select beverages. Just head to Boston, Chicago or any other city with a load of Irish heritage and you'll find bar after bar packed with patrons and plenty of green attire. Not to mention, you'll find giant St. Patrick's Day parades in the mentioned cities and more.
What you won't find, in reality, is a pot of gold at the end of a rainbow — but have you ever wondered how much it would actually be worth if you found one? Would it be a ticket to instant retirement, a complete disappointment or something in between? Let's find out!
Value of a St. Patrick's Day Pot of Gold
Let's assume we're using a standard clay pot you'd find in a store. A common size is 10 inches wide by 9.75 inches deep.
For arguments sake, lets also assume we use all available space in the pot. By doing so, we'd  fill it with 271.36 ounces of gold. Note that the cost of gold as an investment is measured in ounces, not gold price per gram.
At current prices, we'd have nearly $427,000 — enough to buy nearly three houses at the current average price.
Some Investors Have Their Own "Pot of Gold"
Between late September of 2008 and early March of 2009, the S&P 500 — widely used as an economic indicator — declined over 44 percent. Of course, this was related to the ongoing global financial crisis.
So, let's suppose you purchased $10,000 worth of gold on November 3, 2008 at $722 per ounce (the closing price that day). Given the current price of around $1,575, your investment would now be worth about $21,815. In other words, by investing in gold during this time, investors more than doubled their assets in about 4.5 years.
Should You Buy Gold?
Gold is a hot commodity these days, and not just for the fashion-conscious.
For starters, a February story by the International Business Times noted that central banks purchased nearly 535 tons of this precious metal in 2012. This marks the highest demand from such banks since 1964.
Plus, former Congressman and three-time Presidential candidate Ron Paul was, and still is, a big believer in gold. Just take a look at his 2011 financial disclosure data, which shows that 65 percent of his assets are invested in mining operations — many of which are gold miners.
Additionally, less than a year ago, bullion analyst Harvey Organ concluded that China's appetite for gold could soon send prices soaring. According to The Blaze, Organ suggested buying physical gold (not all gold investments come in this form).
Finally, note that an increasing amount of people, both experts and otherwise, fear a collapse of the U.S. dollar. Their fears are generally rooted partially in mistrust of the government and Fed and partially based on the continuing decline of the dollar, which has lost 96 percent of its value over the past 100 years. Gold is seen by many as a hedge against economic crises, including runaway inflation.
Keep in mind that, while gold has had a successful run in recent years and the reasons to buy it grow greater, there are no guarantees. Consult a financial professional for specific advice.
Our St. Patrick's Day pot of gold is worth well over $400,000. With that, you can buy two or three houses, a new Rolls Royce or have a great head start on your retirement. If only there were real pots of gold at the end of rainbows!
As for reality, investors who bought into the gold market in late '08 or early '09 have their own, real-life pot of gold these days. With this and the mentioned reasons in mind, gold may be a solid asset to keep in your portfolio. Remember to consult a financial professional if you go this route, not just the guy in a leprechaun costume at the St. Patrick's Day parade!