San Francisco 49ers Vs. Baltimore Ravens: Which Team Wins the Super Bowl of Saving Money?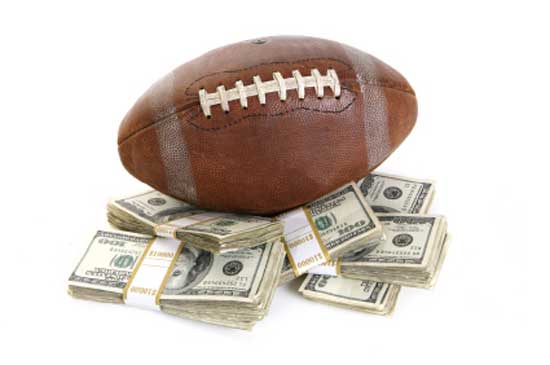 Ever since Jerry Maguire and "Show me the money," professional sports have become more and more of a cash-crazed business, and less about the game being played. Pro athletes regularly get the Hollywood celebrity scrutiny — who's demanding more money, who's spent it all, who's gone broke.
Now that Super Bowl 2013 is here, it'll be hard for football fans both die-hard and casual to avoid judging players on the San Francisco 49ers and Baltimore Ravens any differently. Can we blame ourselves? After all, 78 percent of gridiron players are bankrupt.
For example, the 49ers' Carlos Rogers may have recently signed a 4-year, $31 million contract with the team, but to some, he'll never redeem himself from enduring his share of money troubles a few years back while playing with the Washington Redskins.
Dashon Goldson? At $6.2 million per year, the 49ers safety has been fined tens upon tens of thousands of dollars for on-field misconduct. And what about Colin Kaepernik? According to the Bleacher Report, the 49ers quarterback isn't the greatest at saving money, having ordered 15 pizzas for the team's media trailer earlier this month.
Looking at football finance in a positive light isn't impossible, though. The 49ers and Ravens who leave a good financial impression are the ones who donate money to charity. Forget the Super Bowl trophy — the best players may be the ones giving their best game off the field.
The 49ers
1. Aldon Smith. According to FOX Sports, Frisco linebacker Smith announced in December that for each sack, he'd be donating $5,099 to two separate Bay Area Boys & Girls Clubs. When the math is all said and done, the gesture meant that much of Smith's pay would go to a better cause.
"With 19.5 sacks, Smith's current donation total is $99,430.50, which is already a considerable portion of $1,028,818 base salary that the No. 7 overall pick of the 2011 NFL draft is earning this season," said Brian McIntyre of Yahoo! Sports' Shutdown Corner.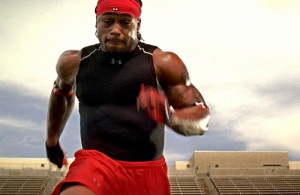 2. Vernon Davis. If football is an art, then some footballer believe art is worth investing in. The 49ers tight end sponsored the founding Gallery 85, an art gallery in San Jose, Califoria's Santana Row, designed to give rising artists exposure in the burgeoning local art scene. Money generated from the grand opening of the gallery last December was slated to support the Vernon Davis Foundation for the Arts.
According to the San Jose/Silicon Valley Chamber of Commerce, "The mission of the Vernon Davis Foundation for the Art is to bring art back as a genuine, viable outlet for inner-city youth, giving them new, positive ways to express themselves." (Davis' 2012 salary: $8 million, according to FOX.)
3. David Akers. In 2011, the year he signed with San Francisco, the veteran NFL placekicker founded David Aker's Kicks for Kids, a nonprofit raising money for children and families receiving treatment at The Children's Hospital of Philadelphia. (Aker's '12 pay: $3.6 million.)
The Ravens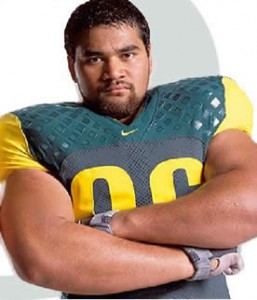 1. Haloti Ngata. He's listed in Forbes Magazine as the 12th highest paid pro athlete in the entire world. This year, Ngata was paid top dollar to play defensive end for Baltimore, to the tune of over $10 million.
Known for his personal humility (at just 29, Ngata lost both his parents within the last seven years), we've gotten a glimpse of Ngata's financial generosity, too. According to Jeremiah Johnson of KSL Sports, Ngata and his wife launched a foundation in Baltimore to help underprivileged youth. Upon retiring, Ngata says he intends to return to his adopted state of Utah and give back financially to the Polynesian community.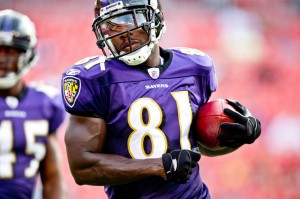 2. Anquan Boldin. Q81 is Boldin's charity foundation (named for Boldin's number 81 for the Ravens) and raises funds for underprivileged youth. Across the country, Boldin's nonprofit has held Thanksgiving and Christmas fundraisers, summer camps and dental health programs. This past Christmas, Q81 took 75 West Palm Beach, FL children, whose families could not afford presents, shopping. (2012 salary: $7.5 million.)
3. Ray Lewis. Ravens linebacker Lewis seems to have lived down his implication in a high-profile murder trial(!), turning around his reputation as both an athlete and philanthropist with his finances. The Ray Lewis "52" Family Foundation (also coined after Lewis' player number 52) "has developed annual programs focused specifically on educational development, self esteem, health awareness and family unity," according to Lewis' website.
The group focuses on assisting disadvantaged Baltimore families via holiday adoptions, food drives and auctions. (2012 salary: $5.6 million.)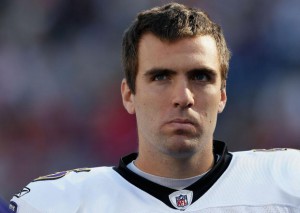 4. Joe Flacco. It doesn't hurt that the 28-year-old Ravens QB can land an endorsement from Pizza Hut, eat all the free slices he wants and still be fit enough to earn $8 million in 2012. A New Jersey native, Baltimore is Flacco's adopted home, where the team star donates money and time to various charity events, including those of other Raven teammates like Ray Rice, and Ben Grubbs.
And the Financial Football Winner Is …
… a close call between both teams. Neither team has a player on their roster ever burdened by the Heisman Trophy Debt Curse. On the field, the NFC West division 49ers boast an 11-4 season record, but more impressively, five Super Bowl wins. They've also got some star power whose athletic prowess is perhaps surpassed only in how much money the team's players earn.
For the 10-6 Ravens, they've got only one Super Bowl title to their name, but that's okay — what they lack in championship wins is compensated in team spirit. Four high-performing, high-earning teammates are also imbued with the humanitarian spirit of donating a majority of their pay to charitable causes.
That's why the Ravens are savvier in money skills than their West Coast counterparts and win this year's Super Bowl of Saving Money. Ngata alone can afford to have the most extravagant lifestyle but chooses to manage his money by giving it back to the communities it matters most. His habit of donating — instead of spending — trickles down to several other teammates.
And with all due respect to athletes like Aldon Smith (who directly links his on-field play with his donations), the 49ers have too much Dashon Goldson/Colin Kaepernik cash-wasting going on to truly be considered a financially savvy team. Win or lose the Super Bowl this weekend, let's hope they spend the off season brushing up on their Tom Cruise movie quotes and honing their money priorities for next year.