San Antonio Credit Unions Exceed Expectations With Mobile Banking Apps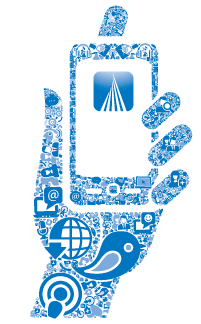 Contrary to popular opinion, credit unions across the country are doing a great job of keeping up with mobile banking technology. San Antonio is a perfect example of that; residents looking for the latest in mobile banking can find cutting-edge mobile apps at local credit unions.
A new GOBankingRates poll asked consumers to share the mobile banking feature they use most often, finding that mobile banking users primarily check their account balances (36 percent), use ATM and branch locators (19 percent), and complete money transfers (14 percent). Less used were account activity alerts (10 percent) and remote check deposit (a little less than 10 percent).
Just under 10 percent reported not using mobile banking at all and roughly 2 percent said they used other mobile banking features. (Because of rounding, the results don't add up exactly to 100.)
Still, with 17 percent of people saying that mobile banking has the greatest influence on which financial institution they choose, credit unions across the nation have taken notice.
San Antonio institutions like Security Service Federal Credit Union and San Antonio Federal Credit Union (SACU) have been updating their services to include advanced banking technologies, providing convenient, secure ways for members to complete their banking at the touch of a fingertip.
Both credit unions rank among the nation's 50 largest based on asset size and provide members with all five mobile banking features that the GOBankingRates poll investigated. The Security Service myBranch mobile app additionally allows users to pay bills. GO™, the mobile app from SACU, is notable for allowing users to transfer money to other members.
Even smaller-sized local credit unions are competing in the mobile banking field. The Air Force Federal Credit Union app lets you manage your money, from viewing your account balances to paying bills. The Generations Federal Credit Union mobile banking app additionally allows members to view graphs that visualize their spending patterns.
See what mobile banking features other credit unions are offering throughout the nation.