San Diego Works to Boost California's Flagging Financial Literacy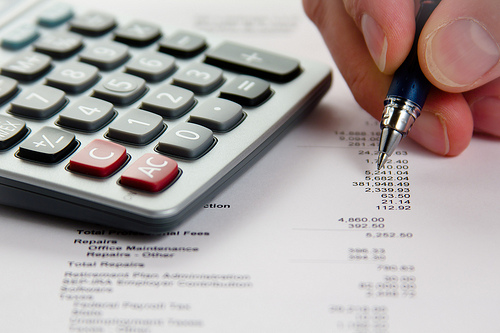 California hasn't exactly been making the grades when it comes to financial literacy.
The Golden State received an abysmal "F" grade from Champlain College's Center for Financial Literacy, which evaluated each state on its ability to produce financially literate high school graduates. The flunking mark was due to the state's lack of a personal finance graduation requirement and the fact that six financial literacy bills were vetoed in Sacramento between 2006 and 2010.
A separate evaluation of California's financial literacy by the Financial Industry Regulatory Authority found similarly discouraging trends. For example, only 58 percent of Californians polled were able to answer at least three out of five financial knowledge questions correctly.
But despite what seem like cavernous deficits in the state's financial literacy initiatives, more localized financial knowledge courses are working to cover the gap. In San Diego, for example, a number of local institutions are offering financial literacy programs that cover a wide spectrum of situations and demographics.
Well represented in this group are a number of banks and credit unions, who know better than most organizations the importance of a financial education.
Kyle Kolsky, the SVP head of consumer deposits at Bank of Internet, a San Diego-headquartered online bank, said picking the right financial institution is the first step toward financial literacy.
"Picking the right bank is an important step to building a bright financial future. Many bank accounts today charge fees for nearly every service. Some even penalize consumers for low balances or using the wrong ATM machine," Kolsky said. "Picking a bank without fees is a good place to start. An online bank is a great account for younger consumers. They can access their account anytime with mobile apps and keep better track of their balance and any suspicious activity. Our Rewards Checking account, for example, doesn't charge a fee if you don't have enough money in your account and an unexpected payment comes through. That's almost unheard of at other banks."
Overall, the goal of all financial literacy programs is to educate individuals as they resolve debt, maintain a budget and begin to consider investment options. As Financial Literacy Month winds down, GOBankingRates highlighted the most helpful financial literacy programs in the San Diego region.
Mission Federal Credit Union
Mission Federal Credit Union has teamed up with FoolProof Financial Education to provide interactive financial instruction through videos, articles and consumer news sections. Endorsed by the Consumer Federation of America and the National Association of Consumer Advocates, FoolProof and Mission Fed offer these free financial programs and learning tools to members of all ages, "from teens to grandparents," according to the site.
Some of the free programs are geared towards young adults, college students and those seeking advice as they start their careers. In addition, Mission Fed provides up to 22 hours of online video instruction for high school students, as well as tools for parents and grandparents to teach children about the importance of saving and investing money.
DebtWave Credit Counseling Inc.
DebtWave has offered financial counseling to more than 100,000 individuals, in the form of credit and bankruptcy counseling as well as debt management and financial education programs. The latest addition to Debtwave's services is student loan, led by fertified financial counselors who are assigned on a case-by-case basis to assist with each person's unique financial needs.
For bankruptcy cases, DebtWave offers pre-filing counseling over the phone or in person, in which liabilities, assets, expenses and income are analyzed. DebtWave Credit Counseling is approved by the Department of Justice.
U.S. Bank
Banks are no stranger to offering financial literacy programs to their customers. In the San Diego area, U.S. Bank is noted for its Financial Genius program, through which it offers curricula to everyone from small business owners to first-time home buyers.
Financial Genius is a single-voice counseling program encompassing a range of topics, from youth and adult consumer education, to small business education, home buying and investing. In 2012, U.S. Bank hosted more than 3,400 seminars attended by more than 85,000 people.
Also, in an effort to foster financial responsibility in young adults, U.S. Bank has forged relationships with Junior Achievement and the American Bankers Association Education Foundation's National Teach Children to Save Day.
U.S. Bank also offers financial education programs through colleges and universities, as well as money management courses for active and retired military personnel.
Institute of Consumer Financial Education
The Institute of Consumer Financial Education is a consumer-oriented, nonprofit public education organization based in San Diego. The ICFE seeks to help people of all ages manage their spending, increase their savings and improve their credit.
The ICFE offers money tips through the Children and Money and ICFE/Kids initiatives, providing financial information and educational resources to children and young adults. ICFE/Kids also has a credit education program for high school and college students, which highlights the dangers of beginning debt accumulation at a young age. Additionally, this program offers savings and investing information, as well as financial planning and first-time credit advice.
Many more programs are offered through ICFE, including advice on how to deal with creditors, steps to take to reduce debt and how to make income go farther.
Urban League San Diego County
Financial literacy is part of the broad spectrum of services offered by the Urban League of San Diego County, which offers classes to its target population on a range of topics, including homeownership, credit and debt management, and identity theft training. One-on-one counseling sessions and workshops are available.
The Urban League of San Diego also provides foreclosure prevention services, foreclosure mitigation counseling and education materials about the Environmental Protection Agency's Energy Star program.
Photo credit: Dave Dugdale