National Walk to Work Day 2013 Lets You Improve Your Health While Saving Money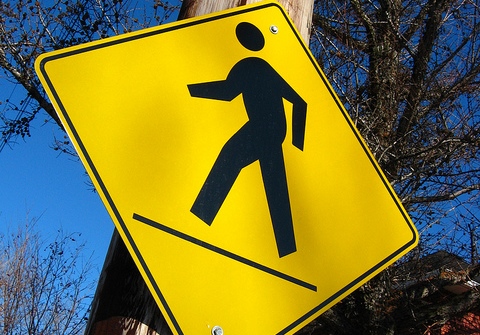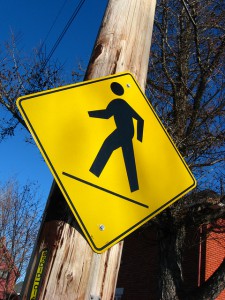 If you have been looking for ways to save money, you've probably run down the list of traditional options, including clipping coupons, picking the cheapest gas station and buying generic foods. But did you know that your job can offer yet another way to save big bucks?
Now before you run into human resources demanding to know why you haven't been granted your due savings, not so fast! The savings you're going to find actually comes from taking advantage of National Walk to Work Day 2013 this Friday, April 5.
What is National Walk to Work Day?
Most people don't know that National Walk to Work Day has been around for nearly a decade. It was first declared on April 2, 2004 by then-U.S. Secretary of Health and Human Services, Tommy G. Thompson, and continues every first Friday of April.
The idea was to create a day that would combat obesity and sedentary lifestyles which were growing at alarming rates. Thompson hoped to draw attention to the need to get exercise and get in shape.
Here are the primary and secondary goals of the day:
Goal #1: The primary goal of National Walk to Work Day is to have all Americans use this day to walk to their jobs.
Goal #2: Of course, not all Americans are able to walk to work. For those who can't, the day encourages them to take a walk during lunch time, or another time during the day.
Ultimately, everyone should walk at least 30 minutes on National Walk to Work Day, which could encourage Americans to take on the challenge of adding a 30-minute walk to their daily lives.
What Are the Health Benefits of Walking to Work?
Taking at least 30 minutes out of your day to walk, which for most can easily be accomplished by walking to work, significantly improves your health. According to the Mayo Clinic, walking offers a number of important health benefits:
Lower low-density lipoprotein (LDL) cholesterol
Raise high-density lipoprotein (HDL) cholesterol
Lower blood pressure
Reduce risk of (and manage) Type 2 diabetes
Manage weight
Overall, the simple task of walking, whether doing so outdoors or on a treadmill, contributes to a longer and healthier life, not to mention that it provides emotional and mental benefits — but the best part is that it doesn't cost a thing.
How You're Saving Money on Walk to Work Day
So you're probably wondering how this year's Walk to Work Day can actually save you money. Here are a couple of ways you may or may not have thought of:
Save on Transportation Costs
If you are successfully able to walk to work, you can save on rising gas prices, which is always a bonus. And even if you take public transportation, you can save a few bucks while improving your health.
Now, suppose you decide to stretch that walk out to one week. If you drive a mid-size car with a 16-gallon gas tank and fill up once per week, according to the average gas price of $3.64 per gallon provided by GasBuddy.com, you could save nearly $60 per week — or $240 per month — by walking.
And if you catch public transportation in your city, you may pay anywhere from $25 to $35 per week to get to and from work. By walking, you're saving $100 to $140 per month and that money could then be placed into your savings account where it can grow interest.
Save on Health Costs
Another great perk of walking to work is reducing your long-term health costs. As noted previously, the health benefits of walking to work are tremendous, but if you simply live too far to walk to work, you should still take time during the day to get your 30 minutes of walking in.
Why? Because your improved health will mean fewer visits to the doctor's office and emergency room. And, of course, you benefit from fewer out-of-pocket expenses for medication and at-home medical supplies.
A 2012 report released by the Trust for America's Health and the Robert Wood Johnson Foundation revealed that half of U.S. Adults will be obese by 2030 unless they change their ways. Taking a walk every day and making healthy diet changes are great ways to ensure you don't become a statistic in the next 17 years.
(Photo: Peter Blanchard)