Let Your Savings Account Blossom with These First Day of Summer Freebies and Discounts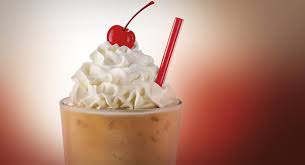 The first day of summer is only a few days away. For most students, summer vacation has already started, but there's always something special about celebrating the official start of summer by sitting by the pool for more hours than any other day in the year.
Most shoppers can enjoy saving money this time of the year, but the question remains: which establishments can savers look forward to receiving first day of summer deals and discounts from?
First Day of Summer 2013 is Friday, June 21
For many people, the official first day of summer represents warm weather, exciting vacations and a chance to spend more time outdoors with family and friends.
This Friday, June 21 marks the first day of summer 2013. Being the start to the weekend as well, consumers can check out which retailers are offering freebies and discounts on and around this special day.
Enjoy First Day of Summer Discounts and Freebies
Before heading out this Friday to enjoy some fun in the sun, first take a look at some of the ways that you can spare your bank account by taking advantage of some first day of summer discounts and freebies.
Bath & Body Works: Bath and Body Works is running its semi-annual sale through July 7 with $3 Signature Collection fragrances and up to 75% off select items.
Del Taco: Del Taco is offering a slew of freebies to individuals who "like" its page on Facebook. You can grab coupons for a free Chipotle Beef Taco or Egg & Cheese Burrito with the purchase of any beverage. Also, they are offering two Grilled Chicken Tacos to anyone who joins its Raving Fan eClub.
MaggieMoo's: MaggieMoo's Ice Cream Sugar House is offering an undisclosed summer special to individuals who join the company's MaggiE-mail and "like" the company's Facebook page. Visit MaggieMoo's official website for more information.
Payless ShoeSource: If you're looking for shoe deals, Payless ShoeSource is running a 50-percent off sale on sandals through June 23. No coupon necessary.
QuickChek: QuickChek service stations found in New Jersey are giving away free subs on Friday, June 21 between 11 and 7 p.m. You must stop in between 4 and 9 a.m. that morning and have your hand stamped to receive a free 6-inch sub from the $2.99 value menu.
Sonic: Sonic is celebrating summer by offering half-off Sonic Shakes after 8 p.m. every day through the end of the season.
Subway: Subway is offering $4 lunches, including a 6-inch sub and 21 oz. drink through June 27.
Now that you know about these great first day of summer freebies and discounts, it's time to take advantage while they last. Then, you can kick back by the pool with your food, fragrances and footwear.
(Image: pjsandcocoaontheporch.blogspot.com)