7 Best Savings Calculators for Planning Your Holiday Budget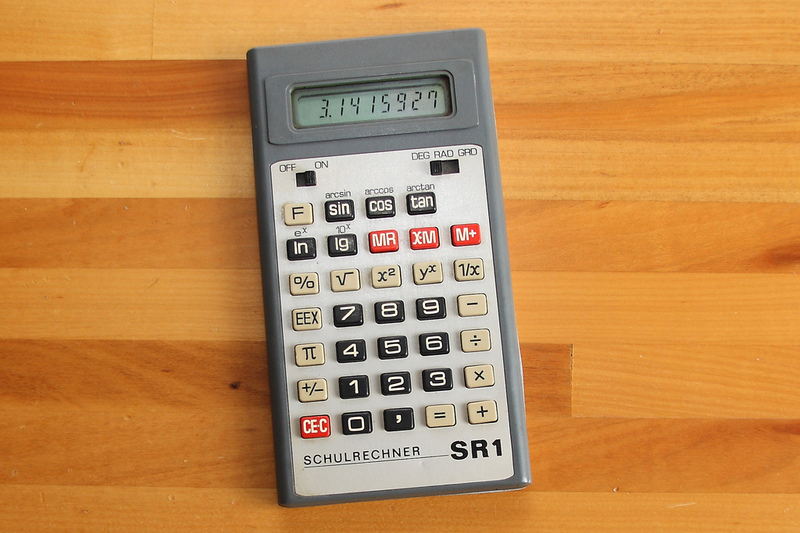 Spending too much money over the holiday season can be detrimental to a prosperous new year in 2014. While some shoppers prefer to simply keep a mental note of how their funds are being spent on gifts, saving smarter starts with using online tools to keep a holiday budget in check.
Using a savings calculator can be helpful when planning out holiday expenses, but there is a vast selection of calculators to choose from, each offering different insights into how to best save money.
GOBankingRates found a few of the best savings calculators to help you plan this year's holiday budget and beyond.
You might also like …
1. Basic Savings Calculator
Whether or not you're shopping for gifts this year, incorporating a basic savings calculator into your planning process keeps savings efforts in perspective. The Single Deposit Savings Calculator from Flag Credit Union supplies users with the necessities when it comes to computing the future value of a one-time deposit.
2. Savings Calculator, Adjusted for Inflation
Early-bird savers might already be thinking about how much to save for the 2014 shopping season. If you're on your A game when it comes to saving money, you've probably already used a savings calculator like the one shown above. However, what you might have neglected to adjust for in your calculation is the effect of inflation.

Inflation refers to an increase in the cost of consumer goods over a certain time period. This decrease in spending power means that the amount of money you've socked away for various holiday gifts might not actually be enough to cover purchases in several years.
Using a savings calculator that accounts for inflation, such as the one found on the Financial Industry Regulatory Authority's website, can help make this math easier.
3. Holiday Party Budget Estimator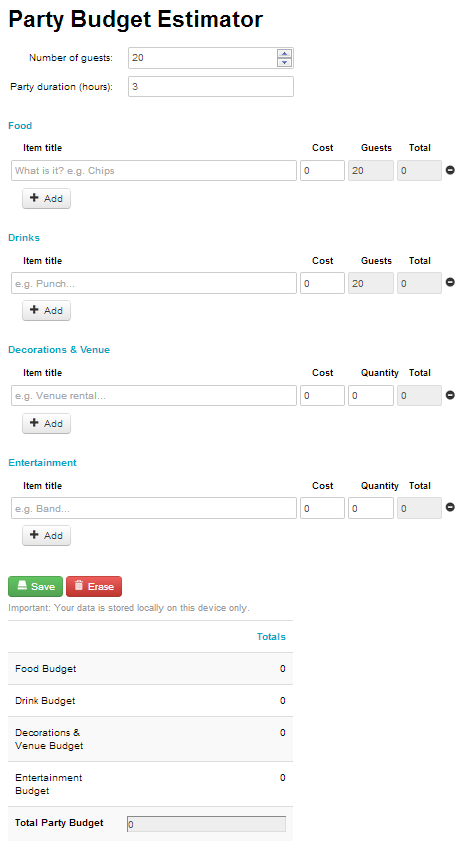 Planning an event budget can be taxing, even for the most experienced of event planners. Holiday parties require crunching numbers in order to ensure that spending caps aren't surpassed and that all guests are accounted for when it comes to food, drinks and entertainment.
This party budget estimator from Evite helps you determine how to divide up your party budget without second guessing yourself.
4. Compound Savings Calculator
Compound interest is an advantage that some depositors take for granted. The benefits of compound interest, however, can be hard to fathom without the help of the right savings calculator.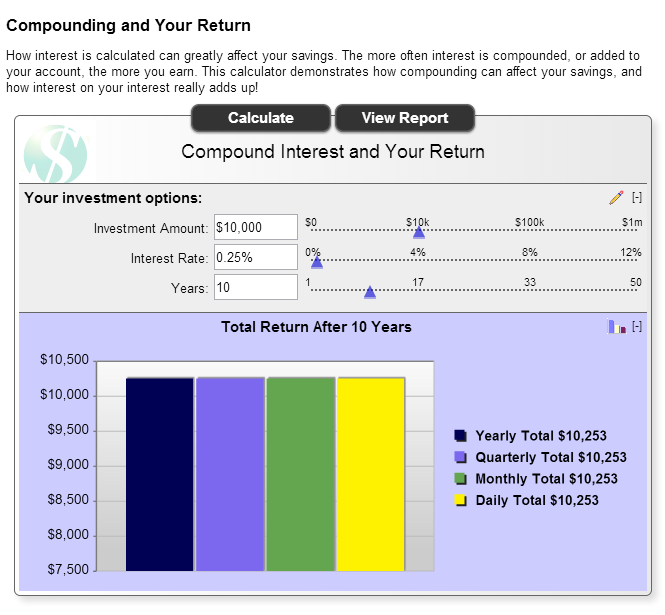 Kansas State Bank gives customers a good sense of how their deposits can grow over the course of a year, so that there will be a nice lump sum just in time for holiday-budget planning.
5. Emergency Fund Calculator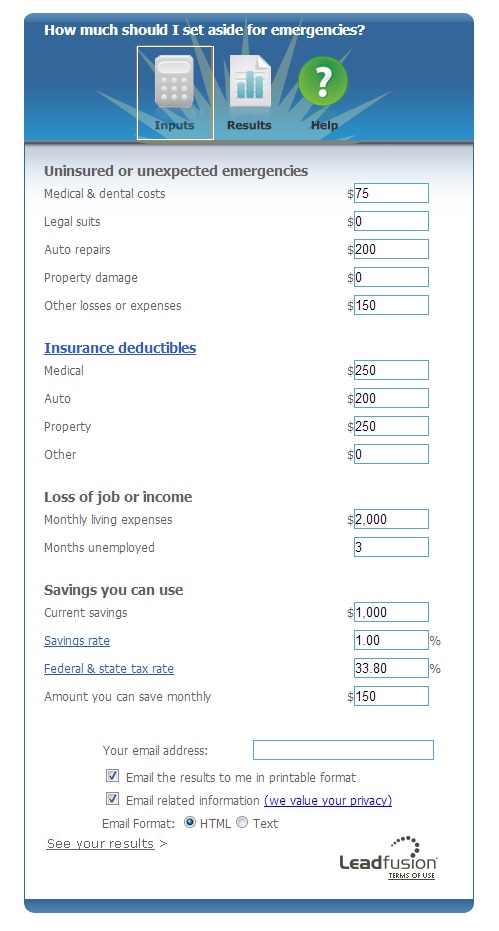 Separating your gift budget from your emergency fund is also important so that you're prepared for the worst in the event of an accidental ice skating injury or urgent car-related issue.
However, determining how much to set aside for a rainy day can be challenging, especially with shopping on the brain. Fortunately, Ventura County Credit Union has addressed this need with its emergency savings calculator, which asks basic questions about your income and monthly expenses to help you find a comfortable emergency cushion.
6. Savings Goal Calculator
Saving for specific savings goals, such as a holiday budget, college tuition or a car down payment, is a wise approach that depositors sometimes neglect to take.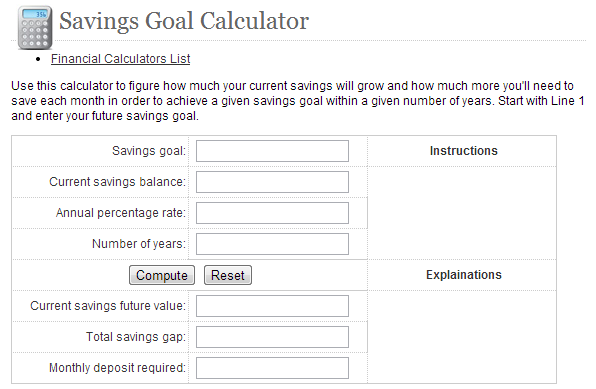 Dakota Plains Federal Credit Union devised a Savings Goal Calculator that allows you to enter your savings goal amount, how much you have already saved and the timeline in which you'd like to accomplish your goal. Then, the calculator computes how much you'll need to set aside monthly in order to reach it.
7. Christmas Budget Calculator
If you're seeking out a comprehensive holiday budget savings calculator, look no further than Beyond Bank's Christmas Budget Planner. The Australian-based financial institution clearly takes the holiday spending season seriously with this calculator, which accounts for everything from gifts and decorations to food and travel.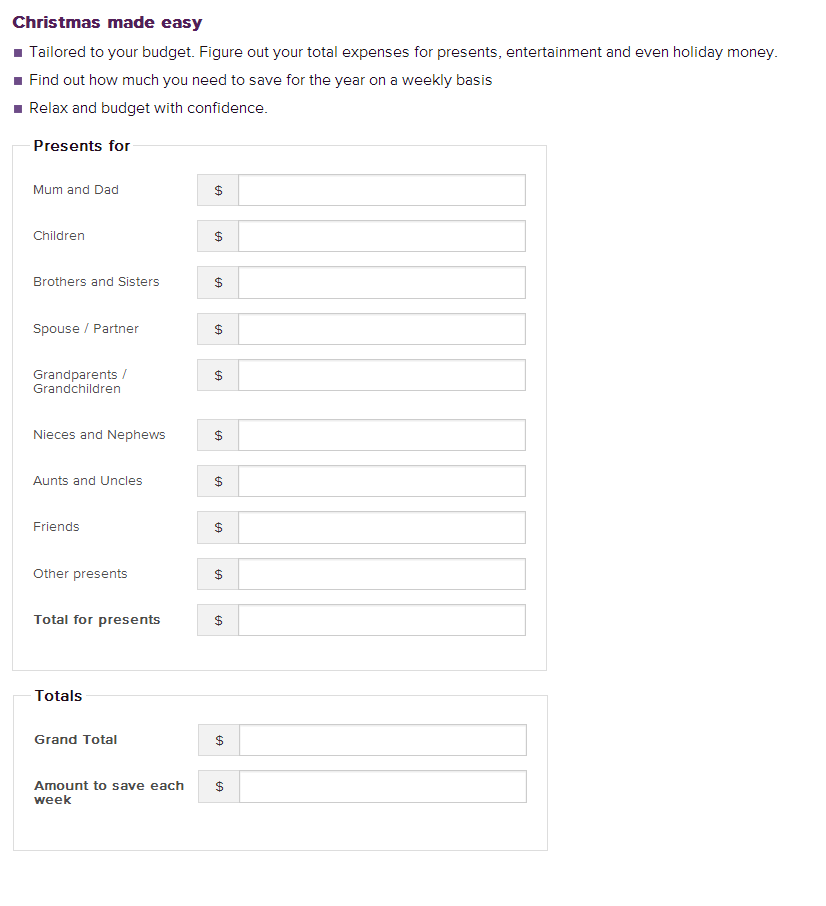 Another fun feature of this calculator is that, after tallying your total projected costs for the holidays, it assesses how much you'll need to save each week in order to afford your grand total.
Sometimes a general savings calculator is sufficient for your daily needs, but when it comes to big shopping occasions like the holidays, it's handy to use online savings tools designed to help you celebrate on a budget.
Photo credit: gynti_46