15 Scenic Winter Destinations You Must Visit Before You Die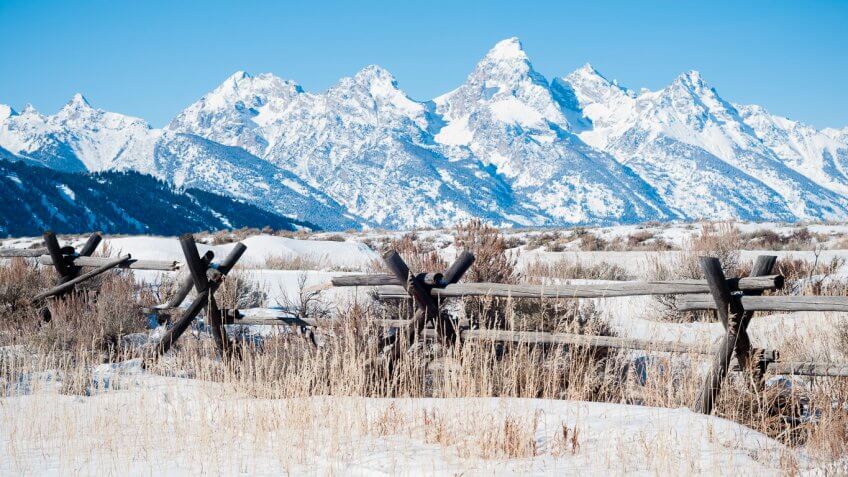 1/16
Show Thumbnails
iStock.com / Anrodphoto
If you tend to travel only during the warmer months, you're missing out on all that winter has to offer. Yes, winter weather can make travel difficult. But it can also create a scenic wonderland and ample opportunities for outdoor activities that can be enjoyed only in the cold or snow. Plus, prices drop significantly in certain areas during the winter.
So, if you're thinking about taking a winter vacation, consider going someplace where you can experience winter at its best. Here are 15 of the most scenic places to visit this winter.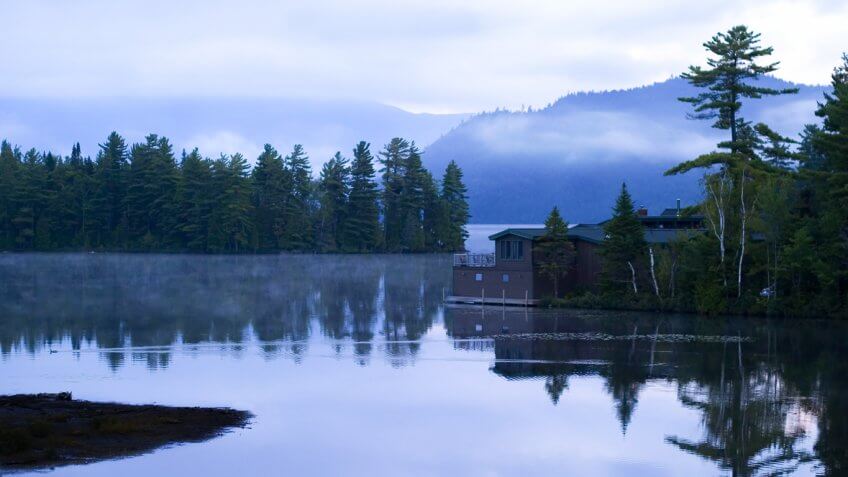 2/16
Show Thumbnails
iStock.com / ChandraPhoto
Lake Placid, N.Y
The host city for two Winter Olympic Games, Lake Placid, N.Y., is the ideal spot to enjoy some winter fun. You can tour the Olympic sites to see where history was made. Additionally, you can ski on Whiteface Mountain, go ice climbing on frozen waterfalls, ice skate, enjoy a dog sled ride or take advantage of numerous other outdoor activities.
The Mirror Lake Inn Resort and Spa offers packages that include lodging and a ski lift ticket to Whiteface Mountain, starting at $145 per person per night.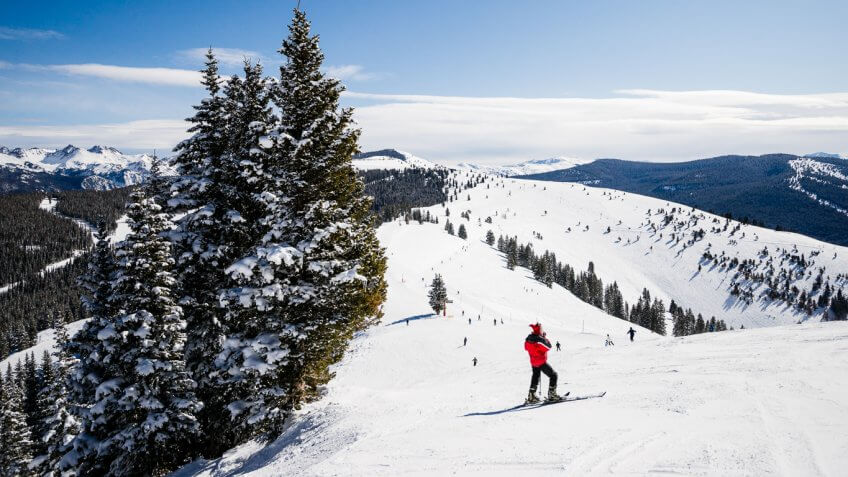 3/16
Show Thumbnails
iStock.com / miralex
Vail, Colo
Nestled in the Rocky Mountains of Colorado, Vail is the quintessential ski resort — and one of the largest in the world, with more than 5,200 acres of ski and snowboard terrain, according to Vail Resorts. Along with skiing, guests can enjoy snowshoeing, riding on snowmobiles or simply strolling through charming villages.
"It's cheaper if you travel there the first couple weeks of December before ski season picks up," said Lindsey Epperly, a luxury travel consultant and owner of Epperly Travel. "Most places are already decorated for Christmas, so it's a great scenic getaway."
For example, you can get a four-day ski pass bundled with lodging from $269.75 per night in early December.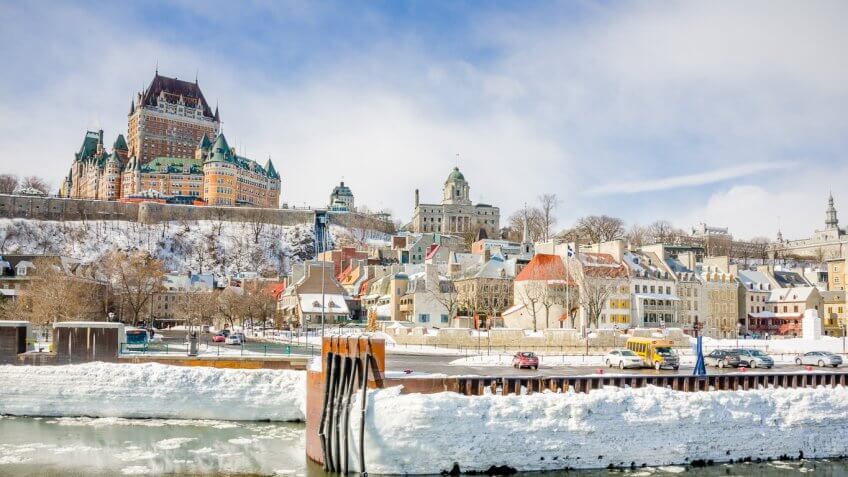 4/16
Show Thumbnails
Albert Pego / Shutterstock.com
Quebec City, Canada
The capital of Canada's Quebec province might feel like France, but it costs half the price, said Elizabeth Avery, founder of SoloTrekker4U.com. Plus, the cold winter weather drives prices down after the holidays, with accommodation rates as low as $86 per night in February, she said.
Winter is a great time to visit this city, though, because it offers skiing, ice skating, dog sledding and a family-friendly winter carnival. The Carnaval de Québec — held in 2017 from Jan. 27 through Feb. 12 — is one of the largest winter festivals in the world and boasts parades, sporting events and snow sculptures, said Clem Bason, CEO of the hotel search site goSeek.com.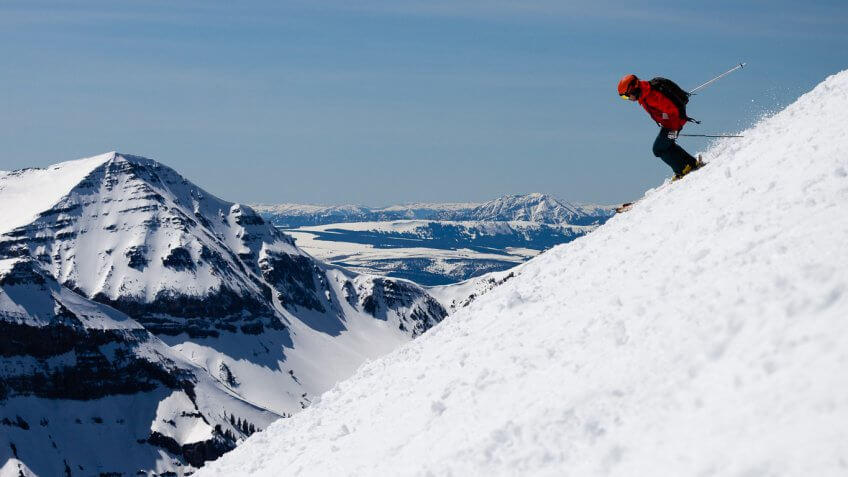 5/16
Show Thumbnails
alexfe / Shutterstock.com
Big Sky, Mont
This town that's a 45-minute drive from Bozeman Yellowstone International Airport is home to more than 5,800 acres of skiable terrain and breathtaking scenery. And while Big Sky Resort is the largest ski area in North America, it's not crowded — so you won't have to wait more than a couple of minutes in lift lines, said Buzz Tatom, a partner with Montana real estate company Venture West Ranches. Lift tickets range in price from $89 to $129 for adults.
Big Sky is also less than an hour from Yellowstone National Park, where you can hike, cross-country ski or snowmobile.
"Wildlife and landscape viewing is incredible," Tatom said. "There are few crowds, and you have Yellowstone to yourself in the winter."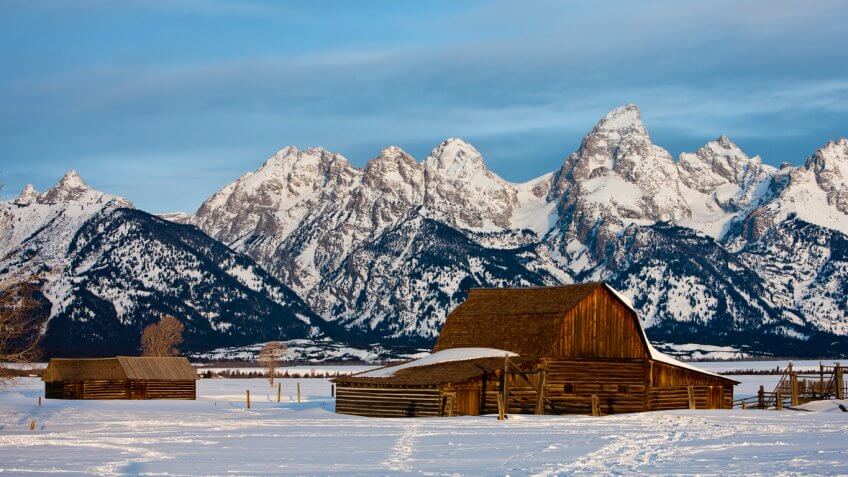 6/16
Show Thumbnails
iStock.com / thejack
Jackson Hole, Wyo
Surrounded by mountains, this popular ski area is a must-see in the winter. Additionally, you can go snowmobiling, dog sledding or sleigh riding among the elk at the National Elk Refuge.
Jackson Hole resorts can be pricey, but you can find affordable lodging and ski packages at the Snow King Resort. Rates start at $150 per night for ski and lodging packages, said Ariel Koerber, the facility's marketing information coordinator.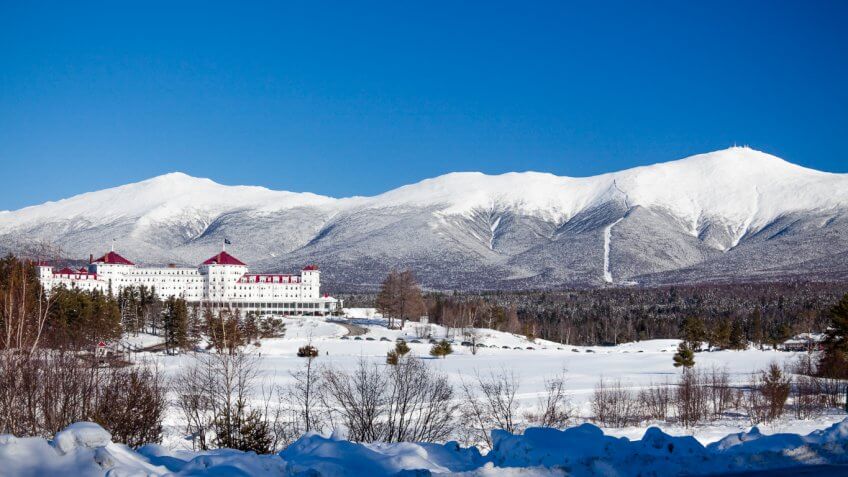 7/16
Show Thumbnails
iStock.com / Aneese
Mt. Washington Valley, N.H
Mt. Washington Valley is made up of 27 towns and villages that surround Mount Washington, the tallest peak in the Northeast, said Marti Mayne, public relations manager for the Mt. Washington Valley Chamber of Commerce. At the center is North Conway, which is home to 13 ski resorts and was voted one of the top U.S. ski towns. Mt. Washington offers plenty to do — including two mountain coasters, indoor water parks, snow tubing, snowshoeing, dog sledding, sleigh rides and more, Mayne said.
TripAdvisor named North Conway the most affordable ski town in the East two years in a row, Mayne said.
"There are more than 150 lodging options to choose from for every budget," she said. For example, the North Conway Grand Hotel has rooms starting at $109 on weeknights and $179 on weekends in December.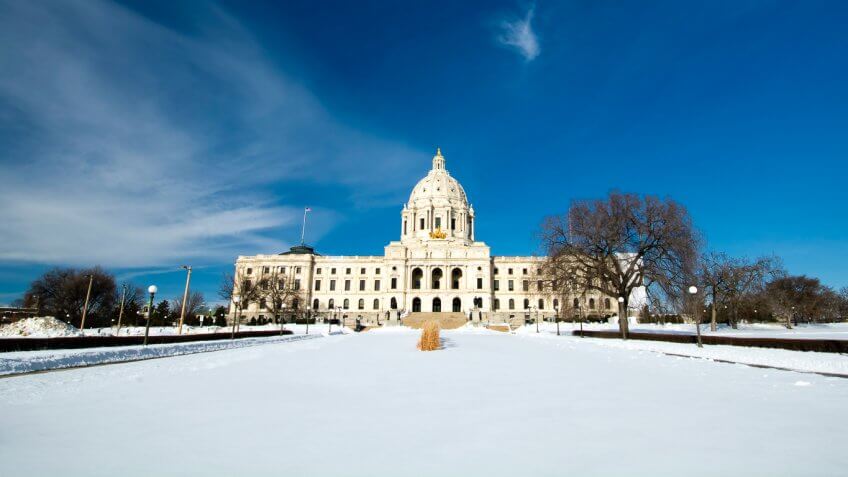 8/16
Show Thumbnails
iStock.com / 7Michael
St. Paul, Minn
You can celebrate winter at America's oldest winter festival in St. Paul, Minn., said Bason of goSeek.com. The Saint Paul Winter Carnival runs from Jan. 26 through Feb. 5 and features parades, a beer festival, a snow park and ice palaces.
As an added incentive, St. Paul's hotel prices are 20 percent lower in the winter than in the summer. For example, the enVision Hotel is only $62 a night for the first weekend of the carnival, Bason said.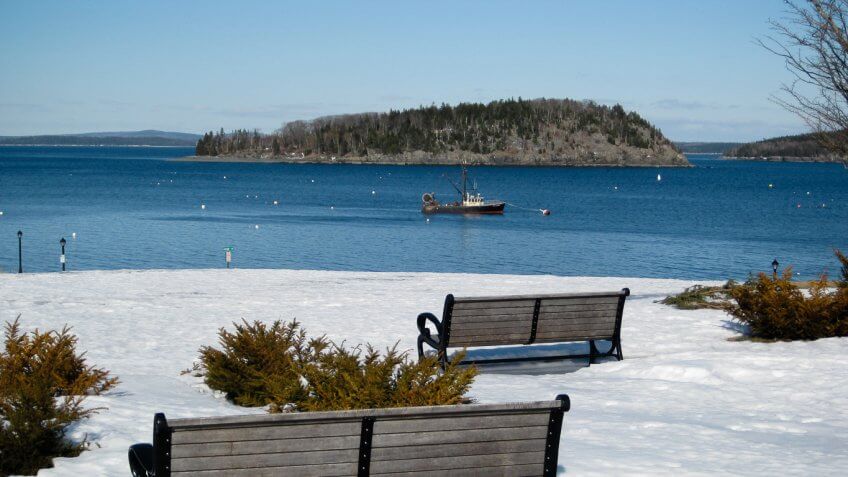 9/16
Show Thumbnails
Flickr.com / smilla
Bar Harbor, Maine
Surrounded by Acadia National Park on the beautiful Maine coast, Bar Harbor offers plenty of outdoor winter activities coupled with stunning views. Snow and icicles hang over the granite cliffs in the park, where you can go cross-country skiing, snowmobiling and ice fishing. Or you can enjoy the Bar Harbor Winter Beer Fest on Jan. 14, which features Maine craft beer, local food and lots of winter fun.
Accommodations are much cheaper during the winter months. From January to March, rates can be as low as $85 per night or $140 for ocean-view rooms, according to the Bar Harbor Chamber of Commerce.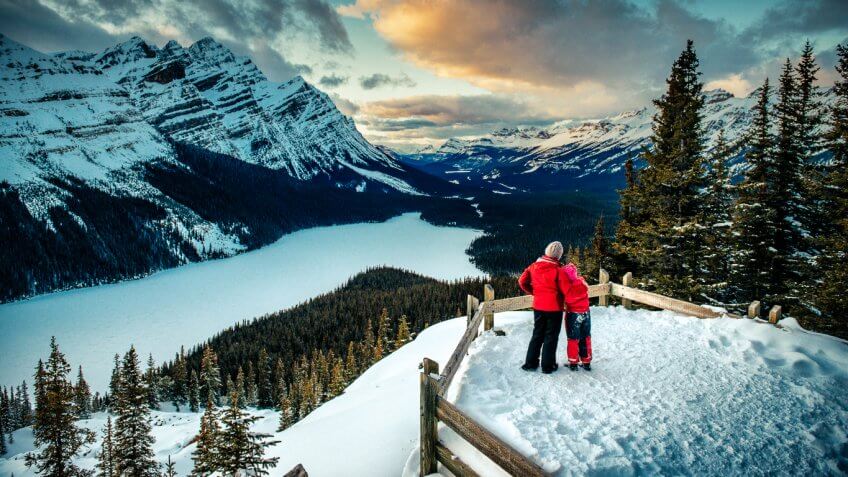 10/16
Show Thumbnails
ferrantraite / Shutterstock.com
Banff, Canada
This town within Banff National Park in the Canadian Rockies is truly a winter wonderland, boasting plenty of activities ranging from ice fishing and dog sledding to downhill and cross-country skiing, said Emily Bernard, co-founder of travel tour and activity booking site, PlacePass.com.
"The scenery in the area is jaw-dropping," she said.
There are a variety of lodging options, including hostels, inns and resorts. For example, you can get a room at the Banff Aspen Lodge starting at $152 per night in January.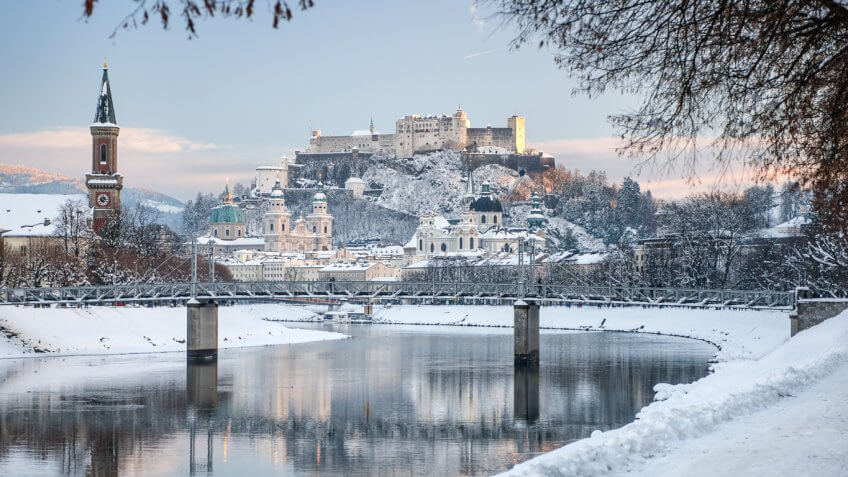 11/16
Show Thumbnails
iStock.com / 4FR
Salzburg, Austria
"The scenery is the definition of a winter wonderland," Erin Zipperle, founder of the travel blog Surviving Europe, said of Salzburg. Some of Austria's most famous ski resorts are nearby, and Salzburg hosts an annual Christkindlmarkt — Christmas market — in the center of Old Town with crafts, food and drinks.
The prices stay fairly consistent year-round, and this city in the Alps is very affordable, Zipperle said. For example, you can find Salzburg hotel rooms on Priceline.com from around $80 per night in December.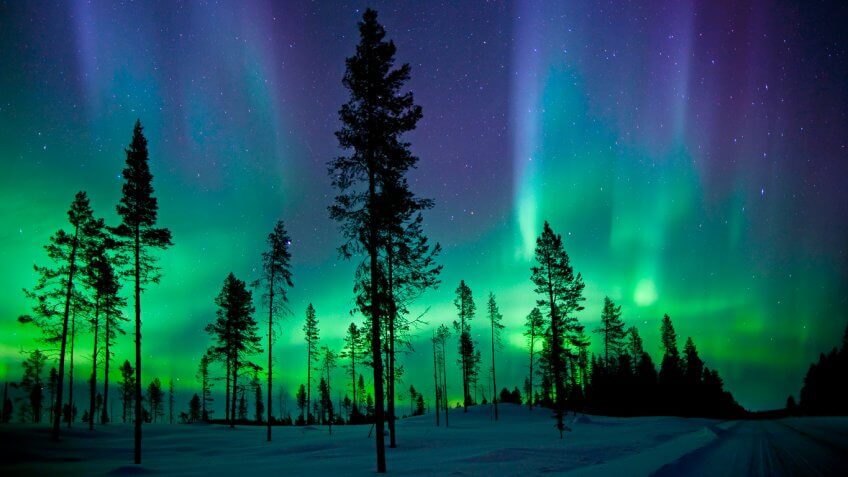 12/16
Show Thumbnails
iStock.com / antonyspencer
Tromso, Norway
To experience winter in the Artic, head to Tromso.
"The winter resort city of Tromso offers all kinds of interesting sightseeing opportunities, from visiting indigenous villages to cross-country skiing to incredible northern lights viewing," said Patrick Smith, an airline pilot and founder of the travel blog Ask The Pilot.
For the full Arctic experience, take a reindeer sled ride. You can find hotel rooms through Priceline.com for $78 and up.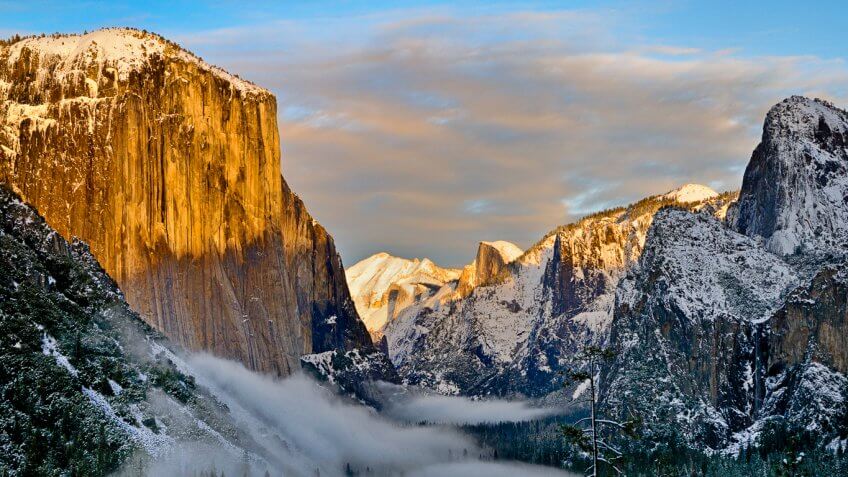 13/16
Show Thumbnails
iStock.com / MBRubin
Yosemite National Park, Calif
Winter is a great time to visit this national park because there are no crowds, said Dylan Gallagher, owner of Orange Sky Adventures. Enjoy the waterfalls and snow-covered cliffs in solitude or check out the nearby downhill and cross-country skiing.
Winter rates at lodges in Yosemite National Park start at $153.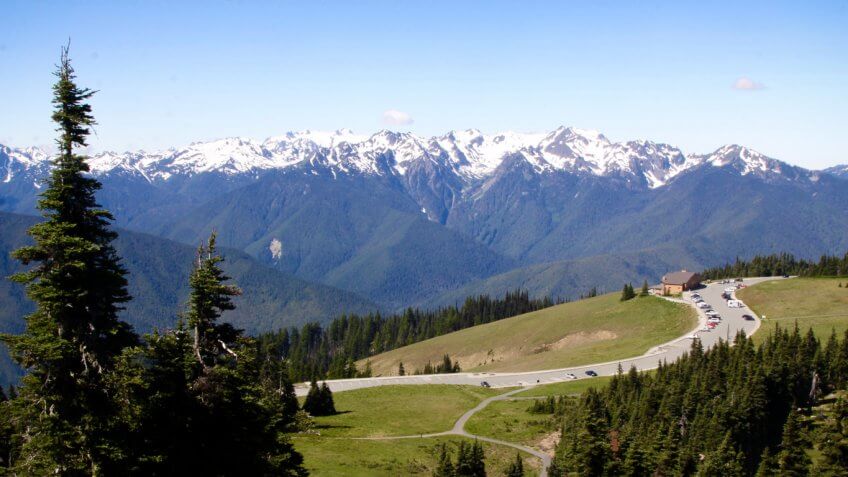 14/16
Show Thumbnails
iStock.com / davelogan
Port Angeles, Wash
This small coastal town on the Olympic Peninsula northwest of Seattle is a great place to visit in winter because you can avoid the crowds that come in the summer and still enjoy plenty of outdoor activities, said Stephen Fofanoff, the innkeeper at Domaine Madeleine Bed and Breakfast in Port Angeles.
Fofanoff recommends checking out the amazing views of snow-capped mountains, skiing on Hurricane Ridge in nearby Olympic National Park, hiking in a temperate rain forest or enjoying the foodie scene in Port Angeles. And travel costs are half of what they would be during the summer, with rates at Domaine Madeleine starting at $210 per night.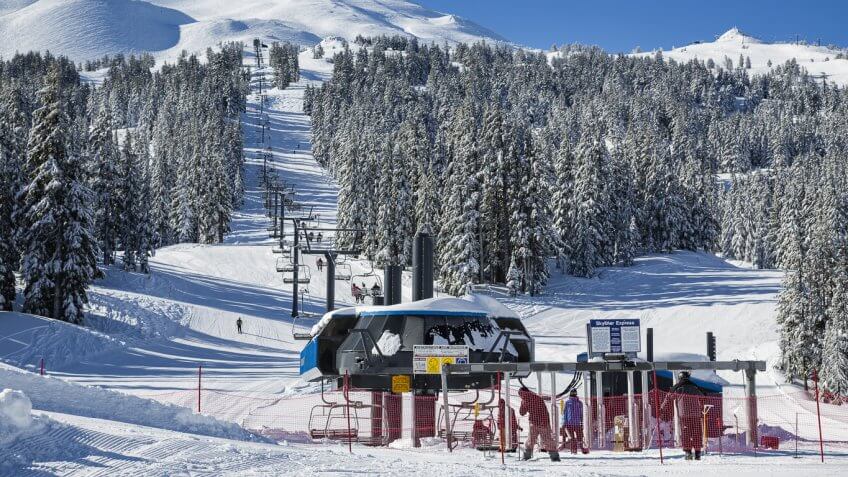 15/16
Show Thumbnails
Sveta Imnadze / Shutterstock.com
Bend, Ore
This mountain town in Central Oregon offers views of snow-capped peaks, skiing at nearby Mt. Bachelor Ski Resort, ice skating, dog sled rides and numerous other outdoor activities. Adults can follow the Bend Ale Trail to sample craft beers.
There are a variety of lodging options, from motels to resorts. For example, you can get a room in December at Shilo Suites Hotel for $84 per night through Priceline.com or at Tetherow resort for $154 per night.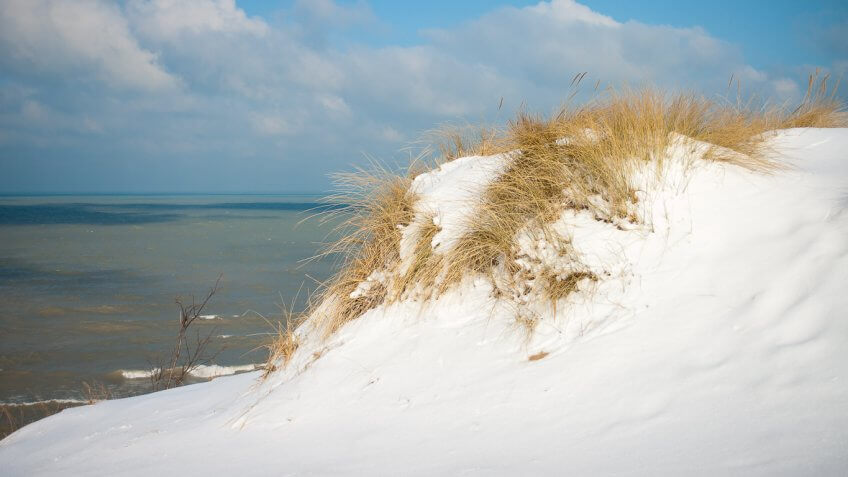 16/16
Show Thumbnails
Ross Ellet / Shutterstock.com
Indiana Dunes, Ind
This 15,000-acre national and state park is the perfect winter travel destination because it offers breathtaking views of the mountains of ice that form on the southern shore of Lake Michigan, said Ken Kosky, promotions director for Indiana Dunes Tourism. Plus, it boasts 70 miles of cross-country skiing and snowshoeing trails.
Located in the middle of the country, Indiana Dunes is within a day's drive of half of the U.S. population, so it's easy and affordable to get to, Kosky said. Off-season hotel rates average $90 to $100 per night.
Keep Reading: 15 of the Most Luxurious Winter Cruises in the World