Saving Money with eBay and Craigslist Is About to be Illegal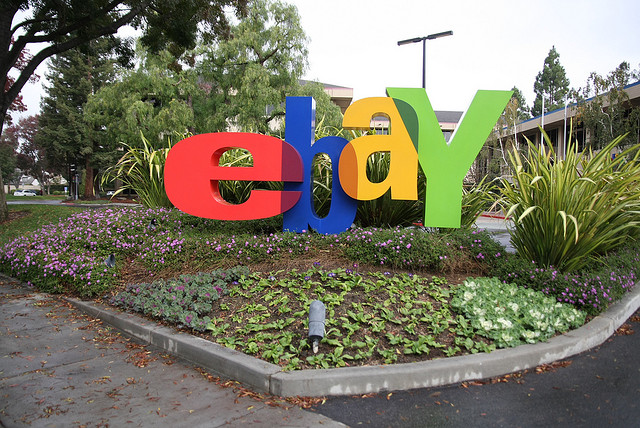 Your right to continue buying or selling on eBay and Craigslist, among other marketplaces, is weeks away from a landmark ruling in the Supreme Court thanks to a unique case currently on the docket. The case fights the notion that individuals can resell items that were created outside of the United States.
Right now, you can make money online with any item that holds a copyright thanks to a first-sale doctrine in the U.S. copyright law. But if the Supreme Court rules in favor of reversing this law, individuals will lose the right to resell items like old iPhones and even old children's clothes.
Selling on eBay May Soon End
After decades of being able to resell gently-used or inherited items at garage sales, to friends, and more recently, selling on eBay and Craigslist, it's possible that this right may be taken away thanks to a case that made its way to the Supreme Court, Kirtsaeng v. John Wiley & Sons, which challenges the first-sale doctrine in the copyright law.
What's the issue? Currently, when you purchase an item and the first sale is made, the copyright no longer belongs to the original holder. This means, you can purchase electronics, books, furniture, artwork, DVDs and CDs, among other items, then sell those items without the permission of the original copyright holder.
But the case challenges this doctrine. It stems from Supap Kirtsaeng's $1.2 million earned in the United States from selling Wiley textbooks on eBay that he purchased in his native Thailand at a much lower cost, according to court documents. Wiley sued Kirtsaeng for copyright infringement and Kirtsaeng countered with the first-sale doctrine.
The case has already been seen in an appellate court where it was ruled that copyright holders of anything made outside of the United States now have to grant permission to people who want to sell their items. If the Supreme Court upholds the ruling, it will become nearly impossible to resell anything manufactured outside of the U.S.
Other Ways to Make Money Online
If you are concerned that the Supreme Court ruling could make it difficult to make money online and prevent you from saving money as a result, you are not alone. The challenges associated with acquiring permission from a copyright holder in another country may be more than most users selling on eBay want to consider.
The good news is there are other ways to make money online. Here are a few to consider:
Write articles: One great way to earn money online is by writing articles. With the internet booming and websites cropping up every day, quality content is always needed.
Affiliate marketing: Affiliate marketing involves referring online shoppers to products while earning a portion of the sale. If you are an avid social networker, you can use savvy marketing skills to encourage the purchase of products.
Create apps: If you are a talented developer, consider creating your own apps that could be sold on Facebook or Twitter to make money online. Consumers are always looking for new apps to download, so your business could boom in no time.
The Supreme Court isn't expected to hear oral arguments regarding the case until October 29. At a later date, if the justices uphold the appellate court ruling, the case will likely be brought to Congress to force a change in law.
With there being so much uncertainty regarding the case, it's a good idea to start selling on eBay and websites like Craigslist while you can.