What to Do If You're Fired: The Steve Jobs Route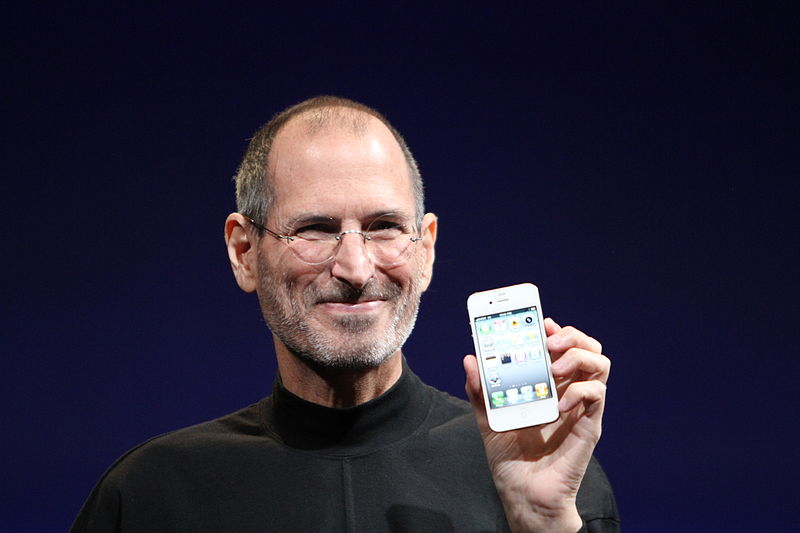 If you're a movie person, you might know the Steve Jobs indie biopic, Jobs, is opening in theaters Aug.16. The film stars Ashton Kutcher as the late Apple cofounder and CEO who was known for his ingenuity and substantial savings.
Regardless of one's opinion of Steve Jobs as a person, there's no denying he was an immensely talented individual. His creativity and drive not only made him incredibly wealthy, they helped him create new classes of consumer products that continue to delight millions.
Jobs' Second Act
There's a universal lesson in Steve Jobs' story — and, coincidentally, it relates to his last name.
Apple became a public company in 1980, four years after its founding. Apple's Board of Directors thought Jobs too young and inexperienced to run the company at the time, so Jobs himself recruited John Skulley, then president of Pepsi, in 1983. Skulley and Jobs, who was heading Apple's Macintosh division, reportedly worked well together for a while. Then, major differences arose. Apple's board sided with Skulley, and Jobs was fired in 1985.
Apple was quite successful during Jobs' first stint, and subsequently floundered in the eleven years he was absent. Soon after Jobs returned in 1996, Apple's phenomenally successful period began, as it rolled out the iPod, iPhone and iPad.
The lesson here? Not only are there often second acts in life, sometimes those second acts can trump the first ones.
Bouncing Back From Being Fired
Granted, Jobs was rich and had connections, which makes most things in life easier. However, with the right attitude, it's possible for most people to bounce back — and even have a better Act II.
Sometimes, being fired can be a blessing in disguise. It can be a sign the job isn't a good fit for reasons related to the job duties themselves and/or the environment. There are toxic people and workplaces out there, and even usually very good performers will have motivation issues if they work in this kind of environment long enough.
While it's easier said than done, those who lose a job should try not to take it personally. As Jobs' story attests, it can happen to anyone — and sometimes the one being fired is considerably more talented than the one doing the firing.
Before Looking For a New Job
career
, even if that type of work isn't a good fit — which usually happens because of experience and pay issues —  will likely cause trouble down the road. You might not end up being fired again, but you'll likely be unhappy.
How To Handle Interview Questions About Being Fired
Preparation is key to a successful interview, and it's especially important if you were fired from a previous job. Some tips:
Carefully prepare your response in advance.
Rehearse your response in front of friends whom you trust to give you feedback.
Be aware of your body language during interviews — make eye contact and don't cross your arms.
Don't use a defensive tone when answering questions about why you were fired.
Don't say anything negative about your former employer.
Tell the truth — your potential employer could check with your former employer and you'll likely not get the job if you lie.
Answer each question honestly — but be brief, as well.
EHow contributor Catherine Chase and Best-Job-Interview.com suggest using "we were unable to work effectively together" as a clean but unambiguous way to address your relationship with a previous supervisor.
Good luck!
Photo credit: Matthew Yohe