Guide to Restaurants and Stores Open on Christmas Day 2013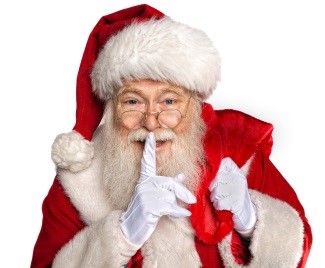 See the Updated 2014 List of Stores Open on Christmas Day>>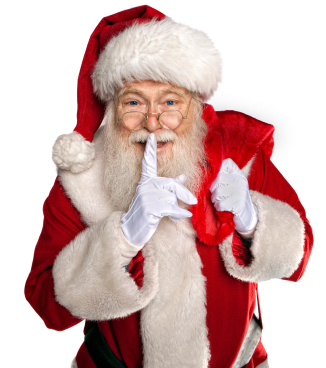 Christmas Day is almost here, and you might be scrambling like so many other people to purchase that last-minute gift before celebrating.
If you're strapped for time or looking to save money with some Christmas Day sales, check out the following list of stores open on Christmas Day before heading out the door. We've also included a list of restaurants open on Christmas Day, as well as stores open on Christmas Eve thanks to special extended business hours offered for customers. For last minute shoppers, be wary of any holiday scams that might come your way.
Restaurants and Stores Open on Christmas Day
The following list takes a look at restaurants and stores open on Christmas Day for major nationwide chains. If you're wondering if specific restaurants are open on Christmas Day in certain cities, online resources like OpenTable.com or Yelp.com can help you find the answer quickly and efficiently.
7-Eleven: All 7-Eleven stores will remain open on Christmas Day.
CVS: Most CVS stores will open late on Christmas Day, while a few will remain open 24 hours. CVS Pharmacy will also be open in some locations with limited hours. Be sure to contact your local CVS ahead of time for confirmation on store hours.
Denny's: If you're craving a tasty and affordable meal on Christmas Day, then head on over to Denny's, one of the few restaurants open nationwide on Christmas Day.
IHOP: Some IHOP locations will be open on Christmas Day — check your local listings to confirm.
McDonald's: Some fast-food McDonald's restaurants might be open on Christmas Day, so double-check with your local McDonald's make sure before grabbing a bite.
Starbucks: There are some Starbucks locations that will be open on Christmas Day, so make sure to call up your local listings before heading over.
Walgreens: On Christmas Day, most stores will be open from 8 a.m. to 6 p.m., while select pharmacies will be open from 9 a.m. until 5 p.m. 1,600 24-hour Walgreens locations will be open on Christmas Day.
Stores Closed on Christmas Day 2013
Avoid these stores closed on Christmas Day this holiday season, if you're looking to make a last-minute gift purchase.
American Apparel: Some individual stores will have extended hours for Christmas Eve, so make sure to call store locations to verify when they will open and closed that day.
Apple: All Apple retail stores will be closed Christmas Day, but you can still buy that last-minute laptop or iPhone in-store on Christmas Eve from 8 a.m. to 6 p.m.
Bed Bath & Beyond: Closed Christmas Day, but stores will be open Christmas Eve from 8 a.m. to 6 p.m. Store hours might vary depending on location.
Best Buy: Although the retailer will be closed to shoppers Christmas Day, you can order items from the website 24/7. Best Buy stores will have doors open on Christmas Eve from 7 a.m. to 6 p.m.
BJ's Wholesale Club: Closed on Christmas Day, open on Christmas Eve from 8 a.m. to 6 p.m.
Costco: The wholesale retailer Costco will be open Christmas Eve from 9 a.m. to 5 p.m., but closed Christmas Day.
Dollar General: The retail chain is closed on Christmas Day, but most regular stores are open from 8 a.m. to 8 p.m. Christmas Eve.
Family Dollar Store: Closed Christmas Day but open Christmas Eve, check with specific store locations for hours.
GAP: All department stores will be closed Christmas Day but open Christmas Eve — check your local listings to verify store hours.
IKEA: The furniture and home goods store will be closed Christmas Day, but open Christmas Eve from 10 a.m. to 4 p.m.
JC Penney: Closed Christmas Day but open with extended hours on Christmas Eve starting at 7 a.m.
Kmart: The discount retailer will be open from 6 a.m. to 10 p.m. on Christmas Eve.
Kohl's: Most store locations will have their doors open up until 6 p.m. Christmas Eve.
Lowe's: All Lowe's stores are closed Christmas Day but open Christmas Eve.
Macy's: Nationwide department stores will be closed Christmas Day, but remain open on Christmas Eve from 7 a.m. to 6 p.m.
Marshalls: The retail department chain is closed Christmas Day but open on Christmas Eve from 8 a.m. to 6 p.m.
Meijer: The store and pharmacy chain is closed Christmas Day but is open on Christmas Eve, check with specific stores for hours.
Michaels: The creative arts and crafts store will be closed Christmas Day, but open on Christmas Eve from 7 a.m. to 6 p.m.
Nordstrom: The retail chain will be closed Christmas Day but open on Christmas Eve; check your local stores for hours.
REI: Closed on Christmas Day, open on Christmas Eve; check specific stores for hours.
Ross: The retail stores will be closed Christmas Day but open Christmas Eve; check your local listings for specific store hours.
Staples: These office supply stores will be closed Christmas Day but open Christmas Eve with normal business hours.
Target: This popular retailer Target will be open to shoppers from 7 a.m. to either 9 p.m. or 10 p.m. on Christmas Eve, depending on the store location.
The Home Depot: Closed Christmas Day, open Christmas Eve with select hours; check with specific locations to verify.
TJ Maxx: The retail chain will be closed Christmas Day but open Christmas Eve; check specific locations for store hours.
Toys "R" Us: The toys and electronics store will be open for 87 straight hours, starting Saturday, Dec. 22 when doors open at 6 a.m. and ending on Christmas Eve at 9 p.m.
True Value: Closed Christmas Day; stores are open Christmas Eve, so check specific locations for hours of operation.
Victoria's Secret: The department store will be closed Christmas Day but open on Christmas Eve — store hours depend on location.
Walmart: Although all stores are closed Christmas Day, they will be open Christmas Eve. Walmart Hours might vary by location.
Whole Foods: This popular grocery store will be closed Christmas Day but open on Christmas Eve from 7 a.m. to 7 p.m. (Hours might vary in some locations.)