Saving Money by Streaming Movies: Review of Netflix, Hulu and Amazon Prime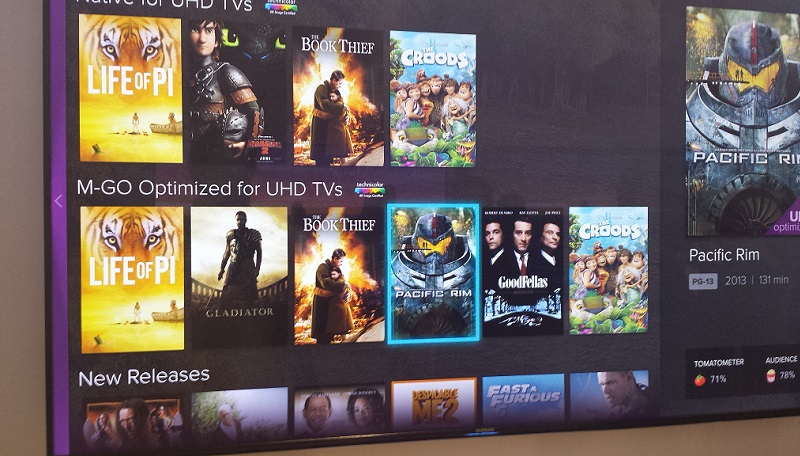 The cost of going to the movies is expensive, and so is paying for premium cable, therefore it's no wonder cheaper video streaming services are rising in popularity. Sure you have to wait a while to see certain films, but it sure beats the price of instant gratification.
By now you've likely considered or have an account with a streaming service; however, are you sure you have the best account for your viewing preferences? With some streaming sites now competing with cable channels to produce original content, like the hit success of Netflix's "House of Cards" — which is releasing Season 3 today to members — leaving your cable bill behind seems even more appealing than before.
If you're tired of spending your entire entertainment budget going to see just one movie, or throwing away your savings on your cable bill, consider saving money with a streaming service like Netflix, Hulu Plus or Amazon Prime.
Netflix to Spotify: save $1,644 by sharing these 7 accounts >>>
Netflix Streaming
Netflix offers both physical DVDs and online streaming. It currently offers thousands of movies and TV shows available for streaming, though the selection tends to be older with few new releases.
You can stream video to your TV through most major gaming consoles like Wii and Xbox, as well as a number of Blu-Ray devices, HDTVS, and streaming players. You can also purchase a special device from Netflix that will allow you watch on your television if you don't have the proper equipment. It's also possible to stream videos on your computer or mobile device such as an iPad or Kindle Fire.
Netflix costs $8.99 a month for new members and you can watch as many movies and TV shows as you want. A one-month free trial is also available.
Why Netflix's gradual price hike won't force subscribers to jump ship >>>
Hulu Plus
The free version of Hulu is pretty limited — you can watch up to five TV shows per month and streaming is only available on your computer. However, the paid version known as Hulu Plus is much more expansive as far as selection and streaming capabilities.
Hulu Plus allows you to watch all current-season episodes of a variety of popular TV shows, as well as hundreds of older shows. You can also stream full length movies — currently, there's a selection of about 2,500 films to choose from, though again, they tend to be an older and somewhat obscure assortment.
Like Netflix, you can stream over just about every major gaming console, Blu-ray or streaming player, mobile device, etc. The cost is also $7.99, though you will have to sit through some commercials. Hulu offers a free one-week trial.
Here's how much streaming sites can save you each month >>>
Amazon Prime Streaming
At first glance, Amazon Prime's video streaming service seems pretty inferior compared to Netflix and Hulu. The selection is small and it streams across fewer platforms. However, there are a couple of things Prime offers that the others can't.
First, $79 per year seems like a lot of money, until you do the math: Paying $8.99 and $7.99 per month for Netflix or Hulu means you're spending $108 and $96, respectively, per year on the services.
Secondly, membership to Amazon Prime gives you a substantial shipping discount on qualifying Amazon purchases, as well as instant access to thousands of Kindle books. Video streaming is really more an additional perk.
Anyone should carefully review the benefits of each of these services to pick the best one for him. For streaming movies, Netflix has the best selection. If you're more interested in staying up on the latest TV shows, go with Hulu Plus. Those who are frequent Amazon shoppers should choose Prime simply for the added discounts that will increase its value for you.
Photo credit: David Hall