Happy Birthday, Taylor Swift: Net Worth of the Pop Icon on Her 26th Birthday

With seven Grammy nominations, 2016 is going to be a big year for T Swift and her "1989" album.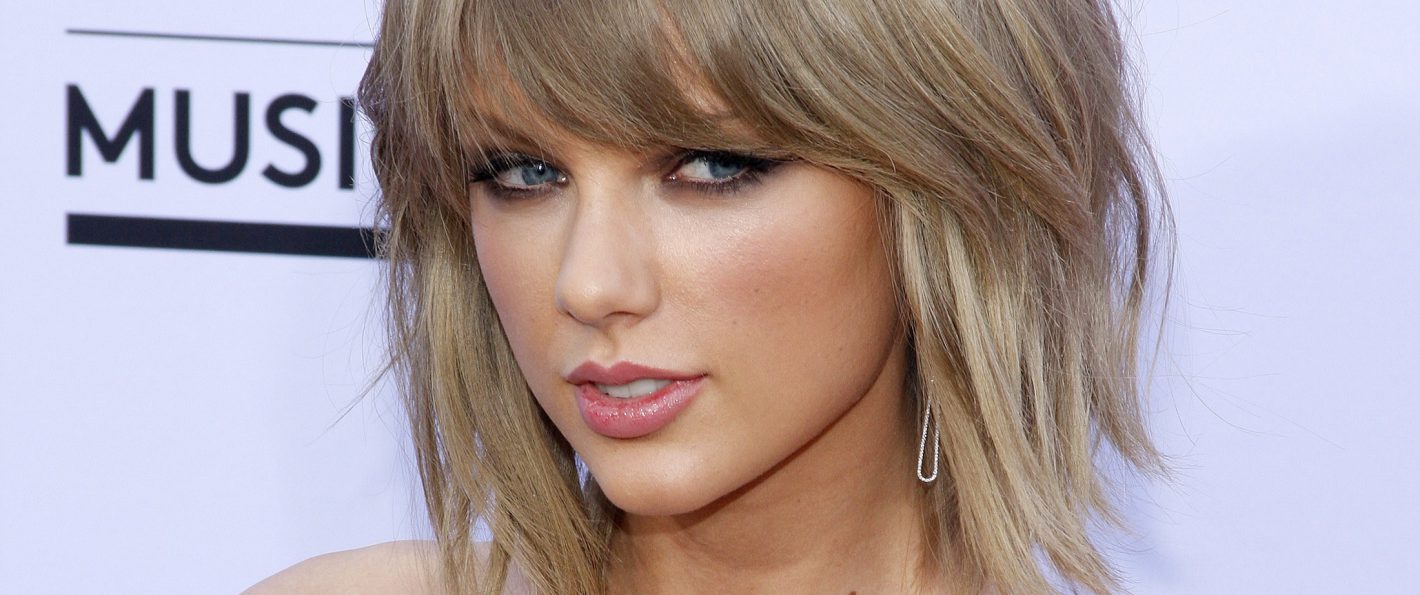 On Dec. 13, this millionaire pop icon turns 26 years old. Although plans for a Taylor Swift birthday party haven't been publicly revealed, last year she had a low-key celebration at her New York City apartment with a slew of famous friends, including Sam Smith, Justin Timberlake, Jay Z, Beyoncé and Karlie Kloss.
From "Red" to "1989," find out how T Swift became one of the highest-paid celebrities in the world.
Read: Nicki Minaj Net Worth vs. Beyoncé Net Worth: Which Music Icon Swept BET Awards 2015?
Taylor Swift Net Worth: $280 Million
Swift's net worth is $280 million, according to CelebrityNetWorth. The "Bad Blood" singer earns more than $80 million per year from record sales, tours, merchandise and endorsement deals. Swift was born in Reading, Penn., and raised in the suburb of Wyomissing. In 2004, when she was 14 years old, her family moved to Nashville, Tenn., so she could pursue her music career. That same year, she scored a development deal with RCA Records — and that's how Swift's career began.
Keep Reading: iHeartRadio Music Awards 2015: Net Worths of Winners Taylor Swift, Sam Smith
Taylor Swift: Music and Tours
T Swift made her debut in 2006 as a country singer with the single "Tim McGraw." Since then, she has mastered the nearly impossible task of transitioning from country music superstar to pop princess. While her shift to mainstream has been in the works for years, "1989" was her first official completely pop album.
Swift's past three albums — "Speak Now," "RED" and "1989" — each sold more than 1 million copies the week they were released, making her the only artist in history to achieve this feat. Her latest record, "1989," has churned out five top 10 hits to-date, joining the ranks of only 21 albums to achieve this level of success.
In fact, "1989" was the top release of 2014, selling more than 3.6 million records and making Swift one of only three artists to go platinum during the year. Sales for "1989" surpassed her previous two albums "Red" and "Speak Now" after just 19 weeks on the charts. Her earnings for "1989" have not been released, but her "Red" album brought in $6 million in 2012.
Swift just wrapped up "The 1989 World Tour," which had earned her $86 million as of August 2015, but that number is expected to rise when all profits are totaled. High-grossing tours are nothing new for her, as she earned $115.3 million in ticket sales from 2013's "Red Tour," $123.1 million for the "Speak Now" world tour in 2012 and $172.7 million from her "Fearless Tour" in 2009 and 2010.
Taylor Swift: Grammy Nominations 2016
At the 2010 Grammy Awards, Swift won album of the year for "Fearless," and she's on her way to earning another award — or seven. Although "1989" came out in 2014, the album is eligible for the 2016 Grammys. And it's a good thing too because the album has earned T Swift a total of seven nominations for the 2016 Grammy Awards:
Album of the Year: "1989"
Song of the Year: "Blank Space"
Record of the Year: "Blank Space"
Best Pop Duo/Group Performance: "Bad Blood" Featuring Kendrick Lamar
Best Pop Vocal Album: "1989"
Best Pop Solo Performance: "Blank Space"
Best Music Video: "Bad Blood"
Taylor Swift: Businesswoman and Advocate
T Swift doesn't just make music — she and her family own a large portion of her record label, Big Machine Records, which is rumored to currently be on the market for up to $350 million. She's also earned more than $33 million in big-name endorsement deals with CoverGirl, Keds, Diet Coke, Sony, L.e.i. Jeans, American Greetings and Elizabeth Arden. The multitalented singer recently added fashion designer to her resume, as her 1989 clothing collection for the China-based Heritage 66 Company is now on the market — but only in China.
Swift owns $86 million worth of real estate properties. This includes a Nashville penthouse condo, the Nashville estate where her parents live, a waterfront mansion in Rhode Island, a New York City penthouse and a $3.55 million home in Beverly Hills, Calif.

She has also become an advocate for artists' rights against low-royalty streaming services. In 2014, she pulled all of her music from Spotify — which pays artists about $0.006 to $0.0084 per stream — opting to make it available on Jay Z's TIDAL service instead. Swift threatened to keep "1989" from appearing on Apple music because of a company policy to not pay royalties during customers' free trial period, which resulted in company executives agreeing to change their policy just one day later.
Taylor Swift: Squad and Relationships
Swift might be best-known for her ever-expanding "girl squad" of celebrity friends. Some of her posse of models, actresses and singers includes Gigi Hadid, Lily Aldridge, Lena Dunham, Jamie King, Selena Gomez, Hailee Steinfeld, Martha Hunt and Karlie Kloss. Swift even featured many members of her girl squad in her music video for "Bad Blood."
Along with her girl squad, Swift is known for writing telling breakup songs. Some of her famous exes include Harry Styles, Jake Gyllenhaal, Zac Efron, John Mayer, Taylor Lautner and Joe Jonas. However, Swift has been dating DJ Calvin Harris since early 2015 and despite numerous breakup rumors, the power couple still seems to be going strong — just like Swift's career.
Related: Taylor Swift Net Worth Vs. Nicki Minaj Net Worth: Who's the Bigger Diva?
Taylor Swift "Bad Blood" Video