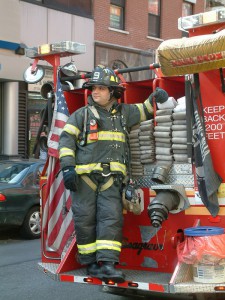 Twelve years on and we remember the tragedy of September 11, 2001, a pivotal turning point in recent U.S. and world history.  After years of facing and combating it overseas, 9/11 brought the full impact of terrorism to U.S. shores, and the results have greatly impacted our economy.
How 9/11 Changed Our Country and Economy
The events of that day led to the war in Afghanistan, a historic, constitutionally questionable preemptive war in Iraq, the ongoing war on international terrorism and the creation of a new U.S. security and intelligence superstructure: The Dept. of Homeland Security.
It led Americans to reconsider our relations with foreign, particularly Islamic, countries, how America and Americans are viewed internationally, our views on racism and human rights and the role of religion in politics, government and society.
It also had both short-term and lasting impacts on the U.S. economy, the effects and ramifications of which we continue to live with today.
1. Travel
The travel and tourism industries were certainly not the only economic sectors to be affected by the 9/11 terrorist attacks, but they were particularly hard hit in the immediate aftermath of 9/11.
The effects of the tragedy on travel and tourism continue to be felt today, however, in the form of higher travel costs, vastly stricter security and safety checks and procedures and the creation of the Transportation Security Administration (TSA).  The resulting wars in Afghanistan and Iraq also fed a lot of new business the airlines' way, as flights were, and continue to be, chartered to transport troops to and from war zones.
2. Defense
The ongoing economic effects of 9/11 are also readily apparent when it comes to military, defense and security spending, both domestically and abroad.
The U.S. response to 9/11 — the Iraq War and War on Terrorism — led to huge increases in military, defense and security spending that drove a projection of U.S. military power that's only begun to wind down in the past year or two.  While this stimulated the U.S. economy and prevented or deterred subsequent terrorist acts, it has also been a primary contributor to ballooning U.S. government debt and deficits.
3. Energy
September 11th drove home a more complete sense of the true, increasingly high and unaccounted for costs of U.S. dependence on oil and fossil fuels.  In addition to fueling interest and investment in renewable energy and clean technology, it has led many to reconsider how we produce electrical power and fuel, how and how much of it we use, how much of it we need and from what sources they are, could and should be produced.
4. Monetary Policy
Less apparent, 9/11 was a significant stepping stone in the evolution of U.S. monetary policy.  Occurring shortly after the bursting of the stock market "Internet Bubble," the 9/11 attacks led then Fed chairman Alan Greenspan and colleagues on the Federal Reserve Board to once again drastically lower interest rates and loosen monetary policy.
That loose monetary policy was never curtailed, and that, along with other factors, fueled rapid debt creation and asset inflation, particularly in the housing and real estate markets.  All this came to an abrupt end in late 2007 and 2008 with the deflationary spiral that included the implosion and near collapse of the housing market, banking industry and financial system.
9/11 Attacks Fail to Leave Lasting Economic Damage
Published in July 2009, a comprehensive study led by USC's  Center for Risk and Economic Analysis of Terrorism Events (CREATE) found that the economic impacts of Sept. 11, 2001 were less severe than previously estimated.  The 9/11 attacks reduced annual GDP between $35 billion and $109 billion, or 0.5 and 1 percent, the research team determined.  Previous studies estimated losses as high as $500 billion, or 5 percent, of annual GDP.
In conducting the research, co-authors and USC professors Peter Gordon, James Moore and Harry Richardson aimed to separate the individual effects of the recession from the 9/11 attack.
Examining declines in industrial production, "they concluded that the national economic impact of 9/11 appeared to have been modest and short-lived.  At the regional level, they found the impact was seen more in spurring relocations than in reducing economic activity," according to a press release announcing publication of the study.
The 9/11 terrorist attacks were likely intended to deal a significant, lasting blow to the U.S. economy, as well as demonstrate the power and resilience of Al Qaeda and the vulnerability of the U.S. and Western countries.  Somewhat ironically and by and large, the actual results have run counter to such intentions in the long run.
As David Pinsen wrote in an April, 2011 article on SeekingAlpha.com, "Al Qaeda meant to sabotage the U.S. economy with its attack on the World Trade Center, and 9/11 did wound the economy in the short term…but without the rate cuts and military spending that followed, we might have been in for our longest post-WWII recession at the beginning of the last decade, on the heels of our longest economic expansion.
"Instead, the recession that started in December of 2007, and (officially) ended in July of 2009, ended up being our longest post-WWII recession. So perhaps the larger economic effect of 9/11 was to delay the record recession that would have otherwise followed the record economic expansion of the 1990s."