Walmart, Sandra Lee and Others Reveal Their Best Thanksgiving Dinner Savings Tips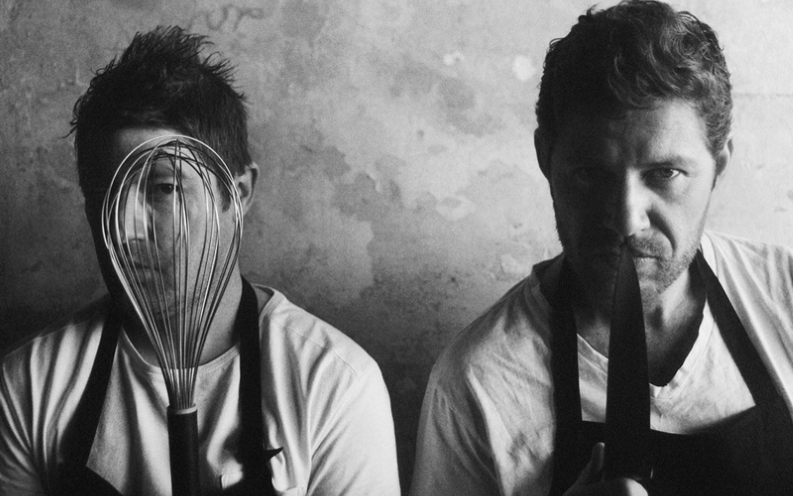 Thanksgiving is nearly upon us, which means it's time to enjoy the three F's: football, family and food! If you're in charge of preparing some good eats this year, but are working with a smaller budget than you'd like, you are not alone. The good news is you can still have a great Thanksgiving on a budget. So before finishing your food list, take a look at some dishes and cooking secrets from celebrity chefs Sandra Lee, Joe Nartowicz of Walmart, Judy Joo, Danielle Walker, Kelsey Nixon, Faith Durand, Erin Chase, Mary Ann Allen and Jehangir Mehta that can help you save money on dinner.
Related: 5 Simple Ways to Save Money on Your Next Grocery Run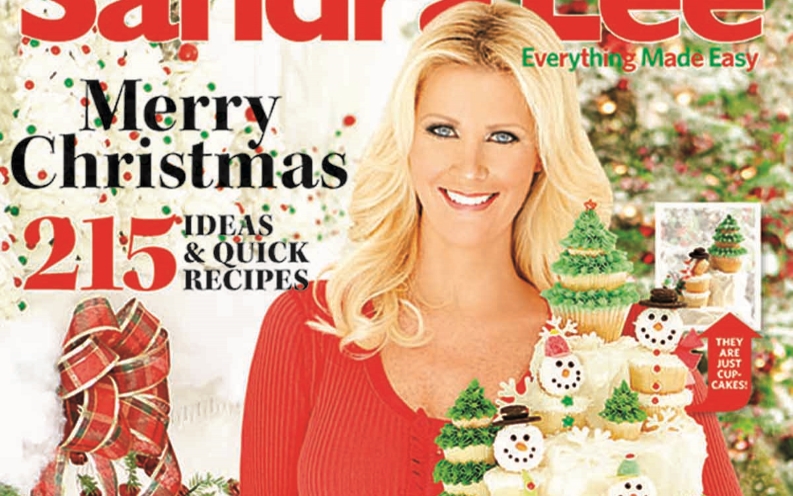 Sandra Lee: Reduce Costs by Skipping the Full Bird
The price of turkey went up 14 cents this season due to shortage, so serving a turkey breast would be a good and healthy option, said Sandra Lee, host of four culinary shows on Food Network and the Cooking Channel. "Check circulars and shop retailers to see who has the best value and maybe the most coupons — it's even better if they'll double them. Loyalty members sometimes get special shopping incentives, also buy generic instead of brand names, many times they come from the same manufacturer. Many times, throughout the season, retailers will offer free delivery — take advantage of those services."Related: 5 Stores Where You Can Stack Coupons for Ridiculous Savings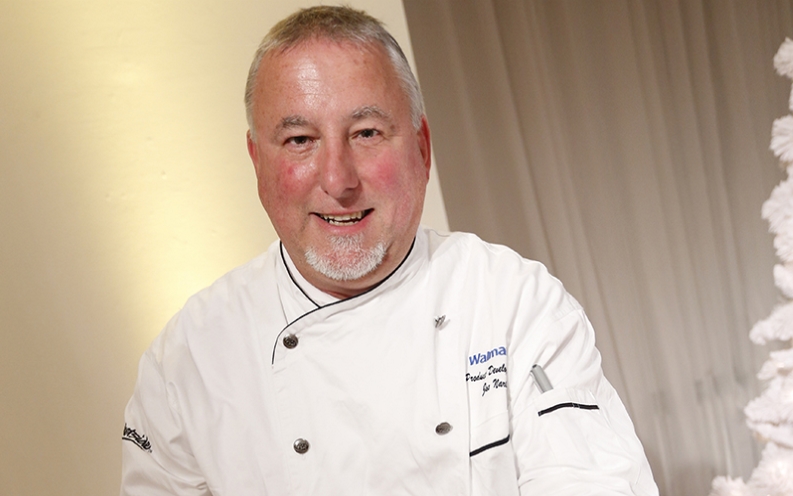 Joe Nartowicz of Walmart: Add Variety to Your Meal
"As the largest grocer in the U.S., we're committed to helping customers find low prices on grocery items every day, especially during the holidays when our customers are planning for multiple meals and celebrations," said chef Joe Nartowicz of Walmart. Start your meal planning by shopping smart – a 10-person traditional Thanksgiving dinner at Walmart is $32.64, which is more than 30 percent less than the national average. Diversify your menu at a low cost by incorporating new ingredients like honey bourbon bacon and flavored hams. And, shop with confidence knowing you can get the best price by taking advantage of savings tools like Walmart's Savings Catcher tool, which is a great resource that allows customers to enter their receipts and if there was a lower price on any items – including holiday turkey and ham – elsewhere at the time of purchase, they will receive the difference on a gift card."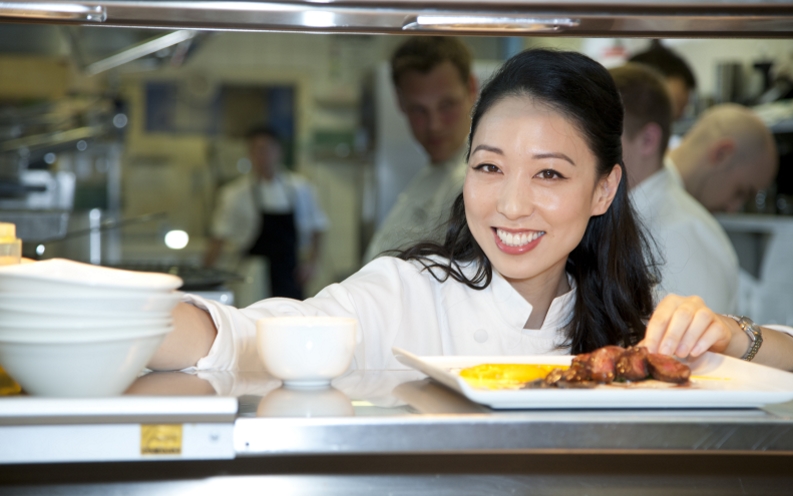 Judy Joo: Start Storing Ingredients Early
Start saving leftover bread in the freezer a few months before Thanksgiving, said Judy Joo, host of "Korean Food Made Simple" on the Cooking Channel. "Hold onto end pieces and stale bread — it doesn't even matter what kind (brown, white, multigrain, pita, baguettes). Use what you save to make stuffing for the big day. Not only can you avoid buying a boxed version, you'll have an interesting, varied mix with different textures, seeds and colors. The medley makes it all a bit gourmet — and since you're using leftovers, nothing goes to waste."
>>> See Jeff Yeager's 8 Grocery Essentials for a Frugal Winter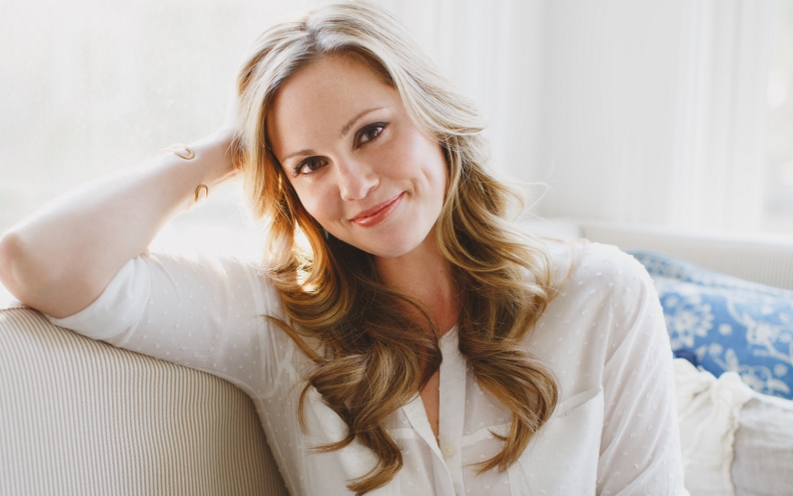 Danielle Walker: Opt for Less Turkey in Favor of Sides
Quality turkeys can be really pricy, so I always recommend buying a smaller bird and stretching it by offering other protein sources alongside the turkey, said Danielle Walker, author of New York Times best-sellers "Meals Made Simple" and "Against All Grain." "Whole roasting chickens are a great alternative or a ham roast can also accompany it nicely. Also, don't be afraid to let others help with the food. If you are hosting the event, you can take one or two dishes and let others bring the rest to help offset the cost for everyone."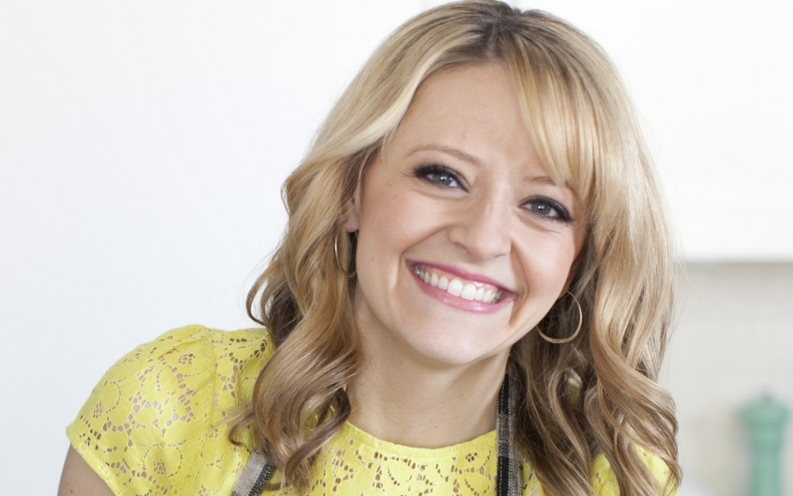 Kelsey Nixon: Share Thanksgiving Expenses
One of the easiest ways to save money on food for your Thanksgiving meal is to ask for a little help from your guests — like a holiday potluck, said Kelsey Nixon, host of "Kelsey's Essentials" on the Cooking Channel. "I don't think anyone expects one person to make an entire Thanksgiving meal on [his] own and by having each guest contribute one dish, you'll have your celebratory dinner table filled in no time. This cuts down on grocery costs, energy use — and most importantly — stress. Sharing recipes also makes for great conversation around the dinner table."
>>> See Why Americans Throw Away $165B in Groceries Every Year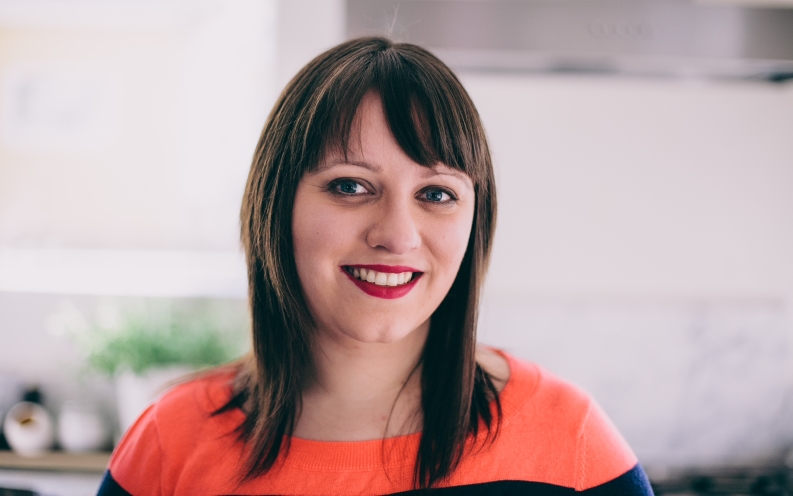 Faith Durand: Buy the Right Size Turkey
The turkey is the most expensive item on the Thanksgiving grocery shopping list, said Faith Durand, executive editor of The Kitchn. "So don't just grab the biggest bird you can find; calibrate the turkey to the size of your party so you don't overspend. We use a rule of thumb of 1 pound per guest, which is plenty for Thanksgiving with minimal leftovers. If your guest list is small, skip the whole bird and buy a turkey breast instead."
Holiday Savings Countdown: A Tip a Day Till Christmas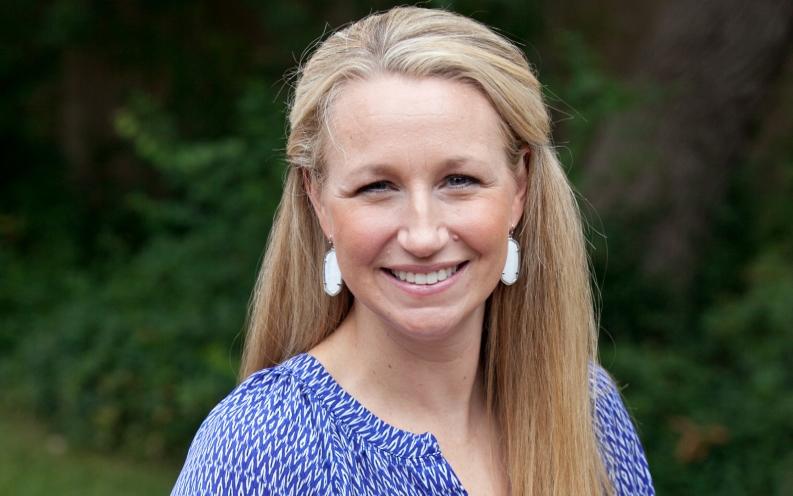 Erin Chase: Embrace Your Inner Couponer
Tip No. 1: Thanksgiving is the most couponable holiday when it comes to feast ingredients, said Erin Chase of 5DollarDinners.com. "There are so many fantastic sales on these ingredients and when you use the coupon with the sale price, you get the maximum discount, so be sure to stock up.
"Tip No. 2: When it comes to holiday feast shopping, wait until the week of the feast to get the very lowest prices on all your ingredients. If you're worried about braving the crowds, sneak into the store early in the morning or late at night to take advantage of all the great sales.
"Tip No. 3: Use my $5 concept for your holiday feast. [Spend] $5 per person, if you are hosting and preparing the meal, or $5 per side dish that you plan on bringing to the feast. If you are having 12 people around your table, plan what you can make for $60 and then ask others to bring the other parts of the meal so you don't have to take on the total cost ... If you are bringing a side dish, play the sales and coupon game to get the ingredients you need to make the side for under $5."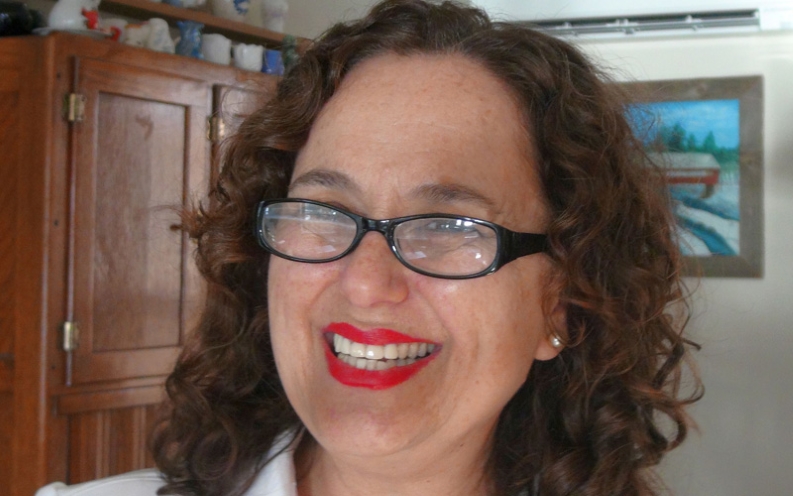 Mary Ann Allen: Stretch the Turkey Out for Several Meals
Turkeys are inexpensive at Thanksgiving, said Mary Ann Allen aka The Frugal Chef. "Buy a big and juicy one, feed all your family and friends and stretch it out for a few more meals. You can make a delicious turkey tortilla soup, turkey enchiladas or turkey, stuffing, and cranberry sauce sandwiches, among other things. Make sure to use the bones to make some delicious turkey stock. What a great way to get your money's worth!"
>>> Are Supermarket Loyalty Programs Worth Your Privacy?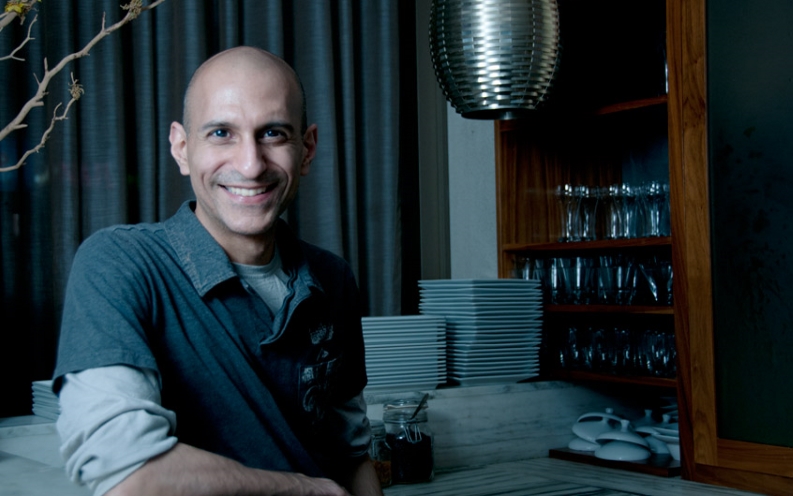 Jehangir Mehta: Save by Considering Individual Portions
Since the home cook finds it difficult to estimate portion size, there is a lot left over after the Thanksgiving meal, said Jehangir Mehta, "Iron Chef" contestant, 2009 "Next Iron Chef" runner-up, as well as chef and owner of Graffiti, Me and You, and Mehtaphor. "Planning a meal based on portion size will save money as there will be much less leftover. On average calculate 8 ounces of turkey per person with six sides of 3 ounces; or 10 to 12 ounces of turkey with four sides of 3 ounces. So buy your turkey and prepare your sides accordingly."
Keep reading: 5 Money-Saving Secrets to Double the Shelf Life of Groceries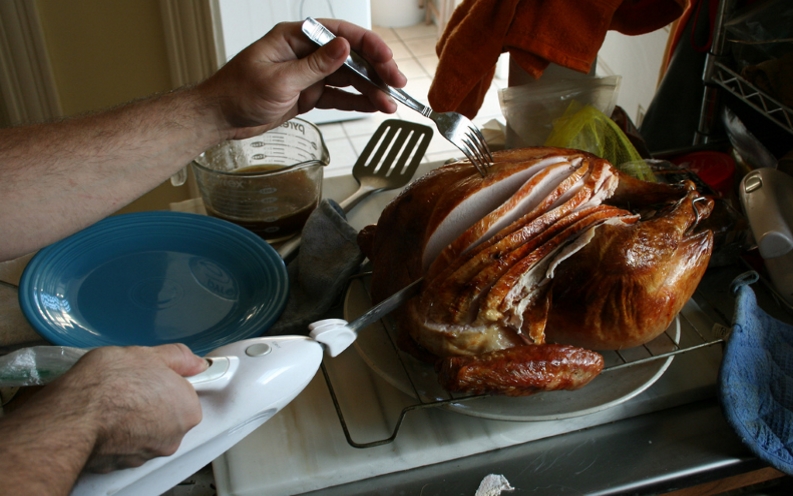 Succulent Thanksgiving Turkey on a Budget
You're going to have to spend a bit for a Thanksgiving turkey, unless you find a store offering a great deal (some grocery stores offer turkeys for less than $0.70 per pound if you spend $50 to $100 on other items). Luckily, once you've purchased your turkey, your savings account doesn't have to suffer when preparing it.
Make your own stock: If you use stock to create a succulent turkey, try making your own as an alternative to store-bought stock and save $3 or more per 32-ounce container.
Visit a farmer's market for spices and seasonings: Instead of paying for expensive store-bought spices, visit a local farmer's market to purchase fresher spices in larger quantities at cheaper prices.
Buy nonperishable ingredients early: If you're adding brown sugar, vegetable oil or long-lasting ingredients like butter, catch them on sale early to make turkey baking cheaper.
Purchase items in bulk: By visiting wholesale stores like Sam's Club or Costco, you can purchase items that will be needed in your turkey, as well as other recipes, at a lower cost.
There are endless ways to cook a roast turkey, but you can bet it'll taste even better when you haven't paid an arm and a leg for it.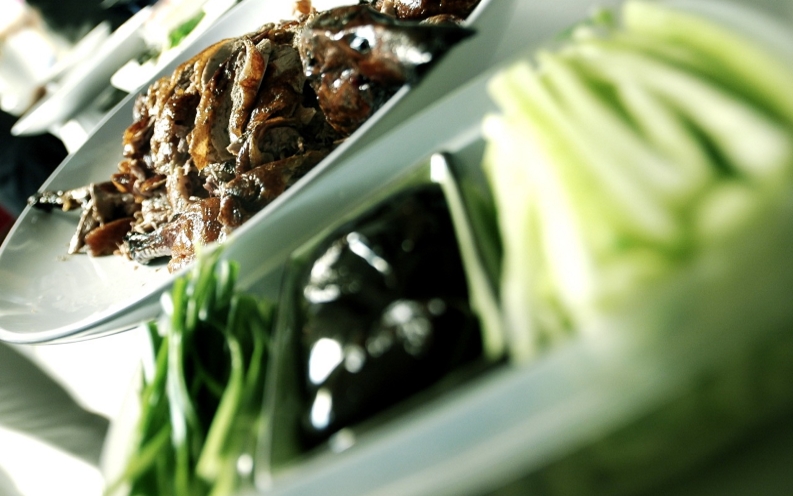 Savory Thanksgiving Sides on the Cheap
No Thanksgiving plate is truly full without tasty side dishes to go with the turkey. Here are some tips for a discounted Thanksgiving dinner.
Stuffing: Stuffing is traditionally an inexpensive side. Whether you're making traditional bread stuffing or a cornbread variation, you can get away with spending as little as $5, especially if you purchase onions, celery, butter and other ingredients in bulk.
Potatoes: A great side dish that costs little, purchase bulk bags of potatoes at a farmer's market, boil, and mash them up, add a bit of salt for taste and top with delicious turkey gravy for a fantastic and inexpensive side.
Rolls: Ready-made rolls can add up pretty quickly when purchased from a grocery store. So why not try to make your own with a simple dinner roll recipe that requires basic ingredients and calls for no kneading?
Veggies: It's fairly easy to find bulk carrots (10 to 12) for as little as $1. Add some orange juice, brown sugar and butter, and you're sure to enjoy a great veggie at a low price. Also, if greens are your thing, they can be purchased for as little as $0.50 per pound at a farmer's market. Greens can be challenging to make because they are traditionally bitter in taste, but with the right recipe, you can have a dish your family will love.
For additional low-cost side dishes, consider red cabbage, roasted Brussels sprouts and homemade cranberry sauce.
Related: Should You Cancel Thanksgiving Dinner to Save Money for Christmas?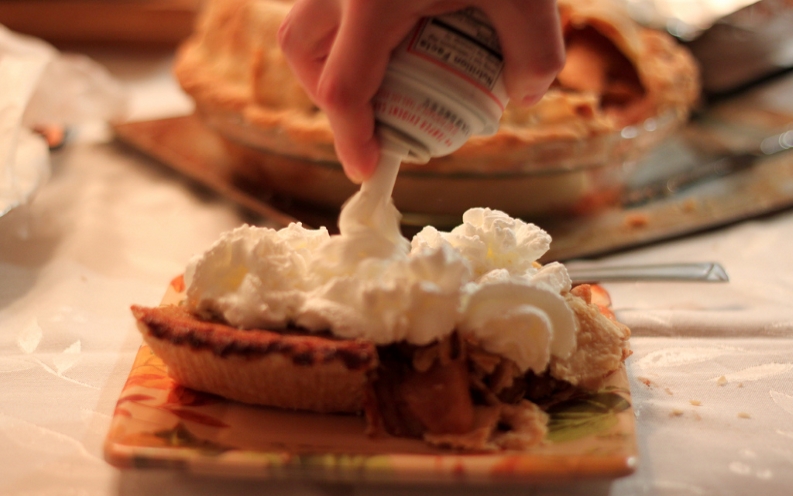 Low Cost Thanksgiving Desserts and Drinks
To complete your Thanksgiving meal, don't forget dessert! Here are some ideas your family and wallet are sure to enjoy.
Cakes: There are a number of cake recipes that families cherish; luckily for those with a sweet tooth, cakes don't have to be expensive. Carrot cake is a staple in many homes because it is so moist and sweet. A gooey butter coffee cake is inexpensive and delicious, as well. But if you're not locked into baking from scratch, why not buy a couple of ready-made cake mixes for $1? They cut out a lot of ingredients and still taste great.
Pies: If you're a pumpkin pie lover, making this treat can be pretty inexpensive. Canned pumpkin is a cheap item, so making your own pumpkin pie with generic ingredients can be affordable. If pumpkin isn't really your thing, a low-cost sweet potato pie recipe might be up your alley. Or you can try an easy cobbler recipe that only requires a few ingredients and the canned fruit of your choice.
Cookies and more: Some people like to veer from the traditional chocolate chip cookie dessert. If this is you, try tasty and cheap peanut butter cookies. A couple of other treats that require only a few ingredients are lemon bars and rice pudding. And as with cakes, if you're not against mixes, consider buying your cookies, brownies and other treats as mixes to save a few bucks.
Drinks: Whether you're into eggnog or fruit punch, consider making your own at a lower cost before hitting the store.
There's no doubt that making Thanksgiving dishes for the family can be financially straining, even when you cut the greatest of corners. But if you create a budget for your meal ahead of time, check your weekly circulars to find the best deals and take advantage of store discount days, you'll be able to pay for this holiday on a much tighter budget.