The Walking Dead vs. True Blood: Which Fans Spend More?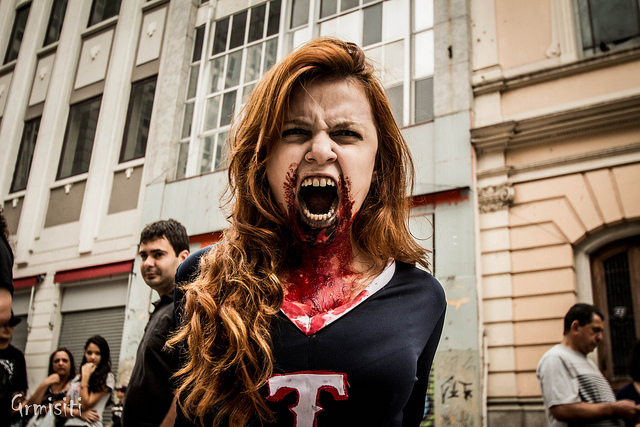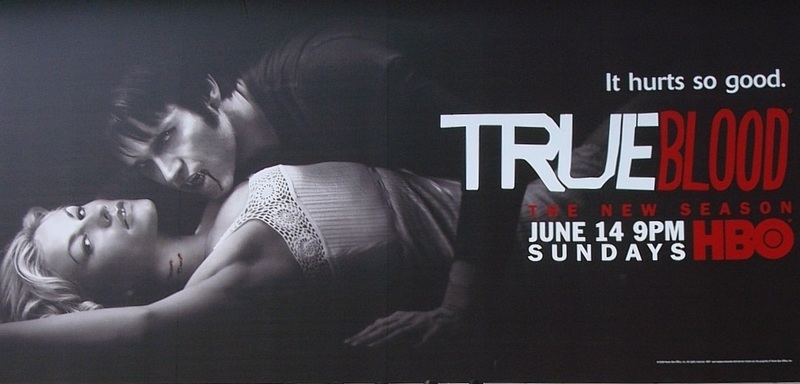 In recent years, tried and true supernatural creatures like vampires and zombies experienced resurgence in the media and pop culture. Television series like "True Blood" and "The Walking Dead" have garnered devout fans worldwide. This love affair with deathly beings has bred multi-billion dollar franchises fed by fans shelling out tons of money in support of their favorite bloodcurdling team.
Satisfying your cravings for the undead can cost you more than you realize, but which is causing the greatest dent to your savings account — an obsession with vampires or a fascination with zombies?
Let's take a look at how these two sinister beings duke it out for your cash.
"The Walking Dead" and "True Blood" TV Series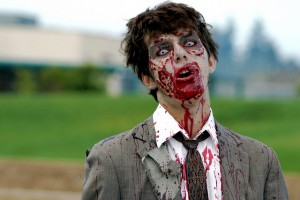 The top vampire and zombie shows in households over the last few years have been HBO's "True Blood" and AMC's "The Walking Dead." Viewers tuned in to seven seasons of "True Blood" to witness the love triangle (or trapezoid, if we factor in werewolves) between Sookie Stackhouse, Eric Northman and Bill Compton ensue.
However, HBO and its "True Blood" enterprise were premium television, equating to premium cable bills each month. Cable provider, Direct TV, offers an HBO HD package at $17.99 per month in addition to the required base cable service ($29.99 per month), and HD access fee ($15.00 per month).
These figures amount to about $5,290 in expenses for vampire fans over the course of the show's duration.
In the other corner, "The Walking Dead" has quickly gained a strong following in its four seasons on air.
Purists might contest that contagion-type beings like those in "The Walking Dead" and "28 Days Later" are frauds as they are not traditional rise-from-the crypt zombies, rather infected by disease. Regardless of this technicality, modern-day zombies can still eat away at your budget.
Luckily, "The Walking Dead" is the brainchild of basic cable TV network, AMC. In terms of cost, this results in only $29.99 of Basic Direct TV charges per month, and $1,440 over the course of the series thus far.
Vampires and Zombies Adapted to the Silver Screen
There is no question that the most successful vampire franchise that has gone global in the last few years is "Twilight." This vampire film saga developed from the four-part Twilight book series, and made its debut on the big screen in 2008.
The first three films in the series — Twilight, New Moon and Eclipse — amounted to $1,800,935,434 in box office revenue combined. The growing popularity of the IMAX and 3D experience has further heightened the expense for followers of this love-triangle series.
So, what does that mean for Twi-hard fans? Watching these films in theaters could cost vampire aficionados up to $20 per ticket. That's $100 (for all five films), not to mention the books ($12.99 each) and DVDs ($20 each) that most fans grab, resulting in up to $250 in out-of-pocket expenses for these purchases alone.
Zombies, on the other hand, grappled the box office with yet another infectious franchise: "Resident Evil."
In 2002, the first "Resident Evil" film was adapted from the long-standing line of "Resident Evil" video games. As a four-part film series, devotees contributed to the $674,764,589 worldwide box office sales, not including the revenue that zombie-loving gamers generated with the current five main "Resident Evil" video game installments at $30 per game.
The total expense for a "Resident Evil" zombie fix is about $250. However, add in video game expansion packs and additional straight to DVD full-feature CGI films, and it's clear that zombies steal the show when it comes to individual cost for fans in the movie and gaming arena.
Which Is the Greater Menace to Your Savings: Vampires or Zombies?
Vampire supporters tally up to about $5,540 for their blood-sucking addiction, while zombie fans expect to spend around $1,700, depending on their level of dedication to spin-off "Resident Evil" games.
Whether you're in league with "True Blood "or team up with "The Walking Dead," your sinister loyalties cost you an arm and a leg.
Photo credit: Daniel Hollister, Gianluca Ramalho Misiti, BostonBill