How to Use Daily Deal Sites to Save Money, Not Waste It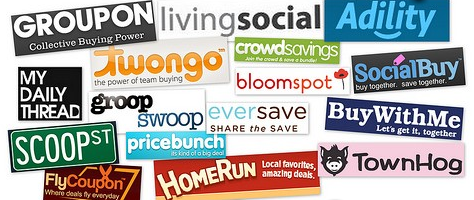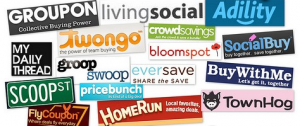 David Bakke is a contributor for Money Crashers Personal Finance. David also runs an online business reselling electronics and other items.
Using daily deal websites is a great way to save money on both the things you buy the most frequently, as well as one-time purchases. From supermarket items, to electronics, to a variety of entertainment options, many great deals are available at the click of a button.
However, you'll need to exercise common sense and restraint so that you can use these sites effectively to truly save money, not waste it.
There are a number of ways to use daily deal websites. Follow a handful of rules, and you'll save substantially every month.
1. Subscribe to All Major Daily Deal Websites
Although it may seem annoying at times, I would suggest signing up for e-mail updates for all of the major daily deal websites, including Groupon, LivingSocial, Woot!, and FatWallet. You may quickly find several great deals that you can use, or alternatively, long periods of time may pass where you don't find a single deal.
However, you increase the odds of finding a useful deal by subscribing to more sites. It's not difficult to sift through and delete these e-mails, as the advertised deal is usually listed in the subject line.
2. Identify Needs vs. Wants
When it comes to daily deals, you've got to resist the urge to buy something just because it's at a great price. Objectively decide for yourself whether you truly need the item. If you can get a new silverware set for 80 percent off, but the one you already have is fine, taking the deal would be wasting money rather than saving it.
3. Be Sure the Offer Is Truly a Deal
While most of the items for sale on these websites are significantly discounted, some are not. Rather than trusting the website's pricing, perform a quick internet search. I typically copy and paste the model number of the item into Amazon or eBay to compare prices. At times, you'll find that what sites claim to be a deal is actually not.
4. Read the Fine Print
Before you pull the trigger on any deal, be sure to read the fine print. For services, you may find that the deal is only valid at certain locations, or may only be used on specific, expensive procedures. Furthermore, it may only be honored during certain hours of operation.
Regarding product deals, verify whether the item being offered is brand new or refurbished. Also check to see if the deal site has a return policy, and learn its nuances. Some return policies can be extremely limited.
5. Put Your Coupons to Use
Statistics have shown that nearly 25 percent of daily deal coupons and vouchers go unused. When you purchase a deal, immediately take note of the expiration date and mark a "use by" date on your calendar or daily planner — that way, you won't be spending your money in vain.
However, should it ever happen that you end up with an expired Groupon or deal voucher, contact the website. While they don't explicitly advertise it, in most cases they will issue a refund or credit toward your next deal purchase.
When you perform price comparisons online for products offered on daily deal websites, you may notice a money-making opportunity. When I discovered FatWallet and other similar sites, I realized that I could make money by buying and reselling items online. It started off slowly, but just last year I grossed more than $6,000 in profits. It's an option worth looking into, and you do not need a great deal of capital to get started.
Do you use daily deal websites? What sites do you suggest?