Vote for Suze Orman as the Top Personal Finance Expert of 2013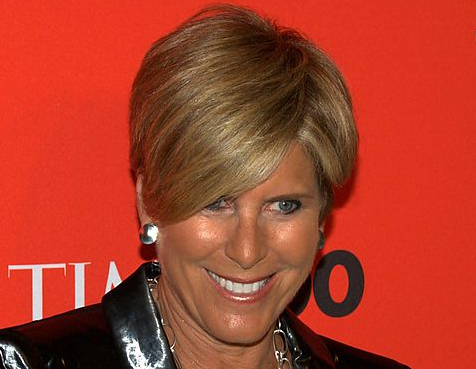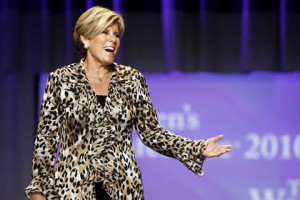 This article kicks off our 12 Days of Finance series. Voting for 2013 has closed, but you can vote for your favorite personal finance expert of 2015!

One of the most recognizable names and personalities in the finance world is undoubtedly personal finance guru, Suze Orman. Her often blunt financial advice has elicited a fierce following for this fiery Chicago native.
Personal Finance Philosophy
One of the more common finance issues Suze Orman helps her followers with is debt management. Orman addresses this challenging financial reality in several steps:
Cut existing credit cards: Orman suggests setting one credit card aside in the event of an emergency, but cautions against keeping it in your wallet.
Don't pay the minimum amount: While this may seem like common knowledge, many fall victim to mounting interest charges by paying the minimum amount due only.
Start with the highest interest debt: Orman suggests focusing on the debt with the highest interest rates first and working down to the lower interest rates last.
Always find the lowest interest rate: Many don't realize that credit card interest rates are negotiable at times. If creditors will not lower their interest rate, Orman recommends taking your business elsewhere.
Re-evaluate credit card terms and conditions: Go back to the original contract and make sure you understand the credit card's fine print.
Honor all debts: Regardless of who your lender is–a bank or a relative– it's important to clear your name of all debt.
After you pay-off one, use funds toward another: Once you've fully paid one debt, allocate extra funds to the next one. Now is not a time to go shopping!
If you can't do it alone, don't: Suze Orman encourages Americans to seek help from entities like Consumer Credit Counseling Services if they cannot get a handle on their debt.
Stop adding onto the problem: In order to be debt-free, you'll need to stop accruing debt. So, simple!
Plan for the future: Once all debt has been paid off, Orman recommends allocating all excess funds toward future investments.
Bio, Accolades & Appearances

The woman who's been called "a force in the world of personal finance," Suze Orman has become a household name.
Suze Orman's rise to national acclaim began when she took the seat as Vice President of Prudential Bache Securities in 1983. Shortly after, she founded the Suze Orman Financial Group in Emeryville, California, establishing herself as an expert within the financial sector.
Orman's momentum increased exponentially with The Suze Orman Show, which has aired on major business news networks since 2002.
To date, Suze Orman has had nine consecutive New York Times bestsellers, has been identified as one of "Oprah's All-Stars," was named as one of the Top 100 Most Influential People three times, has received countless Gracie Awards and was identified by Forbes as one of the Most Influential Women in Media. While this list of accomplishments is impressive, it is only a snapshot of the accolades she has received as a personal finance expert.
Whether you're already a Suze Orman cheerleader or are just now taking a serious look at how you can be successful with your money, financial experts can help you master your personal finances.
Voting has closed for 2013, but you can vote for your favorite personal finance expert of 2015:
VOTE NOW!