Why Warren Buffett and Bill Gates Are Pushing for Immigration Reform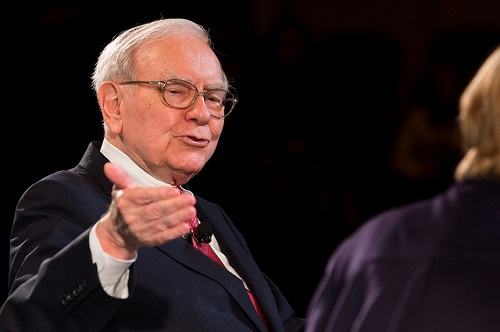 An op-ed jointly authored by Warren Buffett, Bill Gates and Sheldon Adelson, three of the world's richest men, was published yesterday in The New York Times. The piece calls on Congress to break the immigration impasse, as the headline indicates, as the three men outline why immigration policy needs to be a central concern for America's lawmakers.
"American citizens are paying 535 people to take care of the legislative needs of the country," the op-ed reads. "We are getting shortchanged. … In particular, they are telling us that immigration reform — long overdue — is now hopeless."
Why America's Multibillionaires Care About Immigration
Warren Buffett, the CEO of Berkshire Hathaway, casino magnate Sheldon Adelson and Bill Gates, former CEO of Microsoft, are all multibillionaires. According to Forbes, the threesome all fall on the list of the top ten richest people in the world, at No. 4, No. 8 and No. 1, respectively.
So with billions of dollars to babysit, why have these men chosen to speak out on immigration?
"… It's time for the House to draft and pass a bill that reflects both our country's humanity and its self-interest," reads the op-ed. "Most Americans believe that our country has a clear and present interest in enacting immigration legislation that is both humane to immigrants living here and a contribution to the well-being of our citizens."
The op-ed authors say they see a need for immigration laws that treat immigrants fairly and make the path to citizenship easier, while benefiting the United States by drawing wealthy, skilled and educated individuals to our nation.
One policy cited is a talented graduate reform that was included in a bill approved last year, which would give immigrants attending a university in the United States the chance to secure residency after graduation and bring their talents to American businesses, rather than being deported once they no longer have a valid student visa.
The op-ed also mentions the EB-5 immigrant investor program, which Congress drafted in 1990, allowing an easier path for individuals with wealth and purchasing power to immigrate to the United States and invest in this nation.
However, "Reports of fraud have surfaced with this program, and we believe it should be reformed to prevent abuse but also expanded to become more effective," Buffett, Gates and Adelson wrote. "People willing to invest in America and create jobs deserve the opportunity to do so."
Warren Buffett's Personal Ties to Immigration Reform
This is not the first time Warren Buffett is speaking out on immigration reform. In May of last year, Buffett and Gates appeared together on CNBC to talk about this subject. Gates spoke about the potential immigrants have to meet the need for technical and computer science talents in America's workforce.
"It's in both parties' interest now to pass an immigration bill. I think you'll see it," Buffett said on CNBC, citing in particular Republicans' lack of minority support.
But Buffett's ties to immigration go back further to his son, Howard Buffet, a farmer in Decatur, Ill. Howard Buffett began work on immigration reform in 2011 through his foundation, spurred by concerns that stringent immigration restrictions meant that there were not enough migrant workers available to meet farmers' needs.
"We had over $3 billion worth of food rot in fields last year because it didn't get picked," Howard Buffett said to the Chicago Tribune.
His son's stance on immigration might have spurred Warren Buffett to speak out on the topic of reform.
"Americans deserve better than this," Buffett, Gates and Adelson wrote in their op-ed for The New York Times. "… Differences with the Senate should be hammered out by members of a conference committee, committed to a deal."
Photo credit: Fortune Live Media