Why Warren Buffett Is Backing Burger King's Buyout of Tim Hortons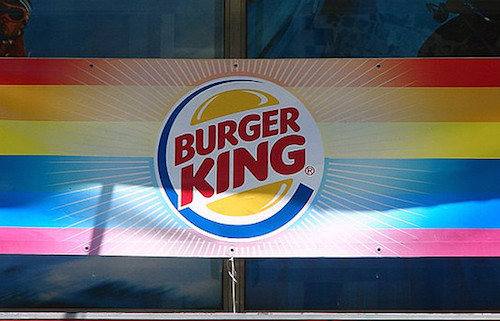 Burger King has confirmed plans to acquire Canadian donut chain Tim Hortons for $11.4 billion, with Warren Buffett providing funding of up to $3 billion for the deal, reports CNBC.
"With approximately $23 billion in system sales, over 18,000 restaurants in 100 countries and two strong, thriving, independent brands, the new company will have an extensive international footprint and significant growth potential," Burger King and Tim Hortons said in a statement about the deal. The new chain will also be based in Canada.
Burger King and Tim Hortons Merger Raises Controversy Over Tax Inversions
The decision to headquarter in Canada seems to many to be an apparent attempt to secure a lower tax rate for the company. This strategy of American companies acquiring businesses outside the U.S. to pay less in taxes is often referred to as tax inversion. According to Fox Business, Canada has lower overall corporate tax rates than the U.S.
Burger King executives, however, maintain that the move will save the company only a small amount on taxes and that those minor tax savings are not a driving force behind the decision. Canada will be the biggest market for the combined company, according to the statement on the merger.
So far this merger and subsequent move is the smart move for Burger King and Tim Hortons, as both companies saw an increase in their stocks of more than 20 percent following the merger confirmation, reports Fox Business. However, not everyone is happy with Burger King's move up north.
If American-made companies like Burger King move their jobs, profits and tax revenue outside the nation's borders, that could deal a big blow to the nation's economy. President Obama has been vocal about these deals, calling companies that employ tax inversion strategies "corporate deserters" and asking businesses to demonstrate "economic patriotism," reports Forbes.
But while some criticize Burger King for moving its business out of the U.S., others blame U.S. tax policy for not being more business friendly by giving companies incentives to keep their business domestic.
Warren Buffett Banks On Tax Inversion Move
Where does Warren Buffett come in? The investment icon and his firm, Berkshire Hathaway, are committing $3 billion of preferred equity financing, reports CNBC. These preferred shares are expected to pay Buffett and Berkshire Hathaway an annual dividend of 9 percent, according to The New York Times.
The deal might also be attractive to Buffett because of the increase in the market value of each company's stocks. Forbes reports that this surge is, in large part, a response to the tax inversion strategy, because investors can more clearly see that the merger will help make a company more profitable as it moves forward. Simply put, these tax inversion moves or mergers are seen as a safer bet for investors like Warren Buffett.
But by providing some financing for the deal, Buffett has put himself and Berkshire Hathaway at the center of the discussion about United States corporate tax policies.
Warren Buffett has spoken out on tax fairness before, saying in the past that, as a wealthy man, he isn't paying enough taxes. "I think that people at the high end — people like myself — should be paying a lot more in taxes. We have it better than we've ever had it," he said in 2010 on ABC's "This Week," while stating that tax rates for lower and middle classes should be lowered.
But this support for higher tax rates has not extended to how corporations are taxed, and Buffett's move on the merger shows a support for tax inversion deals, creating awkwardness for the White House as it has a relationship with Buffett, reports The Wall Street Journal.
Photo Credit: Marcio Cabral de Moura