What Happened When Warren Buffett Didn't Follow His Own Advice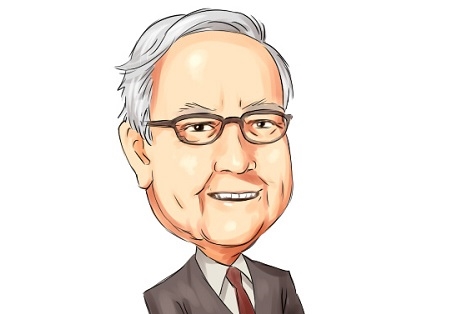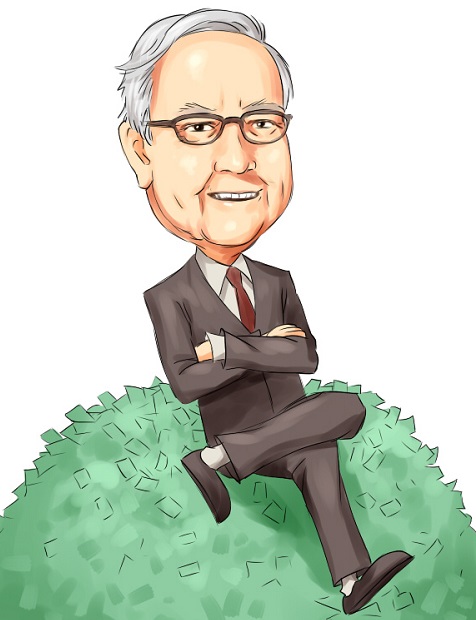 Warren Buffett is known for his financial savvy. As the second wealthiest man in the United States as of September 2013, just trailing Bill Gates with a net worth of $58.5 billion, Buffett clearly knows about wealth management; his wealth was largely generated by his multinational holding company Berkshire Hathaway. Between 2002 and 2012, Berkshire Hathaway-A (BRK.A) stock grew by 67 percent — today it's priced at roughly $190,000 a share.
Buffett's financial philosophy is famously prescient. Known as the "Oracle of Omaha," at the age of 14 Buffett invested his earnings from selling soft drinks and managing a paper route in 40 acres of land, which he rented out. In 1956, at the age of 24, he founded his own company, Buffett Associates, Ltd., and was a millionaire by 30.
Despite demonstrating a clear financial prowess at a young age, would the Buffett of 2014 approve of younger Warren's financial moves? And what happened when the investor strayed from his own tried-and-true investing methods?
Related: 5 Industries That Will Never Get Warren Buffett's Money
Best — and Worst — Financial Advice From Warren Buffett's Early Days
1. The Security Buffett Likes Best: Geico
Buffett sang the praises of the insurance company in an article he wrote for The Commercial and Financial Chronicle in December of 1951, titled "The Security I Like Best." At the time, Geico's shares were eight times its earnings — roughly $31 a pop.
"It appears that no price is being paid for the tremendous growth potential of the company," Buffett wrote. "Full employment, boomtime profits and record dividend payments do not set the stage for depressed security prices."
Buffett purchased his first Geico stock in 1951, going on to buy up 30 percent of Geico through Berkshire Hathaway in the 1970s. He bought the remaining shares in 1996, making Geico a subsidiary company. However, Geico also taught Buffett an early financial lesson the hard way; he sold his initial $13,000 investment in the company — a stake that would grow to $1.3 million in a few years.
2. Invest in Undervalued Companies
In 1962, Buffett teamed up with Charlie Munger to purchase Berkshire Hathaway, a struggling textile mill. The two used whatever income it earned to make other investments and eventually shut down the textile side of the business, having made significant profits off undervalued companies with strong core leadership.
Coca-Cola, American Express and the Gillette Company comprised the company's holdings for a long period of time. See's Candies, Fruit of the Loom and Dairy Queen also fit the bill and were added to the portfolio.
Capitalizing on the strong core leadership of these companies, Buffett usually maintained the management teams to handle daily operations, a strategy that paid off.
Related: Warren Buffett's 10 Most Surprising Investments
3. Tech Can't Be Trusted — or Can It?
The tech industry's rise drew many investors to the fray — with one significant exception. Going against expectations, Buffett refused to invest in any technology companies in the late 1990s.
"A fast-changing industry environment may offer the chance for huge wins, but it precludes the certainty we seek," Buffett wrote in a letter to shareholders at the time. "Our reaction to a fermenting industry is much like our attitude toward space exploration: We applaud the endeavor but prefer to skip the ride."
However, in 2011 Buffett went against his own advice, disclosing that he'd purchased 5.5 percent of IBM, giving the tech company a 18.6 percent weight in his portfolio — $10 billion in shares.

"[IBM] fits all my principles … it's something we expect to own indefinitely," Buffett told The Wall Street Journal.
This move didn't surprise everyone; as Dan Kadlec of Time magazine noted, "Cheap stocks are Buffett's business no matter the industry."
Buffett also disclosed that he owns stock in Intel. According to Kadlec, "Intel has some of the same friendly features as IBM — a long history of growth, market dominance, a dividend."
4. "Diversification is protection against ignorance."
It can be difficult to determine exactly where Buffett stands in terms of diversification. Although he once was quoted saying "diversification is protection against ignorance," he has also said, "I can't be involved in 50 or 75 things. That's a Noah's Ark way of investing — you end up with a zoo that way. I like to put meaningful amounts of money in a few things."
So where does Buffett really stand when it comes to portfolio diversification? In a 2008 paper published by the Social Science Research Network, researchers found that "Berkshire Hathaway's portfolio is concentrated in relatively few stocks with the top five holdings averaging 73 [percent] of the portfolio value."
Finance professor Robert R. Johnson of the Heider College of Business at Creighton University said it's all about differentiating between the professional and nonprofessional investor.
"Buffett certainly does not advocate wide diversification for the professional investor — the investor who 'knows what he is doing,'" Johnson wrote. "Buffett would rather see the professional investor invest in his best ideas. … While it has certainly become more diversified over the years — given its size that was a necessity — for much of its history Berkshire was quite concentrated in a few investments."
It's clear Buffett isn't ignorant — and therefore doesn't need to bother with diversification.
Photo credit: Insider Monkey