Ways Your Obsession With Money Is Benefiting You

Obsessing isn't always bad. Here's how to develop a healthy obsession with money.
Money isn't everything. But there's no denying that it plays a substantial role in life. That doesn't mean you should go to extremes to focus on your finances. An obsession with money can be harmful.
Unfortunately, plenty of people don't put much thought into managing their money. So it might appear that people who frequently check their account balances, look for ways to cut costs or hustle to make more money are a little obsessed. But a healthy fixation on your finances can pay off.
"Just keeping finances at the top of your mind is important if it normally doesn't occupy that position," said Jim Wang, a personal finance expert and founder of WalletHacks.com. "It's like your diet. If you are on vacation and don't think about what you're eating, you typically gain weight. If you're forever on vacation, things will go badly."
It's the same for your money, he said. You need to think about it so you can make smart money moves to get ahead financially. Here's how obsessing about money can benefit you.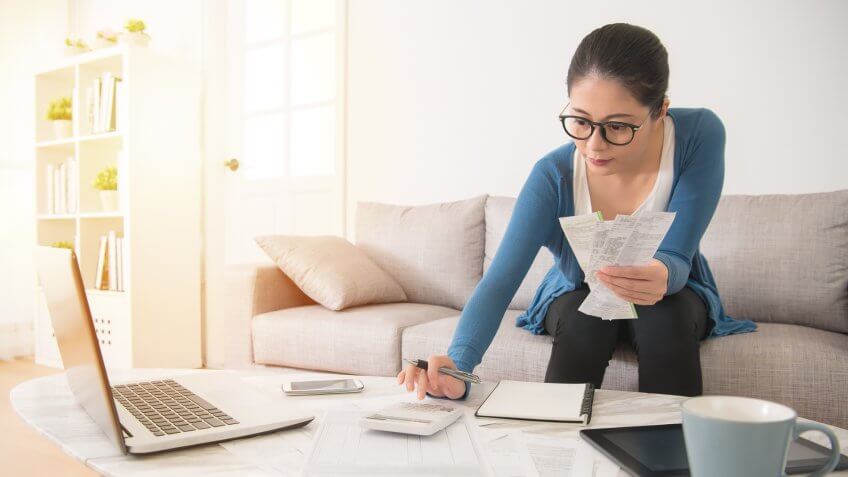 PR Image Factory / Shutterstock.com
Using a Budget Reduces Stress
Creating a budget and tracking spending might seem like a time-consuming, stress-inducing task. But obsessing over where your money is going can actually reduce anxiety.
A survey by financial wellness program SmartDollar found that 70 percent of workers who are anxious and lack confidence about money rarely use a monthly budget. Without a plan, they're more likely to suffer from stress that can hurt their overall wellness and productivity, according to SmartDollar. In contrast, workers who are confident and secure are more than twice as likely to budget on a regular basis, the survey found.
"Monitoring your spending and budget on a daily basis gives you the best idea of where your money is going," Wang said.
Having that knowledge gives you more control. Plus, if you're working hard to earn money, it is best to review how you're spending it.
"Setting aside an hour to make sure you're maximizing it and making the most of every dollar isn't so crazy," said millennial money expert Stefanie O'Connell. "When you consider the trade-off of failing to manage your money is having to spend exponentially more time earning more of it, the smart choice becomes the obvious choice."
Don't Miss: How to Create a Budget You Want to Stick With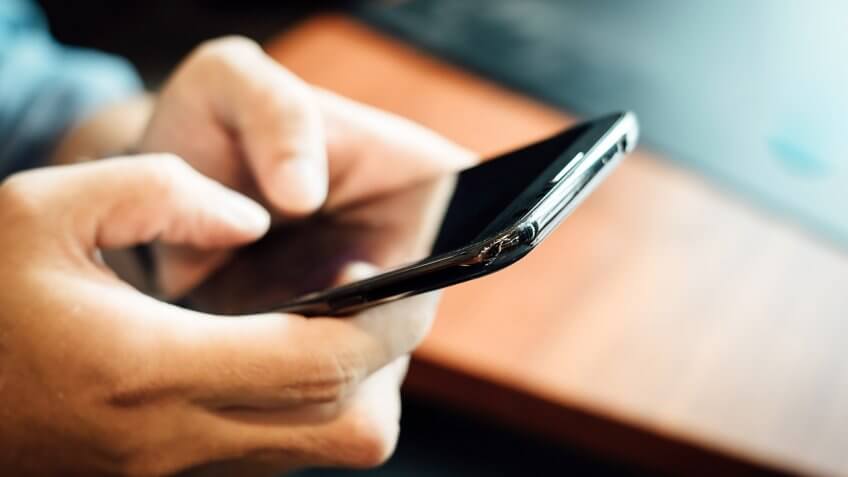 MSPT / Shutterstock.com
Getting Account Alerts Can Protect Your Money
Your bank and credit card company likely offer an option to receive text or email alerts notifying you about activity on your accounts. Wang said that he set transaction alerts on his credit cards to get an email every time they get used. This might seem a bit obsessive, but there are big benefits to getting frequent alerts.
"It is a free way to monitor my credit cards for fraudulent activity," Wang said. "The emails are sent seconds after a transaction, so I can catch fraud quickly."
If you get an alert for a charge you didn't make, you can call your card issuer to close your account, limit the damage and bounce back from credit card fraud quicker. Getting transaction alerts also can help keep spending under control.
"The emails are a good reminder of how I'm spending my money in the moment," Wang said. Just don't go overboard with alerts, he cautioned.
"It's great to always be in the know, but it comes at the cost of noise," Wang said. Rather than sign up for alerts for each one of your accounts, pick the ones that will provide the most benefit so you don't get annoyed by constant dings that you'll end up ignoring.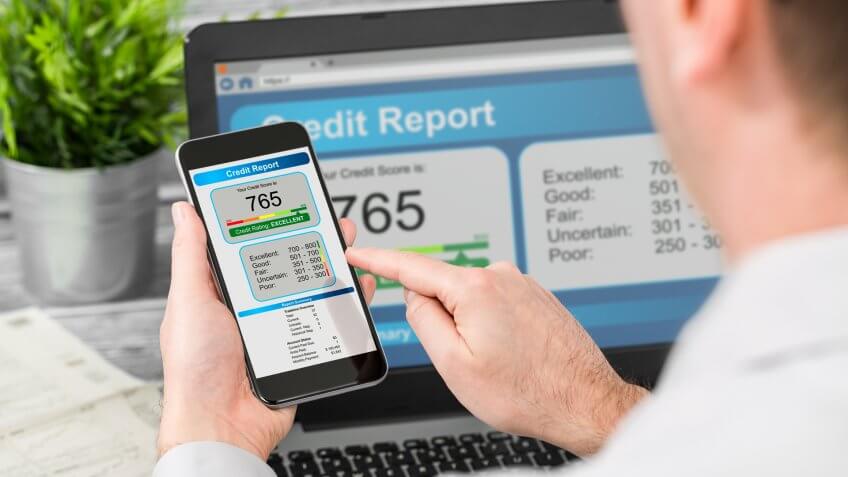 REDPIXEL.PL / Shutterstock.com
Checking Your Credit Can Improve It
Being obsessed with your credit can pay off if you're taking the time to check your credit report and monitor your credit score. Your credit report contains information — such as the number and type of loans you have, your account balances and payment history — that lenders use when deciding whether to give you credit and at what rate. Also, employers care about your credit and might check your credit report during the hiring process.
It's important to check your credit report to make sure there isn't negative information or errors that could hurt your chances of getting credit. Your credit score is based on the information in your credit report. A study by the Federal Trade Commission found that 20 percent of consumers who had errors on their credit reports saw an increase in their credit score after disputing the errors. Checking your report also can help you spot fraudulent activity or signs that you're a victim of identity theft.
You don't have to be overly obsessed with checking your credit, though. You can get a free credit report once a year at AnnualCreditReport.com from each of the three credit bureaus — Equifax, Experian and TransUnion. You'll typically have to pay a fee if you get reports from the bureaus more than once a year.
To keep frequent tabs on your credit, you can sign up for a free credit monitoring service such as CreditKarma.com or CreditSesame.com, which will notify you when there are changes to your TransUnion credit report. Or you could pay for a credit monitoring service, such as GOFreeCredit.com, which monitors activity on your credit reports from all three of the bureaus.
Find Out: How to Dispute Credit Report Errors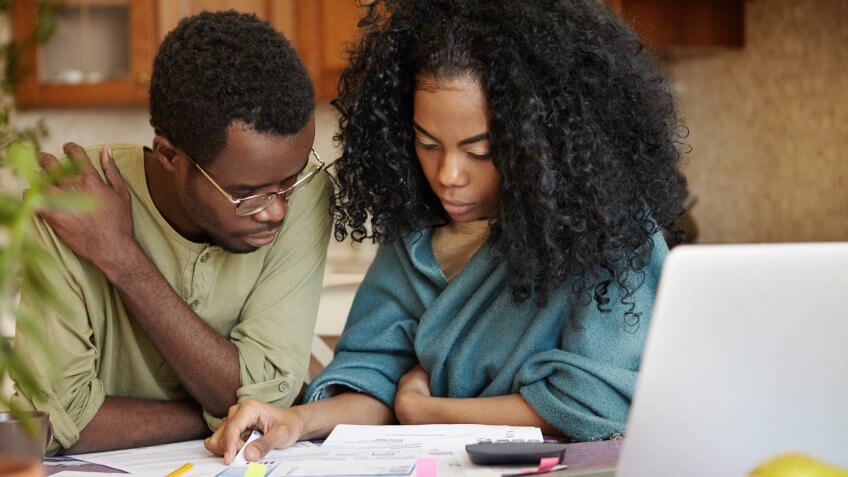 WAYHOME studio / Shutterstock.com
Frequently Reviewing Expenses Can Help Lower Costs
Perhaps you compare rates when signing up for utilities, wireless or internet service, or insurance to find the best deal. But you could be missing out on savings if you don't shop around regularly or keep tabs on your bills for unnecessary or excessive fees.
For example, consumers who shop around for new auto insurance and switch carriers save an average of $356 on their annual premiums, according to a study by J.D. Power. You might be able to lower your mortgage payment by refinancing, or cut your monthly bills by negotiating lower rates with your providers and shopping for lower-cost alternatives.
Mark your calendar or set an alert to remind you to compare prices once a year on the services you're getting. During the year, check your monthly bills — even if they're paid automatically — to make sure your rates haven't risen or you're being hit with unexpected fees.
Rawpixel.com / Shutterstock.com
Focusing on Making More Money Can Improve Your Life
Diligently cutting costs can only help your bottom line so much.
"Even if you reduce your monthly expenses to zero, you're only saving as much as you were once spending," O'Connell said. You could benefit more by shifting from an obsession with saving money to making money.
"As much as I love and live by my frugal tips and tricks, learning how to make more money has been one of the most transformative skills and experiences of my 20s," she said.
Being committed to making more helped O'Connell triple her income in just one year. To make more, O'Connell recommended starting by asking for a raise, which you can do by following these tips to get a bigger paycheck.
"Don't limit how much you can earn by failing to negotiate," she said. If negotiating doesn't pay off, it might be time to consider a new employer or client if you're a freelancer. "A new job gives you the opportunity to re-anchor your salary at a level that's in line with your desired income."
Also look for ways to leverage your skills to bring in income beyond your 9-to-5 job. You might be able to start a side business doing something you love rather than just something that helps pay the bills. Once more money starts coming in, it will be easier to live the life you want.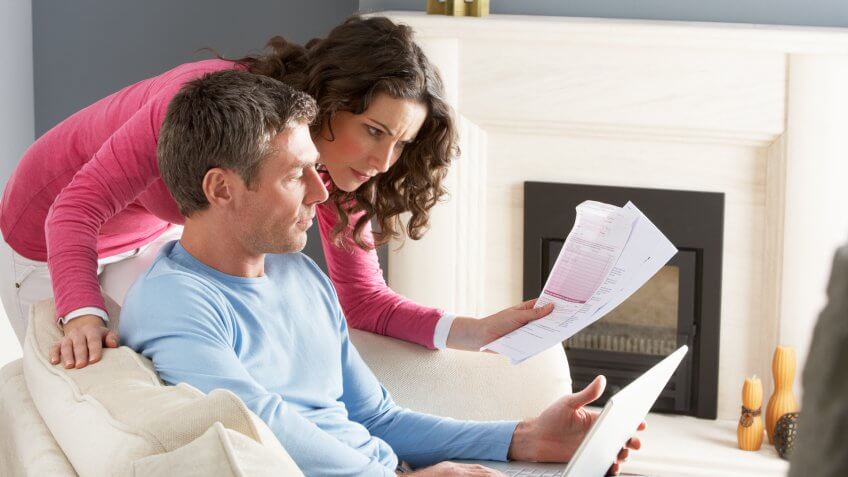 oliveromg / Shutterstock.com
Keeping Tabs on Net Worth Can Pay Off
Keeping tabs on your net worth might seem like a waste of time if you're not super rich. After all, why bother with the calculations if you know you're not worth much? Because knowing how much you have versus how much you owe is an important part of financial planning, that's why.
"I record my net worth each month, checking all of my accounts and recording their balances into a spreadsheet," Wang said. "It keeps me generally knowledgeable about my finances. I know how much I'm spending, earning and saving each month because I check it."
Regularly calculating your net worth will help you see if your assets are increasing more than your liabilities and whether you're living within your means. A study by The Guardian Life Insurance Company of America found that two-thirds of Americans wouldn't describe themselves as being good at living within their means. Taking steps to live within your means, though, can help reduce stress and increase confidence, according to the study.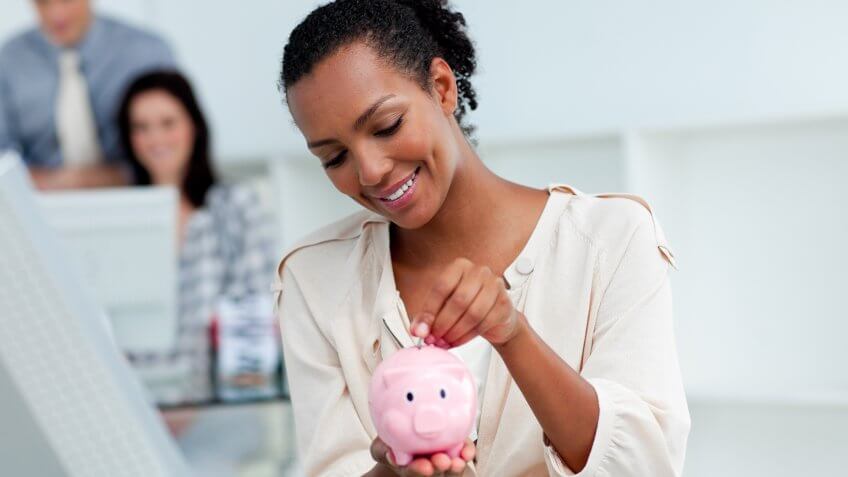 ESB Professional / Shutterstock.com
Making Saving a Priority Boosts Confidence
You don't have to obsess over the balance in your retirement account to see the benefit of saving for the future. Simply participating in a 401k or individual retirement plan can have a positive effect on how you feel about your finances.
Workers who have a retirement plan are less likely to report that they feel stressed about preparing for retirement than those without a plan, according to an Employee Benefit Research Institute report. And 71 percent of workers with a plan are somewhat or very confident they will have enough to live comfortably in retirement. Just 33 percent of workers without a plan are somewhat or very confident they'll have enough.
However, if you go beyond just participating in a plan by making saving a priority, you can turn that confidence into a reality. Start by calculating how much you need to retire — not just guessing. Then you can figure how much you need to set aside each month to reach that savings goal. If you're diligent, you can retire rich. Just don't go overboard when focusing on your money and finances.
"There's only so much you can impact on a daily basis," Wang said. "If you spend too much time, your obsessing gets in the way of actual execution. It can become paralyzing."
So find a good balance that helps you stay on top of your finances and make the most of your money without consuming your every thought.
Keep Reading: 20 Tricks to Retiring Rich