5 Ways to Save Money on Wine in Time for the Cougar Town Season Premiere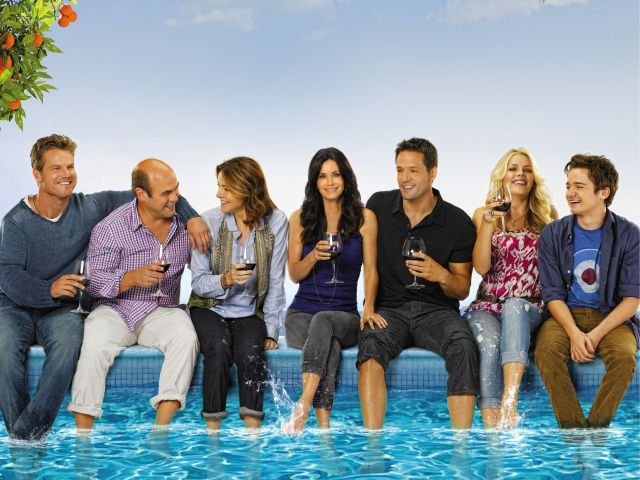 The Cougar Town season premiere is only a couple of days away, meaning it's time for fun, laughs and lots of wine! So, of course, the only way to celebrate the premiere the right way is with a tasty glass or two.
Of course, wine doesn't always come cheap, so we've provided a few ways to save money on wine that don't require you and your friends to enjoy the start of season four with Two Buck Chuck.
Cougar Town Moving to TBS
If you're a faithful fan of the show, you might have been surprised to learn about Cougar Town moving to TBS from ABC. Following the third season finale, TBS announced that it had purchased the rights to the series for 15 episodes with options for additional seasons. This is great news for both the cast and fans.
5 Ways to Save Money on Wine
Cougar Town
 premiere, it's important to find affordable wine that can fill your Big Carl, Big Lou or beloved Big Joe wine glass. The trick is choosing a wine that is both low-cost and tastes great. Here are some tips to help in your search:
Buy box wine: Many people turn up their noses at box wine, but some wineries and wine companies have become talented at producing great-tasting box wine that costs less than $10.
Buy it by the Case: If you drink wine as much as Jules, you should consider buying your wine buy the case. The more you purchase at once, the cheaper it's going to be.
Find discount wine online: Another option to consider is buying discount wine online. Plenty of ecommerce sites are offering deep discounts on wine by the bottle or case, making your favorite brands incredibly affordable.
Get Wine from a Winery: Wineries typically offer their wines at affordable prices. They may also allow you to buy by the case for added savings.
Visit Your Local Trader Joe's: If you're still wondering where to buy wine that's incredible cheap, consider your local Trader Joe's. The quality of the store's wines is up for debate, but if you're looking for a cheap option, you can't beat $2-$3 a bottle.
Now you have a variety of ways to enjoy the Cougar Town premiere — just don't drink too much. The last thing you want to do is secure your affordable wine only to miss the season premiere!
Image: tvsweetheart.com