What's in Warren Buffett's Wallet?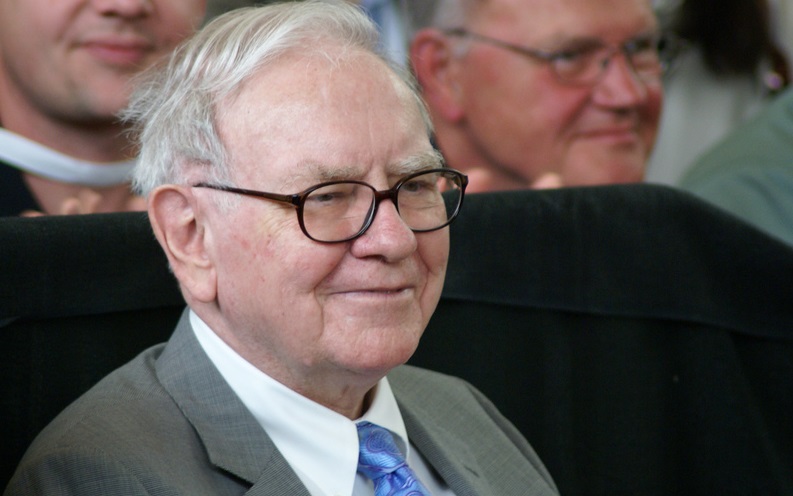 GOBankingRates found that the Oracle of Omaha is actually pretty practical about what he carries around in his pocket. We asked Buffett: "What's always in your wallet (aside from your I.D.), and why can't you leave home without it?"
Buffett shared two items that he cherishes so much he always keeps them close at hand. "I've got pictures of my children when they were young, and there are pictures of my grandchildren when they were young," Buffett told GOBankingRates. The $66.7 billion investor also noted, "I have a $50 dollar bill from a bank we owned in Rockford, Illinois that's signed by the fella who ran the bank for me. They issued their own currency, so I carry that around for good luck."
>>Read The 21 Surprising Facts You Never Knew About Warren Buffett
Having a billion-dollar wallet is something that the average American can only dream about, but a select few of the world's wealthiest people can carry that kind of purchasing power around in their back pockets. Warren Buffett, the investment mogul who currently ranks third on Forbes' 2014 List of the Richest People On The Planet, is one such influencer.
Photo: BorsheimsJewelry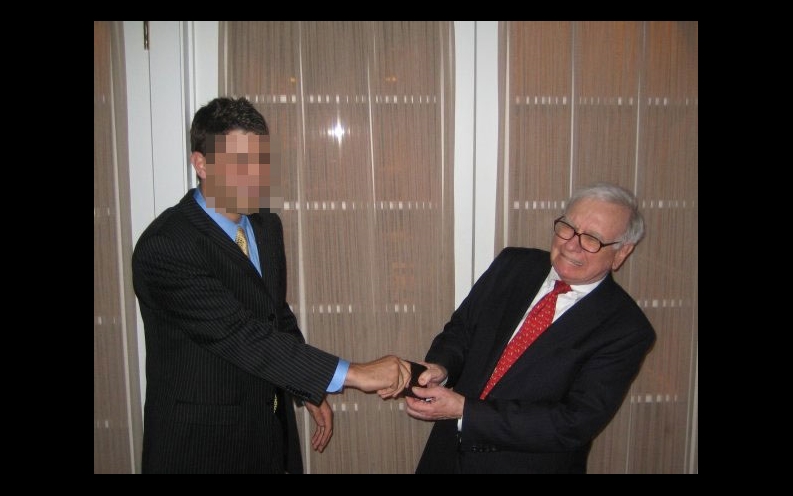 The Popularity of Warren Buffett's Wallet
Despite his humble nature, Warren Buffett continues to be the embodiment of what all novice investors and entrepreneurs hope to achieve financially. Followers are always working to get near Buffett's level; sometimes they even get an opportunity to get close to his billions — symbolically, at least.
>>Find Out Which 10 Investors Are Beating Warren Buffett
Warren Buffett's wallet is almost as famous as the man himself. Here is a roundup of Buffett photo ops, wallet included.
Photo: dealbreaker.com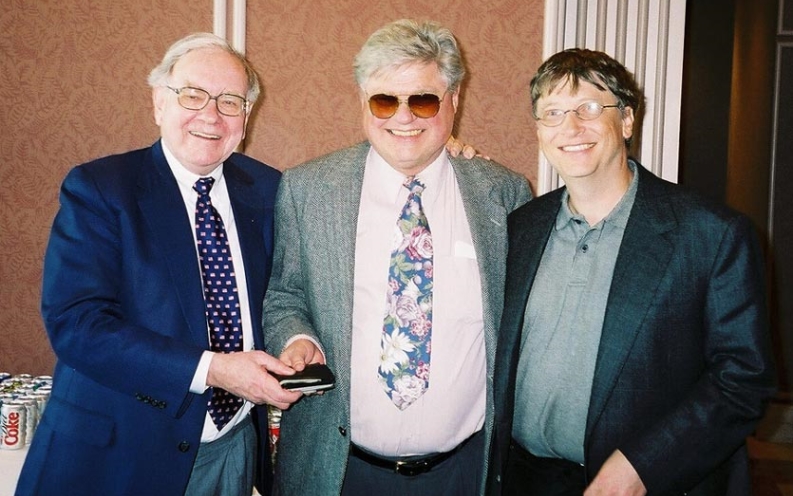 Here, the popular wallet makes an appearance with double the trouble, Warren Buffett and Bill Gates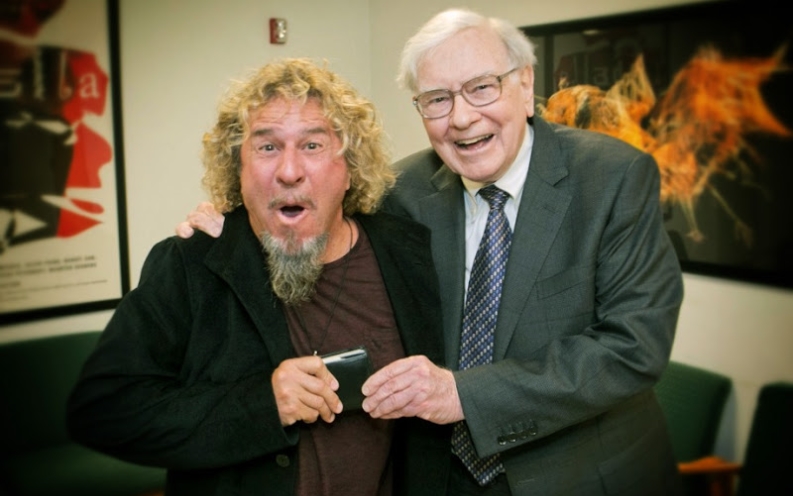 Musician Sammy Hagar got to cross one item off of his checklist
Meeting Warren Buffett was on my bucket list – we had a great time trading tips and joking around! Hagar said on his Google+ account.
Photo: Sammy Hagar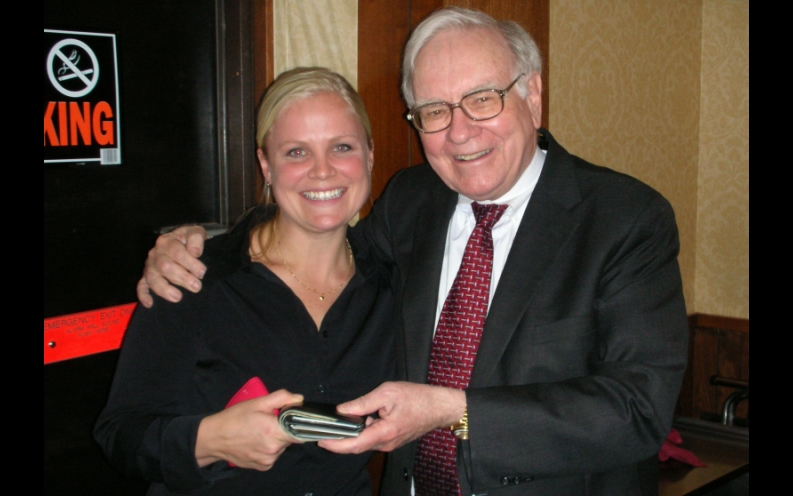 Buffett and the University of Kanasas Alum
Hilla Skiba, University of Kansas graduate and assistant professor at the University of Wyoming, had the opportunity to meet Buffett in person at a Q-and-A session in Omaha.
Photo: University of Wyoming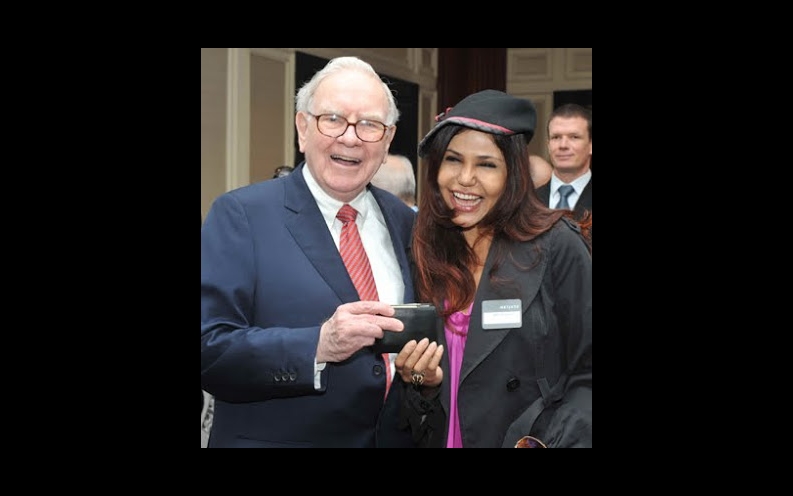 Warren Buffett hands his wallet to luxury brand consultant Nisha JamVwal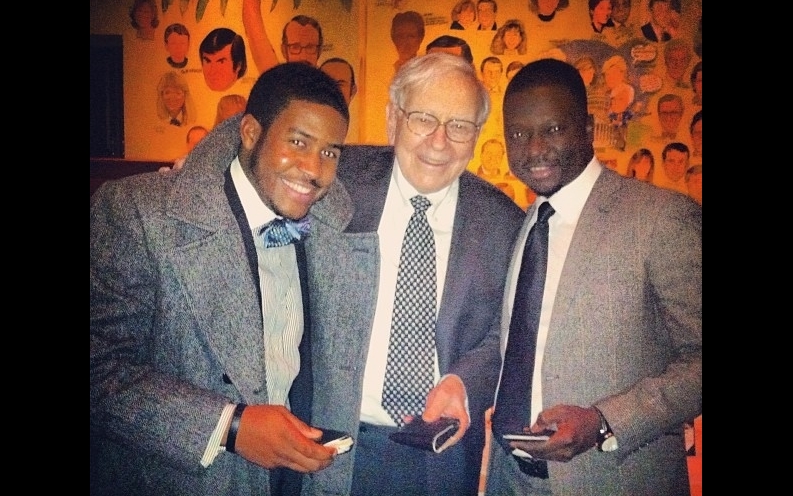 Buffett encourages the now-famous wallet cameo
"Great evening—after diner Warren Buffett asked us to pull our wallets out:) A great and modest guy- One of the richest man in the World wants to pay more taxes and thinks his super-rich friends should too. He is considered the most successful investor of the 20th century. With all of that he pledged to give away 99 percent of his fortune to philanthropic causes #WarrenBuffett #GivingBack #give1project #thankful #globalleadership"
-Instagram user @theoneniang
Photo: @thioneniang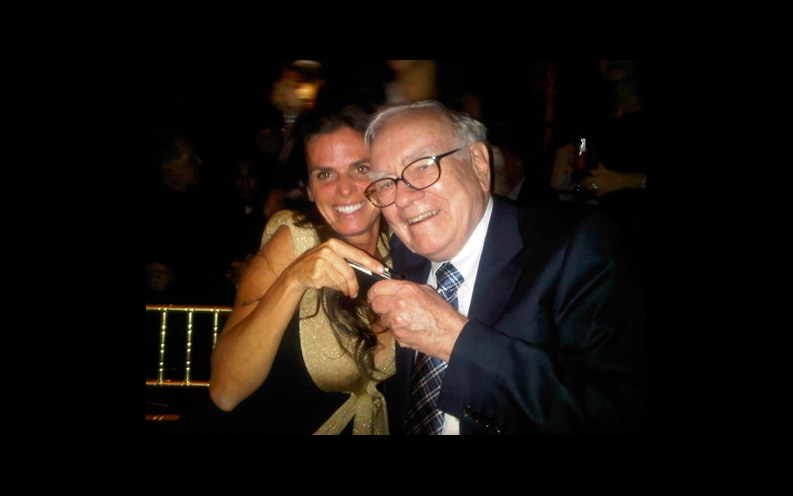 Warren Buffett and wallet graciously make an appearance at a special banquet