Why Brad Pitt Keeps $1,100 in His Wallet Instead of His Bank Account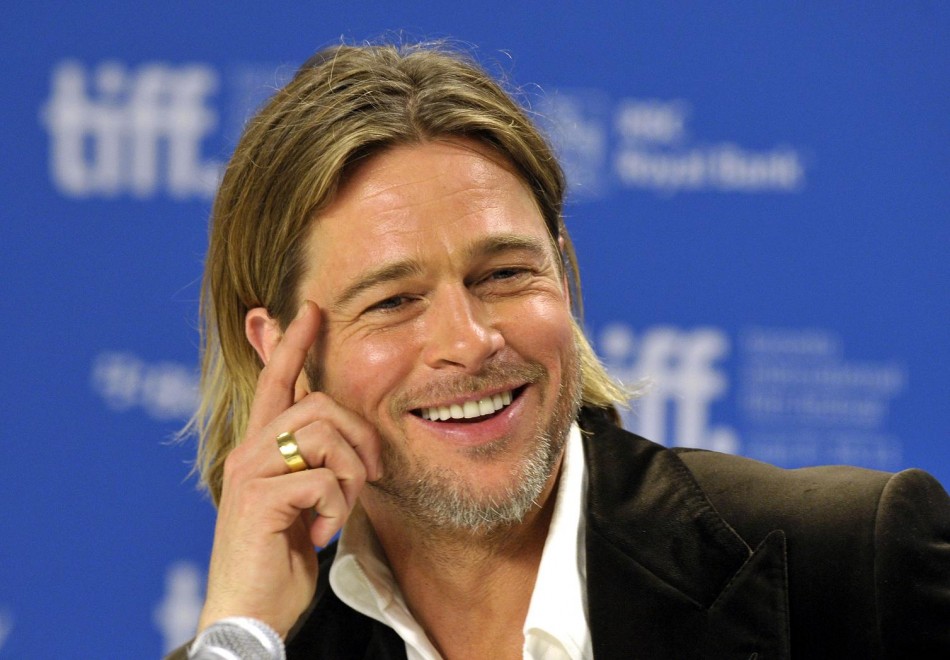 Celebrities often get a bad rap for flaunting money in the form of exotic cars, multi-acre villas and designer clothing. Thanks to their lavish lifestyles, Hollywood celebs' bank accounts allow them to carry more than the casual $50 cash in their wallets — in fact, A-lister Brad Pitt was found to be lugging around a hefty $1,100 on his person over Thanksgiving.
But unlike the other celebrities who'd rather spend that cash on an overpriced haircut or a new handbag, Pitt keeps this wad of cash on hand should an opportunity for charitable giving arise. And for the neonatal unit of Southampton General Hospital in England, this is exactly what happened.
Brad Pitt Donates $1,100 to Hospital Fundraiser
Tricia Wilson-Hughes of the Southampton Hospital charity happened to be working at a nearby gift shop where the filming of Brad Pitt's upcoming film "World War Z" was taking place.
She made rounds to the film's crew members and managed to raise about £40, which equates to about $64. Then, Wilson-Hughes approached Pitt's security personnel and asked if Brad Pitt would be willing to make a £50 donation. When the bodyguard returned, she was "completely dumbstruck."
Her fundraising efforts for the neonatal care unit was inspired by her close friend, Karley Gallagher, whose son Zachary was treated at the Southampton General Hospital for his gastroschisis. After nine weeks of close supervision in intensive care, Zachary had a successful recovery and was released.
Pitt No Stranger to Charitable Giving
Brad Pitt is no stranger to philanthropy and has often participated in acts of charitable giving. In 2006, he and wife, Angelina Jolie, donated an impressive $8 million to charity, according to tax records. In addition to the $1,100 donation to the Southampton hospital, Pitt recently showed his support of marriage equality through the Human Rights Campaign with a $100,000 contribution.
Additionally, he founded the The Make It Right Foundation, a nonprofit organization which raises funds for displaced victims of Hurricane Katrina. Brad and Angelina founded the Jolie-Pitt Foundation which strives to fight against rural poverty, while protecting natural resources and maintaining wildlife conservation.
With such a charitable history, there's no doubt Pitt already has his pockets lined and checkbook ready for another generous gift.
Photo: IBTimes