Wichita Ranked Among Top 10 Best Cities for Saving Money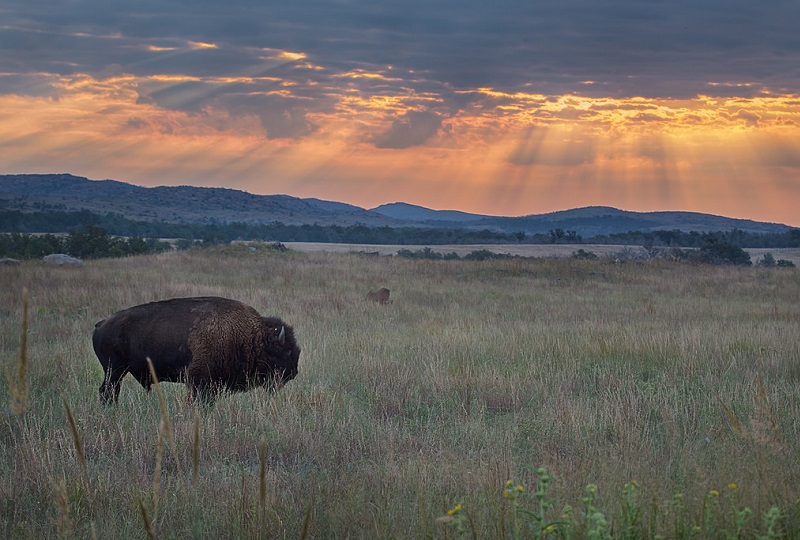 If you want to save more money, you might consider moving to Wichita, Kan. Wichita ranked No. 7 on GOBankingRates' list of the 10 best cities for saving money. To come up with the top 10, GOBankingRates scored the 100 largest cities by population, rating them according to several criteria. With a population of 382,552, Wichita is a good-sized metro area but not so huge as to be overwhelming — and its cost of living means it won't overwhelm your budget.
Use this guide to plan your budget for 2015 >>>
How Living in Wichita Can Help You Save Money
Wichita has a low median home price of $118,400. Although Wichita's new housing starts in the fall were slow compared to national averages, continued low home prices means that now can be a great opportunity to buy. In addition to deals on homes, median rent in Wichita is an affordable $661 per month.
According to BestPlaces.net, Wichita's cost of living is 13 percent below the U.S. average. Although the sales tax is on the higher end at 7.15 percent, it is offset by a low average gas price of $1.82 a gallon. The relatively low gas price makes Wichita an affordable place for commuters and for people who want to enjoy road  trips in the area, such as a day trip along the scenic Flint Hills Byway. Or, you can leave your car at home and travel the city using the Wichita Transit system and save even more money.
Wichita's median income of $43,776 is below the U.S. average of just over $53,000, and its unemployment rate of 6.2 percent affected its standing in the GOBankingRates survey. According to the Center for Economic Development and Business Research at Wichita State University, however, the city is expected to add 4,228 non-farm jobs by the end of 2015. The services sector, which includes health and education, is expected to increase the most.
Related: 10 High-Paying Jobs for College Dropouts
Other Benefits of Living in Wichita
Beyond the cost-of-living data, Wichita has many amenities that residents can take advantage of to enhance their quality of life. Whether it's fishing in Chisholm Island Pond, golfing at one of the many public courses or just taking a drive in the country, there are plenty of recreational options for budgets of all sizes.
Some of the city's most famous attractions are also some of the most economical. Trip Advisor ranks the Sedgwick County Zoo and Botanica: The Wichita Gardens as the top two things to do in Wichita, and both offer low admission prices. Old Town has more than 100 businesses, including restaurants, shopping, museums, and clubs, and the city has its own professional baseball and hockey teams, so there's plenty to do for fun that allows you to stay within your budget.
With all that it has going for it, you can see why Wichita ranked in the top 10 list of the best places for saving money. It's a city with culture and opportunity without the hefty costs of some larger metro areas.
Survey Methodology: Cities are ranked according to the GOBankingRates indicator, which scored the 100 largest U.S. cities by population in each of the following: population, sales tax, median house/condo value, median monthly rent, median income, unemployment rate and gas prices. Each criterion was weighted equally, and scores in each category were combined to calculate final rankings.
Additional Sources: Unemployment rate — Bureau of Labor Statistics; sales tax — sale-tax.com; median home/condo price, median monthly rent, median household income and unemployment rate — City-Data.com and Zillow.com; average daily gas prices — gasbuddy.com.
Note: Official rankings are adjusted to accommodate ties — some numbers might be skipped in order to reflect a range of 1-100.
Photo credit: Larry Smith