Live Blog Updates: Recession News, Stock Market Trends, Elon Musk and More (June 22, 2022)
Inflation Hack: Uber Offers Shared Rides Again in Select Cities
When the coronavirus pandemic hit, Uber discontinued its shared ride service, Uber Pool, making discounted shared rides with strangers out of the question. On Tuesday, the ride-hailing giant introduced the rebranded UberX Share and is offering shared rides in nine major American cities.
UberX Share will be available in Chicago, Indianapolis, Los Angeles, New York, Phoenix, Pittsburgh, Portland, San Diego and San Francisco. The service will be introduced to other cities soon, according to a company press statement.
Southern States More Likely To Feel Pinch of Inflation
A new Merchant Maverick study has shown that residents of Southern states may feel the hit to their wallets even more intensely than elsewhere. Its inaugural report, "The 10 U.S. States Where Inflation Is Hitting Consumers The Hardest," examined where inflation is rising the fastest, and how much existing factors within a state may contribute to the stress on a household budget.
One of the key findings is that inflation is causing prices to rise higher and faster in the South than in the rest of the country, which, combined with generally lower median household incomes, is affecting the region the most.
The report noted that one of the reasons is that the South is likely a victim of its own success, with key metropolitan areas such as Atlanta, Austin and Tampa absorbing an influx of new residents, predominantly from the Northeast and West Coast.
For a more in-depth breakdown, click here to read the full article.
Which Value Stocks Are Worth a Buy Right Now?
A value stock is one that seems to be undervalued based on a combination of factors, such as its valuation history, current stock price, dividend yield, dominant market share and others. Of course, this definition begs the question: Why wouldn't investors only buy value stocks?
The reason is that so-called "value stocks" aren't generally newsmakers — some would even classify them as "boring." Think about the stocks you hear on the financial news all day; typically, they are the exciting, high-flying stocks like Tesla and GameStop that make huge moves. Tesla, for example, gained over 700% in 2020, while GameStop popped over 400% in a single week in early 2021.
Meanwhile, oil and gas companies, utilities and other more traditional companies tend to lumber along under the radar. But that doesn't mean these names can't generate big profits.
Here's a look at 10 stocks that can be considered values in today's market.
Experts Deem Tesla Shares 'Strong Buy' Even as Stock Slides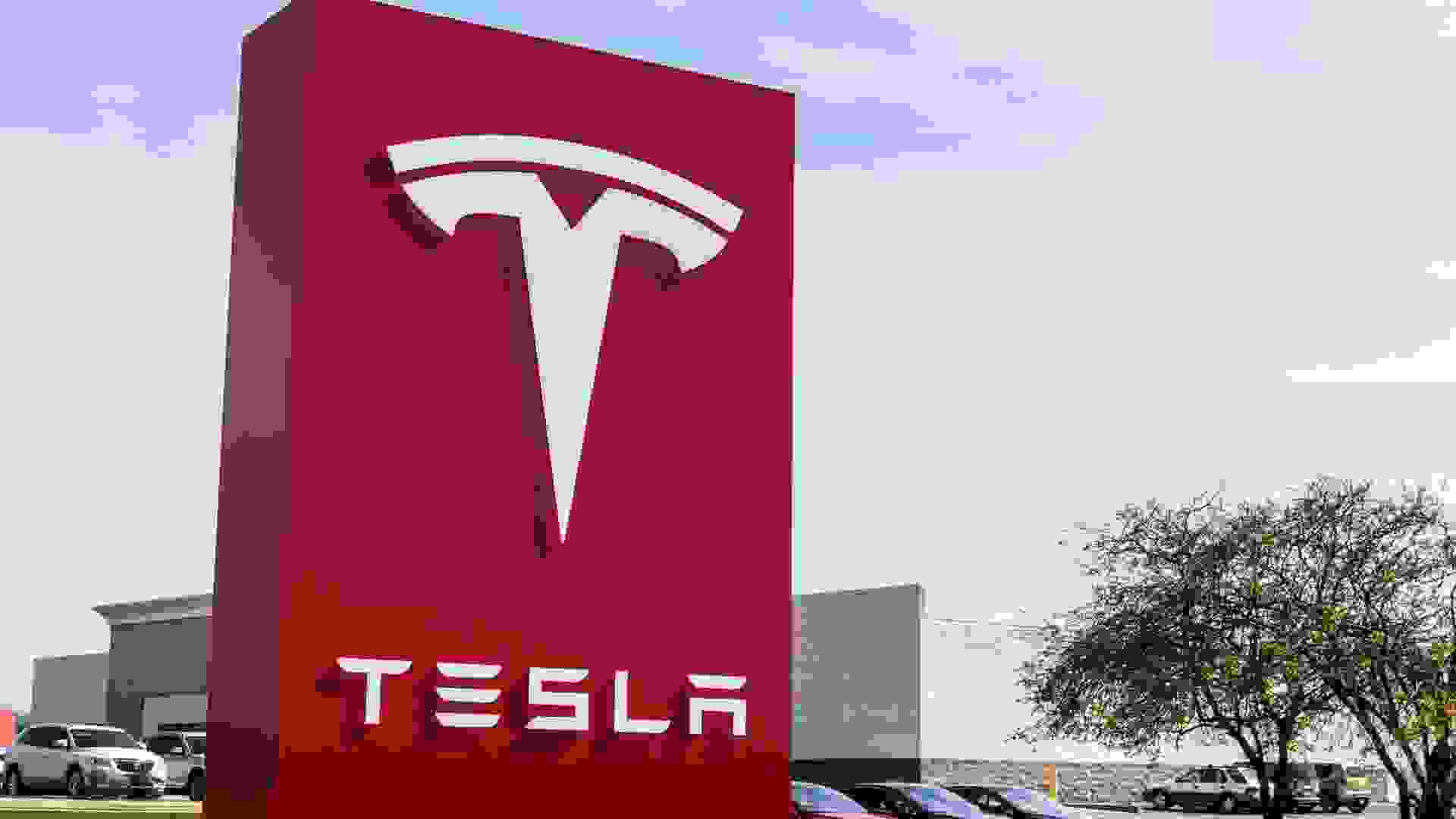 Tesla shares have been fluctuating in value in recent weeks because of several factors, the most notable of them being CEO Elon Musk's chaotic $44 billion Twitter deal. Some analysts say, however, that the recent stock selloff has overshadowed several key positives in the Tesla story and the opportunities that could come with it, including a "compelling entry point."
Recently, the stock price has suffered from a broad tech sell-off, growing recessionary fears, COVID-19-related production issues at its Shanghai factory, Musk's stock sales to fund his planned acquisition of Twitter, and concerns related to revenue and EPS growth from growing competition and rising costs, Garrett Nelson, vice president and senior equity analyst at CFRA Research, wrote in a note sent to GOBankingRates.
In turn, he says that "Tesla has been unfairly punished by the market," claiming that these factors are overshadowing several key positives, including exceptional operational and earnings execution, future production growth from the recent startup of the Austin and Berlin factories, dramatic balance sheet improvement, and an impressive pipeline of future products.
UPDATE: Despite Powell's Efforts To Tame Inflation, Some Experts Say 'We Need a Recession'
While Chair Jerome Powell boasts the Fed is strongly committed to bringing inflation down, some experts such as Louis Ricci of Emles Advisors say the biggest question is if they are willing to risk a recession:
"The most hawkish traders are saying we need a recession in order to get demand for crude etc. down – and if the Fed is intent on targeting headline inflation, this may be their only option. However, if Powell really wants to avoid a recession, and focuses on core CPI and what is directly under his control, markets may see relief sooner than expected," he explained.
Save Money on Amazon with $10 Stampcard Promotion for Prime Members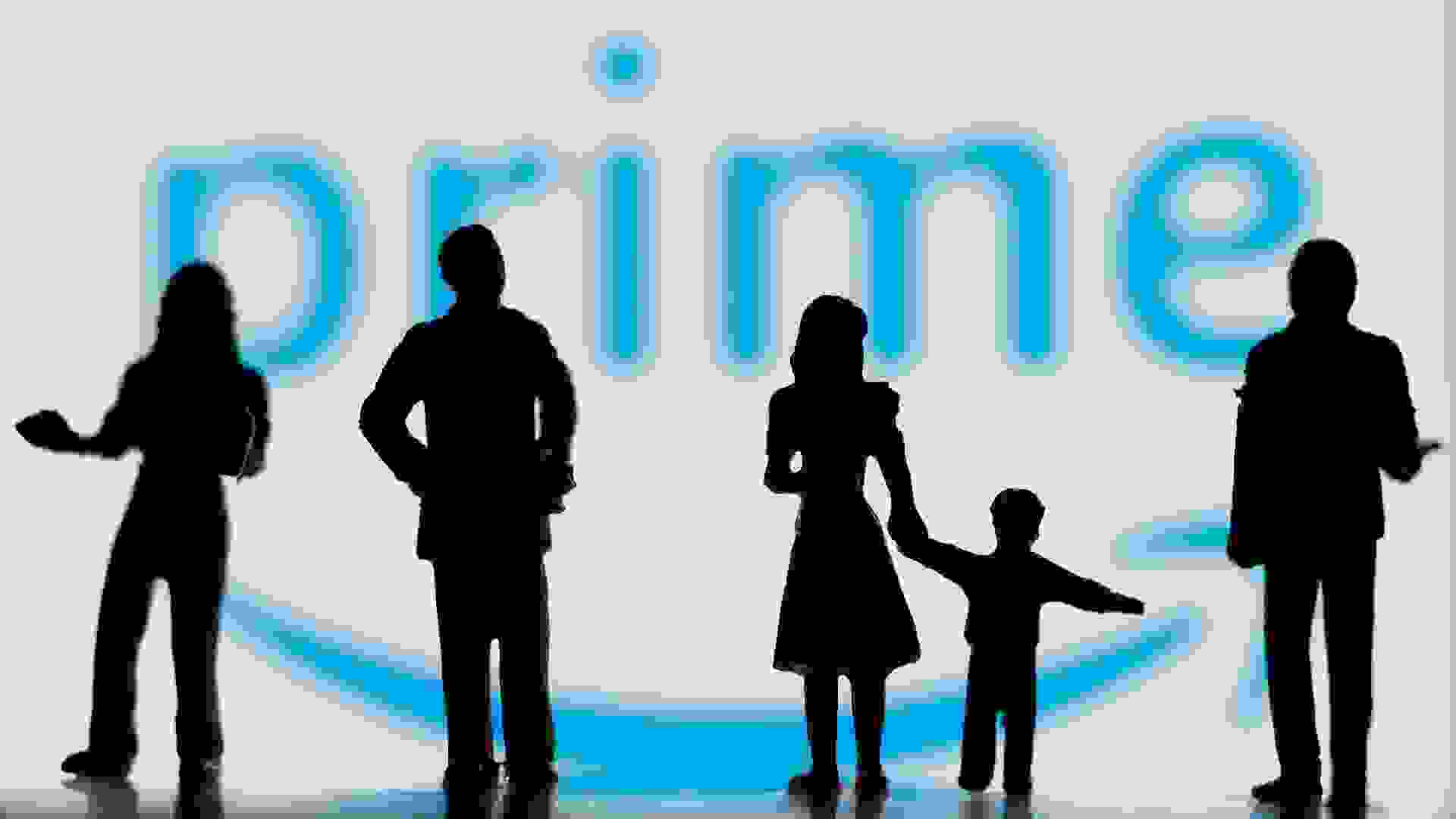 If you're planning to shop on Amazon Prime Day, you can earn $10 by participating in Amazon's Stampcard promo from now until July 13.
Prime members can participate in the promotion by selecting "Activate your Stampcard" on the Prime Stampcard page. You must complete four activities and receive a stamp for each one to receive your $10 promotional credit.
The four tasks include: making a Prime-eligible purchase (at least $5), streaming a Prime video, listening to a song with Prime music and borrowing an eBook on Prime Reading or Kindle Unlimited. Each Stamp may take up to 48 hours to appear on your Stampcard. If you cancel your membership before you use the $10 credit, then the credit will automatically expire.
How the Inverted Yield Curve Could Predict a Recession
A closely watched part of the U.S. Treasury yield curve inverted last week for the first time since April, following worse-than-expected inflation data, Reuters reported. An inversion also made a brief appearance this week.
Economists and other financial experts keep an eye on several different yield curves, but the 10-and-2 yield curve — the spread between the yield on the 10-year Treasury note and the yield on the two-year Treasury note — has been the best predictor of past recessions, Kiplinger reported. It cited Anu Gaggar, global investment strategist for Commonwealth Financial Network, who said the 10-and-2 yield curve has inverted 28 times since 1900, and in 22 of those instances, a recession has followed.
To learn more on the predictive powers of inverted yield curves, click here.
Average Retirement Savings in US is $168K — Where Is It Being Invested?
Recent studies show that younger Americans have greater access to and higher participation in retirement plans than previous generations, according to a new survey from ConsumerAffairs, a for-profit company that provides consumer guides and information. It cited one study showing that millennials had higher balances in their 401(k)s than Gen Xers did at the same age.
In terms of what kinds of assets Americans are using to fund their retirements, here is what the ConsumerAffairs study found:
71% plan to depend on savings outside of retirement funds in retirement
64% plan to depend on employer-sponsored retirement plans
48% plan to depend on retirement funds outside of work
40% plan to depend on stocks
36% plan to depend on real estate
For more on the state of retirement in America by generation, click here.
Fed 'Strongly Committed to Bring Down Inflation,' Powell Says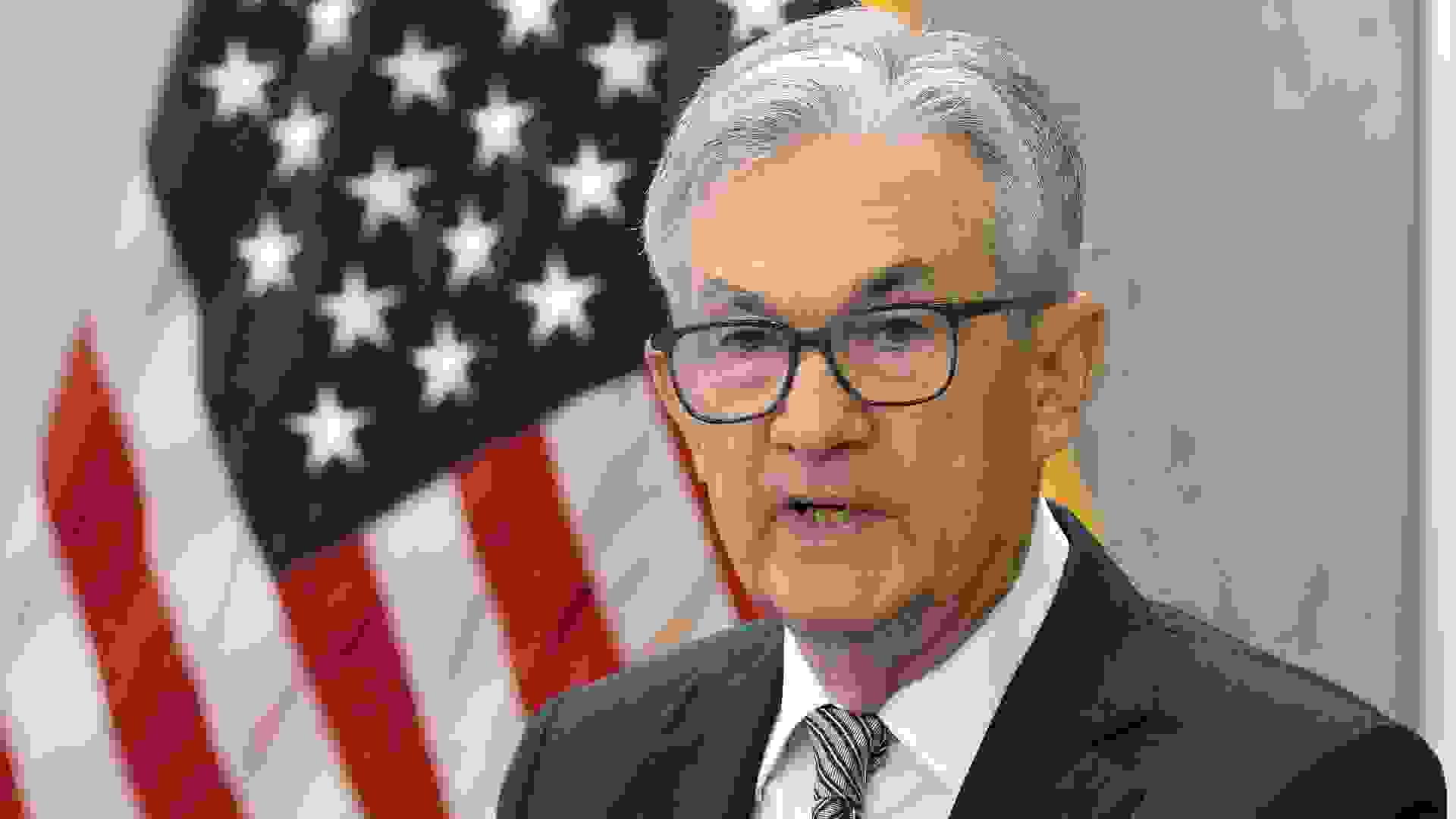 Testifying before the Senate Banking Committee, Powell said "at the Fed, we understand the hardship high inflation is causing. We are strongly committed to bringing inflation back down, and we are moving expeditiously to do so. We have both the tools we need and the resolve it will take to restore price stability on behalf of American families and businesses. It is essential that we bring inflation down if we are to have a sustained period of strong labor market conditions that benefit all," according to prepared remarks.
To Combat Potential Recession, Biden Calls on Congress for Federal Gas Tax Holiday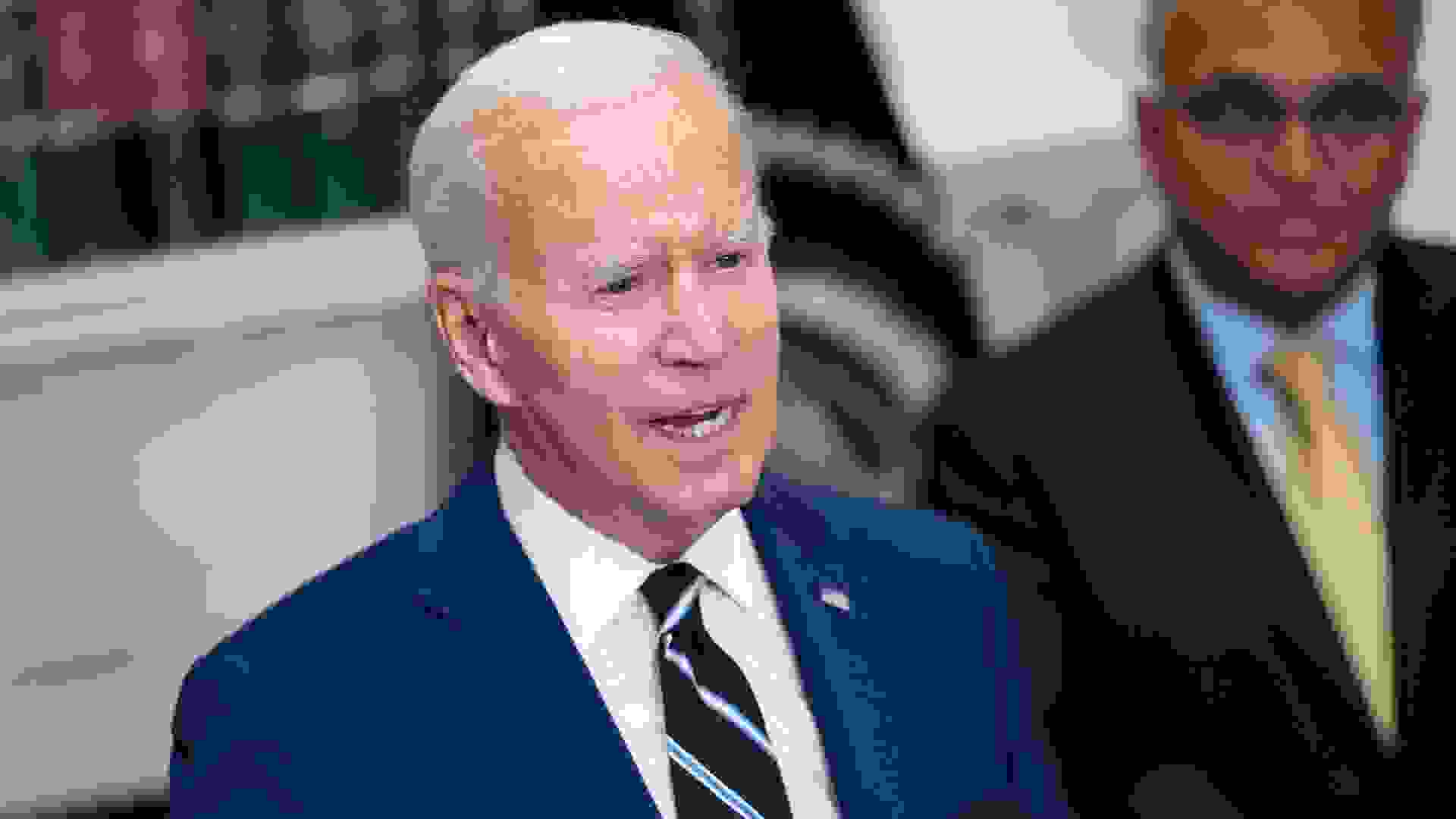 President Joe Biden is calling on Congress to suspend the federal gas tax for three months, to provide direct relief to American consumers who have been hit with what he calls "Putin's Price Hike."
The White House is also calling on states to take similar action to provide some direct relief, whether suspending their own gas taxes or helping consumers in other ways, according to a fact sheet.
"The price of gas is up dramatically around the world, and by almost $2 per gallon in America, since Putin began amassing troops on the border of Ukraine. President Biden understands that high gas prices pose a significant challenge for working families," according to the fact sheet.
The move would suspend the federal taxes which stand at 18 cents per gallon of gasoline and at 24 cents per gallon of diesel. The taxes fund highways and public transportation, through the Highway Trust Fund. The White House said it believes it can afford the $10 billion cost to suspend the gas tax to help consumers while using other revenues to make the Highway Trust Fund whole.
Elon Musk's $44 Billion Twitter Deal Approved — What's Next?
Twitter's board recommended unanimously that shareholders approve the $44 billion sale of the company to Tesla CEO Elon Musk, according to a June 21 Securities and Exchange Commission (SEC) filing.
"The Twitter Board, after considering various factors described in the section of this proxy statement captioned 'The Merger-Recommendation of the Twitter Board and Reasons for the Merger,' has unanimously: (1) determined that the merger agreement is advisable and the merger and the other transactions contemplated by the merger agreement are fair to, advisable and in the best interests of Twitter and its stockholders," according to the filing.
However, Musk reiterated that he still has concerns about the Twitter deal before it could go forward. Speaking at the Qatar Economic Forum the same day, he said there are still "a few unresolved matters."
Here Are 4 Indicators That the Housing Market Is Slowing Down
In recent months, some experts have said that the real estate market could be "heading back to sanity" in the summer of 2022. Meanwhile, one report from Moody's Analytics showed that housing prices could drop by 10% in some U.S. cities.
As interest rates rise, the housing market could finally begin to cool off. "The housing market isn't crashing, but it is experiencing a hangover as it comes down from an unsustainable high," Taylor Marr, Redfin deputy chief economist, told CNN.com.
Here are some signs that the market could finally — after a dearth of inventory and a plethora of people moving fueled demand that drove home prices sky high — be cooling to what many consider normal levels.
To further explore the signs of a slowing housing market and what to do about it, click here.
As Inflation Persists, When Will Biden Decide on Gas Tax and Student Loan Relief?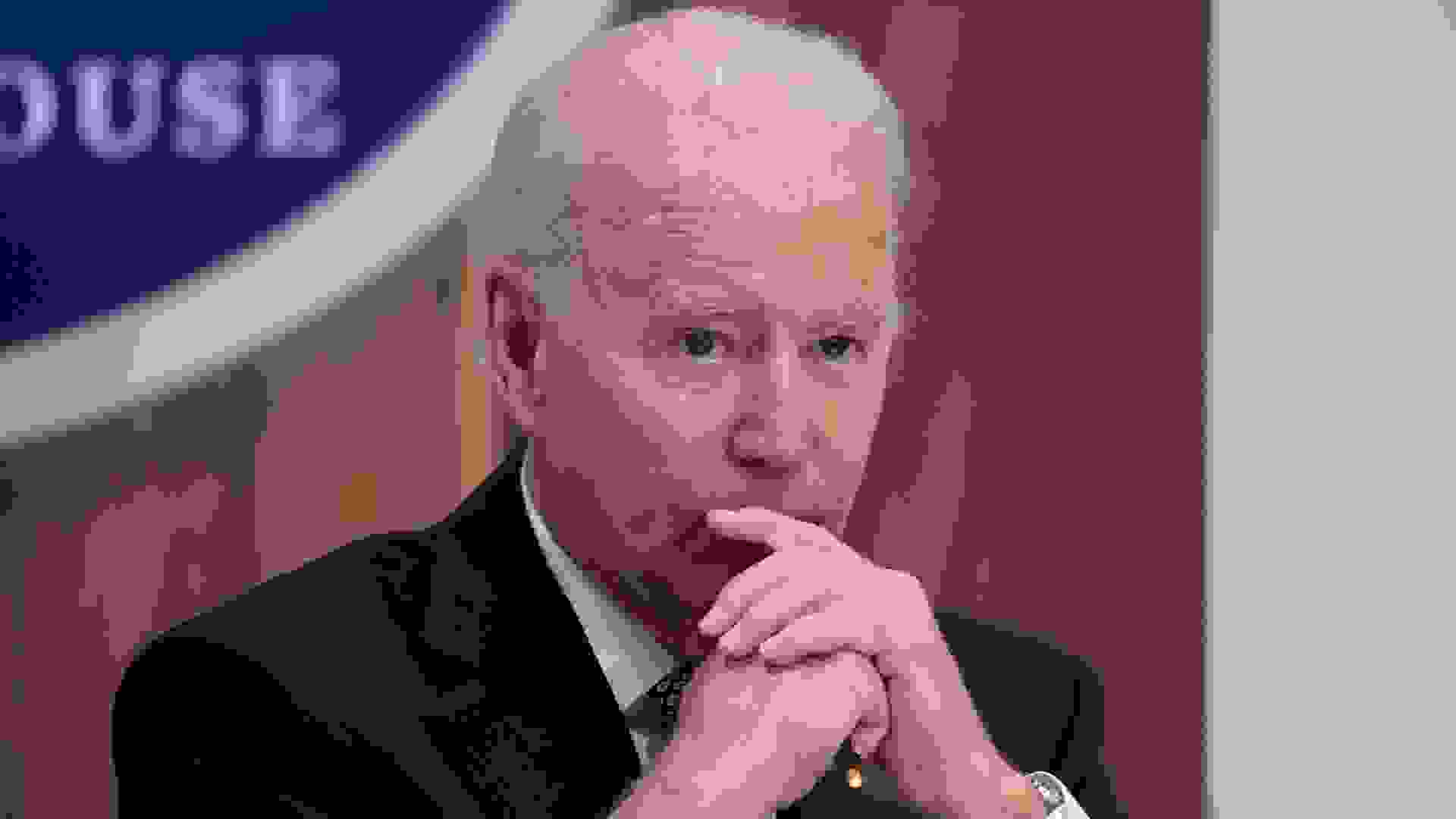 Americans seeking more clarity on how the U.S. government will deal with surging gasoline prices and burdensome student loan debt should get their answer this week, as President Joe Biden is expected to make an announcement addressing both matters.
Biden on Monday said he hopes to decide soon whether to support a federal gas tax holiday, CNN reported. He's also nearing a decision on student loan relief,.
"I hope to have a decision based on the data I'm looking for by the end the week," Biden told reporters at a press briefing in Delaware when asked whether he supports a gas tax holiday.
Secular Tech Stocks and Why They Are Advisable Right Now?
With inflation at a 41-year-high, a market that has entered bear territory, fears of a looming recession and a tech sector that is taking a beating, the road ahead for investors is tricky. Some analysts say, however, that in these panicked times for stocks and risks, one should focus on "tech secular winners" — stocks that will remain unaffected by short-term trends such as Microsoft and Apple.
Wedbush Securities analyst Dan Ives wrote in a June 20 note that, in what has been an absolutely brutal year for the market and especially tech stocks, the path of least resistance for investors is to stay away from any risk assets till the dark economic storm clouds clear.
How Inflation and Bear Market Could Affect Amazon Prime Day 2022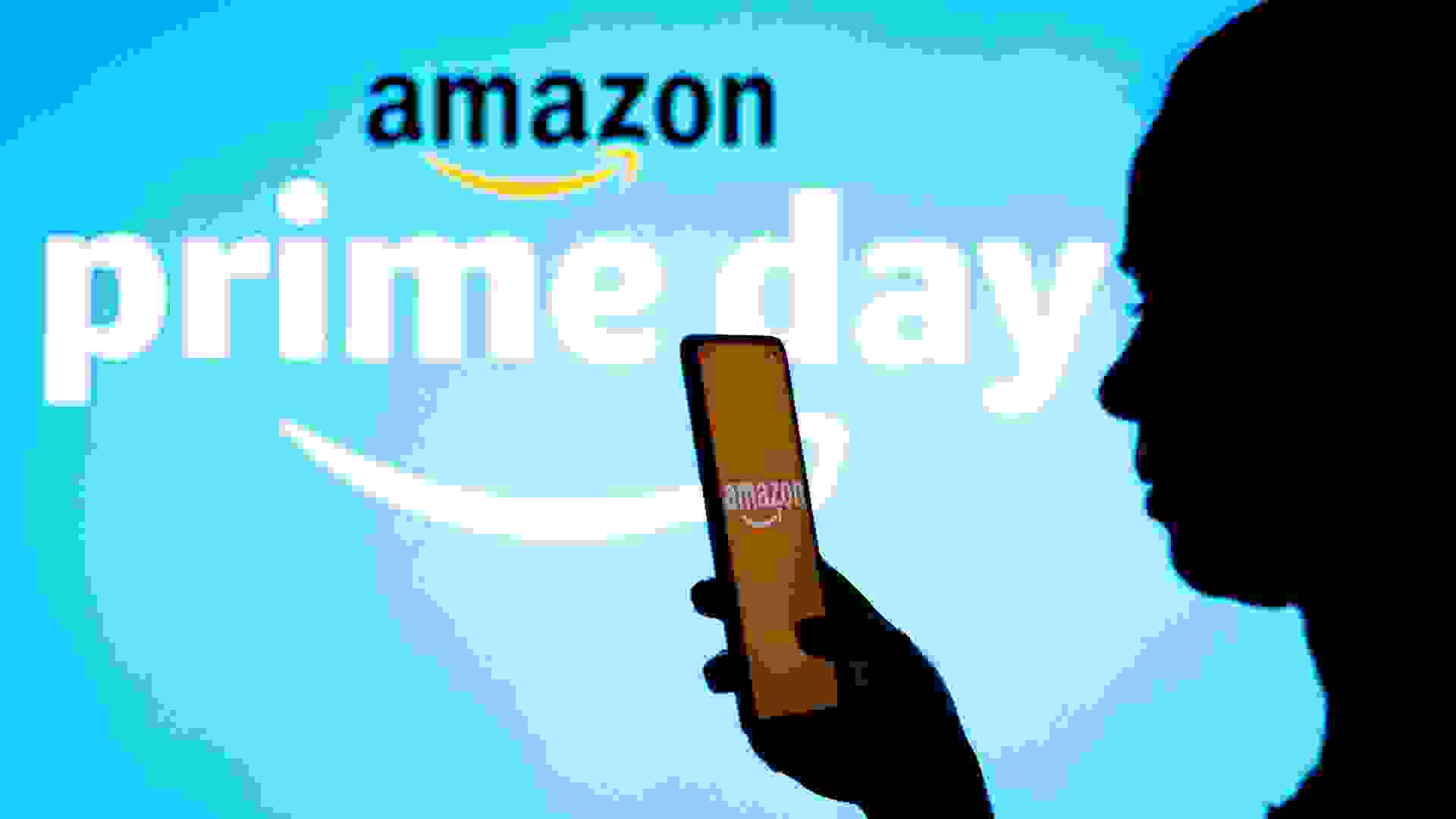 Across the world and throughout the crisis, it was harder to be a woman during the pandemic than a man. According to a report from the United Nations Foundation, COVID-19 "is rapidly unraveling the limited, but precious, progress that the world has made toward gender equality in the past few decades."
Read: COVID-19 Has Totally Undone Decades of Progress for Women Workers
Even without the virus, the world would have entered Women's History Month 2021 with the dream of gender-based pay equity still exactly that — a dream. Then came COVID-19, which forced women out of work in greater percentages than men. Women were also more likely to have their hours reduced or pay cut and missed more opportunities to advance in their careers or earn more money.
To find out more, click here.
When Stock Market Prices Hit Lowest Point During Bear Market
One of the many problems with a bear market is that you never know for sure when it will finally hit bottom. That's why it's so risky trying to time the market so you can gobble up stocks at their cheapest — because they might just get cheaper.
Even so, there are ways to make an educated guess on when a bear market will bottom out, based on what has happened previously. An analysis of every bear market since World War II by Ben Carlson, a CFA and director of Institutional Asset Management at Ritholtz Wealth Management, found that the average time from peak to trough was 12 months.
If that's the case this time around, expect the current bear market to hit bottom around the beginning of 2023, based on the fact that the last peak was in early January 2022.
For further bear market analysis of stock market, click here.
Elon Musk To Cut 10% of Salaried Employees in Next 3 Months
Speaking at the Qatar Economic Forum on June 21, Musk said his electric vehicle (EV) company's workforce would be reduced by 10% over the next three months, but that the overall headcount reduction would only be around 3.5% because hourly staff numbers are still expected to grow, according to Bloomberg.
"We grew very fast on the salaried side," Musk said at the Qatar Economic Forum, according to Bloomberg. "A year from now, I think our headcount will be higher in salaried and hourly workers, but for now the reduction will be 3% to 3.5%."
Earlier this month, Musk said he had a "super bad feeling" about the economy in an internal email to Tesla execs, as GOBankingRates previously reported. At the time he wrote, "Tesla will be reducing salaried headcount by 10% as we have become overstaffed in many areas. Note, this does not apply to anyone actually building cars, battery packs or installing sloe. Hourly headcount will increase."
For more on this development, click here to read the full story.
Kellogg 3-Way Stock Split Sends Shares Upward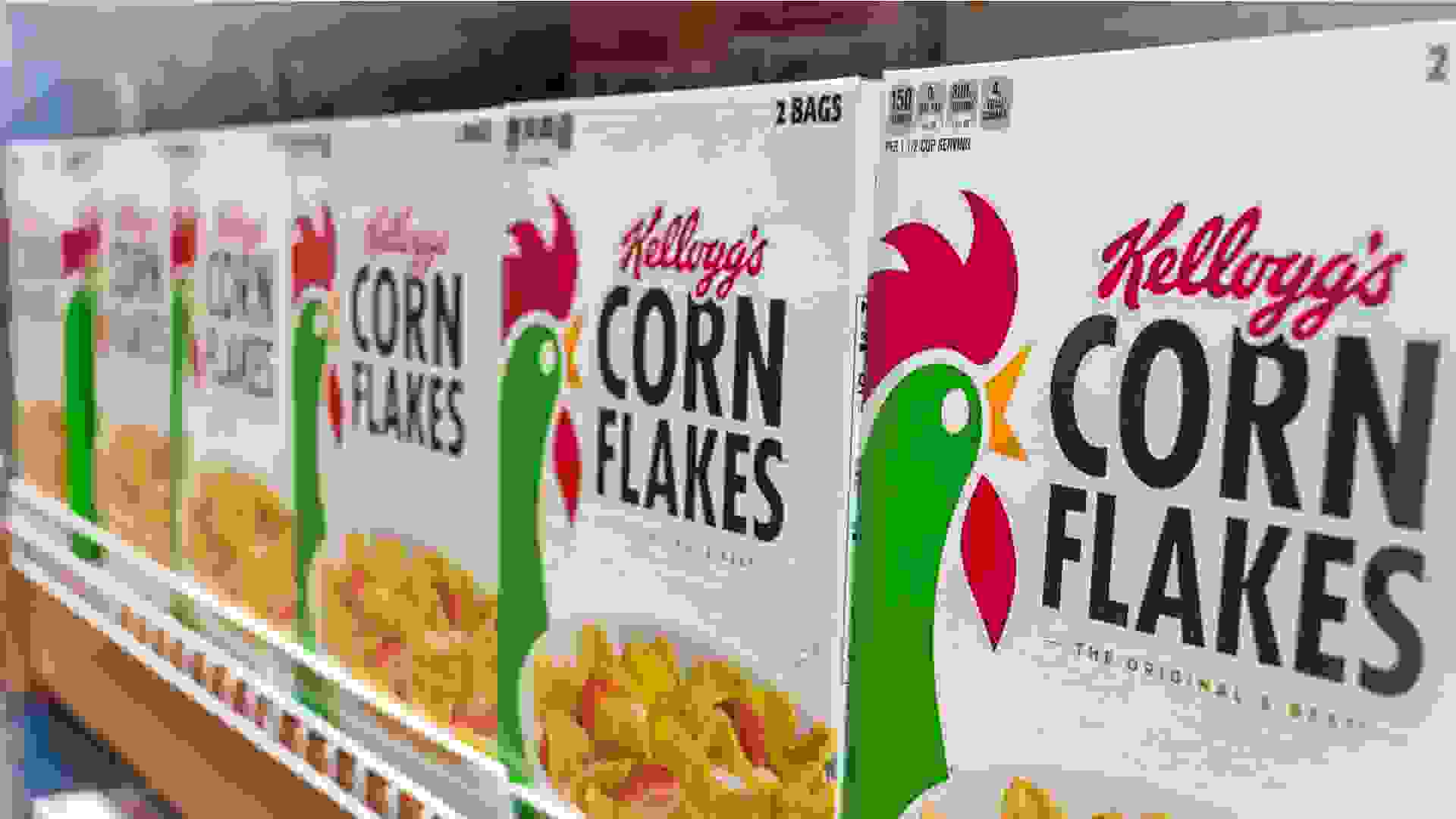 Kellogg Company announced on June 21 that its Board of Directors has approved a plan to separate its North American cereal and plant-based foods businesses into three spin-offs, to be "better positioned to unlock their full standalone potential."
The announcement sent the shares up 7.8% in pre-market trading on June 21.
The three companies, whose names will be determined later, would be "Global Snacking Co." with $11.4 billion in net sales, according to a press release. This will include global snacking, international cereal and noodles, and North America frozen breakfast. Nearly 60% of Kellogg's net sales come from global snacks, including Pringles, Cheez-It crackers, Pop-Tarts, Rice Krispies Treats, Nutri-Grain bars and RXBAR.
Planning Ahead Is the Best Way to Travel While Combatting Inflation
If there ever was a time to plan a budget vacation, it's now, with inflation running at its highest rate since 1981. Travel prices are up across the board, from air fares and lodging to gasoline and rental cars.
One of the best ways to save on travel costs is to plan ahead, according to a new survey of 1,000-plus budget travelers conducted by VacationRenter, a platform that uses automation and artificial intelligence to help travelers find rentals.
The survey found that on average, travelers who took four months or longer to plan a trip spent significantly less on accommodations and travel ($370) than those who planned for less than a month ($446).
Boomers: How To Plan Accordingly for Outliving 401(k) Savings
Baby boomers are not renowned for their frugality, having grown up in an era of rapid economic growth, mass consumerism and a feeling that the money faucet will never turn off. In retirement, however, the money can run out — a risk some boomers face as they spend their way too quickly through their retirement accounts, according to a new study from the Center for Retirement Research at Boston College.
That risk is particularly big for younger boomers whose careers came during the age of defined contribution (DC) retirement plans, such as a 401(k), rather than defined benefit (DB) pension plans.
Who Americans Blame for Increased Inflationary Spending and Debt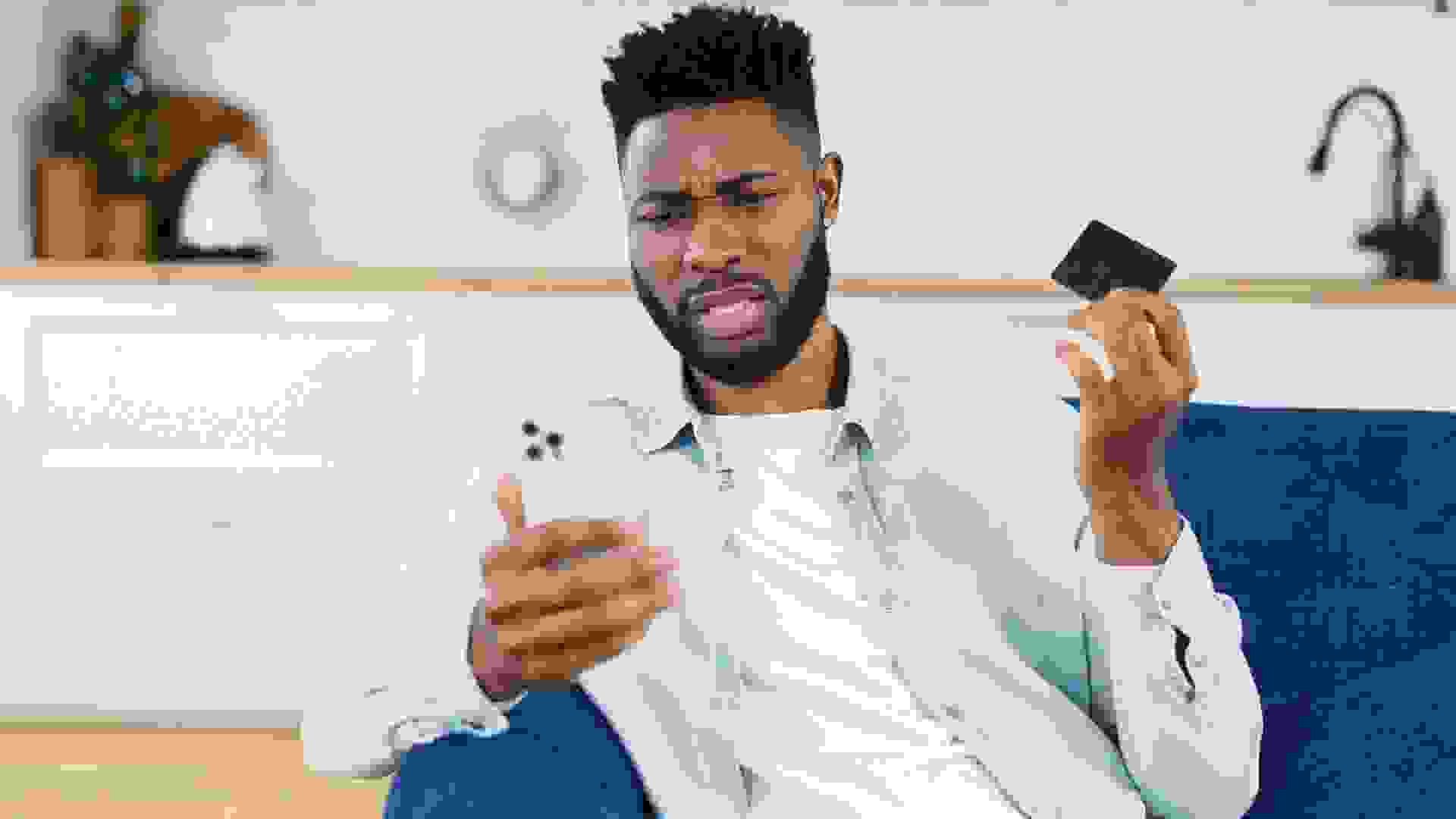 The highest inflation rate in decades has affected virtually every single human being and every sector of the economy significantly. With the consumer price index data for May rising 8.6% over the past 12 months and 1% from April to May, it is no surprise that consumers have strong opinions on who is to blame for the current inflationary crisis and how it has impacted their spending habits.
The National Retail Federation's (NRF) Consumer Views on Inflation survey of 2,000 American consumers was conducted between May 6 and May 10, 2022, and sought to engage buyers on how their purchase patterns have changed in the face of sky-high prices. It also tracked opinion on who has been responsible for the highest inflation rate in 40 years.
According to results of the NRF's consumer inflation poll, 64% of respondents blamed the government for the current inflation crisis, with 54% specifically pointing to the government's approach to policy and spending. Oil companies (42%), manufacturers (28%), banks (19%), retailers (15%) and restaurants (7%) round out the scapegoats.
Gas Prices Begin To Descend — Will It Last?
Regular gas prices have been declining ever so slightly for about a week now at the pumps. From the June 14 average national high of $5.02 per gallon, prices have decreased a fraction of a cent each day since and are under the $5 mark, according to CNN.
According to AAA's daily tracker of national and state average gas prices, the current average price of regular-grade gas rests at $4.981, down from $4.983 yesterday. Mid-Grade, premium and diesel also saw modest reductions, to hit $5.379, $5.677 and $5.815 respectively today (although diesel had its highest recorded average price just yesterday, ringing in at $5.816 a gallon).
As Inflation Leads to Bear Market, 5 Things Gen Z Should Know
A bear market is largely all new territory for most Gen Zers. Many began investing during the COVID-19 pandemic because they were out of work, had plenty of time on their hands, and had access to cash through federal stimulus programs and increased unemployment payments.
They mostly watched their investments go up in value — until this year when stocks began their long slide into a bear market. Now Gen Z investors need to figure out how to navigate their first market downturn.
Here are five things Gen Z should know to ensure they can weather the downturn in decent shape.
When Social Security Payment Disburse in July 2022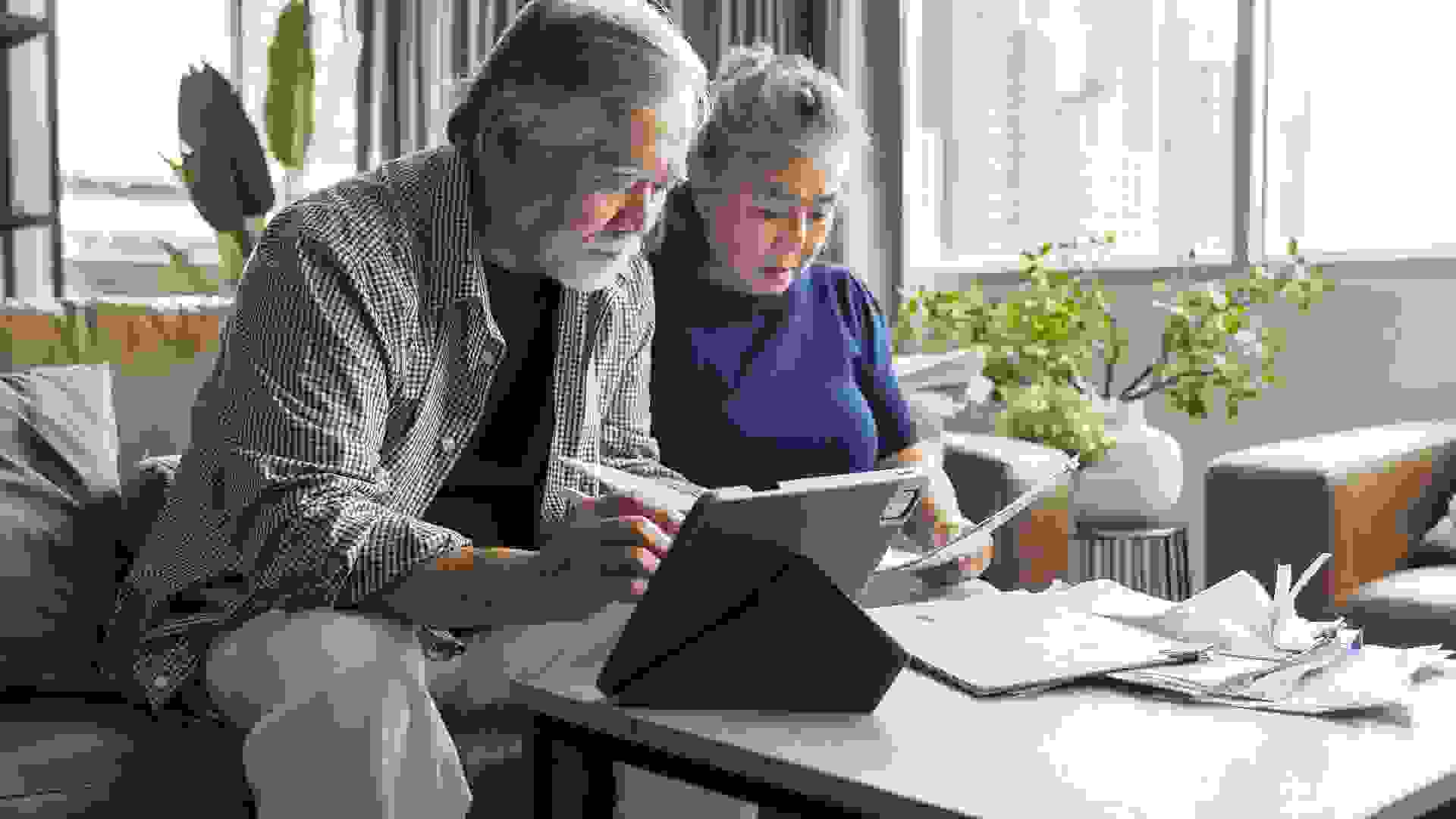 The next round of Social Security checks are scheduled to go out in early July. In May, the Consumer Price Index for All Urban Consumers (CPI-U) rose by 1.0% and the all items index increased 8.6% over the last 12 months. Rising inflation has pushed the Social Security cost-of-living increase to 5.9% for 2022, the largest in nearly 40 years. This increase went into effect on Jan. 1 for Social Security beneficiaries and Dec. 30 for Supplemental Security Income (SSI) beneficiaries.
Here is the July Social Security schedule:
If your birth date is on the 1st-10th of the month, your payment is distributed on Wednesday, July 13.
If your birth date is on the 11th-20th, your payment is distributed on Wednesday, July 20.
If your birth date is on the 21st-31st, your payment is distributed on Wednesday, July 27.