5 Signs of a Sub-Par 401k
Watch out for these warning signs in your 401k plan.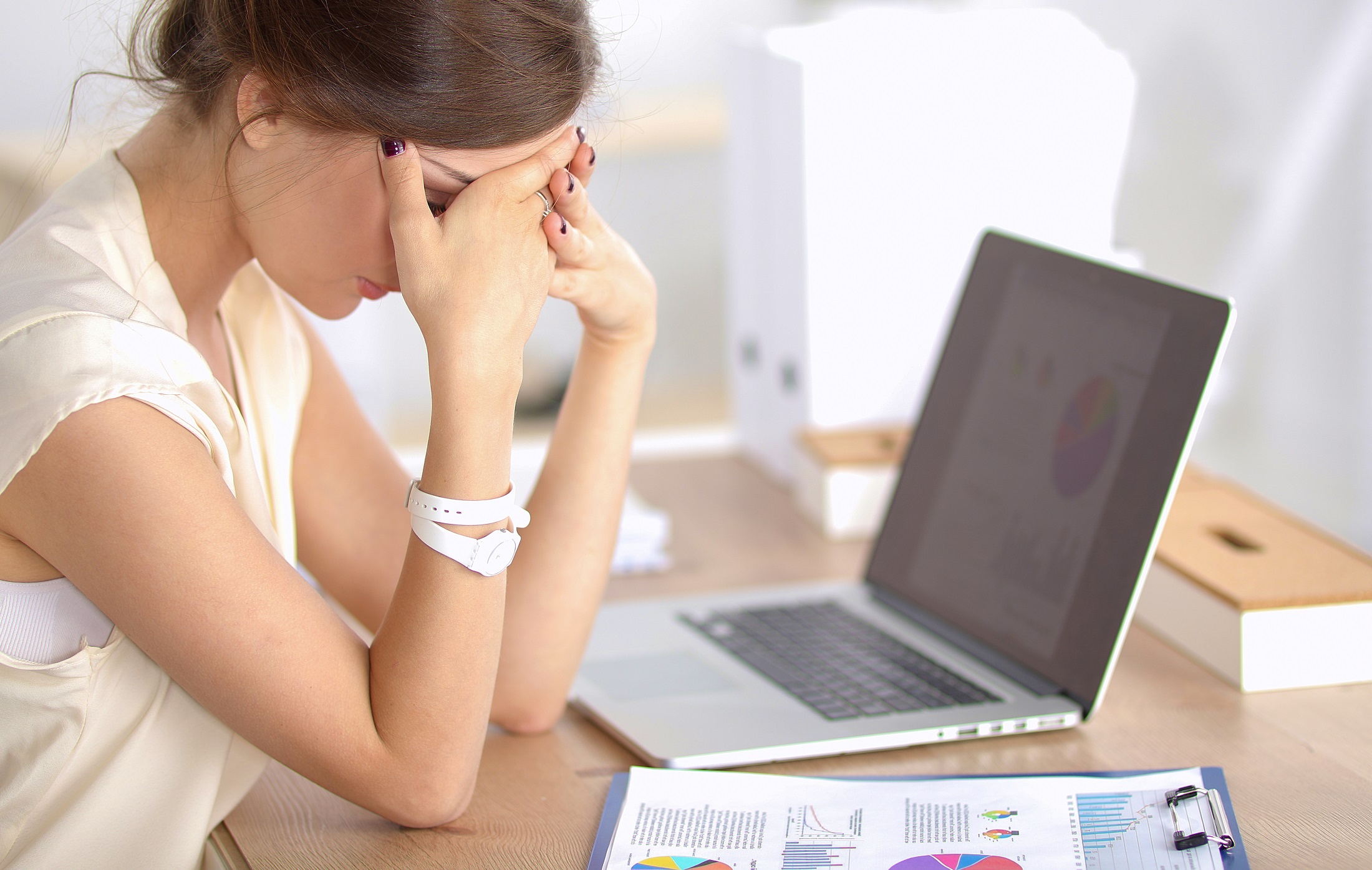 Building a retirement nest egg is a big responsibility, and your 401k is at the heart of it. With pension plans going by the wayside, and uncertainty surrounding Social Security's future, it's important you have a solid retirement plan. But high fees and low diversification in your retirement plan can put your savings at risk. Here are five signs of a sub-par 401k plan.
Read: 8 Things Not to Do in Retirement
1. Proprietary Funds
If your 401k plan provider or a brokerage firm affiliated with the plan loads your investment menu with their own mutual funds, your 401k might be in trouble. Ameriprise Financial recently settled a lawsuit with current and former employees who alleged the company stuffed retirement plans with high-cost proprietary funds managed by Ameriprise subsidiaries. The company was also accused of taking revenue-sharing payments from these funds.
Servicing brokers and other service providers have a lot of incentives to offer this type of line up to employees. But while they might make big money off of these types of plans, they could be costing you a lot of money.
In a U.S. News article, Dan Solin, a 401k and investing expert, cited an experience with a prospective 401k plan client who had been told by Wells Fargo representatives of their "winning" fund managers. After running an analysis of Wells Fargo Advantage Funds — its proprietary funds — over a 10-year period, Solin found that 64 percent of its funds had underperformed according to their Morningstar benchmarks.
But not all proprietary funds are bad. For example, if your plan is through Vanguard, and the investment lineup is loaded with its proprietary low-cost index funds, your plan is probably looking solid.
2. Expensive Share Classes
Many mutual fund companies offer several share classes of their mutual funds. It is always a good idea to review the funds in your 401k plan to see if there are multiple share classes, and if the one offered to you is the lowest cost.
American Funds, for example, offers six retirement plan share classes with varying expense ratios. Here is a comparison of the American Funds EuroPacific Growth fund, which invests in foreign large cap stocks:
| | | | | |
| --- | --- | --- | --- | --- |
| Share Class | Ticker | Expense Ratio | 12b-1 Fee | 5-Year Return |
| R1 | RERAX | 1.59% | 1.00% | 3.39% |
| R2 | RERBX | 1.57% | 0.74% | 3.41% |
| R3 | RERCX | 1.13% | 0.50% | 3.88% |
| R4 | REREX | 0.84% | 0.25% | 4.18% |
| R5 | RERFX | 0.53% | N/A | 4.50% |
| R6 | RERGX | 0.49% | N/A | 4.55% |
Data per Morningstar. Returns are annualized for the five years ending September 30, 2015.
If your plan offers the R5 or R6 versions of this fund, you have access to an institutionally-priced fund. A plan offering the R1 or R2 shares is likely being serviced by a broker or registered rep, and the 12b-1 fees — which are part of each fund's expense ratios — are likely going to pay their fees and other plan expenses.
But higher expense ratios can erode savings. Consider a hypothetical investment of $10,000 made into R1 shares and R6 shares on September 30, 2005 and held until September 30, 2015. According to Morningstar's Advisor Workstation software, an investment in the R1 shares would be worth $15,089, where an investment in the R6 shares would be worth $16,673, or about 9.5 percent more.
While most mutual funds don't have as many share classes as American Funds, many fund families offer multiple share classes for funds. Among these fund families are T. Rowe Price, PIMCO, Fidelity and Vanguard.
3. High 401k Fees
Since 2012, 401k plan sponsors have been required to disclose the costs of all investment options offered in plans. This gives you the opportunity to review fees in your 401k. You might find 401k plan expenses that are paid from your account, such as costs for administrating the plan, as well as costs for an outside investment advisor assisting your company in selecting and monitoring investments offered.
See: Why Social Security Should Not Be Your Retirement Plan
If there are expenses being paid out of your account over and above what is covered by the expense ratios of the mutual funds, there will be an entry for it on your quarterly statement. If you see these types of charges, it is either because your plan's expenses are high or your plan offers inexpensive index and institutional mutual funds that offer little in revenue sharing to the plan provider.
Keep an eye on your plan's fees. Paying too much in fees will lower your investment returns and ultimately, the amount you will have in retirement.
4. Your Plan Lacks Low-Cost Index Funds
Low-cost, passively managed index funds are a great option for investors saving for retirement. Many index funds outperform a high percentage of the actively managed funds in their peer groups year to year. A plan lacking low-cost index fund options across equity and fixed-income asset classes is, in my opinion, a sub-par one that is likely more expensive than it should be.
Not all index funds are low cost, however. While many carry expense ratios under 0.10 percent, if the index funds in your plan have expense ratios in excess of 0.25 percent, in my opinion, you are paying too much.
The Vanguard 500 Index Investor Class, for example, has an expense ratio of 0.17 percent. On the other hand, the State Farm S&P 500 Index R1 has an expense ratio of 1.06 percent. Both mutual funds passively track the S&P 500 index.
5. You Have Too Much Company Stock
If your plan uses company stock as a matching vehicle, make sure you find out when and how you can diversify out of the stock so you can do so as soon as possible. Set an upper limit for the amount of company stock you plan to hold.
There have been a number of lawsuits against employers who used their stocks as matching vehicles. No matter how much your employer might tout purchasing and holding their stock in your 401k, remember it is your retirement, so do what is best for your plan.
So, how risky is holding too much company stock in your 401k plan? Just ask any former employee of Enron. While holding a lot of your company's stock might seem attractive if you work for an employer like Apple, loading up on company stock puts you at risk.
Many financial advisors use 10 percent of your total investments as the limit in terms of holding your employer's stock. But holding too much company stock is like holding a concentrated position in any stock — only worse. If the company hits a rough patch, you could find yourself out of a job and a 401k.
Some companies still use their stock as the matching vehicle for employee 401k contributions, and many offer discounts to incentivize employees to purchase company stock. While it might be tempting to own company stock — especially if it is performing well — keep these risks in mind as you decide how much company stock to hold in your 401k plan.
Read: The Average Worker Misses Out on $1,336 in Free Money Each Year
What to Do If Your 401k Is Sub-Par
If your 401k plan looks weak, follow these steps to get it into tip-top shape:
Invest in the best funds in your plan. Then, use investment accounts outside of your 401k plan to balance out your portfolio.
Invest enough to get your full company match.
Contribute to an IRA. You can contribute up to $5,500 in 2015. Those who are 50 and older can contribute an additional $1,000.
Take advantage of other retirement savings options, like a spouse's 401k.
Discuss your concerns with your employer. They might be willing to revamp the plans they offer.