4 Best 401(k) Companies: Low Fees and Many Investment Options
Find the best 401(k) provider for you and your employees.
If you're an employer, choosing a 401(k) plan might seem complicated, but having one could be a big advantage for your business. To help you find the right option for you and your employees, GOBankingRates determined the Best 401(k) Companies as part of its second annual Best Brokers rankings. Simplify the process by selecting one of the following 401(k) companies; then choose a plan with the features you want and automate it from the beginning to make administering the plan easier.
Best 401(k) Companies of 2019-2020 Guide:
Best 401(k) Companies at a Glance
From the employer's perspective, a 401(k) plan should be cost-effective and easy to administer. From the employee's perspective, it should be easy to understand and include access to advice on investments and other financial subjects. Take a look at the following 401(k) providers to see which one has the offerings best suited to your business and employees:
Best 401(k) Companies of 2019-2020

401(k) Provider
Employer Fees
Investment Options
Other Fees
Charles Schwab
$0 opening fee, $0 maintenance fee
Mutual funds and exchange-traded funds

No account minimums
Other fees vary based on the company's needs and solutions

T. Rowe Price
Employers with up to $1 million in assets pay $250 setup fee, $700 annual record-keeping fee, annual fee of $15 per participant
Mutual funds

No account service fee for those who select paperless delivery of statements and confirmations
Other fees depend on service structure and economics of the plan

Employee Fiduciary
$500 startup fee; $1,500 annual fee for up to 30 employees, $30 per year for each additional employee
Mutual funds and ETFs

Asset-based fee of 0.08% per year

Merrill Edge
$390 setup fee, plus $90 per month
Mutual funds

$4 monthly record-keeping fee
0.52% annual asset-based fee
Are You Retirement Ready?
Learn More: What Is a Brokerage Account?
In-Depth Look at the Best 401(k) Companies
Although the benefits of a 401(k) are universal, some plans are more advantageous to employers and employees than others. For example, a 401(k) plan might have no annual fees, but if it doesn't offer robust customer service, then you and your employees could be left searching for answers with no help in sight. So it's important to find a provider with 401(k) plans that balance fees with service and convenience.
Keep reading to see what the following providers have to offer.
Charles Schwab: Best for Low Fees
Charles Schwab offers plans with low-cost funds, optional professional advice and no opening or maintenance fees.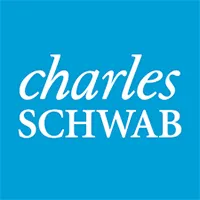 Plan participants who have a managed account get a customized saving and investment strategy and automatic adjustments to make the most of their employee contributions and company matches.
Employers will enjoy the lack of setup fees and annual fees. For participants, there's no account minimum, but there are plenty of options, including mutual funds, ETFs, managed accounts and self-directed brokerage accounts.
Pros:
A lot of options, whether you're concerned about costs or want a high level of service
Investing and financial planning advice from outside advisors
Managed accounts with the potential for higher returns than with self-directed accounts
Cons:
Some choices might be unnecessarily complex for some companies
To learn more about Charles Schwab, visit its website.
Are You Retirement Ready?
Explore: What Is a Money Market Mutual Fund?
T. Rowe Price
T. Rowe Price offers a wide variety of plans catering to the needs of companies large and small.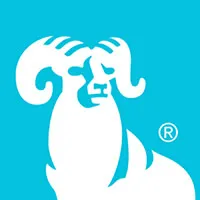 Although employers with up to $1 million in assets pay a $700 annual fee for record-keeping, plus $15 per participant per year, this is still a solid choice. Employees can invest with no fees if they choose a paperless option.
And when you or your employees have questions about your plan, you can find help from the wealth of information T. Rowe Price makes available online.
Pros:
A variety of plan options, including a solo 401(k) for self-employed people
Many investment options, including non-T. Rowe Price funds
No participant fees for those who sign up for paperless delivery of statements and confirmations
24/7 account access via an automated phone service for plan participants
Target date funds that change the participant's allocation as they get closer to retirement
Cons:
No option for professional investment advice on a one-on-one basis
Costs vary by plan economics
To learn more about T. Rowe Price, visit its website.
See: Types of 401(k) Plans — Which One Is Right for You?
Employee Fiduciary
Employee Fiduciary hangs its hat on its low fees, so you'd be wise to compare its costs to those of any other plan you're considering. Employers pay a $500 startup fee, a $1,500 annual fee and a 0.08% asset-based custody fee, but there are many variables, so use your actual numbers to determine the best deal for your company.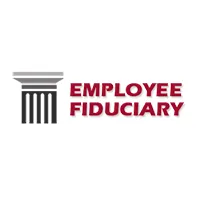 The company offers a self-directed brokerage option, which means the participant can choose any investments available from TD Ameritrade for their portfolio.
Are You Retirement Ready?
In fact, investment options are vast across the board, with a choice of Vanguard mutual funds, index funds and ETFs.
Pros:
Custody fees are the lowest of any firm on the list and are not dependent on the value of your plan
Lots of low-cost investment options, including mutual funds, ETFs, index funds and stocks
377 fund families to choose from
Cons:
No available investment advice
Higher establishment fee for employers with an existing plan: $1,000 for existing plans versus $500 for new plans
To learn more about Employee Fiduciary, visit its website.
Related: What Are the Best 401(k) Funds?
Merrill Edge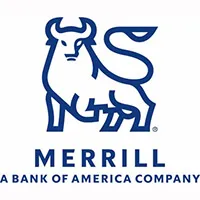 Merrill Edge offers numerous 401(k) and solo 401(k) options for businesses. You can start a plan from scratch, or you can move an existing plan from another custodian.
Watch the fees, though — between the 0.52% asset-based fee and the $4 monthly record-keeping fee, a plan participant with a $10,000 account would pay $100 every year.
Employer fees include $390 for setup, plus $90 per month — the latter of which comes out to $1,080 annually.
Pros:
Support from Plan Administrators Inc. is available for plan sponsors and participants
Online educational resources on investing
Fee-based access to local financial advisors
Better rates for participants who link a Bank of America account
Cons:
0.52% asset-based fee is high compared to other providers
To learn more about Merrill Edge, visit its website.
Consider: What Is a Solo 401(k) and Should You Have One?
How We Picked the Best 401(k) Companies
GOBankingRates determined the Best 401(k) Companies by analyzing eight major providers of 401(k) services, using the following criteria:
Employer fees
Number of different investment vehicles available, with two — ETFs and mutual funds — generally being the maximum available
24/7 phone customer service
Educational resources, such as courses or articles on investing, trading or how your 401(k) works; webinars; blogs; etc.
Research and tools, such as multiple trading platforms, in-depth market analysis, screener tools for stocks, ETFs, bonds, etc.
Are You Retirement Ready?
Each 401(k) company was scored based on these individual categories, which were then summed up for a final score. One category, 24/7 phone customer service, was weighted half while all other categories were weighted in full for final scoring.
More Best Brokers of 2020
Karen Doyle is a Boston-based writer specializing in personal finance. She worked as a financial advisor, with Series 7 and 63 licenses, for several years.
Andrew DePietro contributed to the reporting for this article. He was the lead researcher for GOBankingRates and a finance writer with years of experience covering investing, taxation, Social Security, entrepreneurship, real estate and housing markets.
Erika Giovanetti is a writer with experience covering a multitude of subjects, from personal finance to politics to the great outdoors. 
Methodology: To determine the Best Brokers of 2019-2020, GOBankingRates analyzed 47 active U.S. brokerages and investment companies across eight categories: (1) Best Online Brokerages, (2) Best Online Stockbrokers for Beginners, (3) Best Robo-Advisors, (4) Best Investment Apps, (5) Best IRA Providers, (6) Best Roth IRA Providers, (7) Best Brokers for Day Traders, (8) Best 401(k) Companies.
Data for Best Brokers was compiled from and verified against the individual institutions' websites between July 1, 2019, and Aug. 2, 2019. That data has been updated as of Jan. 6, 2020, but the rankings are based on the original data. Costs, terms and conditions are subject to change at the discretion of the individual financial institutions. Some information might reflect short-term or promotional offers only, and it is possible additional terms and conditions must be met in order to obtain any benefits mentioned. Availability might vary by region, minimum investment amounts and other factors. Please verify the terms and conditions before opening an account.
Are You Retirement Ready?
GOBankingRates is a personal finance website owned by ConsumerTrack Inc., an online marketing company serving top-tier banks, credit unions and other financial services organizations. Some brokerages mentioned in Best Brokers are clients of ConsumerTrack Inc., which serves more than 100 national, local and online financial institutions. Rankings are completely objective, and no institution, client or otherwise, paid for inclusion or specific placement. For more information, see the complete methodology for the rankings.