How to Build Wealth Using Other People's Money

Use these 9 wealth-building strategies to fund your early retirement.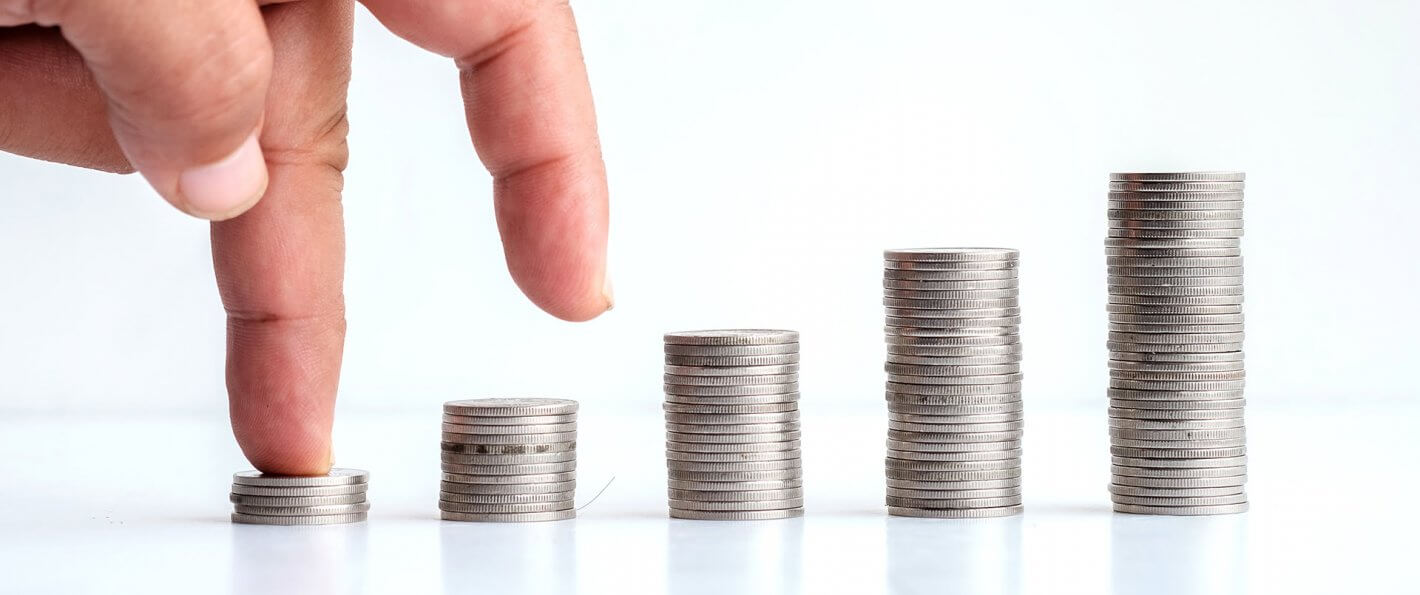 If you're wondering how to build wealth, the name of the game is returns. You've probably heard that it takes money to make money, but some of the best wealth building strategies use free money leveraged from other people. It's called "OPM," or other people's money.
Becoming wealthy — or at least financially independent — can be a reality when you keep more of your own money and use OPM as part of a wealth accumulation strategy. Here are nine ways to get rich with OPM.
Don't Miss: 20 Life Hacks That Increase Your Wealth
1. Residential Real Estate Investing
Investing in real estate gives you the opportunity to use other people's money in several ways. Residential real estate investments are built on attractive, long-term loans. Although credit and approval standards are more stringent for investment real estate than for primary residences, the bank still fronts most of the money — and the tenants renting the property pay off the loan.
In addition, residential real estate investments also provide you with a ready-made tax break. The mortgage interest deduction is one of the most lucrative tax deductions in the U.S. — it enables real estate investors to deduct all of the interest they pay on their home loans.
2. Commercial Real Estate Investing
Investing in commercial real estate — like warehouses, retail buildings and office complexes — can be a lucrative venture using other people's money. That's because many commercial contracts involve triple net leases.
Unlike residential real estate investing contracts, commercial triple net leases require investors to pay only the mortgage. Since the company signing the lease often wants control over the look and design of the building, it retains the responsibility for upkeep and repairs. Since there are fewer laws protecting commercial buildings than there are residential homes, contracts are often more flexible.
Investing for Beginners: How to Invest in Real Estate
3. Small Business Loans
The Small Business Administration offers loans to people starting small businesses, but the agency does not make the loans directly. The loans are made through third-party lenders and can carry either fixed or variable interest rates, the maximum spread on which are capped by the SBA.
The agency can guarantee loans up to $5 million, and there are no fees on loans less than $150,000. From there, fees go up in .25 percent increments, depending on the size of the loan. The SBA does not set a minimum amount for the loans it services.
4. Silent Partners
People with great business ideas are often not the same people with money to invest. To solve this problem, many start businesses as partnerships — with one partner, known as a silent partner, providing funding but staying out of the daily business activities and the other serving as the manager and hands-on operator.
Silent partners differ from investors in that they are not directly involved in the business on a daily basis. The trade-off, however, is that silent partners often expect higher returns than traditional investors. For many independent-minded entrepreneurs, however, the lack of meddling and intrusion from an investor might be worth those higher returns he has to give to a silent partner.
Read: The Best and Worst States to Start a Business
5. Angel Investors
Companies like Facebook, Uber and WhatsApp were all launched with the help of angel investors. Angel investors get in early on potentially promising startups in exchange for an equity ownership stake in the company. Angel investors are attracted to fledgling businesses run by passionate people who have strong business plans and early traction for those plans, according to Entrepreneur.
They want to see detailed strategies and evidence of multiple capital sources from people who are starting a business. They are lured by sound advertising and PR strategies. Angel investors can be wealthy lawyers, doctors or professional venture capitalists. Since the SBA doesn't back their money, these investors are often very cautious up front.
6. Stock Market Margin and Options Trading
Margin trading is a tactic for using other people's money to play the stock market. The strategy involves either shorting or buying a stock on credit. Investors can borrow as much as half of the price of the security from the brokerage firm when they buy on margin.
Options trading is a similar strategy to margin trading. When trading options, the buyer purchases only the right to buy or sell 100 shares of a certain security, but there is no obligation to do either. Although both options and margin trading use other people's money, both require collateral to back the transactions. It's a good idea to talk to a financial advisor before making this type of investment.
Learn: 200+ Ways to Make Extra Money in Your Spare Time
7. Government Small Business Innovation Grants
The U.S. government's Small Business Innovation Research program provides American small businesses with an outlet to use other people's money for profit. The highly competitive program is designed for businesses that deal with research and development applications that could be commercialized for governmental use.
Every year, federal agencies with R&D programs — and budgets of more than $100 million — can allocate up to 2.8 percent of those budgets to the program. The program is highly competitive, but if selected, businesses can win big money and the potential for lucrative government contracts.
8. Crowdfunding
Crowdfunding involves leveraging your social network of family and friends for campaigns that seek small contributions from a large number of people. Online platforms like Kickstarter — combined with the reach of social media sites — allow people to use other people's money to fund anything from business ventures to medical procedures to concert tickets.
Some crowdfunding efforts offer rewards for donations, others are equity-based ventures. Either way, the internet, social media and dedicated crowdfunding sites have given the average individual the opportunity to present his ideas, explain his plans and raise other people's money.
9. Saving Money to Retire Early
To live comfortably in retirement, you have to save your money — but you can also save other people's money. If your employer offers a 401k program, contribute as much as possible — especially if the company provides matching funds.
If you don't have access to a 401k, even a simple savings account can provide you with hefty servings of OPM. Banks pay interest for keeping your money with their institutions. Ally Bank, for example, offers 1 percent interest on its savings account, and that interest is compounded daily.