Fidelity, ADP and the 8 Best 401k Companies for Small Businesses

The best 401k plans provide business support and employee retirement planning services.
Choosing a solid 401k plan for your small business is a balancing act: You need to know which plan will suit your company's needs as well as your employees' needs. Your expertise is most likely focused on your business or industry, not retirement planning, so relying on a reputable 401k provider can be critical for you to get the support your business needs.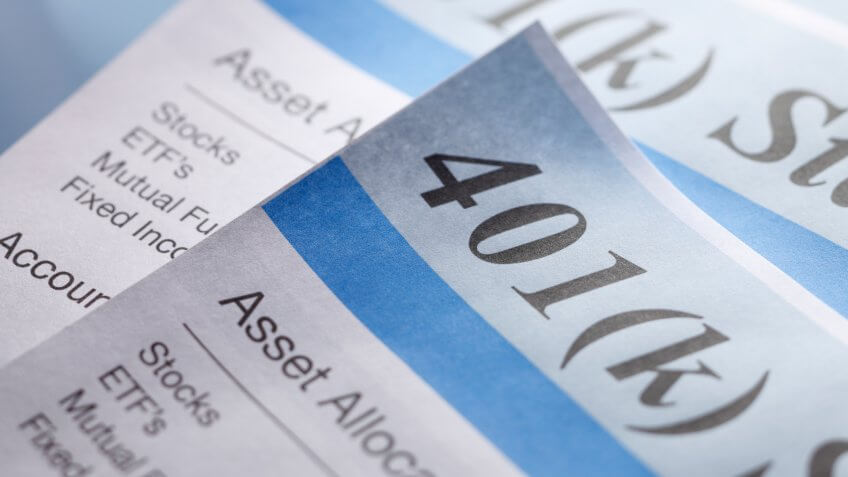 iStock.com / DNY59
What to Look for in a 401k Plan
Employers should seek a 401k plan that is truly beneficial for their employees, but many providers offer plans that benefit employees and employers. The best 401k plans can help attract and retain top-notch employees, whereas a plan lacking certain coverage or benefits can do the opposite. Additional employer services or perks can include Form 5500 filing, a useful website and helpful communication for employees. To help you find the best plan for your company, take a look at some of the best 401k providers for small businesses.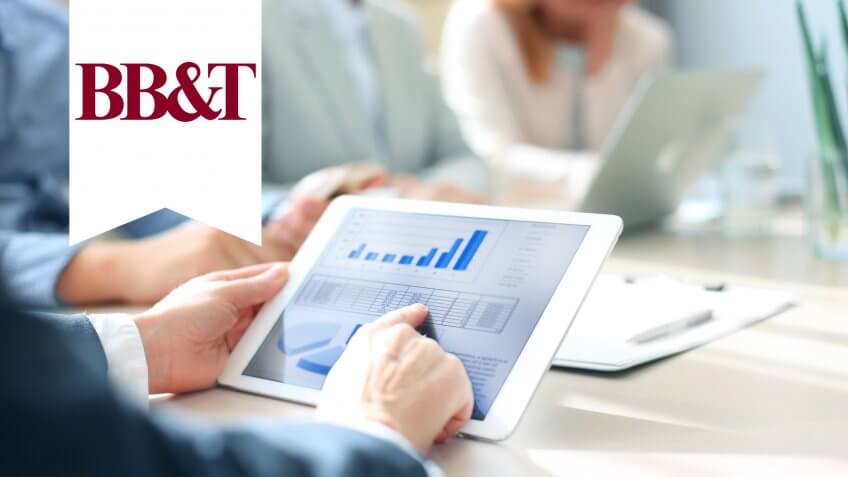 tsyhun / Shutterstock.com
BB&T Financial
For small businesses or those with less than $3 million in assets, BB&T Financial is one of the best 401k providers. The company offers a Select Plan Services program, which is a complete retirement solution for both sponsors and participants. Sponsor services include:
Fiduciary support, investment monitoring and trustee services
Plan design consultation
ERISAEDGE webcasts
Full compliance services
Variety of mutual funds to choose from, including non-proprietary funds
All-inclusive daily recordkeeping
State-of-the-art plan sponsor website
For participants, BB&T Financial provides:
Webinar meetings
Access to investment advice via the Morningstar Retirement Manager
A fully automated participant website
Targeted communication
Automatic enrollment
A personalized enrollment brochure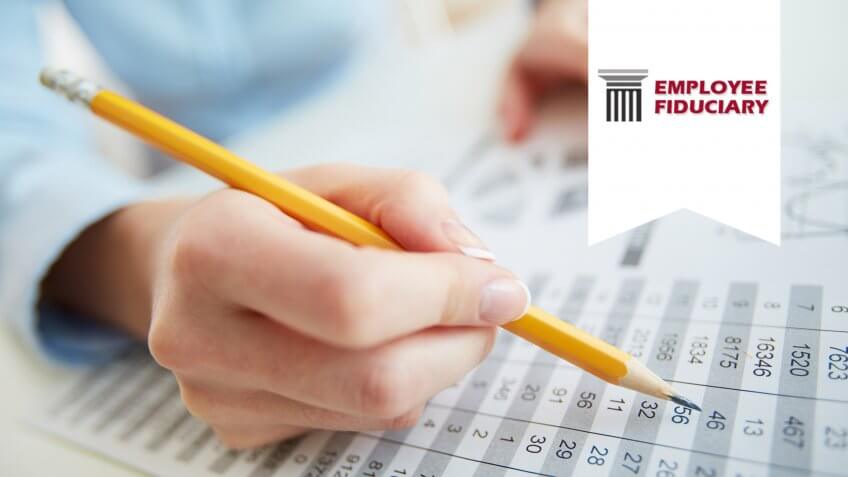 Pressmaster / Shutterstock.com
Employee Fiduciary
Employee Fiduciary is a low-cost retirement plan for small businesses. New plans cost as little as $500 to start, and existing — or conversion — plans require $1,000 to start. Base fees run $1,500 per year for up to 30 participants, with each additional employee costing another $30. An additional asset fee costs 0.08 percent of plan assets per year.
Employee Fiduciary's services include:
Distribution processing
Payroll processing
Testing and plan compliance
Form 5500 filing
Employee Fiduciary allows you to select from a range of investments, such as exchange-traded funds, index funds and Vanguard funds, rather than proprietary mutual funds. The company also allows the use of a self-directed brokerage account with TD Ameritrade.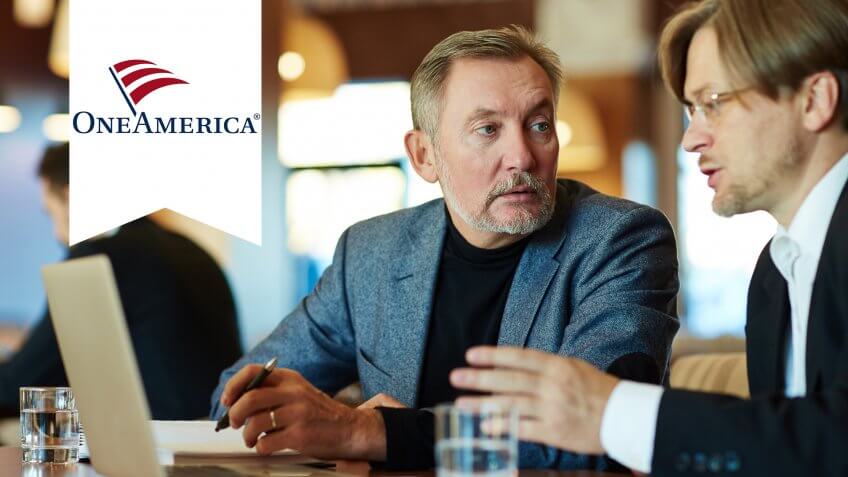 Pressmaster / Shutterstock.com
OneAmerica
OneAmerica focuses on helping employees get ready for retirement through a variety of services. By working with employers, OneAmerica strives to provide excellence in all of the following client-facing areas:
Enhanced administrative services, including web-based services for enrolling employees, tracking loans and accessing important plan documents
Plan design and compliance services, including administration and testing
Investment services, tools, reports and notifications to track performance
Employee communication and education tools
Variety of investment options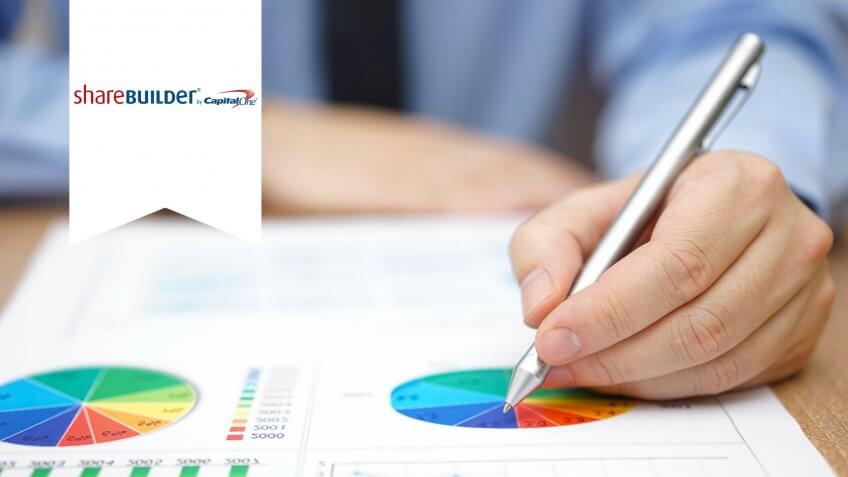 Bacho / Shutterstock.com
ShareBuilder 401K
ShareBuilder focuses on low fees and ease of use. Model portfolios are created and managed by the Capital One Advisors Investment Committee and are labeled for various levels of risk, including:
Stable
Conservative
Balanced
Moderate
Aggressive
Each portfolio uses low-cost ETFs, including those offered by Schwab and Vanguard.
The company strives to offer 401k plans that are 35 percent to 40 percent cheaper than new, traditional 401k plans; the cost savings for existing plans can be as much as 50 percent, with all-in fees averaging less than 1 percent per year.
The company offers three main plan types for small businesses: simplified, customized and tiered profit sharing. Fees start at $80 per month for the simplified plan and go up to a start price of $190 per month for the tiered profit-sharing option. Each plan offers matching and profit sharing, with a three- to six-year option.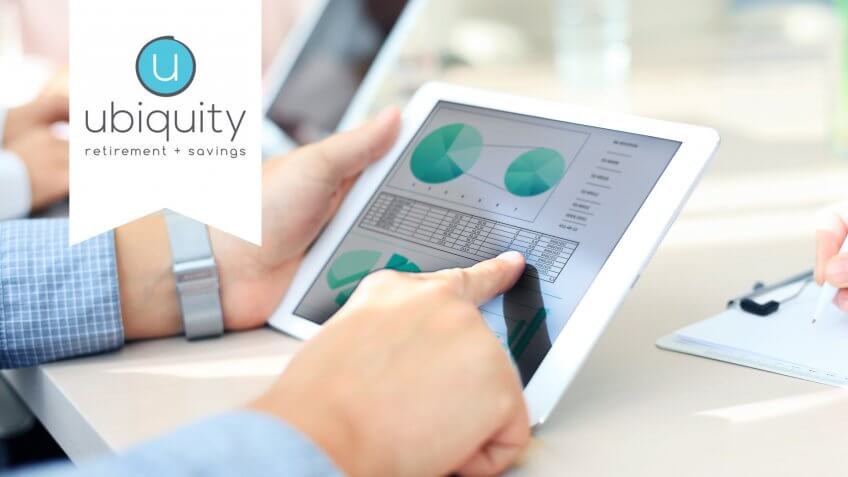 tsyhun / Shutterstock.com
Ubiquity
Ubiquity offers a web-based 401k plan for small businesses known as the Express(k). The plan is designed to be an "out of the box" plan so that employees can begin using it almost immediately.
Ubiquity offers the maximum contribution limit for a 401k, and it allows participants to take a hardship withdrawal or a loan within certain criteria. The plan uses a third-party investment expert to select its investment options, and it retains retirement savings experts to help participants navigate the plan.
Fees for the Ubiquity 401k are flat and are based on employee headcount. The plan can be set up entirely online, and the company estimates that it should take no more than 30 minutes per month for ongoing maintenance. Ubiquity handles Form 5500 government filing for sponsors.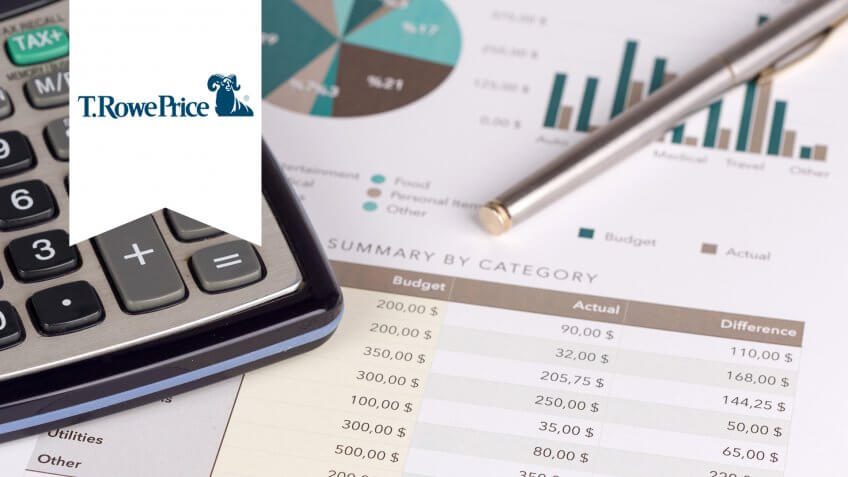 iStock.com / cigdemhizal
T. Rowe Price
T. Rowe Price offers plans for most employers with fewer than 1,000 employees. Both employer contributions and employee salary deferrals are allowed up to the maximum permitted by the IRS.
The firm offers an online resource center for plan sponsors. Enrollment materials, telephone support, employee meetings and 24/7 automated phone access are all available for employee access.
For investments, the firm allows sponsors to select from over 100 no-load mutual funds and over 5,400 non-proprietary fund options. A self-directed brokerage option is also available. T. Rowe Price also offers annual Form 5500 filing and IRS testing to avoid favoring of highly compensated employees as part of the 401k package.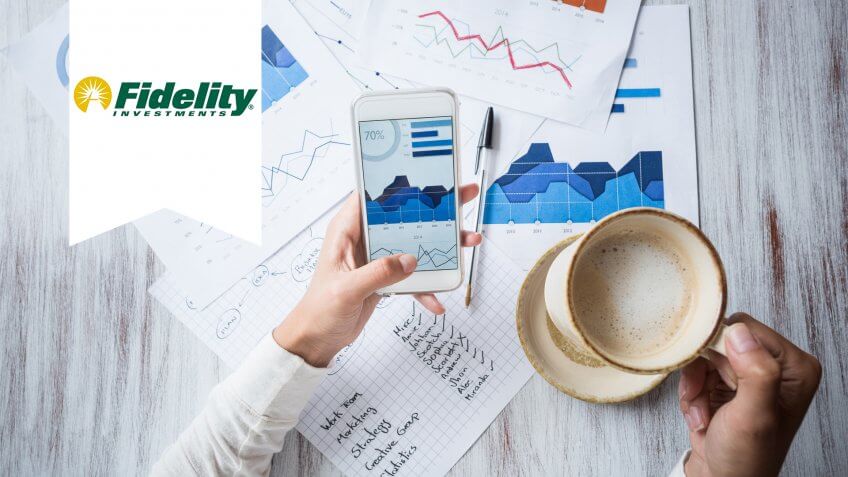 iStock.com / andresr
Fidelity
In addition to its 401k plan, Fidelity offers four additional small business retirement plans: SEP IRA, Self-Employed 401k, SIMPLE IRA and Investment-Only.
Fidelity's 401k is for any type of public or private company, but it is best suited for businesses with at least 20 employees. Its key advantages are its flexible plan design, plan administrative services, investment management and participant education programs. As with other plans, the Fidelity 401k offers employer-matching contributions, participant loans, IRS testing for highly compensated employees and Form 5500 filing. Fees vary by plan and must be discussed with a 401k specialist.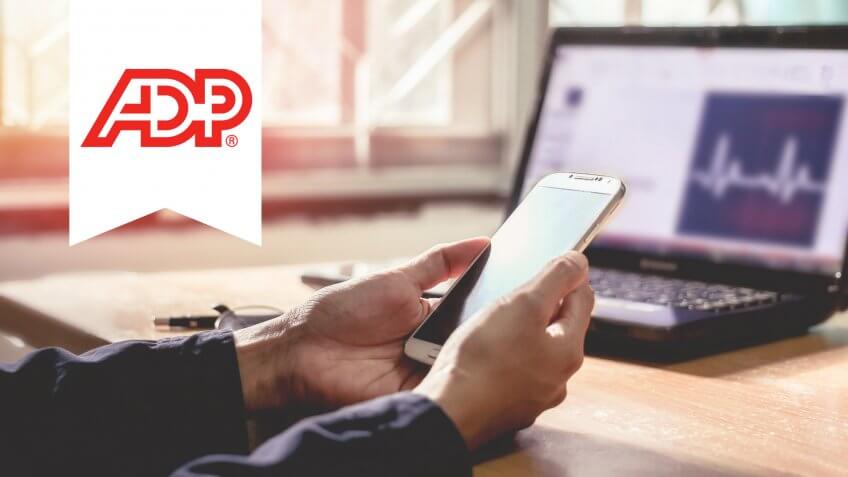 Juthamat89 / Shutterstock.com
ADP
ADP manages 401k plans for more than 1.3 million people. The ADP 401k plan features the following benefits:
Higher contribution limits
Flexible vesting schedules
Optional company matches
Design and implementation assistance
Tax credits for start-up administrative expenses for eligible new plans
Easy plan transfer for existing 401k plans
A 30-minute plan "health check" to evaluate compliance risk and run fee comparisons
The ADP SIMPLE IRA plan has fewer reporting burdens, no minimum participation requirements and less overall paperwork than a 401k plan. Administrative expenses can run as low as $400, and as with the ADP 401k plan, your business might qualify for tax credits for start-up expenses.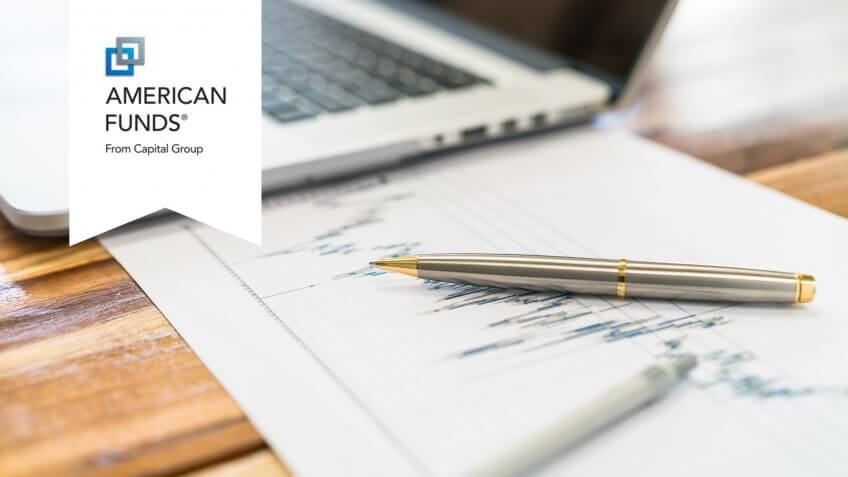 iStock.com / manfeiyang
American Funds
A member of the Capital Group, American Funds offers more than 360,000 plans with flexible options for any type of company — large or small. American Funds can either manage an existing plan or implement a new one. The company has many types of plans, including 401k, 403b, profit-sharing, money purchase plan, SEP and SIMPLE IRAs. American Funds can also manage payroll deduction IRAs and individual 403b plans.
American Funds offers the same types of contribution limits and tax credits as other plans, and it is backed by an investment management firm that started in 1931.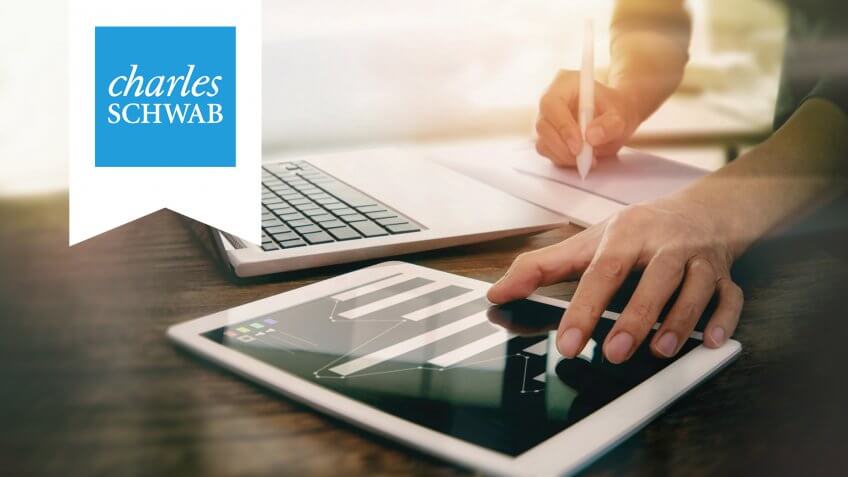 iStock.com / jannoon028
Charles Schwab Index Advantage
The Charles Schwab Index Advantage 401k offers participants lower fees than some typical plans while providing personalized advice and access to a range of investment options, including index funds and ETFs. Combined with independent, third-party investment advisory services, Schwab offers personalized savings strategies to meet retirement and financial planning needs.
The Schwab 401k offers more than 30 investment options across 15 asset classes, or you can opt for an ETF lineup with more than 70 funds across more than 25 asset classes.
Up Next: 20 Best Retirement Plans From Google, Apple and More
Methodology: GOBankingRates assessed information about 401k providers for small businesses, including sourcing information from provider websites as of April 20, 2017. To comprise this list of the best 401k companies for small businesses, GOBankingRates considered which services providers offered and cost.