The 10 Best IRA Providers To Grow Your Retirement Funds
Find the best IRA provider for your retirement nest egg.
With so many choices for where to keep your individual retirement account, it can be hard to decide what's best for you. To make it easier for you to choose, GOBankingRates determined the Best IRA Providers in its second annual Best Brokers rankings. Each account offers varying features and advantages, so review each one carefully to find the top account that most closely matches your individual needs.
Best IRA Providers of 2019-2020 Guide:
Best IRA Providers at a Glance
Quickly compare the Best IRA Providers by referring to this chart:
Best IRA Providers of 2019-2020
Broker
Cost To Trade
Minimum Opening Investment
Fees
Fidelity
$0
$0

$0 account opening and annual maintenance fees

TD Ameritrade
$0
$0

$0 service fees
$25 per broker-assisted trade

Charles Schwab
$0
$0

$5 per automated phone trade
$25 per broker-assisted trade

Firstrade
$0
$0

$0 service fees
$0 for online option orders

E-Trade
$0
$0, $500 for Core account

$25 per broker-assisted trade
$25 excess contribution removal
$25 recharacterizations

Merrill Edge
$0
$0

$0 service fees
$29.95 per representative-assisted trade

Wells Fargo
$0
$0

$30 annual IRA custodial fee
$25 per agent-assisted trade

US Bank
$4.95
$0

$40 annual IRA fee
$25 brokerage associate service fee

You Invest by J.P. Morgan
$0 for the first year; $2.95 after that
$0 for You Invest Trade account; $500 for You Invest Portfolios

$25 per broker-assisted trade

TradingBlock
$5 minimum
$500
Are You Retirement Ready?
Sponsors of
In-Depth Look at the Best IRA Brokers
The Best IRAs of 2019-2020 have several things in common. In addition to low rates and fees, they offer a good choice of investments plus access to research to help you decide which ones best suit your investment goals.
Fidelity
Fidelity is one of the major retirement account administrators in the United States. Although most services are provided online, it also has physical locations to serve investors who prefer a personal touch.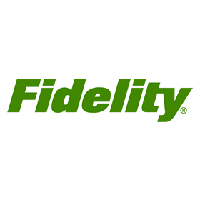 Why It's a Best IRA: Fidelity IRAs provide account holders with access to a dizzying array of mutual funds and exchange-traded funds. Even better, there are no trading fees. With a Fidelity IRA, you can access more than 10,000 mutual funds, over 3,500 of which have no transaction fee. In addition to all the investment options, you get access to a variety of reports and educational materials to help you make wise decisions.
Pros:
24-hour customer service via phone or chat
Access to both Fidelity and non-Fidelity funds
A wide range of educational materials
Access to the Fidelity Go robo-advisor
Are You Retirement Ready?
Sponsors of
Cons:
No current promotional cash incentive to open an account
Promotions:
Save $30 on TaxAct or up to $20 on H&R Block or TurboTax software
Costs and Fees:
$0 per trade
No account opening and annual maintenance fees
Account Minimum: None
To learn more about Fidelity, visit its website.
TD Ameritrade
TD Ameritrade is affiliated with TD Bank and has served customers for over 40 years. It offers a robust digital platform and also has over 275 branches nationwide.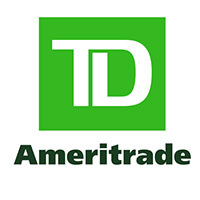 Why It's a Best IRA: TD Ameritrade IRAs are good for just about anyone, whether you're a financial neophyte or have a lot of experience with investment options and know exactly where you want to direct your money. You have access to a wealth of third-party research to help you with self-directed choices, or you can let TD Ameritrade professionals handle your portfolio.
Pros:
Branch locations for those who prefer in-person interactions
Same fee structure for everyone
24/7 customer service
Cons:
There's a $75 fee for an outbound full account transfer
Promotions: Get a bonus of up to $600, depending on the amount with which you fund your account.
Are You Retirement Ready?
Sponsors of
Costs and Fees:
 $0 per internet trade
$5 per trade via interactive voice response phone system
$25 per broker-assisted trade
Account Minimum: None
To learn more about TD Ameritrade, visit its website.
Don't Miss: Expert Tips To Get the Best IRA for Your Retirement
Charles Schwab
Charles Schwab is a major brokerage that won the 2019 J.D. Power award for "Highest in Investor Satisfaction with DIY Self-Directed Services," in addition to achieving high scores in areas such as commissions, fees and product offerings.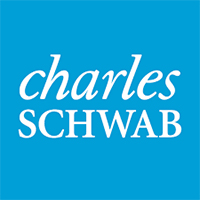 Why It's a Best IRA: Charles Schwab IRAs come with 24-hour support and a wide variety of resources and tools to help you create your financial plan. If you're new to investing, you'll get the guidance you need. Seasoned investors enjoy the lack of a trading fee and maintenance fees.
Pros:
$0 trade fee
Bank accounts allow you to consolidate your banking and investments with the same financial firm
Reputation for excellent customer service
Cons:
Major accolade is in self-directed investing, which means it might not be as well suited for those who need more hand-holding
Are You Retirement Ready?
Sponsors of
Promotions: None
Costs and Fees:
No account opening or maintenance fees
$0 online equity trades
Account Minimum: None
To learn more about Charles Schwab, visit its website.
Firstrade: Best for Low Fees
Firstrade is a brokerage firm aimed at those looking for the best deal. It touts $0 fees and sweetens the pot with special offers to people who open IRAs with the firm.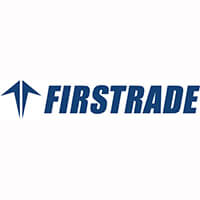 Why It's a Best IRA: If you hate fees, Firstrade's IRA might be the right choice for you. Firstrade is one of the few companies that doesn't charge annual fees or impose fees for maintenance or just for opening an account.
Pros:
No fees for account setup or maintenance and no annual fees
$0 stock trading in your IRA
Live chat and callback options to make contact easy
Cons:
App was just released in 2019, so bugs might not be ironed out yet
Promotions:
Up to $200 in transfer fee rebates when you switch to Firstrade from another broker
$25 wire transfer fee rebate when you wire funds from your bank
One free stock for each friend you refer to Firstrade
Are You Retirement Ready?
Sponsors of
Costs and Fees:
Free trades
$0 for online option orders
Account Minimum: None
To learn more about Firstrade, visit its website.
E-Trade
E-Trade dates back to the 1980s, at the dawn of online trading, and today it has morphed into a major online brokerage site. It allows investors to handle their own money without the need for a human broker.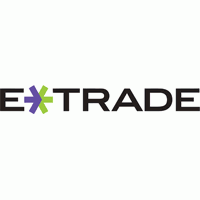 Why It's a Best IRA: E-Trade IRAs are backed by a company with a strong history that dates back further than any other online brokerage. The firm's extensive array of investment options means you'll always find an investment that's just right for you if you're the kind of person who enjoys directing your funds.
Pros:
Pioneer in the field
Access to over 4,500 commission-free mutual funds
Core Portfolios automated system with a minimum $500 balance
Cons:
Has a number of IRA fees you could be hit with
Promotions: None for retirement accounts
Costs and Fees:
$0 per trade; $0.65 per options contract for 0-29 trades per quarter; $0.50 per options contract for 30 or more trades per quarter
$25 for broker-assisted trades
Are You Retirement Ready?
Sponsors of
Account Minimum: None for standard brokerage account; $500 for Core Portfolio account
To learn more about E-Trade, visit its website.
Learn More: How To Use Your IRA as a Last-Minute Tax Deduction
Merrill Edge
Merrill Edge is part of Bank of America, which lets you combine your Bank of America and Merrill account balances.

Why It's a Best IRA: Individual retirement account holders benefit from Merrill's association with Bank of America, the second-most valuable banking brand in America. And although Merrill Edge doesn't have the fanciest platform for managing your IRA, it's useable for a broad range of investors, from those with experience to newbies who are just starting to learn how to manage their funds.
Pros:
Access to thousands of mutual funds with no transaction fees
Good integration for Bank of America customers
Benefits based on Bank of America account balances
Cons:
At least $20,000 needs to be deposited to start earning the cash reward.
Promotions: Get up to $600 when you invest in a new Merrill Edge account
Fees:
$0 account fees
$0 per trade
Unlimited free stock and ETF trades with Preferred Rewards
Account Minimum: None
To learn more about Merrill Edge, visit its website.
Learn More: What Is a Mega Backdoor Roth?
Wells Fargo
Wells Fargo dates back to 1852, expanding from its roots in California to other Western, Midwestern and Eastern states and launching online services. Its investment services include the WellsTrade IRA for retirement savings.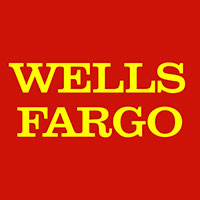 Why It's a Best IRA: The WellsTrade IRA is easy to manage online or on your phone. In the event you want to take a stab at managing your own funds but aren't sure where to start, WellsTrade gives you access to a variety of resources.
Pros:
Account management via the internet and a mobile app
Can visit Wells Fargo branches to make deposits
Cons:
Trading penny stocks isn't free
Promotions: Avoid the annual custodial fee by enrolling in only electronic delivery for statements, trade confirmations, other documents, and shareholder communications.
Costs and Fees:
$0 per trade
$30 annual IRA custodial fee
$25 for agent-assisted trading
Account Minimum: None
To learn more about Wells Fargo, visit its website.
US Bank
U.S. Bank is partnered with U.S. Bancorp Investments. It offers wealth management services and puts an emphasis on digital security and strong customer service.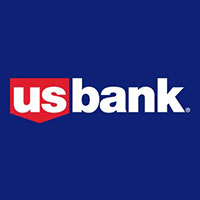 Why It's a Best IRA: U.S. Bank truly has an IRA option for everyone. Its Automated Investor account handles everything for you and allows you to speak to financial professionals if you need expert advice. U.S. Bank's self-directed brokerage account puts things in your hands, or you can opt to work entirely through a financial professional.
Pros:
Three options, from automated robo-advisor to full service, that appeal to all levels of investor
Ability to talk to financial advisors even if you opt for an Automated Investor account
100 free trades for self-directed brokerage accounts if you have a qualified checking account
Cons:
Self-directed account holders pay fees to use the Automated Investor system
Promotions: Get 100 free trades when you enroll in paperless delivery and have a U.S. Bank Platinum or Gold Checking package.
Costs and Fees:
$4.95 per trade, plus $1 per options contract
$40 annual IRA fee
$25 brokerage associate service fee
Account Minimum: None
To learn more about U.S. Bank, visit its website.
JPMorgan Chase
J.P. Morgan is part of Chase Bank. The brokerage offers IRAs through the Chase You Invest platform, which lets you perform research and do trades online. Chase Premier Plus customers can leverage that relationship for 100 commission-free trades every year the account is active.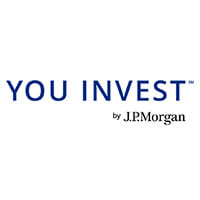 Why It's a Best IRA: Many investors prefer apps to websites, and You Invest plays right into this preference. Even though it's not the most full-featured app, it lets you manage your IRA right from your phone, allowing you to do transactions as well as review educational material. Investors who meet the qualifications for additional free trades through their relationship with J.P. Morgan or Chase can save a lot of money.
Pros:
First 100 trades are free in your first year
Easy-to-use app for managing account
Free additional trades for Chase Premier customers
Unlimited free trades for Chase Private, Chase Sapphire Banking, J.P. Morgan Private Bank and J.P. Morgan Securities customers
Cons:
App could be more robust
Commission fees apply after initial 100 free trades unless you qualify for a waiver
Promotions: Get up to $625 plus unlimited free trades in your first year when you fund a new You Invest Trade account with qualifying new money.
Costs and Fees:
Unlimited free online stock, ETF and options trades (+ contract fee) in the first year; $2.95 per trade after that
$25 for broker-assisted trades
Account Minimum: $0 for You Invest Trade account; $500 for You Invest Portfolios account
To learn more about You Invest by J.P. Morgan, visit its website.
TradingBlock
TradingBlock is a brokerage firm that refers to its clients as "blockheads" and states its goal as providing a simpler online investing experience. IRAs are among its many offerings, and the website offers educational materials, including webcasts, that are available to everyone, regardless of whether you're a client.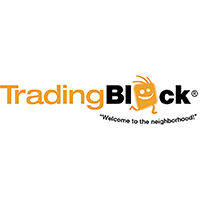 Why It's a Best IRA: Although not the cheapest option, TradingBlock's IRA fees are reasonable and its profile customization will appeal to those who are comfortable controlling their own finances.
Pros:
Reference information includes live webcasts in addition to the usual self-service tools
Library of past webcasts is available on demand
Website features customization options for what you can view and manage through your profile
Cons:
Website is not as user-friendly as some of its competitors'
Limited hours for customer service (Monday through Friday, 7:30 a.m. to 4:30 p.m. CST)
Promotions: There are no current promotions for opening IRAs.
Costs and Fees:
$0.001 per share, $5 minimum
$45 IRA custodian fee
Same rates whether you trade using a broker, online, phone, fax or email
Account Minimum: $500
To learn more about TradingBlock, visit its website.
How We Picked the Best IRA Providers
GOBankingRates determined the Best IRA Providers by analyzing 18 of the largest and up-and-coming online brokers that offer IRA brokerage accounts, using the following criteria:
Cost to trade equities, such as stocks and ETFs
Opening minimum investment requirement
Number of different investment vehicles available, including stocks, futures, options, ETFs, mutual funds and bonds
Access to a financial advisor and/or tax specialist
Available promotional offers
24/7 phone customer service
Live chat with a human representative
Mobile app availability
Educational resources, such as webinars, blogs and courses that teach investing and trading
Research and tools, such as multiple trading platforms, in-depth market analysis, and screener tools for stocks, ETFs and bonds
Each IRA provider was scored based on these individual categories, which were then summed up for a final score. In the final scoring, 24/7 phone customer service, live chat and mobile app availability were weighted a quarter while all other categories were weighted in full.
Keep Reading: What Is a Brokerage Account?
IRA Providers FAQs
Find the answers to some of the most common questions about IRA providers here:
What Is an IRA?
IRA stands for individual retirement account. The U.S. government introduced IRAs in 1974 as a way for individuals to put away long-term savings for their retirement.
Roth vs. Traditional IRA: What Are the Key Differences?
The main difference between a Roth IRA and a traditional IRA is the tax benefits offered by each. Traditional IRAs are focused on tax-deferred growth potential, whereas Roth IRAs offer tax-free growth potential. Roth funds are distributed tax-free once you meet the qualifications. You pay taxes on traditional IRA funds at the time they're distributed.
What's the Best Way To Manage an IRA?
You can manage your IRA yourself if you're confident in your abilities. Depending on the account you choose, you'll have options to let your IRA be managed by a robo-advisor or a professional financial advisor.
How Do You Open an IRA?
The way to open an account depends on the specific IRA provider you choose. The brokerage will provide instructions, but typically, you'll need your driver's license or another photo ID, your Social Security number and the account number and bank routing number for the savings or checking account from which you'll fund the IRA.
How Do I Choose the Best IRA?
The best IRA for you depends on your individual needs, but some common factors to consider include fees, risks and level of support. For example, are you comfortable directing your own investments, or do you prefer the assistance of a robo-advisor or professional financial advisor? Select an IRA from a brokerage whose services most closely match your needs.
How Should I Invest the Money in My IRA?
The investments you choose for your IRA are up to you, but you'll be able to choose from options such as stocks, bonds, ETFs and mutual funds.
Can I Lose My Money in an IRA?
An IRA is a type of investment in instruments like stocks and mutual funds. As with any other such investment, you run the risk of losing that money.
How Do I Prevent Losing Money in an IRA?
Although you face risks any time you invest money, you reduce that risk by diversifying your investments. Make sure your IRA funds are diversified or consult a financial advisor to help you do so.
How Much Can I Contribute to an IRA?
In 2019, the contribution limit is $6,000 if you're under age 50. Individuals age 50 or older can put in an additional $1,000 catch-up contribution in each tax year.
How Easily Can I Access the Money in an IRA?
As an individual retirement account, an IRA is meant to be a holding place for money until you retire. You can access funds early, but that comes with a 10% income tax penalty except under limited circumstances like disability or eligible medical expenses.
More Best Brokers of 2019-2020
Barb Nefer has written about financial topics for over a decade and given webinars on various money-related topics.
Andrew DePietro contributed to the reporting for this article. He was the lead researcher for GOBankingRates and a finance writer with years of experience covering investing, taxation, Social Security, entrepreneurship, real estate and housing markets.
Methodology: To determine the Best Brokers of 2019-2020, GOBankingRates analyzed 47 active U.S. brokerages and investment companies across eight categories: (1) Best Online Brokerages, (2) Best Online Stockbrokers for Beginners, (3) Best Robo-Advisors, (4) Best Investment Apps, (5) Best IRA Providers, (6) Best Roth IRA Providers, (7) Best Brokers for Day Traders, (8) Best 401(k) Companies.
Data for Best Brokers was compiled from and verified against the individual institutions' websites between July 1, 2019, and Aug. 2, 2019. That data in this article has been updated as of Dec. 9, 2019, but the rankings are based on the original data. Costs, terms and conditions are subject to change at the discretion of the individual financial institutions. Some information might reflect short-term or promotional offers only, and it is possible additional terms and conditions must be met in order to obtain any benefits mentioned. Availability might vary by region, minimum investment amounts and other factors. Please verify the terms and conditions before opening an account.
GOBankingRates is a personal finance website owned by ConsumerTrack Inc., an online marketing company serving top-tier banks, credit unions and other financial services organizations. Some brokerages mentioned in Best Brokers are clients of ConsumerTrack Inc., which serves more than 100 national, local and online financial institutions. Rankings are completely objective, and no institution, client or otherwise, paid for inclusion or specific placement. For more information, see the complete methodology for the rankings.