11 Best Budgeting Apps for Retirees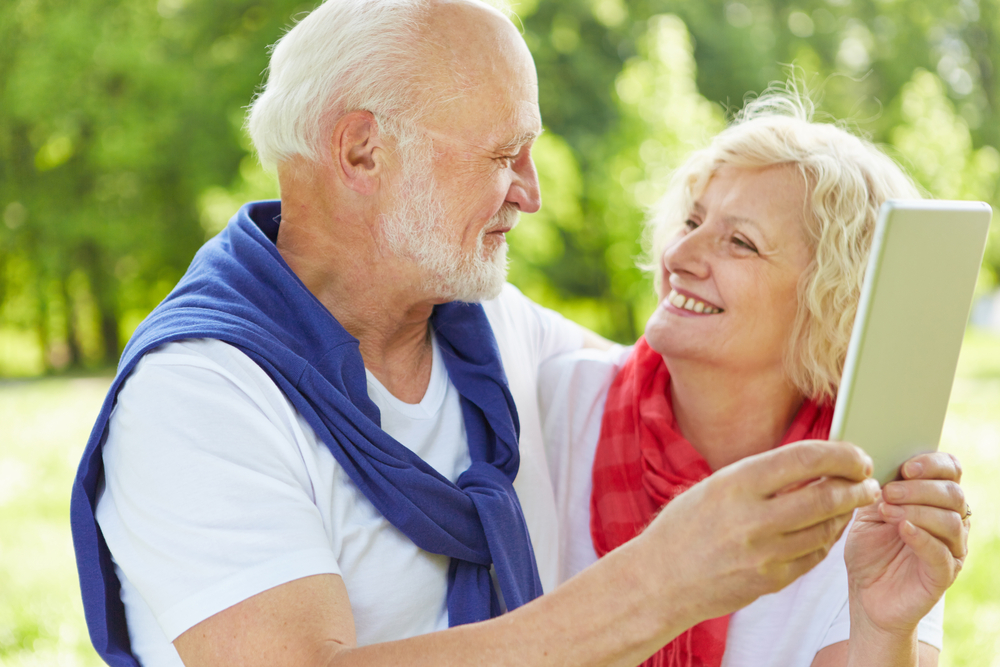 Many people might wind up with a vast and varied array of financial pieces scattered across their lives once they enter retirement. Retirement accounts, traditional savings or checking accounts, credit accounts, investments, Social Security, pensions, inheritances, real estate holdings and insurance benefits are just a few of the pieces that belong to the retirement puzzle.
Because of its complexity, retirement planning can be difficult — even for those who are financially savvy. Below are a few apps that could make planning for life after your earning years much easier.
1. RetirePlan ($4.99)
RetirePlan is a convenient iPad app you can use to help plan and predict every year of your retirement plan. Enter all your information in seconds to create a user-friendly graph that calculates variables based on different scenarios such as your retirement age, current salary, retirement assumptions and Social Security payments. The sliders also allow you to easily manipulate different values.
2. iFinance ($0.99)
This retirement calculator takes the guesswork out of planning for retirement by factoring in virtually every aspect of your financial existence. For example, the app creates a spreadsheet that helps you calculate your interest earned plus your annual payments. You can use iFinance on your iPhone, iPad and iPod touch.
3. Early-Retirement Forum (Free)
More than a calculator, the Early-Retirement Forum app is a gateway to a forum of like-minded people working toward retirement. Learn from others, enter or start discussions, share successes or strategies, and ask questions to a community of supporters who are always just a click away.
4. Retirement Planner (Free)
With Retirement Planner, you can examine retirement investment vehicles such as 401(k) plans and IRAs down to a granular level. Use the app to see how your employer contributions are adding up, to decide between a Roth IRA and a traditional IRA or to see if you're really on track to retire with plenty of savings in the bank. This app requires an Android.
5. iRetirement ($0.99)
"See the future" by using the iRetirement app to map exactly how your retirement fund will grow in the coming years. From there, you can work backwards through the app to see exactly how much you'll need to adjust your current strategy in order to reach your retirement savings goals. This app is compatible with the iPhone, iPad and iPod touch. (*Note: This app is currently not available in the U.S. iTunes store.)
Read: 28 Retirement Mistakes People Make
6. Retire Logix (Free)
Bright, stunning graphics make this app user-friendly and easy on the eyes. Listed as one of Money magazine's "100 Best Money Moves," Retire Logix's interactive calculator helps you chart your progress and justify your financial decisions. You can download the app if you have an iPhone, iPad or iPod touch.
7. Retire! ($2.99)
This iPad app requires only five steps to calculate the financial necessities to reach your retirement goals. You can access a comprehensive details view, summary view and calculator view that give you different perspectives. You can also print and email your retirement plan so you always have it with you. (*Note: This app is currently not available in the U.S. iTunes store.)
8. Mint (Free)
Made by Intuit, which is the brand behind Mint Bills Quicken, TurboTax and QuickBooks, the Mint app unifies your accounts to centralize all aspects of your financial life. With everything in one place, the app becomes the central hub for the entire retirement planning process. And if you rather access your apps on your wrist instead of your mobile device, the Mint app will be available on the Apple Watch when it releases.
9. Military Retirement ($3.99)
Designed to help former and current servicemen and women from all branches of the military, the Military Retirement app specializes in military benefits and how they relate to retirement. It estimates your retirement pay based on a number of variables, including rank, time spent in service and your retirement date. This app is available for both the iPad, iPhone and iPod touch.
10. Retirement Goal Planning System (Free)
The app's trademarked system bills itself as "thinking architecture," which is a new strategy from the study of behavioral economics. The Retirement Goal Planning System app, which is compatible with the iPad, is designed to help you think about your retirement goals and then develop strategies to work toward them.
11. myNestEgg ($0.99)
Calculate your saving progress, income ratio and other variables that directly relate to your retirement goals with myNestEgg on your iPhone, iPad and iPod touch. The app factors in "nest eggs," such as 401(k) plans and IRAs, and considers how they relate to your plan.
Apps don't replace professional financial advice, but the right ones can make the road to retirement easier, clearer and more direct. Try a few, choose one you like and develop a plan to actually accomplish what far too few Americans ever do — developing a safe retirement plan.