Las Vegas and Honolulu Among Best Cities To Retire in 2022 — What Were the Worst?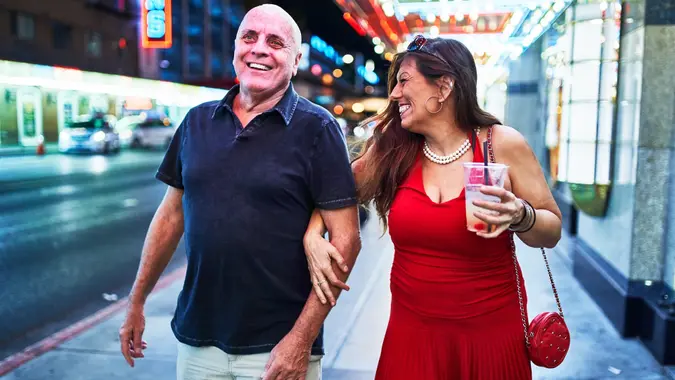 rez-art / iStock.com
If you wonder where to settle down after retirement, think warm and sunny. More than half of the Top 10 best cities to retire in 2022 are located in hot spots (literally), according to a new report from WalletHub. Four are in Florida, while one is in the Arizona desert and the other is along the South Carolina coast.
See: When Will Social Security COLA Increase for 2023 Be Announced & How Much Could It Be?
Explore: 7 Surprisingly Easy Ways To Reach Your Retirement Goals
WalletHub ranked more than 180 U.S. cities across 46 key metrics, ranging from the cost of living to taxes and health infrastructure. The list includes the 150 most populated U.S. cities along with at least two of the most populated cities in each state. The four main ranking categories were affordability, access to activities, quality of life and healthcare.
Charleston, South Carolina came in at No. 1 with an overall score of 58.97, while Bridgeport, Connecticut brought up the rear at No. 182 with a score of 37.21
It's perhaps not surprising that many of the top retirement cities are located in warm, sunny climates. That's been the trend for decades now — not just because weather is an important consideration for retirees, but also because Sunbelt states are often less expensive than those in other parts of the country.
But not all of the top cities are located in warm climates. The Top 20 also includes several locations where weather can get downright frigid, including Salt Lake City, Utah; Casper, Wyoming; Minneapolis; Denver; and Boise, Idaho.
Here's a quick look at some of the best cities to retire in, as well as some of the worst.
Move There Now
If you don't live in one of these cities and have already retired, you might want to make the leap:
Related: 5 Countries With the Best Retirement Systems, According To Experts
If You Live There, Stay
Some cities you just fall in love with and don't really want to leave. Here are a few that rank high as retirement destinations.
More: How To Build a Healthcare Emergency Fund
Avoid at All Costs
If you value things like affordability and quality of life, then you'll want to steer clear of these cities in retirement.
More From GOBankingRates