Your Retirement Nest Egg Won't Go Far in These 20 Cities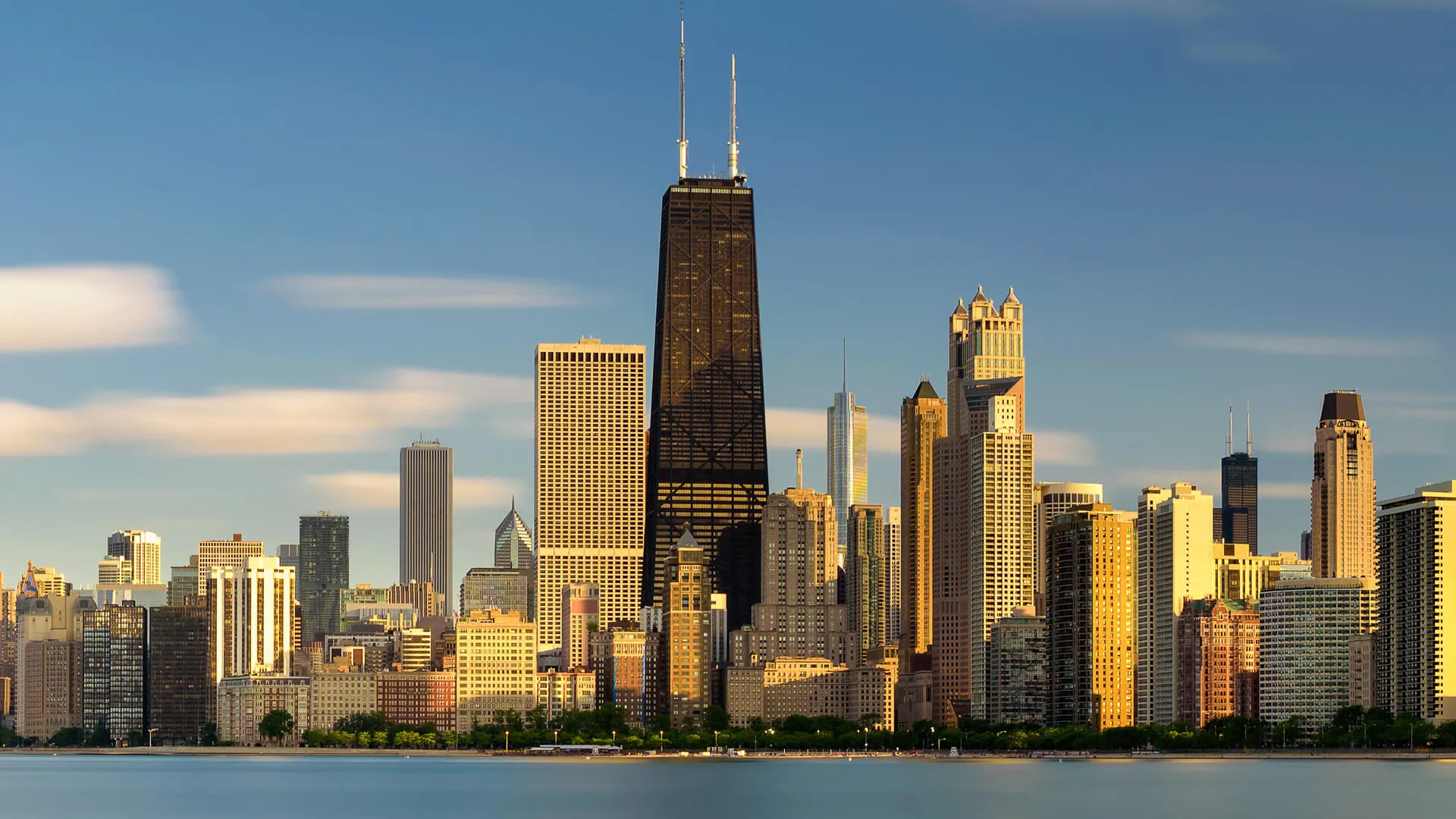 After you've spent your working years building up your nest egg, make sure you retire somewhere that fits your budget so you can live comfortably — but without worrying that your money will run out and leave you penniless. The average person has about $150,000 in retirement savings, but living in some cities will blow through that quickly.
Click through to see what a comfortable retirement will cost you and the cities where your retirement savings won't last long.
20. Chicago
Chicago is the least expensive city in this study, but that doesn't mean it's a cheap place to live. Housing, which is also the cheapest among the cities studied, makes up almost $17,000 of the $50,743.40 annual cost of living for retirees age 65 and older. Chicago also had the seventh most expensive groceries, costing almost $4,000 per month.
Check out the 50 cheapest countries to live in.
19. Aurora, Colo.
Aurora's annual costs of $51,612.77 edged out Chicago for the 19th slot on the list. The most expensive category relative to other cities is medical care, ranking 14th overall at $6,233.76. Aurora did have the lowest utilities costs, second-lowest housing costs, and the fourth-lowest grocery costs among the cities studied.
18. Austin, Texas
Austin is one of the cities where the cost of living is quickly rising. Living in Austin as a retired senior will cost about $53,717.54 in living expenses. Grocery expenses are the lowest of any city studied at $3,181.76, and utility costs of $3,228.68 are lower than all the other cities except Aurora.
Are You Retirement Ready?
17. Miami
Spending your years in sunny Miami doesn't come cheap at $56,188.37 per year, though as this study shows, there are much more expensive places to spend your retirement. Housing alone will cost you almost $25,000. Miami's most expensive category relative to the other cities in the study is healthcare at 11th most expensive and costing just under $6,500 per year.
16. Denver
If you love the Rockies, you might think the $58,338.90 average annual cost to live in Denver is worth it. Almost $30,000 of that cost is for housing expenses and just over $6,400 goes to healthcare. Utilities and groceries aren't as bad, costing $3,335.12 and $3,510.29, respectively.
15. Riverside, Calif.
Riverside is the last city in this study with annual costs under $60,000, coming in at $58.842.22 per year. If you choose to live in Riverside, you can expect to pay about $28,500 per year for housing, the 16th highest cost in the study. But medical expenses come in just under $6,000 for the third-lowest costs of cities studied.
14. Jersey City, N.J.
At almost $61,000 per year, Jersey City ranks 14th for most expensive cities in the study. The costs are driven up by the utility expenses, which are the third-highest among cities in the study at $4,789.80. The other categories are in line with the city's overall ranking, however, coming in 13th for healthcare costs, 14th for grocery costs and 15th for housing expenses.
13. Portland, Ore.
For a little over $64,000 per year, you can call Portland home during your golden years. You'll save money on utilities, which are the fifth-lowest at just over $3,900 per year. However, healthcare costs are the sixth-highest of the cities studied, costing retirees 65 and older almost $6,800 per year.
12. Long Beach, Calif.
Long Beach's 12th-place finish in this study at $71,104.82 is driven by its eighth-highest utility costs and 10th-highest housing expenses for retirees age 65 and older. However, if you can find an inexpensive place to live, it's not that costly. The city has the second-lowest grocery cost at just over $3,400 per month and the lowest healthcare costs at under $5,600 per month.
Are You Retirement Ready?
11. Washington
Washington isn't quite the capital of high costs of living for retirees, coming in at No. 11 on the list at $72,523.26 per year. However, it's one of the most expensive places to live.
The most expensive category for the city is groceries, which ranks eighth at just under $4,000 per month, while its least expensive ranking is for healthcare, which is the 16th highest in the study at just over $6,000 per year.
10. Anaheim, Calif.
Anaheim is the first of six cities in the top 10 for most expensive cities to live in during your retirement at $75,588.91 per year.
Housing costs of over $45,500 are the ninth-highest and utilities of $3,902.80 comes in seventh. Healthcare comes in 10th and groceries are relatively the least expensive category at 13th overall.
9. San Diego
San Diego comes in around the middle of the pack both overall, costing $75,954.96 annually. Overall, you'll pay almost $76,000 per year. Both housing and healthcare are the eighth-highest, whereas utilities and groceries are both the 12th-highest in the study.
8. Los Angeles
Living the LA lifestyle isn't cheap: Average annual living costs are just over $76,000. At just under $50,000 per year, housing expenses are the biggest cost. Both housing and utility costs in LA rank sixth among the cities. However, you'll save money on groceries, which cost the third-least, and healthcare, which is second-lowest.
7. Boston
Boston's high ranking on this list is due to it winning all of the top spots across three of the four categories: most expensive healthcare, second-most expensive utility expenses and third place for highest grocery costs. However, it has only the 12th-highest housing costs of the cities on this list.
Are You Retirement Ready?
6. Seattle
Seattle tops $80,000 for its annual cost of living for retirees age 65 and over. You'll save money on utilities, as the average annual cost is the fourth-lowest at $3,335.12. But you'll more than make up for it with the third-highest healthcare costs and fifth-highest housing expenses, which are just over $50,000 per year.
5. Oakland, Calif.
Oakland is one of three California cities that make the top five most expensive on the list at $82,040.51. Oakland's housing expenses category ranks fourth overall. At just over $3,400, Oakland's utilities are the sixth-least expensive among the cities studied.
4. New York
Coming in at No. 4, New York is the most expensive city on the East Coast. At $82,360.80, it just beats out Oakland. Housing costs almost $50,000, utilities cost over $4,500 and medical costs are nearly $6,600.
3. Honolulu
Honolulu makes the medal stand of most expensive cities to retire in with total costs of living in excess of $91,000. It has the third-highest housing costs and second-highest medical costs. But where it really hits your wallet is its most expensive ranking in this study for both utility costs and grocery expenses.
2. San Jose, Calif.
San Jose is the second city in the top five most expensive cities to retire in at $101,669.83. Its housing costs of almost $73,000 are almost $29,000 higher than the third-highest housing costs in Honolulu, but still almost $24,000 below San Francisco. The city is also fourth for highest utilities and fifth in both grocery costs and healthcare costs.
1. San Francisco
San Francisco tops this list of expensive cities to retire in with an annual cost of living of $124,730.86. The city has the highest cost of housing of any city in the survey at over $95,000 per year and the fourth-highest grocery and healthcare costs, but the seventh-lowest utility costs.
Methodology: GOBankingRates analyzed the top 100 largest cities U.S. by population and ranked them based on their cost of living for retirees 65 and older. Cost of living indices were taken from Sperling's Best Places on Feb. 12, 2018. GOBankingRates assumed a nest egg of $150,000 for its calculations. In order to find the average annual expenditures for retirees, GOBankingRates used data from the BLS Consumer Expenditure Survey.