Dave Ramsey: Follow These 8 Steps To Retire Early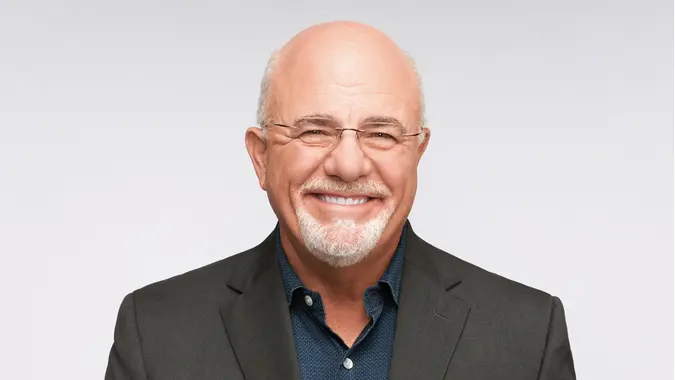 ©Dave Ramsey
Many people dream of an early retirement but may not think it's possible to reach this milestone in their current financial situation. However, money expert Dave Ramsey writes on his website Ramsey Solutions that it is possible to retire early if you're willing to make certain mindset and lifestyle changes.
What aspects of your life need to change and how can you start making these changes now? These eight steps will act as your game plan to reach an early retirement. 
1. Determine Your Early Retirement Goals
What do you want to do if you plan on retiring early? Start thinking about the goals you'd like to fulfill as an early retiree. 
Setting goals for an early retirement does a little more than allow you to better understand how you'll spend your time. It also helps determine your budget and better understand the cost of your retirement lifestyle. 
2. Create a Mock Retirement Budget
You may have a pretty good idea of your budget while you're working, but this budget is not likely to be the same once you enter into an early retirement. 
The post on Ramsey Solutions recommends creating a mock retirement budget. Much like your current budget, you'll want to budget enough money for utilities, groceries, phone, internet and your car. Unlike your current budget, you will also need to budget more money for medical expenses and insurance. If you have any debt, including any mortgage payments you still owe, you'll need to pay this off in full before you decide to retire. 
Are You Retirement Ready?
3. Consider Your Current Financial Situation
Planning for an early retirement requires getting all of your financial ducks in a row. At a minimum, you'll need to pay off any and all debt you may owe including credit cards and student loans. You'll also need to set aside three to six months' worth of expenses in an emergency fund and continue investing 15% of your household income into your retirement funds. 
Once you've taken care of these items, the post on Ramsey Solutions recommends paying off your home early, getting a second job to bring in more income for your retirement nest egg and finding ways you can lower your retirement budget. 
4. Invest in a Bridge Account
Those putting money into their retirement accounts may be wondering how they'll be able to put this money towards an early retirement. After all, you're technically not able to take money out of these accounts until you're 59 1/2 unless you want to pay a withdrawal penalty fee. 
According to the post on Ramsey Solutions, your next move is to invest in a bridge account. The best options are generally brokerage accounts. If you're opening a brokerage account, you can contribute as much or as little as you like in this account without worrying about contribution limits (since there are none). You can also withdraw money from this account as needed without worrying about needing to be a specific age or paying penalties. 
If you have any further questions about how a bridge account works, the Ramsey Solutions post recommends talking it over with a financial advisor. 
5. Invest in Real Estate
Investing in real estate, like investment properties, can lead many people to experience an early retirement. However, you'll need to follow certain guidelines to become successful at it.
Are You Retirement Ready?
Before you start investing in real estate, you should be completely debt-free. This includes paying off your own home. The Ramsey Solutions post also recommends paying for investment properties in full and with cash. Doing this helps reduce your risk and allows you to make money faster. Finally, make sure you're working alongside a savvy real estate agent who understands how to purchase properties and can guide you through the process.
6. Determine Which Lifestyle Changes You Can Make
If you want to retire early, you'll need to get serious about putting away even more money into your retirement savings than you already do every month.
Look at various aspects of your lifestyle and see where you may be able to make financial changes. Can you stop eating out for lunch and make your own lunch instead? Are there any streaming services you can cancel? Can you sacrifice your yearly gym membership if you're not using it? Whatever you find that you know you can live without, cut it out of your budget now.
7. Think Practically About Early Retirement
There are many practical aspects to consider when retiring early. Some of the things you should consider include where you'll want to live, if you'll work, your plans for paying for health insurance and any changes to Social Security and healthcare in the years to come. 
If you're planning to retire early and are married, you should also make sure your partner, and any other members of your family, are all aligned on the same page together.
8. Regularly Meet With a Financial Advisor
Did you already meet with a financial advisor? Good. Keep these meetings going on a regular basis up until the date when you plan to reach your early retirement. Your financial advisor will be able to keep you up to date with your retirement plan and financial portfolio and answer any questions you may have about retiring early.
Are You Retirement Ready?
More From GOBankingRates