Dave Ramsey: 7 Steps for Withdrawing Money From Your Retirement Account Once You've Retired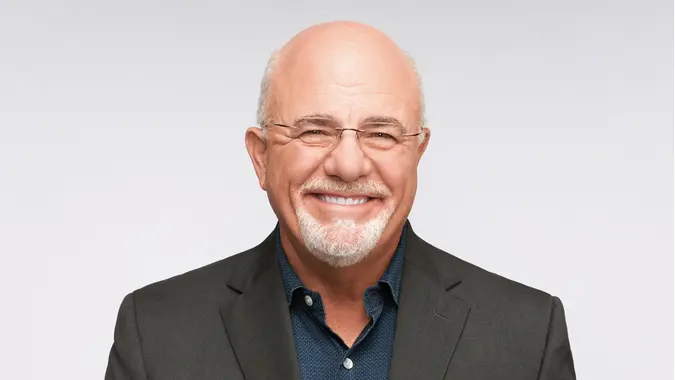 ©Dave Ramsey
Congratulations on your retirement! Once you reach this milestone, you're ready to start withdrawing money from your retirement accounts. 
If you've never done this before, don't panic. Money expert Dave Ramsey recently shared seven simple steps for withdrawing money from your retirement account once you're retired. 
To Get Cash Back on Your Everyday Purchases
1. Work With a Financial Advisor
Why should you start by working with a financial advisor? According to Ramsey Solutions, an advisor can help you decide the amount of money you should withdraw from your account. 
Working with a financial advisor is also helpful for determining which account you want to withdraw money from. There are different guidelines in place for making withdrawals from traditional IRAs, 401(k) plans and Roth IRAs. If you're uncertain of how to do it or plan to withdraw funds from several accounts, a financial advisor may guide you through the process.
2. Decide How You Want To Receive the Money
The choices for retirees include receiving the money in one lump sum or through several automatic withdrawals. It's best to start by reviewing the rules your specific investment account has about withdrawing money.
Are You Retirement Ready?
3. Contact Your Financial Institution
Once you know how much money you want to withdraw and the way you want to receive it, the third step is to contact the financial institution where your retirement account is held. Let them know you're ready to start withdrawing money from this account. Depending on the financial institution, you may be able to do this in person or begin the process online.
4. Wait for Paperwork
After you confirm that you're ready to begin withdrawing money from your retirement account, they will take it from there. The financial institution will begin preparing paperwork for you.
5. Review Paperwork
Make sure to read through the materials once you receive the paperwork. Ask for clarification if there is something you don't understand.
6. Sign Paperwork
Sign and return the paperwork to your financial institution.
7. Receive the Money
During this step, the financial institution will process your paperwork. Finally, they will disburse the requested withdrawal amount.
More From GOBankingRates
Are You Retirement Ready?