I'm a Financial Planning Expert: Make These 5 Moves If Your Retirement Accounts Haven't Grown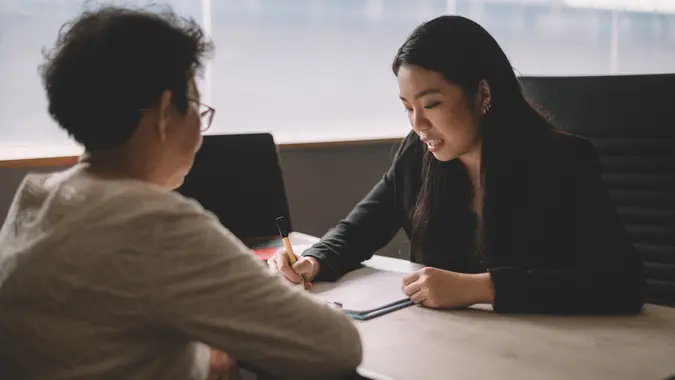 chee gin tan / Getty Images/iStockphoto
Saving for retirement means diligently making contributions each year and exercising patience knowing compound interest will pay off in the long run. What is less discussed, however, is what to do if you find your retirement accounts haven't really grown much.
Don't get discouraged or see this as a sign to stop saving for retirement. GOBankingRates spoke to Alina Narr, associate director of financial planning at EP Wealth Advisors, about which moves to make for better results. If your retirement accounts haven't grown, take the following steps moving forward.
Ensure Your Retirement Account Is Invested
Narr said most 401(k) accounts will place you in a target-date fund if you don't select individual investment holdings. Double check to make sure your retirement account is invested.
If you do find your account is invested, Narr recommends staying the course. While it's easy to get caught up in the moment when your account balance goes down or remains stagnant, these accounts are generally invested for the long run.
"Most of our retirement savings accounts will — depending on your age — not be needed for 20 to 40 years, when you envision your retirement beginning," said Narr.
Continue Making Contributions
If your cash flow allows for it, keep contributing to your retirement accounts until you max them out for the year. Narr also recommends investing during a down market, as it gives you larger purchasing power and can potentially set you up for larger growth. 
Are You Retirement Ready?
Check Your Investment Allocation
Your retirement account, Narr said, should be invested with an asset allocation that aligns with your risk tolerance. If you find this is in alignment, you should feel comfortable about taking breaks from looking at your account every day.
Don't Panic
"Clients often want to either cease making contributions or sell their holdings to hold cash within their accounts," said Narr.
The best approach is not to panic or make any impulsive moves. Instead, stay focused on your long-term goals and follow your financial plan. 
Review Your Financial Plan With a Financial Advisor
Moving forward, it's a good idea to check in with your financial advisor and review your financial plan. A financial plan, Narr said, shows you your current financial picture and your long-term projections.
By reviewing this with a trusted financial advisor, Narr said you'll receive peace of mind in knowing your retirement goals are on the right track and encouragement to continue doing what you're doing.
More From GOBankingRates